See my progress in the Spring 31 Day Declutter Challenge and share yours!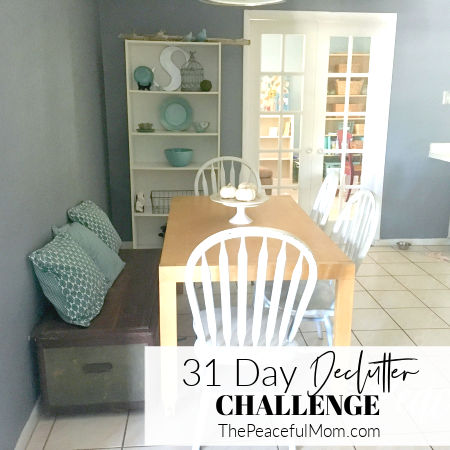 31 Day Declutter Challenge
Are you joining us for the Spring 31 Day Decluttering Challenge?
Be sure to join me on Instagram HERE to see videos of my decluttering in progress.
And I'd love to hear about your progress so leave a comment or a link below.
Why Declutter
Clutter has serious effects on us. It:
drains us mentally and physically
causes procrastination
creates feelings of overwhelm and paralysis
impedes good habits
costs us money because of disorganization
can make us feel depressed
So let's do something about that!
Decluttering Challenge Week 1 Update
This week we worked on the Master bedroom and bathroom. (Grab the checklist below.)
Master Closet
Unfortunately I didn't take any photos of my closet and dresser before, but you can see videos of all my decluttering progress Before and After HERE.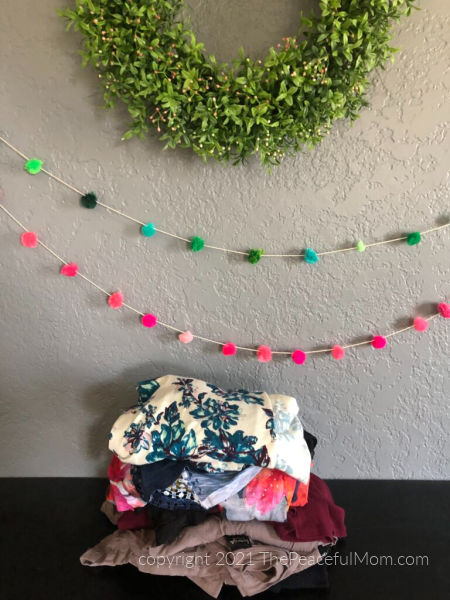 Decluttered clothing from this week.
Master Bath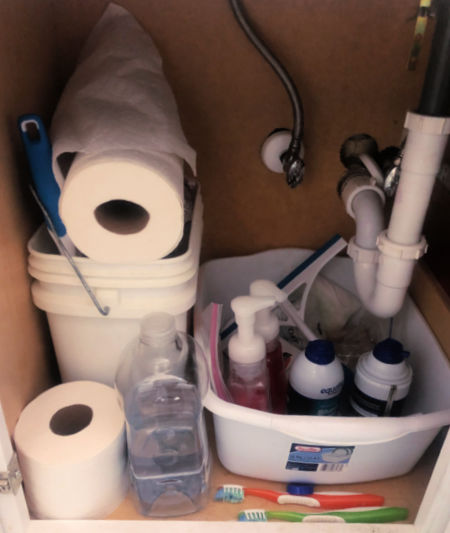 Under the sink BEFORE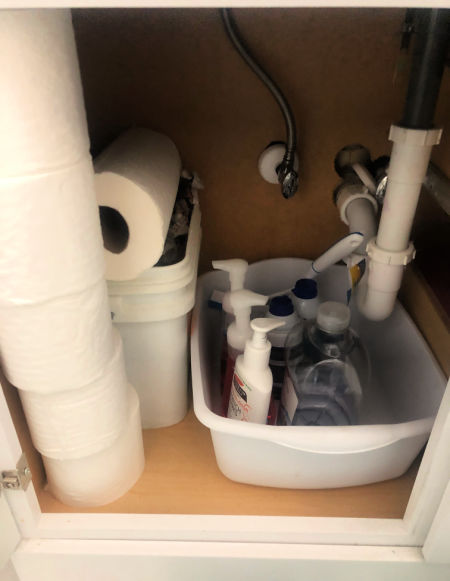 Under the sink AFTER
I trashed the random shaving cream lid and the two old toothbrushes I had been using for cleaning, then I removed everything from the bin, cleaned it and reorganized it after I removed some products we were not using. That made room for the liquid soap container to fit in the bin. I also restocked the TP.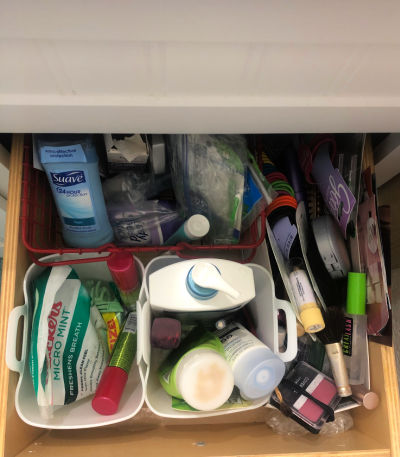 Master Bath Vanity Drawer BEFORE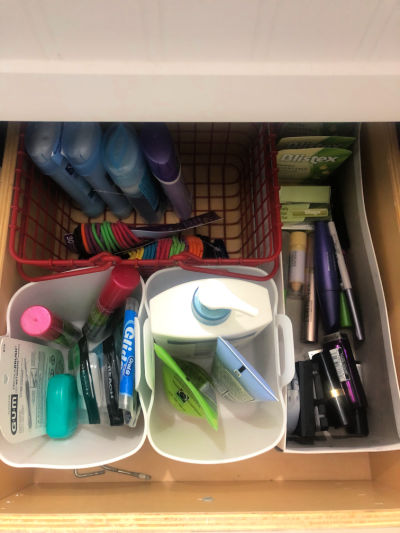 Master Bath Vanity Drawer AFTER
I removed everything from the drawer, cleaned the containers (the three on the left from the dollar store, shoe box on the right because that's what fits).
I threw away old makeup, an old hair brush I don't use anymore and gave a hair clip to my daughter. I have multiples of some products because I stocked up when I found them on sale.
Join the 31 Day Declutter Challenge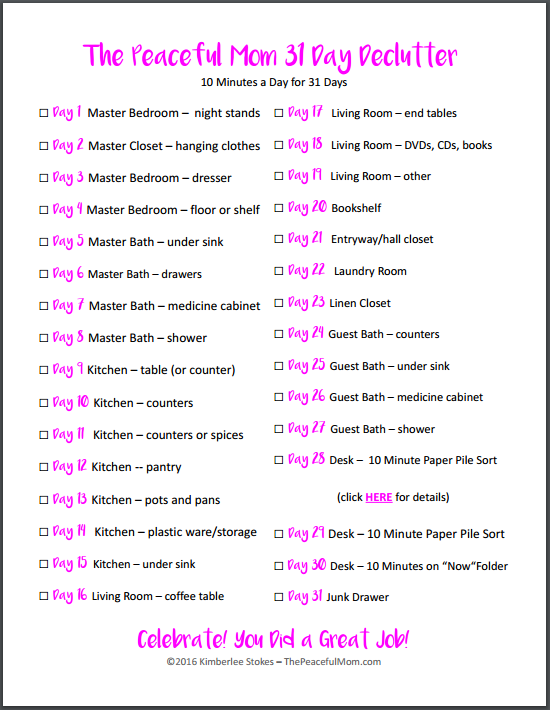 If you'd like to join me, you can choose one or two focus areas or you can use my free 31 Day Decluttering Checklist with simple daily 10 minute decluttering tasks.
Join The Peaceful Mom Community HERE to grab your checklist.
If you're already a member, the list is in the Resource Library.
Then read THIS POST for all the 31 Day Decluttering Challenge details and how you can win prizes!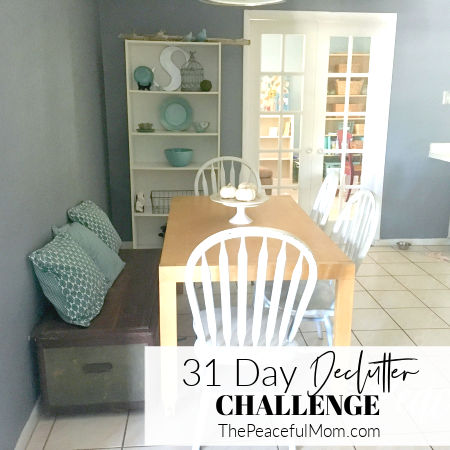 Invite your friends to join you!
Share this post on Facebook.
Share this post on Instagram.
Leave a comment to let me know how your decluttering is going — and remember our motto:
Progress, Not Perfection.
Cheering You On!

Want a simpler life?
Join our simplifying, organizing, life-changing community!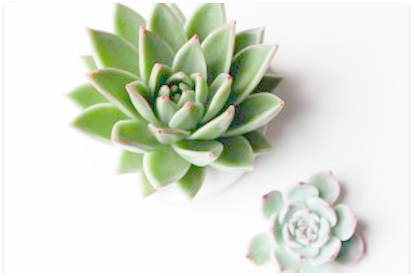 Click here to join The Peaceful Mom Community!
Get weekly encouragement & 10 Minute Organizing Tips
PLUS access to our Organizing and Printable Library including:
10 Minutes a Day Declutter Calendar — focus on one small area each day of the month
Organizing Printables – to organize your life one baby step at a time
Monthly Gifts – because who doesn't love a surprise?

You May Also Enjoy: