Learn 3 simple ways we saved money this week — and you can too!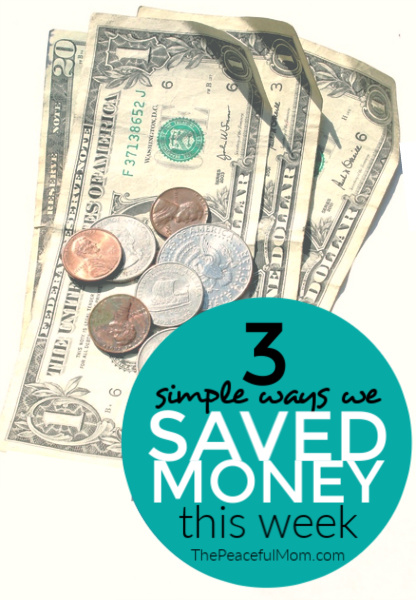 It feels more important than ever to save money where we can, so today I'm sharing three ways we saved last week that may give you some ideas too.
3 Ways We Saved Money (& you can too!)

Keep "Easy" Meals On Hand
Is it just me, or is it extremely difficult to make dinner when you're tired after a long day?
But ordering "emergency" takeout is EXPENSIVE.
So I plan ahead for those days by stocking quick-to-fix meals and bulk cooking ahead of time. This week I was able to pull out a pre-made and frozen-ahead frozen pizza after an unexpected long day, and I relied on the pre-cooked ground beef in my freezer (see How to Freeze Ground Beef HERE) to make slow cooker chili, which took me about 5 minutes to prepare in the morning and then it was ready at dinner time.
SAVINGS: $50-$100 last week from NOT ordering takeout for the family two nights when I wanted to.
TIP: Grab my 27 Fast & Frugal Meals HERE for more simple, budget-friendly meal ideas and recipes.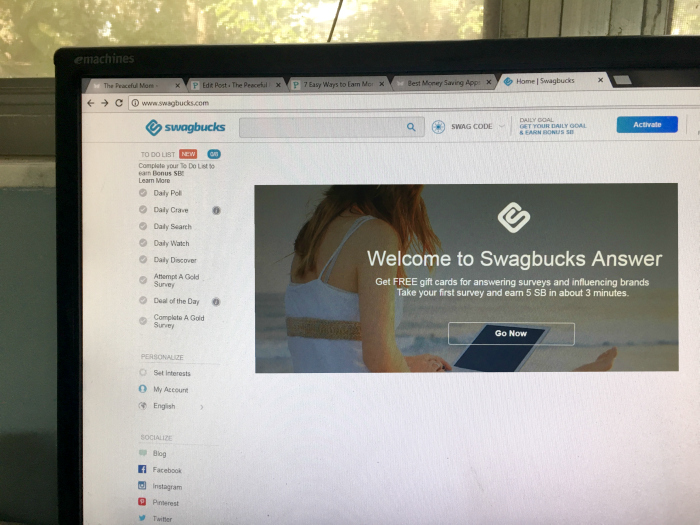 I've mentioned before that I've started purchasing many of our household items on Amazon because I like the convenience (Subscribe and Save means you never run out of toilet paper!), and the prices on many items are comparable to the prices in our local area stores.
To make my Amazon purchases even more affordable, I use Swagbucks as my search engine to earn Amazon gift cards. I was able to use $10 I had accumulated to apply to a purchase.
Tap HERE to sign up for Swagbucks and get bonus SB's just for joining!


SAVINGS: $10 off our Amazon order.
TIP: My mom saves all of her SB's during the year and uses them to purchase Christmas gifts.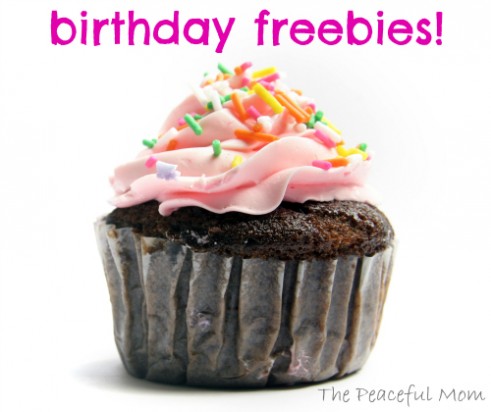 Sign Up for Free Offers
My husband and I like to enjoy a weekly date night to keep our relationship strong and vibrant, but dates can be expensive. We saved money this week by using a free birthday offer for a free dinner at a local restaurant. We drank water, so our entire meal with tip was $15.
SAVINGS: $10 from the free meal coupon and NOT purchasing drinks.
TIP: Check out all of the Birthday Freebies HERE and sign up for your coupons and deals!
I would love to hear how you saved money recently so leave a comment. 🙂
Cheering You On!

Want a simpler life?
Join our simplifying, organizing, life-changing community!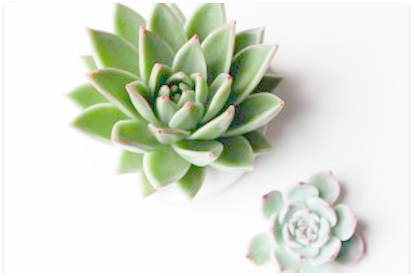 Click here to join The Peaceful Mom Community!
Get weekly encouragement & 10 Minute Organizing Tips
PLUS access to our Organizing and Printable Library including:
10 Minutes a Day Declutter Calendar — focus on one small area each day of the month
Organizing Printables – to organize your life one baby step at a time
Monthly Gifts – because who doesn't love a surprise?