Make this Budget Valentine's Day Charcuterie Board for a fun holiday treat!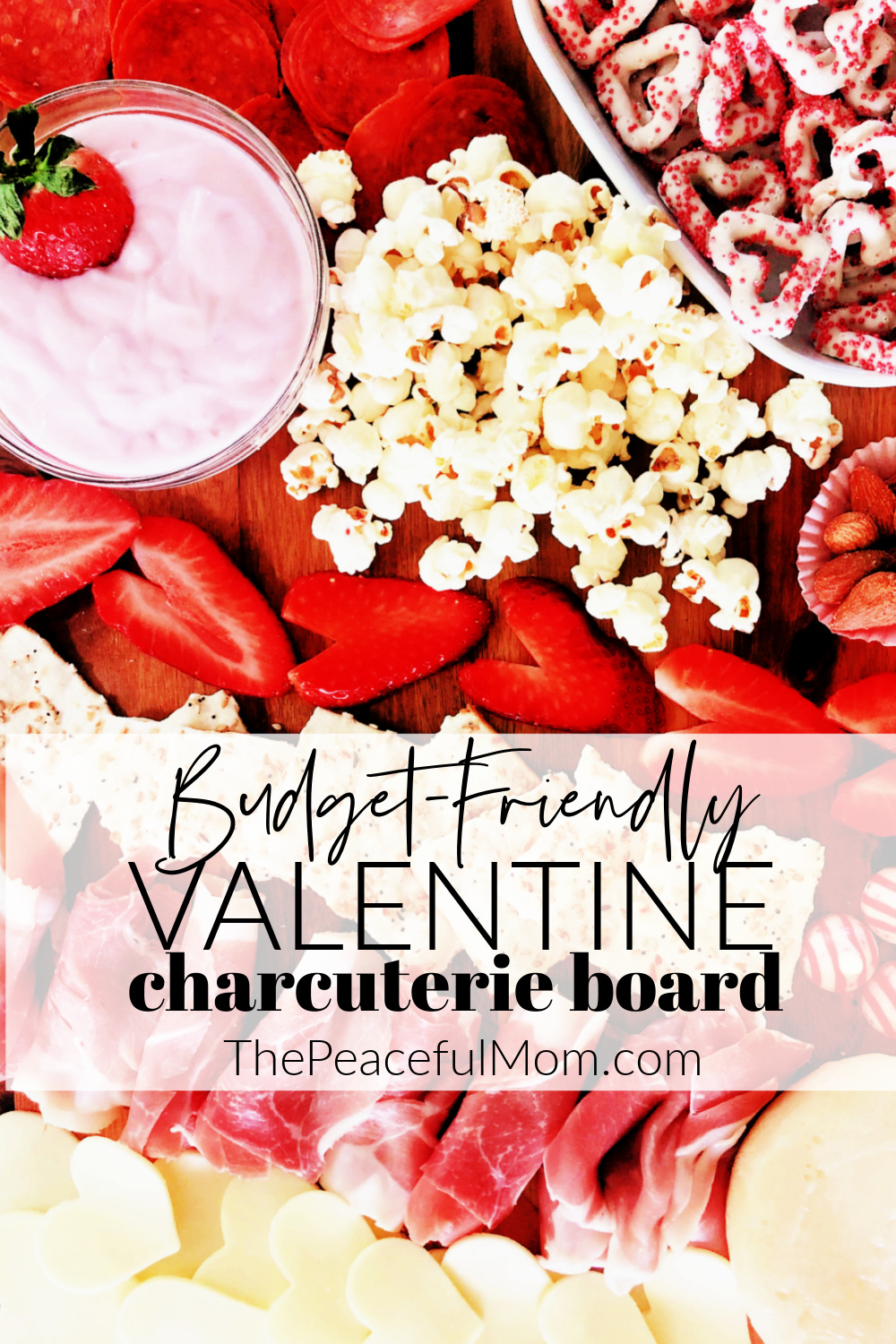 Valentine's Day is almost here, so I wanted to share how to make this Budget Valentine's Day Charcuterie Board for less than $20.
It's the perfect romantic dinner for a date night at home, or by adding additional ingredients you can use it as the centerpiece of a fun family game night.
Ingredients for Budget Valentine's Day Charcuterie Board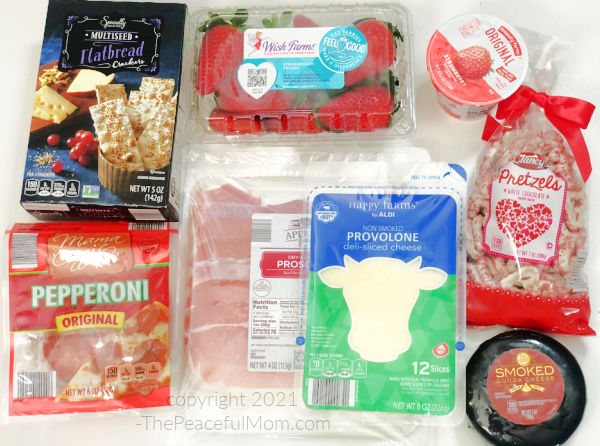 You Will Need:
Strawberries
Pepperoni
Deli Sliced Ham or Prosciutto
Sliced Provolone
Gouda Cheese Wheel
Candy of your choice
Valentine Chocolate Covered Pretzels
Crackers of your choice
Cheese popcorn
Strawberry yogurt
A serving platter or board (Check out this budget-friendly cheese board on my Fave Gifts List.)
Of course you can substitute the ingredients of your choice, but I found these items at Aldi for around $18 — which is cheaper than takeout, and more fun to eat.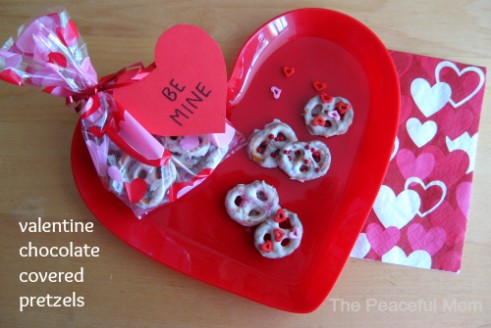 You can make these DIY Valentine chocolate covered pretzels if you can't find them at your store.
How to Make the Budget Valentine's Day Charcuterie Board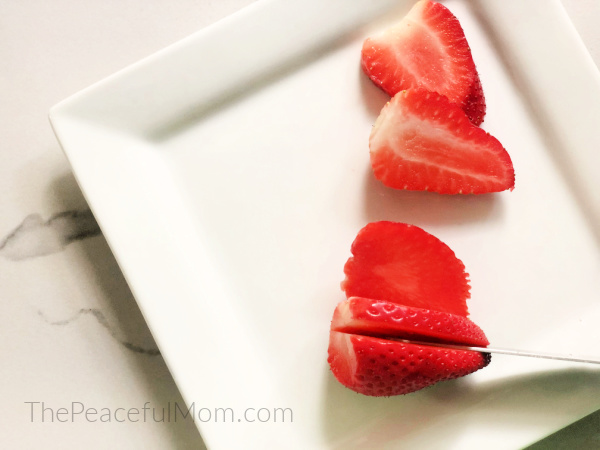 Wash the strawberries, remove the leaves and slice them from the side to about 1/4 inch thickness.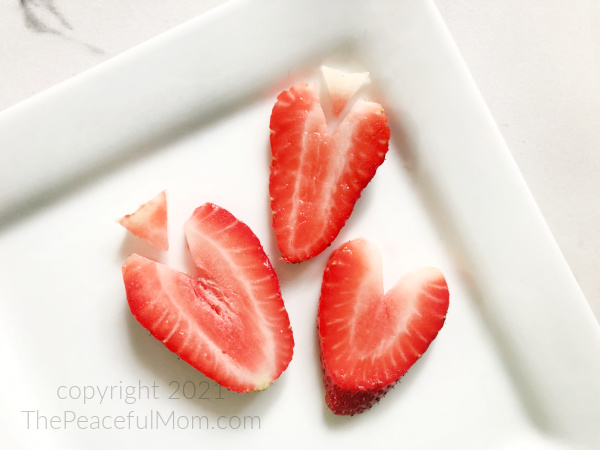 Cut a small triangle from the top of each strawberry slice to create a heart shape.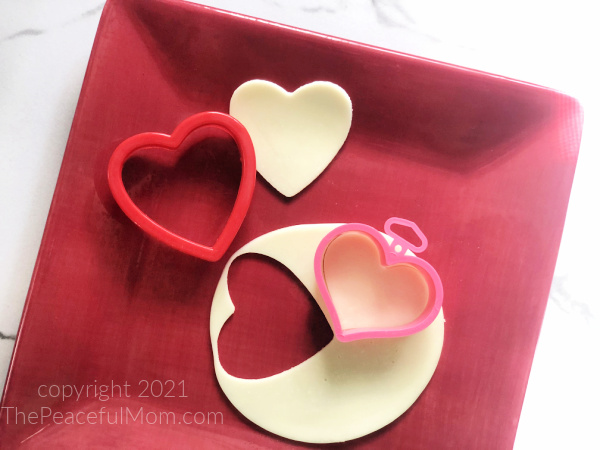 Cut your sliced cheese into heart shapes with a cookie cutter.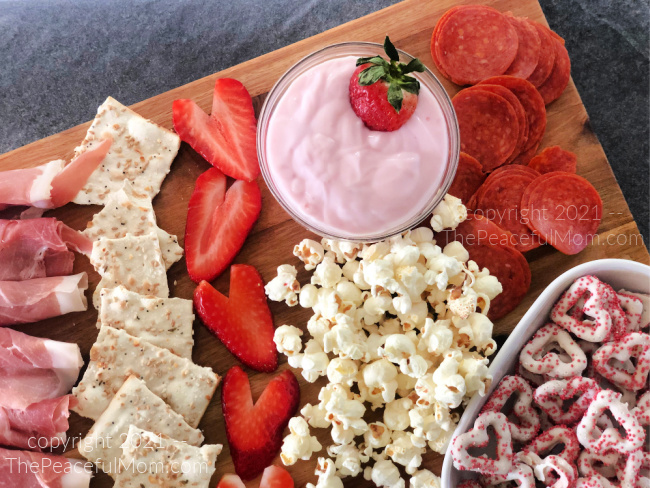 Pour strawberry yogurt into a bowl and then place other items on the board or serving tray.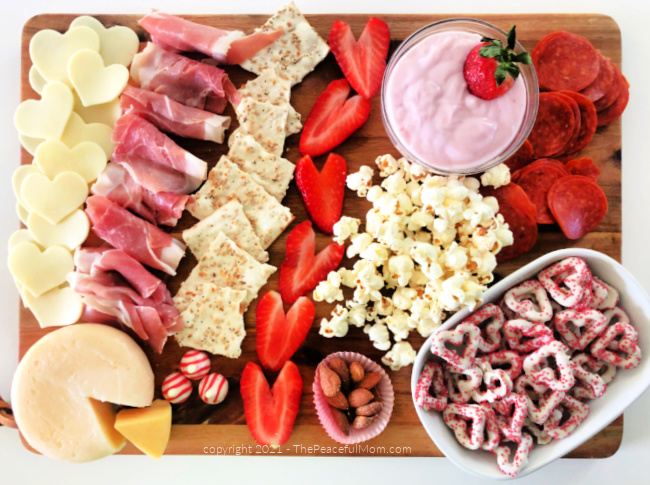 And here's what your board could look like when completed.
(I added some leftover peppermint kisses and smoked almonds from my pantry.)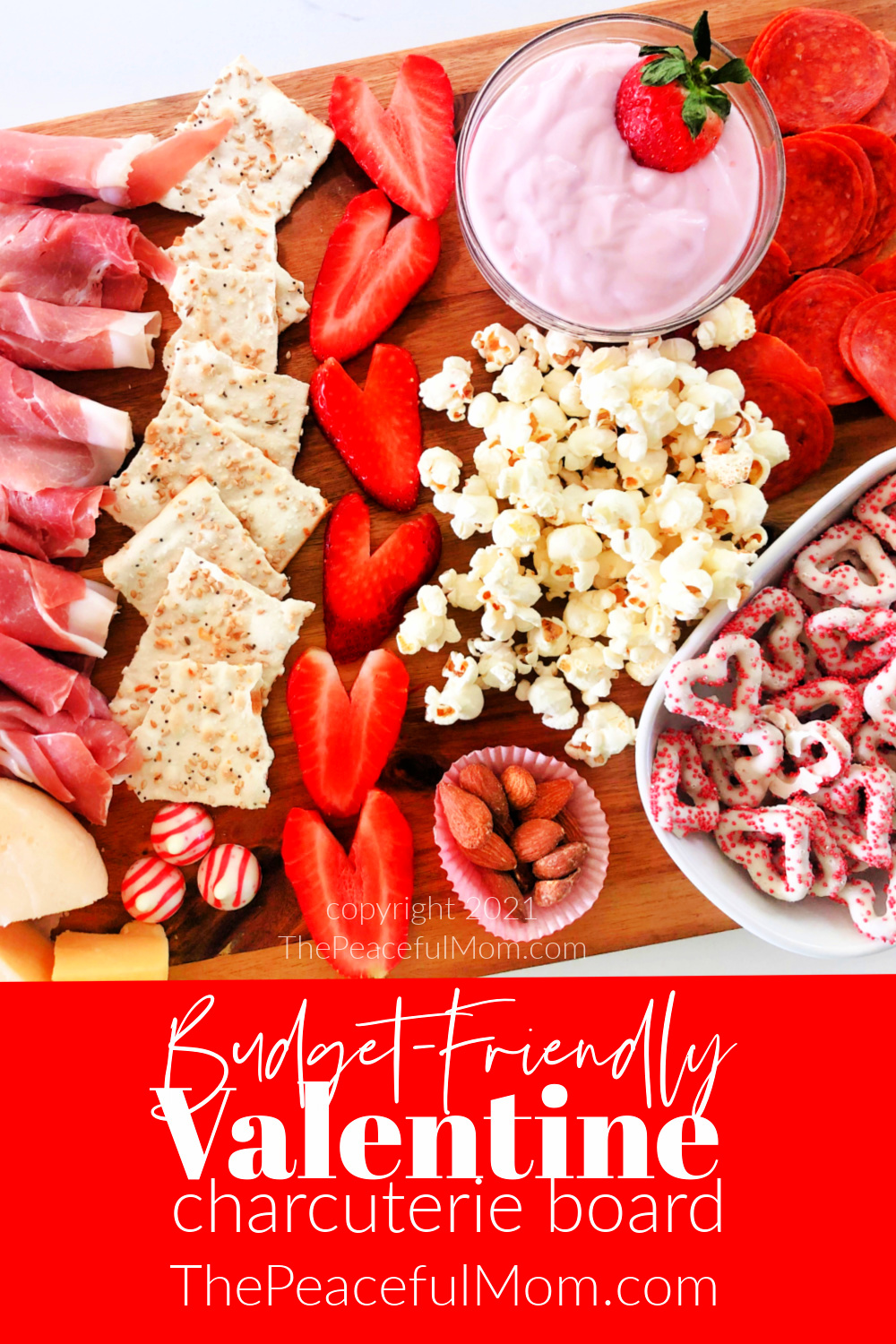 Tap HERE to PIN this to your Valentine's Day Pinterest Board!
I would love to hear if you try it, so leave a comment or a link to your Valentine Charcuterie Board!
Cheering You On!

Want a simpler life?
Join our simplifying, organizing, life-changing community!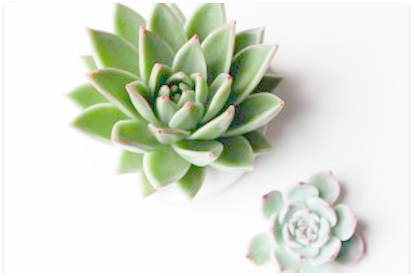 Click here to join The Peaceful Mom Community!
Get weekly encouragement & 10 Minute Organizing Tips
PLUS access to our Organizing and Printable Library including:
10 Minutes a Day Declutter Calendar — focus on one small area each day of the month
Organizing Printables – to organize your life one baby step at a time
Monthly Gifts – because who doesn't love a surprise?

You May Also Enjoy: