See my 2020 Goal Update — where I succeeded and failed.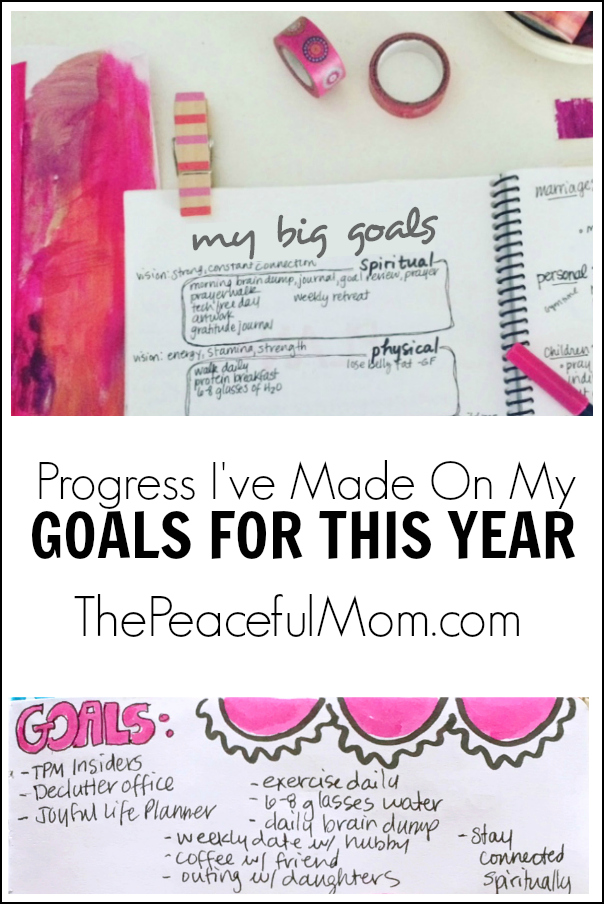 Goals? What are goals?
Like everyone else, I had goals and plans at the beginning of 2020, but in the midst of quarantines, toilet paper shortages and general chaos I honestly lost track of goals and goal setting. Survival became my primary focus for many months of the year.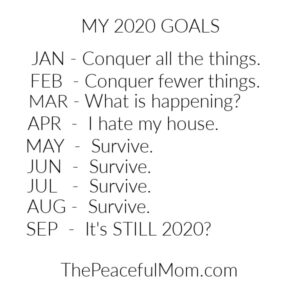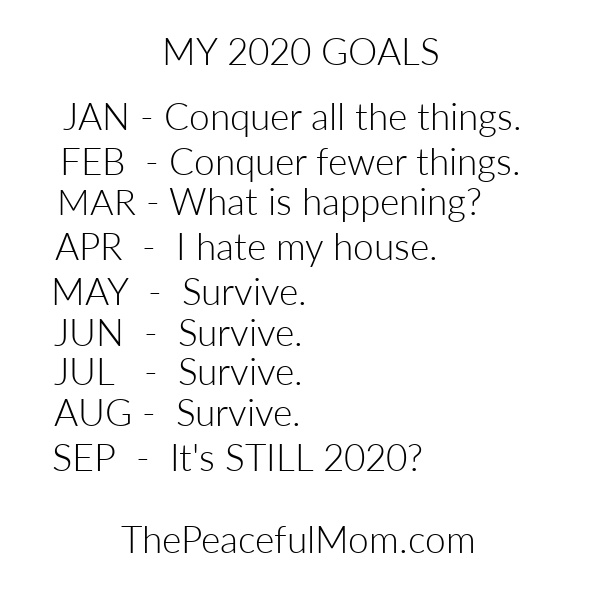 But I slowly realized that I had to get my life back on track and do the best I could in spite of the very challenging circumstances.
Today I'm taking an honest look at how that went and sharing my successes and failures with you. But first, you should know that I set goals differently than most people.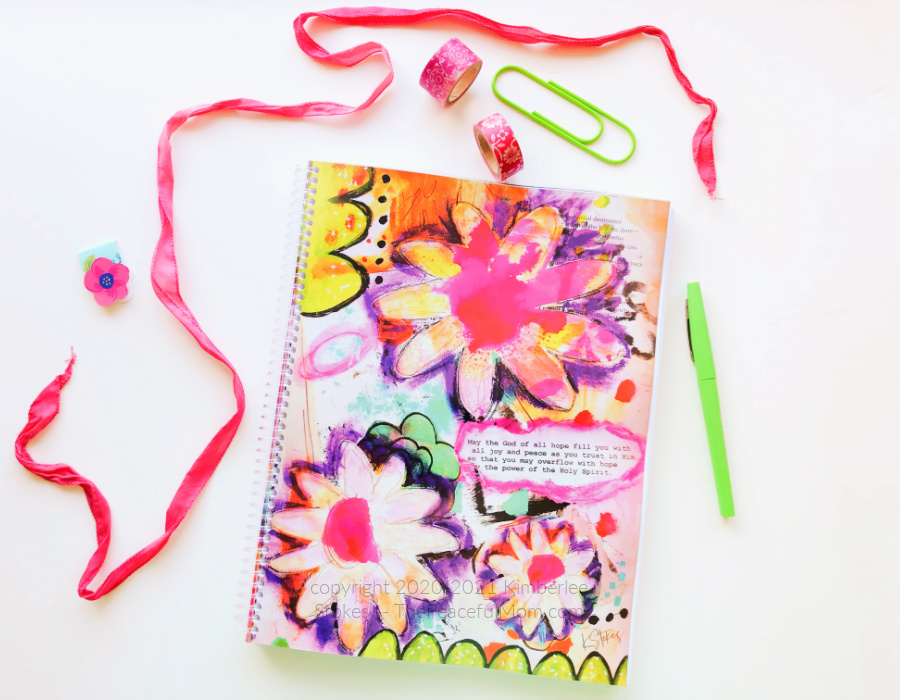 How I Set Goals Differently
A couple of years ago I learned about The Four Tendencies, and realized that my tendency is definitely the Rebel. (Find the free Four Tendencies Quiz at GretchenRubin.com.) That means that I'm predisposed to throwing off externally imposed standards or regulations.
In other words, I automatically reject anything that I feel I have to do — even if I'm the one telling myself to do it!
It's super annoying, but knowing this about myself has helped me tremendously with goal setting that actually works for me. Forget the SMART method (Specific, Measurable, Achievable, Relevant and Time-bound)!
So here's how I create goals now:
Questions, Not Demands
Instead of placing demands on myself like some kind of hostage taker, I ask myself questions like:
What will I be happy that I did at the end of the day/week/month/year?
What can I do today/this week that will help me reach my definition of success?
How can I love myself better so that I can fulfill my purpose and mission?
I use vision statements for each life area that's a priority to me in three main categories (Personal, People and Projects) rather than "goals".
Highlighting My Word of the Year
I also focus on my Word of the Year. Choosing an Inspired Word of the Year has dramatically changed my life over the past eight years and helped me to move toward the life I want to lead.
See How to Choose a Word of the Year HERE.
Focusing on Habits First
I know (and research has proven) that changing our daily habits is the quickest way to change our lives. I focus on continuing, and in some cases, beginning new habits to support my vision.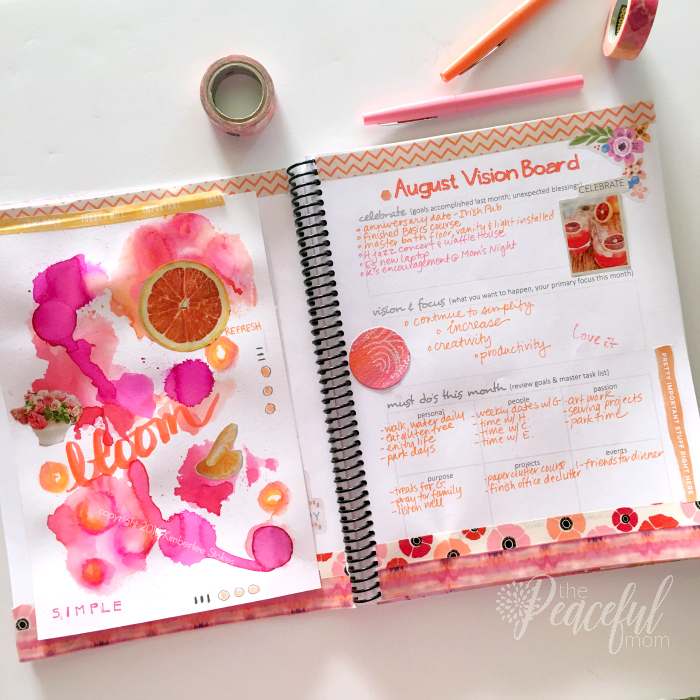 Checking My Monthly Vision Boards Regularly
I try to create a monthly vision board in my Joyful Life Playbook every month, but I realized a couple of years ago that I wasn't referring back to my vision boards often enough. Once I made a commitment to check them daily I stayed on track much more easily.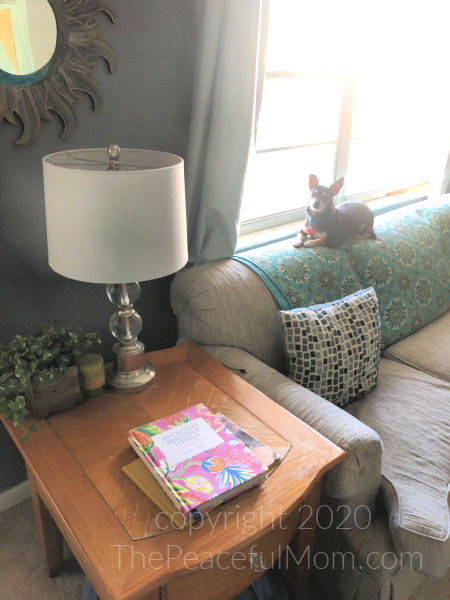 2020 Highlights
Even though last year was difficult in many ways, there were some beautiful aspects of the year as well.
Some of the highlights of 2020 for me included:
Spending lots of quality time with my husband.
Meeting new friends just before the lock down in our local area and growing that friendship in the following months.
Being able to visit my mother out of state.
Exhibiting my art for the first time at an art show.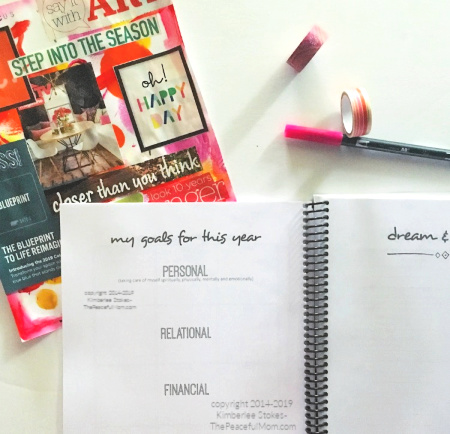 2020 GOALS Update
My Inspired Word of the Year was actually a phrase: Focused Fruitful Abundance. In spite of all the difficulties I can say that 2020 was definitely a fruitful and abundant year for us.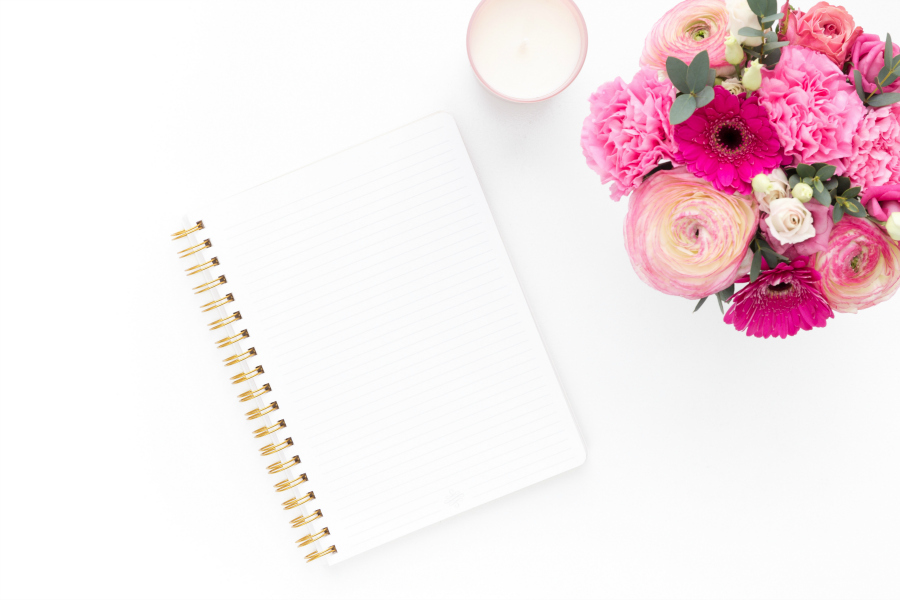 PERSONAL GOALS
My Spirit
Vision: Constantly Spiritually Connected and Growing in My Relationship With Jesus
Habits:
daily morning brain dump, journaling and prayer session
morning prayer walk
read the Bible daily
pray throughout the day
listen to worship music daily
UPDATE: I knocked it out of the park with these goals/habits for most of the year. Of course there was the 2 week period where I stayed in bed and ate cookies most of the day, but we won't focus on that.
My Physical Health
Vision: Healthily Energized
Habits:
walk vigorously at least 20 minutes daily
dance 5 minutes a day (I use You Tube dance/exercise videos)
eat protein for breakfast daily
try to eat gluten free and low carb most of the time
drink 6-8 glasses of water daily
go to bed by 10 pm without my phone
do art work in front of the tv instead of eating
UPDATE: With the exception of drinking water and walking most days, these goals were pretty much a total bust — which is unfortunate because they were probably the most important.
On the upside, I now know that my stress response to extreme circumstances is hiding in my bed and eating cookies — not sure whether to laugh or cry about that!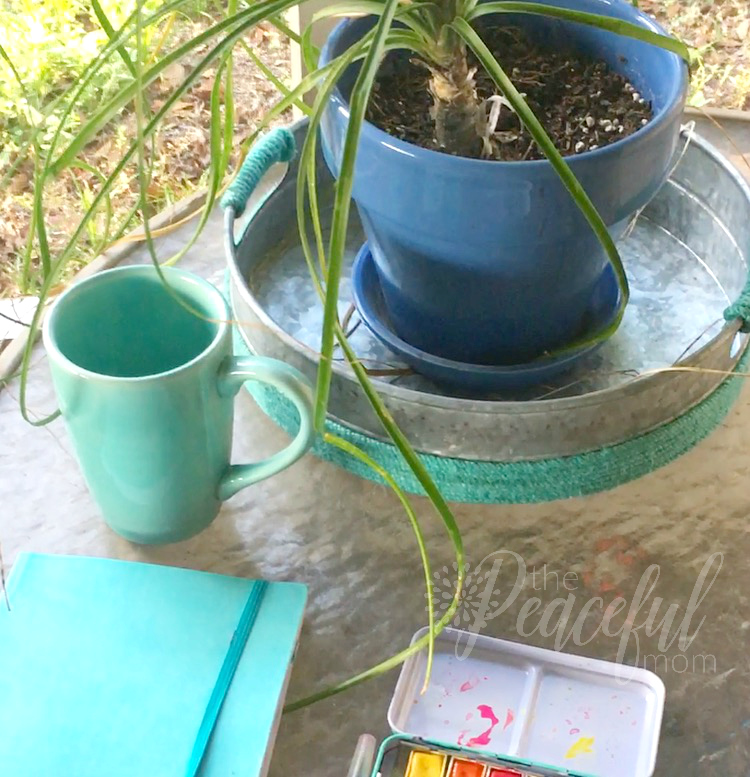 My Emotional/Mental Health
Vision: Peaceful, Joyful, Content
Habits:
art journal daily
laugh daily (watch funny videos or read funny blogs/books)
spend time in nature at least once a week
limit my time with social media and news
UPDATE: I did spend lots of time with my dog, but again, most of these goals/habits just didn't happen. I spent way too much time checking the news and my social media.
People Goals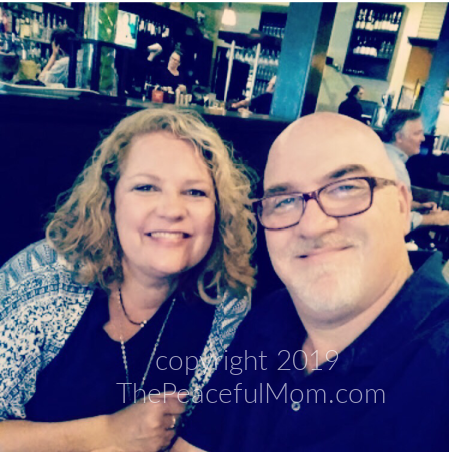 My Marriage
Vision: Connected Emotionally. Good Communication. Having Fun Together.
Habits:
kiss my husband passionately at least once a day
speak kind words/express my gratitude daily
laugh together often
weekly date night ($10 Date Night Ideas)
weekend getaway at least once this year
UPDATE: We were not able to go on a getaway, but we did spend lots of time together and our marriage is stronger than ever. I'm so thankful because I know that many people faced relationship strain under the stress of this year.
My Children (all adults now)
Goal: Connected But Not Codependent
Habits/Actions:
pray daily for my children
put down my phone when someone is speaking to me & look at them
call each child at least once weekly
have a monthly date with each of my children who live locally
at least three family fun outings this year (challenging now that everyone is older and has a job/college classes)
UPDATE: Most of these goals/habits went very well with the exception of having a monthly date and family outings for obvious reasons. I was able to spend time with my children, however it was primarily in our home.
My Extended Family/Friends
Vision: Connected and Loving
Habits/Actions:
pray for extended family members at least weekly
weekly phone calls or texts to my parents, sisters
weekly call or text with close friends
monthly coffee date with at least one friend
UPDATE: I only had one coffee date with a friend, but I did well on all the other habits.
Project Goals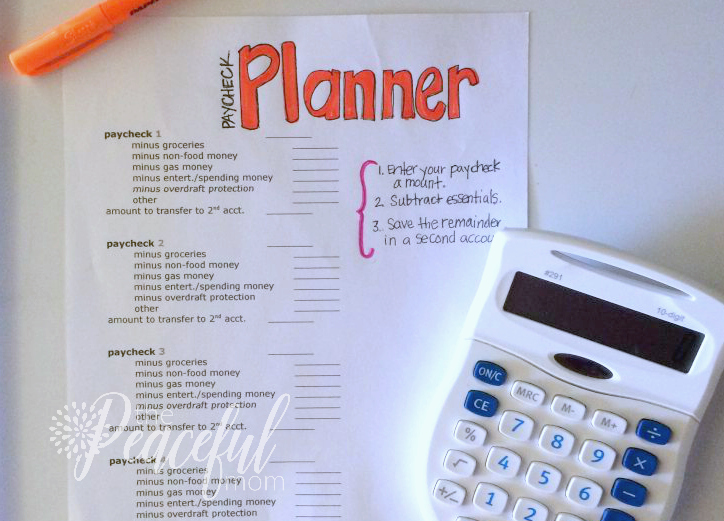 My Money
Vision: Ridiculously Generous and Abundantly Provided For
Habits/Actions:
have a weekly money meeting to plan our paycheck (Budget Binder Printables)
give generously from every paycheck
lower expenses ($60 Grocery Budget)
save for drywall repair in our master bath
work toward paying off medical bills
work toward finishing our long-term emergency fund
UPDATE: We did well on the first three goals, but due to lower income we were not able to save much this year.
My Business
Goal: Focused and Profitable
Habits/Actions:
daily prayer and planning for business projects
stick with a weekly schedule for content creation
create an even better experience for my readers
maximize what I currently have that's working
UPDATE: I feel very good about my success on these goals.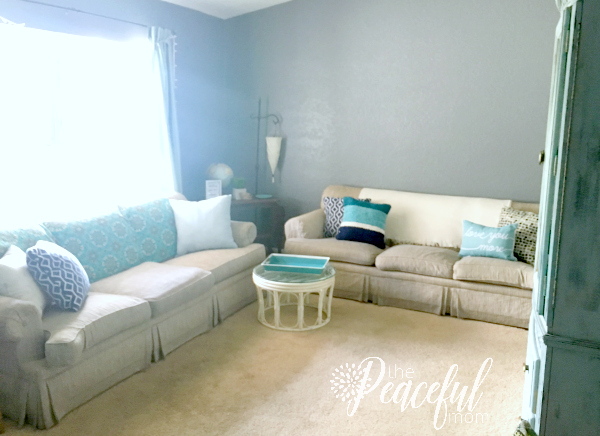 My Home
Goal: Peaceful Haven of Hospitality
Habits/Actions:
continue daily 10 Minute Declutter starting with my office
continue weekly cleaning schedule
invite people over at least monthly
UPDATE: Again, due to the virus we were unable to have friends over and I did not declutter anything other than my office, but I did manage to keep the house clean thanks to spending more time at home.
Final Thoughts
Looking back, with the exception of my failures in taking care of myself, most of the other goals that I failed to accomplish were out of my control. For example, I couldn't have coffee dates with friends because of circumstances surrounding the virus.
I would say that considering everything, I'm happy that I managed to actually accomplish several of my goals, and I'm stronger and more resilient because of all the hardship. I definitely need to work on the self care more diligently this year.
I would love to hear if you were able to accomplish any goals last year and what your goals are for this year so leave a comment below.
Cheering You On!

Want a simpler life?
Join our simplifying, organizing, life-changing community!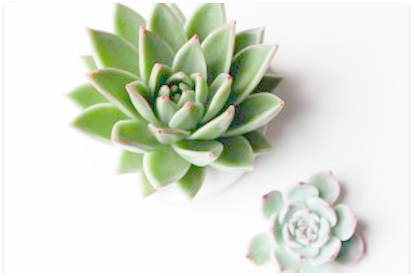 Click here to join The Peaceful Mom Community!
Get weekly encouragement & 10 Minute Organizing Tips
PLUS access to our Organizing and Printable Library including:
10 Minutes a Day Declutter Calendar — focus on one small area each day of the month
Organizing Printables – to organize your life one baby step at a time
Monthly Gifts – because who doesn't love a surprise?

You May Also Enjoy: