Learn simple tips for meal prepping for a busy week. This post is sponsored by UnoCasa.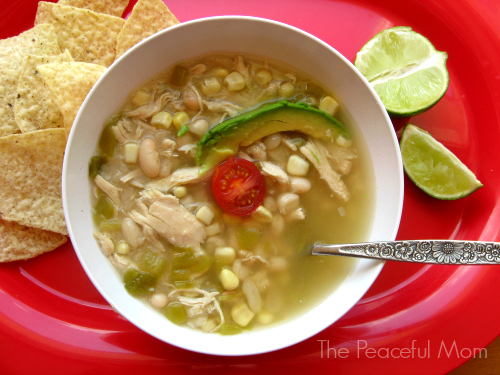 In this day and age of crazy work schedules, it's all too easy to skip home cooking and get take-out, or pop a ready meal into the microwave instead. Prepping meals will help you to avoid these unhealthy eating habits, which will not only help you to achieve your health goals, but also help save you time and money.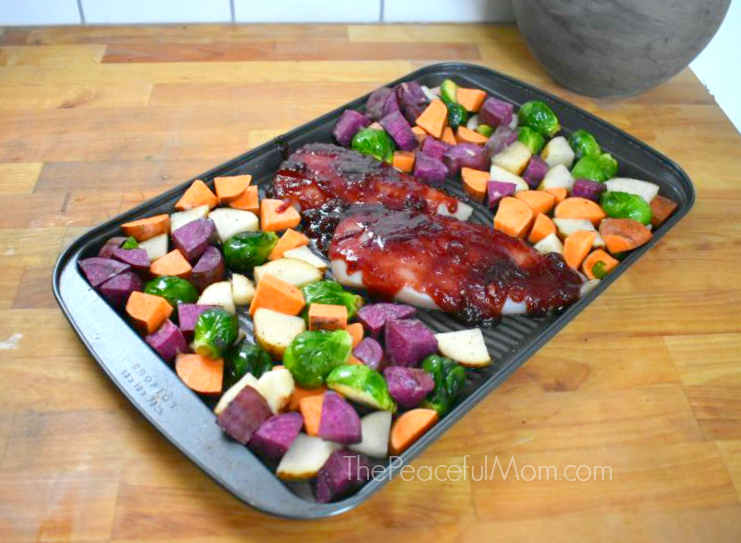 What's Meal Prepping?
Prepping simply means you're doing the work ahead of time. Meal prepping could mean you get everything ready to cook a meal, or it could mean you prepare the entire meal. You could even spend some time over the weekend to prepare meals for the whole family for the entire week. Imagine, no cooking after a long day at work!
Is Prepping Worth the Hype?
Yes, it is! Here are some of the many benefits to prepping meals:
You're in control of the ingredients – With meal prepping you can choose the ingredients and avoid things like unhealthy oils and preservatives. You can also use organic ingredients and eat seasonally.
It saves time – Who wants to get home after a busy day at work and start chopping carrots and peeling onions? By taking time on one day to prepare several meals, you can simply arrive home, warm up your healthy meal, and enjoy it!
Stress reduction – Most of us are so busy, we don't even notice when we begin to get hungry. This could lead to our blood sugar levels crashing and sending stress signals to the rest of the body. By the time we realize we need food, we still have to prep and cook. Prepping takes this stress away.
It's good for your budget – By planning meals, you can also plan shopping and buy only what you need. This will lower the amount of food that goes to waste. Whole food ingredients can also be cheaper than pre-made meals.
It's easier to stick to portions – When we cook a huge pot of food, it's easy to just keep eating. By prepping your meals you're able to control your portion sizes to make sure you're eating the right amount of food for you.
How to Prep Meals
Anyone can get better with meal prep with a little practice and by using some of these handy tips:
Try batch cooking/buffet-style meal prep.
Some meal preppers make one giant meal and portion it out for the week. By doing batch cooking, you simply make a few different proteins, veggies, and carbs, and then mix-and-match them into a variety of meals.
Discover the magic of slow cooking.
Pressure cookers or slow cookers like a tagine pot or a Dutch oven can be used to cook your meals overnight, or while you're at work. And that saves you time and stress.
Invest in quality storage containers.
High-quality containers made of steel or glass will help your food taste better, stay fresh longer, and prevent toxins from getting into your food if you heat it up in the container. It's worth getting some decent containers if you're planning on prepping regularly.
Feel free to cheat.
Don't feel bad about taking shortcuts. Splurge on pre-cut produce or pre-made ingredients like hummus, dressings, or sauces. Just make sure it's fresh veggies and be mindful of the ingredients in the ready-made items, after all, the idea behind meal prepping is to be healthy!
Spice things up.
Meal prepping is anything but boring, but if you feel this way, maybe it's time to experiment with some spices. There are some interesting spice blends available these days that are worth exploring.
Multi-task.
It's easier than it seems to cook a whole week's meals in one go if you can multi-task. For example, roasting sweet potatoes could take around an hour. Get them into the oven while you prep other veggies that cook quicker. As soon as those are in, use the stovetop to simmer grains and fry some protein.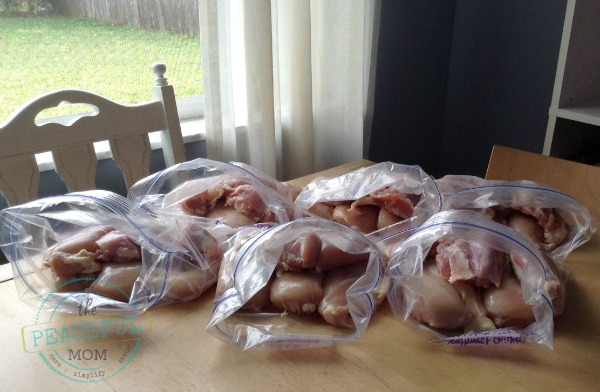 Make it freezer-friendly.
It's possible to freeze just about anything. You can use reusable bags or air-tight containers to freeze individual components or entire meals. See my easy freezer meal plans HERE.
Eat what you enjoy.
Just because you are eating healthy food and prepping meals doesn't mean you can't enjoy your food. It's important to find out what types of healthy meals you enjoy and to make them. By making sure you enjoy the food, meal prepping can become part of your life.
Meal prepping is a smart way to save time and money plus make sure you've got food on the table when dinnertime rolls around.
I would love to hear your meal prepping tips, so leave a comment. 🙂
Cheering You On!

Want a simpler life?
Join our simplifying, organizing, life-changing community!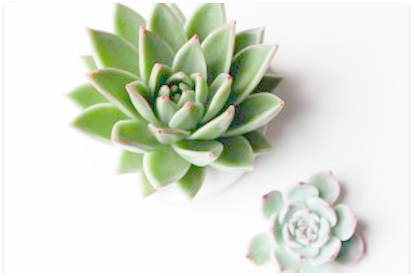 Click here to join The Peaceful Mom Community!
Get weekly encouragement & 10 Minute Organizing Tips
PLUS access to our Organizing and Printable Library including:
10 Minutes a Day Declutter Calendar — focus on one small area each day of the month
Organizing Printables – to organize your life one baby step at a time
Monthly Gifts – because who doesn't love a surprise?