See my progress in the 31 Day Declutter Challenge and share yours!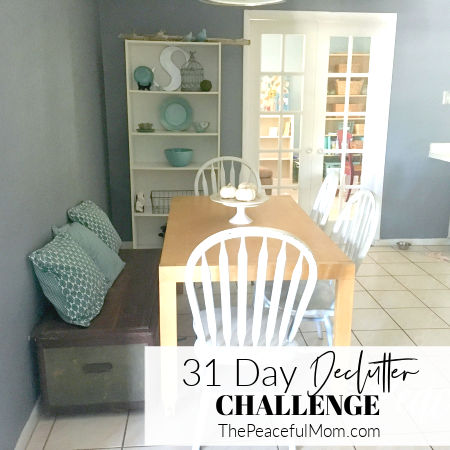 31 Day Declutter Challenge
Well, we've made it through three entire weeks in the 31 Day Declutter Challenge so I wanted to give you an update on my progress and hear about yours. (Be sure to leave a comment or a link below.)
Decluttering Challenge Update

This week I focused on the right side of my office.
Office Corner Before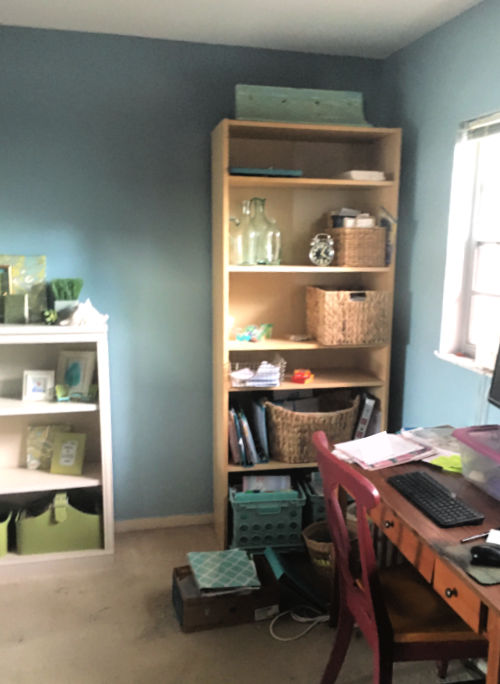 BEFORE
I had papers to go through and file, supplies that needed to be gathered and stored away and general disorganization to remedy.
Sorting Papers
I used my Quick Sort Paper Organizing Method (read more HERE) to quickly organize the papers into categories. I shredded some, recycled some and filed some.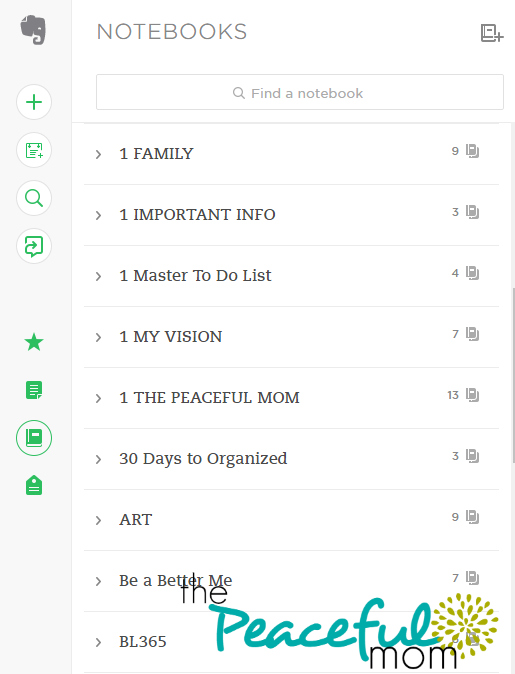 I've been scanning some of this information into Evernote so I can throw away the papers, and I'll be continuing that process over the next few weeks. (See How to Organize with Evernote HERE.)
Office Corner After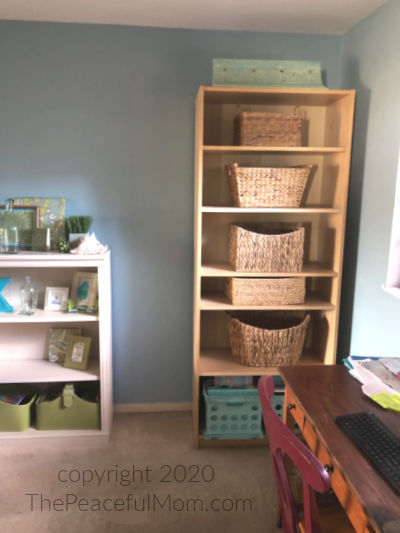 AFTER
A great way to hide "clutter" that you need (in my case, office supplies, reference papers, notebooks, project supplies) is to "containerize" them by placing them inside of baskets or bins so that you have a simplified look, but the individual items are out of sight.
I previously purchased most of the baskets at the thrift store and a couple of them at Michael's, but they were in different locations around the house. I like the clean, unified look of the baskets rather than a lot of miscellaneous items strewn about the shelves.
Looking at the shelf now helps me focus when I need to get work done, but all of the items I need are right where I can find them.
DONATION ITEMS
I didn't have time to photograph my donation items this week, but I'll give you a full update on those in next week's post.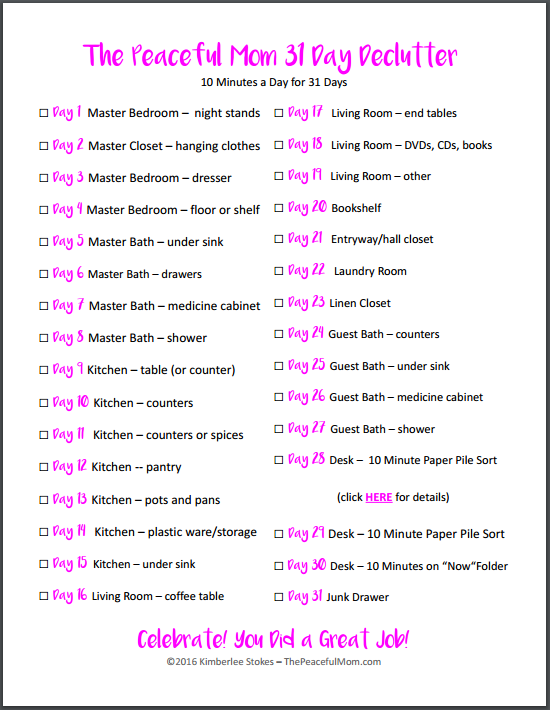 If you'd like to join me, you can choose one or two focus areas like I am, or you can use my free 31 Day Decluttering Checklist with simple daily 10 minute decluttering tasks.
Please Note: Today is the last day to enter to win the prizes for the Declutter Challenge.
Read THIS POST for all the 31 Day Decluttering Challenge details and how you can win prizes!
Leave a comment to let me know how you're decluttering is going — and remember our motto:
Progress, Not Perfection.
We Can Do This!

Want a simpler life?
Join our simplifying, organizing, life-changing community!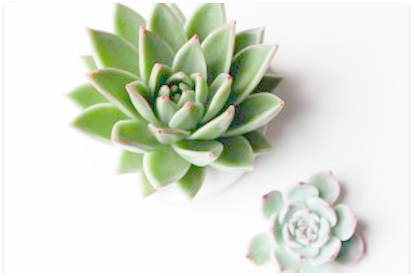 Click here to join The Peaceful Mom Community!
Get weekly encouragement & 10 Minute Organizing Tips
PLUS access to our Organizing and Printable Library including:
10 Minutes a Day Declutter Calendar — focus on one small area each day of the month
Organizing Printables – to organize your life one baby step at a time
Monthly Gifts – because who doesn't love a surprise?

You May Also Enjoy: