Learn a simple way to save on your grocery bill.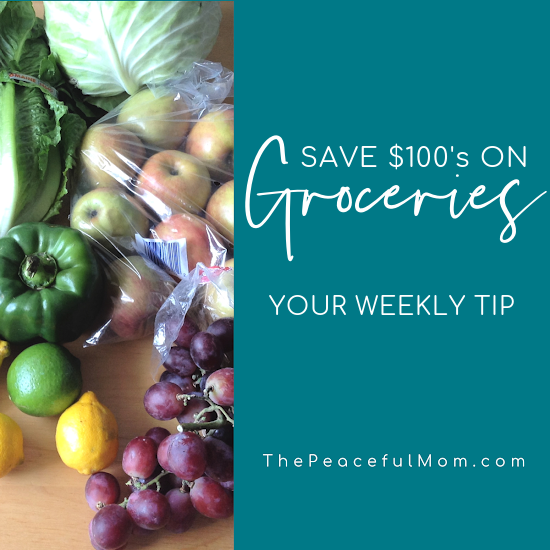 Save Money On Groceries!
Need more money? One great place to rein in your budget is with your weekly grocery shopping.
Each week I'm sharing one simple tip that you can implement to start saving on your groceries right away.
Many of the tips will be familiar, but if you take the Save Money on Groceries Challenge with us, you'll actually take the steps each week instead of just filing them in the "I should do that" file.
[To join in, just leave a comment saying that you already use the tip of the week, or that you will start this week.]
Click here to see all the tips in this series.
Today's Tip: Save money on groceries by freezing dairy products.
Did you know that you can freeze many dairy products? This means you can purchase extra when you find a good deal and store it in the freezer for later use. Most frozen dairy products should be used within three to six months.
Dairy Products That Freeze Well
Freezing dairy products sounds great, but you should be aware that some dairy products freeze better than others.
Milk
I freeze milk because it's cheaper to purchase it by the gallon, but we don't use the entire gallon before it goes bad.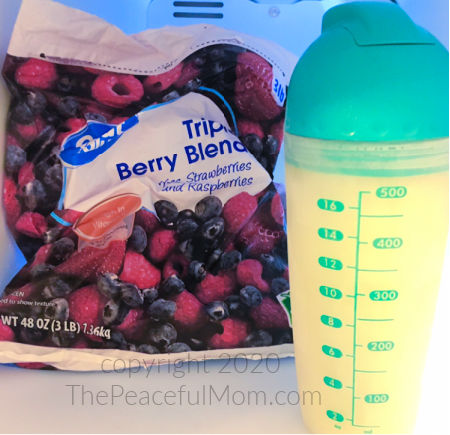 I pour part of the milk from the gallon container into a plastic shaker bottle leaving room for the liquid to expand, then I freeze it upright. Once frozen the container of milk can be stored on its side.
To thaw, I set the milk on the counter to thaw at room temperature for an hour then move it to the fridge to finish the process (usually a few hours). Once completely thawed, shake the milk to reconstitute the fat and water content.
You can also freeze milk in the gallon jug if you pour about a cup out first to allow room for expansion.
By the way, non-dairy "milk" such as oat milk, nut milks and soy milks do not freeze well, but check with the individual processor for their recommendations.
Cheese
I purchase large bags of grated cheese which are cheaper per pound than smaller bags where I normally shop, then I separate them into quart-sized freezer bags and freeze them flat on a cookie sheet or cutting board.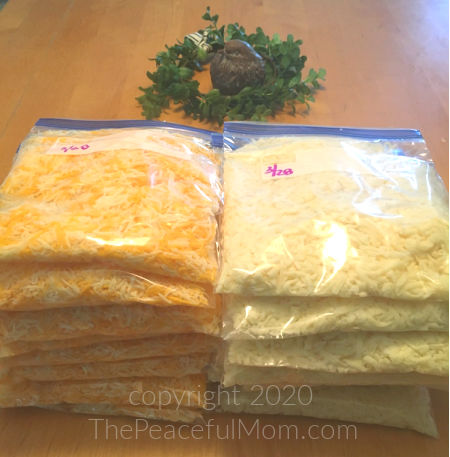 This enables me to keep a smaller amount of cheese in the fridge so we're able to use it all before it gets moldy.
Note: Block cheese does not freeze well as it becomes dry and crumbly.
Butter
Place the entire package of butter (real butter not margarine) in the freezer and grab a stick or two as you need them. Thaw them in the fridge for about 24 hours.. I move the entire box to the fridge once we're down to our last stick.
This is an especially great strategy to take advantage of holiday sales on butter.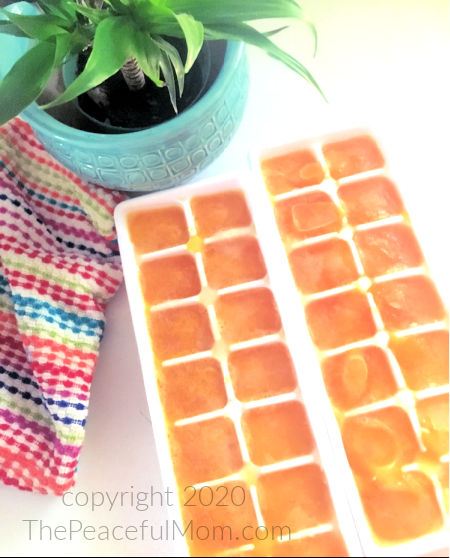 Eggs
I know eggs aren't technically dairy products, but they are usually in the same section in the grocery store. And if you have eggs close to their expiration date and don't want to boil them, freezing them is a great way to preserve them.
How to freeze eggs step-by-step:
Lightly beat eggs to combine yolk and white. Don't over beat.
Lightly spray ice cube tray compartments with non-stick spray or coat lightly with oil.
Pour eggs mixture into compartments allowing a little room at the top for expansion.
Freeze for 3-4 hours.
Pop frozen egg cubes into a plastic zipper freezer bag and store in the freezer for up to 3 months.
Frozen eggs once thawed can be scrambled or used in baked goods.
Dairy Products That Do Not Freeze Well
Cultured, soured dairy products lose their smooth texture when frozen and develop a grainy texture. They can still be used for cooking, but I prefer not to freeze these products:
Sour Cream
Plain Yogurt*
Buttermilk
Whipping Cream
Cream Cheese
You can freeze these products, but again, the fat separates and does not reconstitute once thawed leaving a grainy texture.
*Flavored yogurt in tubes seems to freeze well without developing the texture issues associated with plain yogurt.
Being intentional about freezing your dairy products before they go bad can save you lots of money on your grocery bill.
Do you have any special recipes or tips for freezing dairy products? Leave a comment below to share with us.
RESOURCES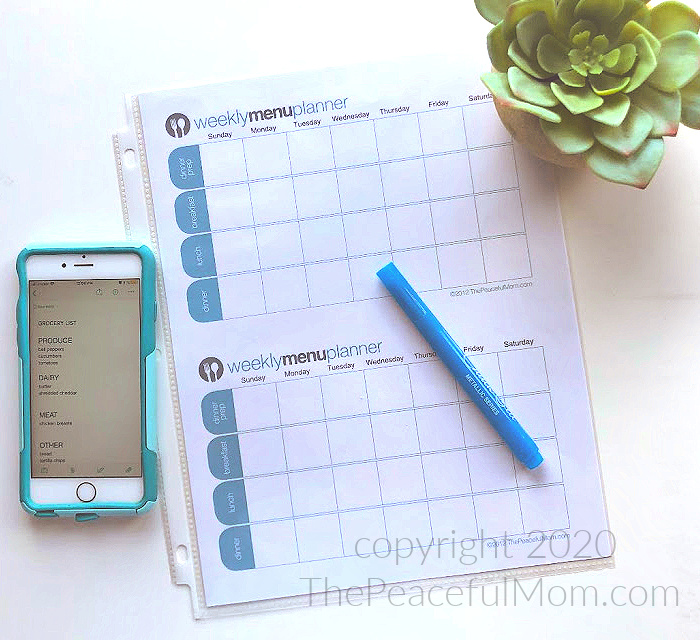 Get The Peaceful Mom Meal Editable Meal Planner HERE.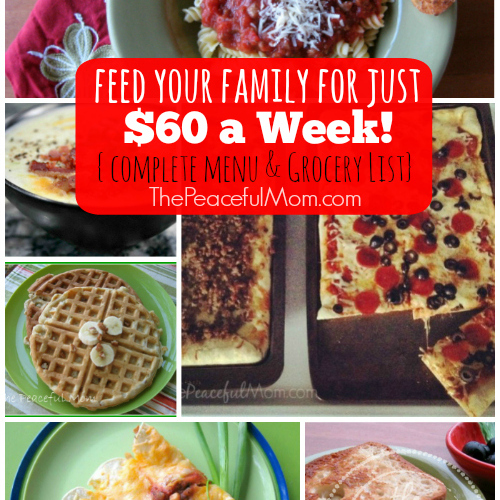 Grab my Feed Your Family for $60 a Week Meal Plan HERE.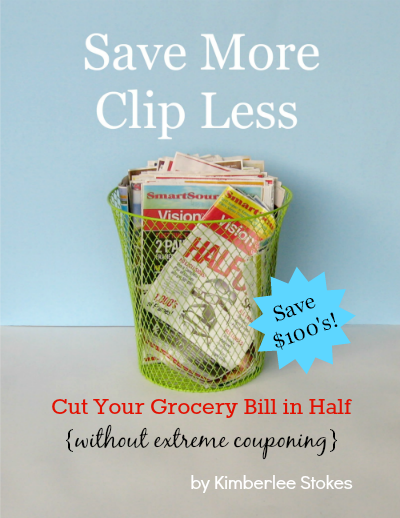 For more ideas to save money on groceries (and a more in-depth explanation of how to make a price book), check out my ebook Save More–Clip Less: Cut Your Grocery Bill in Half Without Extreme Couponing.
Click here to see what others are saying.
Join The Peaceful Mom Fam HERE to see my weekly grocery store hauls, weekly meal plans PLUS money saving secrets & organizing tips, as well as awesome monthly gifts!
Cheering You On!

WANT A SIMPLER LIFE?
Join our simplifying, organizing, life-changing community!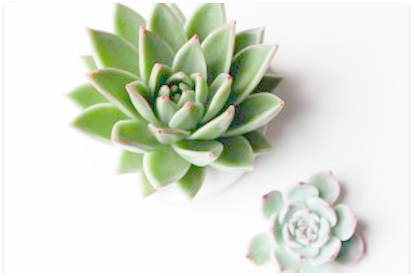 Click here to join The Peaceful Mom Community!
Get weekly encouragement & 10 Minute Organizing Tips
PLUS access to our Organizing and Printable Library including:
10 Minutes a Day Declutter Calendar — focus on one small area each day of the month
Organizing Printables – to organize your life one baby step at a time
Monthly Gifts – because who doesn't love a surprise?

You May Also Enjoy: