Learn a simple way to save on your grocery bill.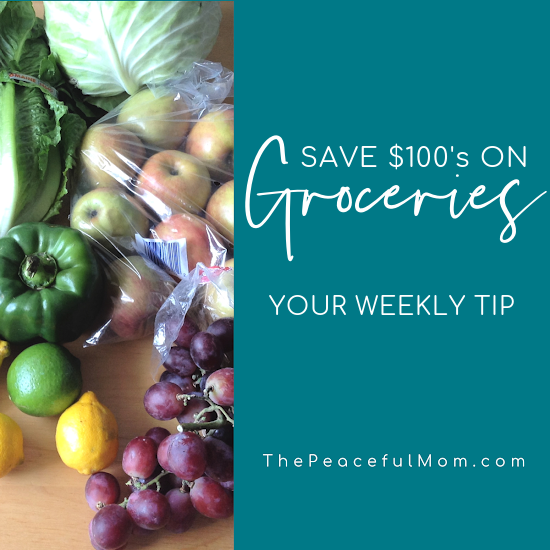 Save Money On Groceries!
Need more money? One great place to rein in your budget is with your weekly grocery shopping.
Each week I'm sharing one simple tip that you can implement to start saving on your groceries right away.
Many of the tips will be familiar, but if you take the Save Money on Groceries Challenge with us, you'll actually take the steps each week instead of just filing them in the "I should do that" file.
[To join in, just leave a comment saying that you already use the tip of the week, or that you will start this week.]
Click here to see all the tips in this series.
Today's Tip: Save money on groceries by creatively using leftovers.
Ever open your fridge and realize there's a science experiment growing in the back?
We've all been there, but being intentional about using your leftovers is a fantastic way to save money because avoiding waste means you can spend less on food the next week.
Add "leftover-friendly" recipes to the menu.
Many recipes work particularly well for incorporating leftovers. For example, you can cook a whole chicken at the beginning of the week, then serve the leftovers in chicken salad or chicken tacos later in the week. (Try these BBQ chicken tostadas.)
You can use leftover meat, cheese and veggies to make an omelette. Fruit and yogurt can become a smoothie. You can also try this recipe for leftover oatmeal pancakes or make this easy rice "pudding" with leftover rice.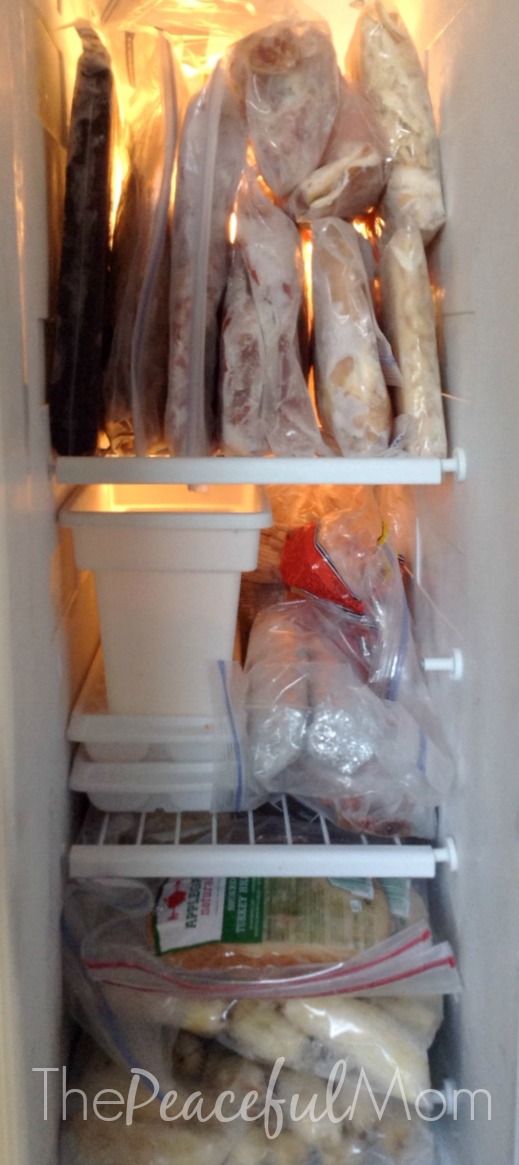 Use your freezer.
After each meal, put any leftover food into the freezer as soon as possible. Leftover entrees like lasagna or roast beef can be frozen in individual containers and taken for lunches later in the week.
You can add vegetables to a "soup" container in the freezer. Once every couple of weeks, throw the veggies, some chicken stock and canned tomatoes into the slow cooker in the morning and serve your veggie soup with grilled cheese for an easy dinner.
We always freeze our bananas once they reach the "just past ripe" stage and the kids eat them plain like a banana-sicle, or we throw them in the blender with other fruit and a little milk or yogurt to make homemade popsicles.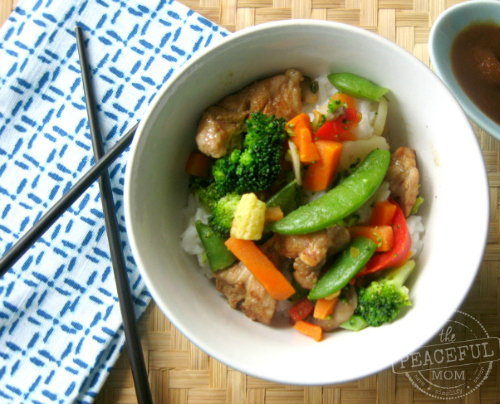 Plan leftover night once a week.
Once a week, make a "buffet" of all the leftovers from dinner that week. You can have everyone try a little of everything or let each family member choose their favorites.
If you only have a small amount of leftovers, you can add something like pasta and salad to help fill everyone up. Or make a stir-fry and serve it over rice.
Quesadillas are another great way to use leftovers. Add veggies, meat and cheese inside and make dinner in ten minutes or less.
Being intentional about using up your leftovers helps you to avoid wasted food, and therefore helps you save money on groceries.
Do you have any special recipes or tips for using up leftovers? Leave a comment below to share with us.
RESOURCES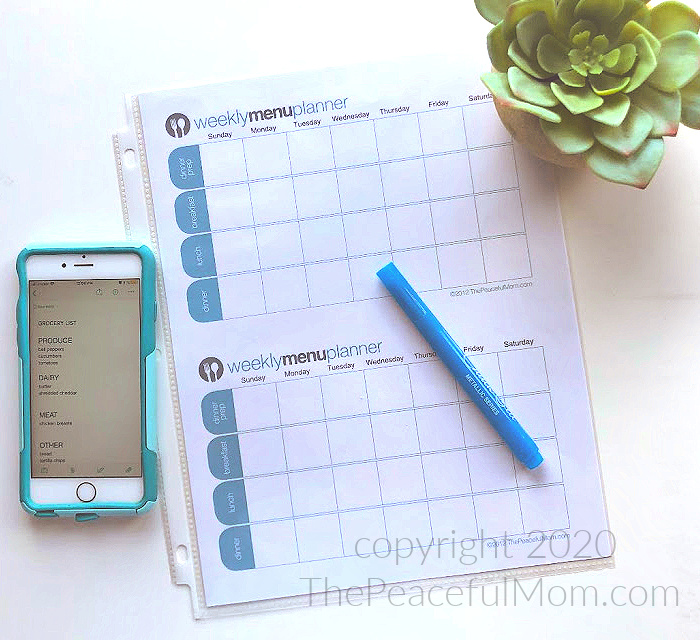 Get The Peaceful Mom Meal Editable Meal Planner HERE.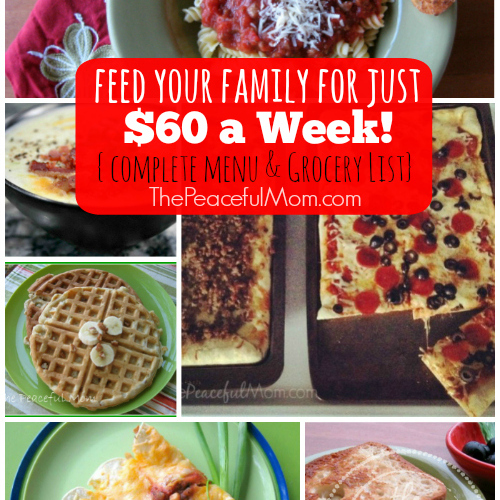 Grab my Feed Your Family for $60 a Week Meal Plan HERE.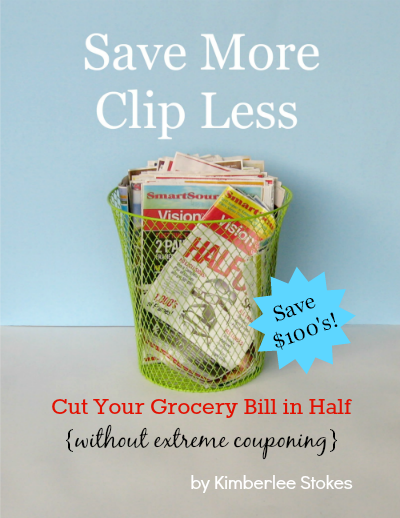 For more ideas to save money on groceries (and a more in-depth explanation of how to make a price book), check out my ebook Save More–Clip Less: Cut Your Grocery Bill in Half Without Extreme Couponing.
Click here to see what others are saying.
Join The Peaceful Mom Fam HERE to see my weekly grocery store hauls, weekly meal plans PLUS money saving secrets & organizing tips, as well as awesome monthly gifts!
Cheering You On!

WANT A SIMPLER LIFE?
Join our simplifying, organizing, life-changing community!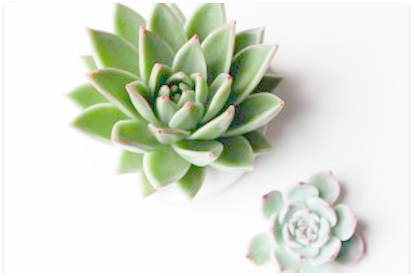 Click here to join The Peaceful Mom Community!
Get weekly encouragement & 10 Minute Organizing Tips
PLUS access to our Organizing and Printable Library including:
10 Minutes a Day Declutter Calendar — focus on one small area each day of the month
Organizing Printables – to organize your life one baby step at a time
Monthly Gifts – because who doesn't love a surprise?

You May Also Enjoy: