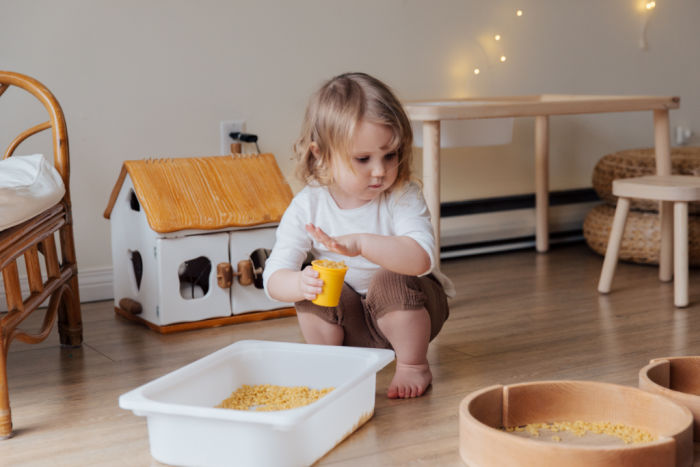 Guest Post by Kristina Marshall
We all know that kids can be noisy, but studies show that kids can benefit greatly from quiet and peace. This doesn't mean you have to shush your children if they get rowdy, or that kids can't enjoy being loud and using their outside voices! But you can help their development by creating a space where they can enjoy some quiet time.
Try these eight ways you can create a quiet and peaceful playroom for your kids that won't make them feel like they're in time-out.
Emphasize Crafting Areas
Busy hands are a great way to distract an overwhelmed mind. Create a crafting area for your child to enjoy whatever hobbies they have. This is better for things like construction paper cut outs, collages, and felt crafting. Give them kid-safe scissors once they're old enough, and make clear areas for storage around the crafting area.
Reading and Picture Book Corners
A cozy corner full of blankets and books is a great spot to include. You can find the perfect couch for your kids to relax on, put lots of pillows on it, and include a lamp they can use just in that area. This can give them a space that feels a little more grown up and personal to them, where they can read and look at picture books as they calm down from a day at school or play.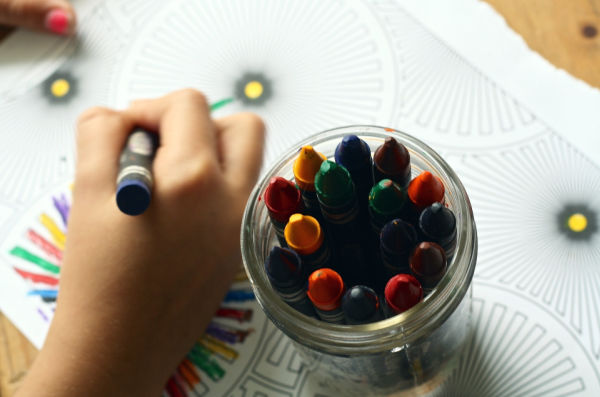 Drawing and Coloring Exhibit
Create an art exhibit with your child! You can make signs for the exhibit, mark it off with contact paper, and include a table where they can create their masterpieces. Hanging up art through the seasons, and giving them a space to create whenever they want to is a great way to encourage their creativity and inventiveness. They'll take pride in the things they create, and will want to change out their creations often.
Use The Windows For Greenery
Planting seeds, and tending to plants, helps create a soothing environment in your home. You can either buy seeds for a plant, or buy a small starter of a house plant like a pothos and set it in the window. Give your child a watering can just for the window plants, and help them remember when to water the plant by making a tiny calendar next to it. Greenery in a room helps feed creativity, and will let them feel accomplished as the plant grows and thrives.
Curtain off Areas
For some spaces, like the reading nook, you might want to curtain off sections of the room. You can accomplish this with a rounded out shower curtain bar, and whatever curtains you like. The enclosed space will let them feel like they're in their own world, while encouraging a little quiet while they stay safe and comfortable. You can use sheer curtains if you want them to be able to see out, or darkened curtains if you have a lamp inside the area that they can use for light.
Avoid Bright Lights and Colors
Muted colors are in style lately, and that's a great thing for rooms like a quiet play room. Kids easily get overstimulated by sound, texture, and color. Go for mostly neutral tones in their play room, except for the art they make themselves. This will make it so that they can relax and enjoy the room without getting distracted into a headache or meltdown. It may feel like a weird idea to make a kid's playroom neutral colors, but in the long term it'll be better for them. You'll still have their art, the plants, and some small pops of color to keep the room interesting.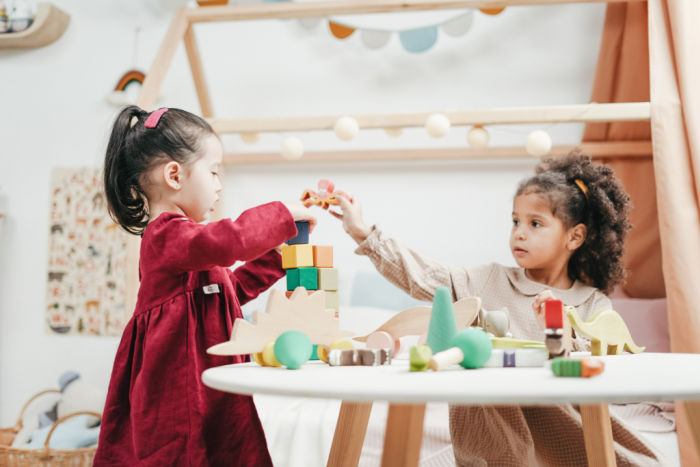 Electronics-Free Zone
This may come as a surprise to some parents, but it's a good idea to make their quiet room an electronics free space. You can put in a speaker for music, but you should avoid letting them play with phones, tablets, or computers in this room. Instead, supply them with enough options that they won't miss their electronics. By designating this as a quiet and tablet-free zone, you'll help them grow to find hobbies outside of screens, and help them build up their self worth around their skills. You should still let them play games and have fun with electronics outside of the room! Games are awesome for cognitive development! This room should be free of screens, though, to give them a break from these devices.
Help Them Keep It Organized
Organization is the hardest part of any play room. You can't hover and make them pick up as they play, but help them make a system that works for them. Let them know that after they're done they have to straighten up whatever mess they've made. You can help them by giving them clear storage spaces for things like papers, markers, books, and blankets.
Designate areas for everything so that they won't have to make hard decisions and clean-up will be a breeze. If they fall behind on cleaning, don't punish them! This will make them less likely to use the room, just offer to help them clean it and give them an incentive like a new pack of markers for every month that they've mostly kept it clean. Kids aren't perfect, they're not going to be able to keep it sparkling every single day, but you can help them so that the room doesn't get out of control.