Learn a simple way to save on your grocery bill.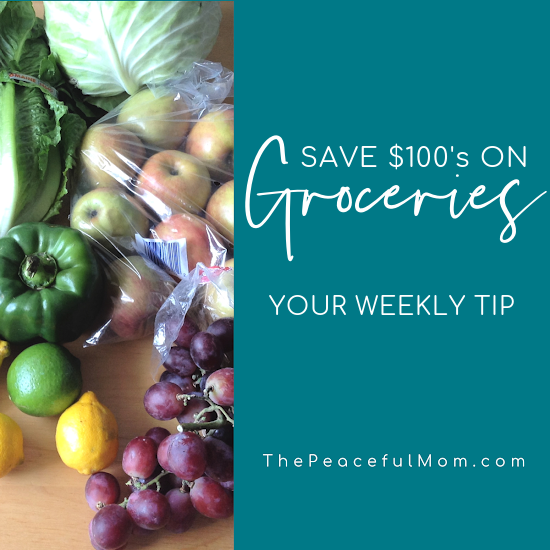 Save Money On Groceries!
We can all use some extra money in savings these days and one easy place to rein in your budget is your grocery spending.
Each week I'm sharing one simple tip that you can implement to start saving on your groceries right away.
Many of the tips will be familiar, but if you take the Save Money on Groceries Challenge with us, you'll actually take the steps each week instead of just filing them in the "I should do that" file.
[To join in, just leave a comment saying that you already use the tip of the week, or that you will start this week.]
[Click here to see all the tips in this series.]
Today's Tip: Save money on groceries by adding cheap meals to your meal plan.

We all know meal planning helps save money because we have a plan, which means we're less likely to order takeout at dinner time because we're tired.
You can level up your savings by adding cheaper meals to your meal plan each week.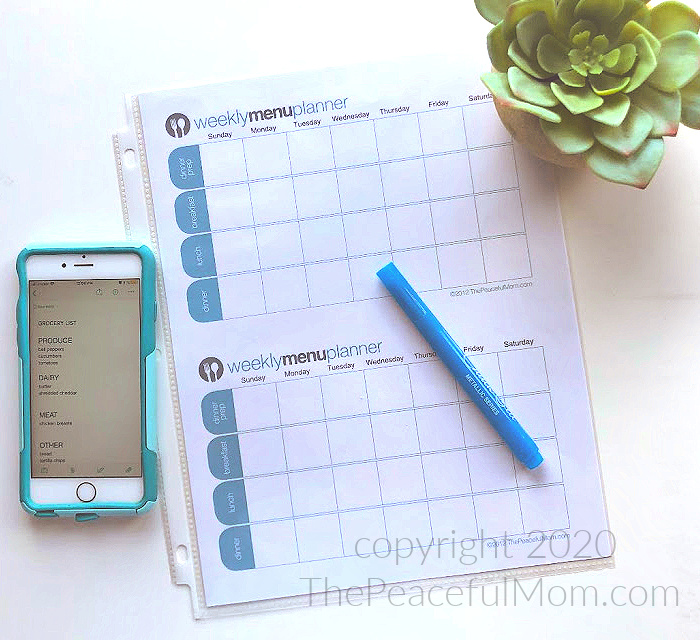 Get The Peaceful Mom Meal Editable Meal Planner HERE.
You've probably noticed that some foods are almost always a better bargain than others. Eggs, dried beans, rice, potatoes, in-season fresh vegetables, dry pasta, chicken leg quarters and tuna are a few of those "value" foods.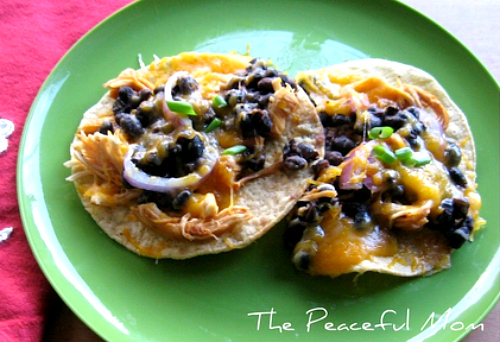 Choosing to eat these cheaper foods once a week can help you cut $10 or more off of your weekly grocery bill.
But you may have some objections to this plan so let me address a couple of your concerns:
"It's unhealthy."
I've heard the argument that eating cheaper foods is detrimental to your health. I'm not a medical professional, so do your own research and make your own decision, but I don't believe that eating a certain type of food once a week will have a huge effect on your overall health unless you're allergic to what you're eating. If you're concerned, check with your physician.
"My family/husband won't eat those foods."
Initial resistance to changes in diet are normal, but within a few weeks your family will probably come around. A positive attitude on your part and a good explanation of why you're doing what you're doing can be helpful with spouses and older children.
If you're creative, you may be able to slip the changes in without notice. Thursday can become "Omelet Night", beans and rice can be "Mexican Night", and potatoes can be much more exciting if you have a "Baked Potato Bar" with lots of toppings. (See How to Make the Best Baked Potatoes HERE.)
"I feel poor eating cheap food."
No one wants to feel "poor", but the truth is that you have a choice.
You can be a victim of your circumstances and allow your feelings to determine how you live, or you can empower yourself by choosing to live your priorities and values in your everyday actions.
Is it more important to eat fabulous food every night, or to get out of debt and save for your future?
You can change your perspective from "I have to eat these foods." to "I choose to make a sacrifice once a week so that we can take control of our money and meet our financial goals." [If you need some help with this issue read my Poverty vs. Frugality post here.]
It should be noted that some people who grew up in impoverished situations may be opposed to eating cheaper foods because it reminds them of a painful childhood. Your marriage is far more important than saving a few dollars a week on groceries, so if this is something your spouse is opposed to skip the idea for now. Making your spouse feel understood can be an open door to change in the future.
Eating cheaper meals is a great way to save money on your groceries each week.
Do you have any special recipes or tips for using cheaper foods? Leave a comment.
RESOURCES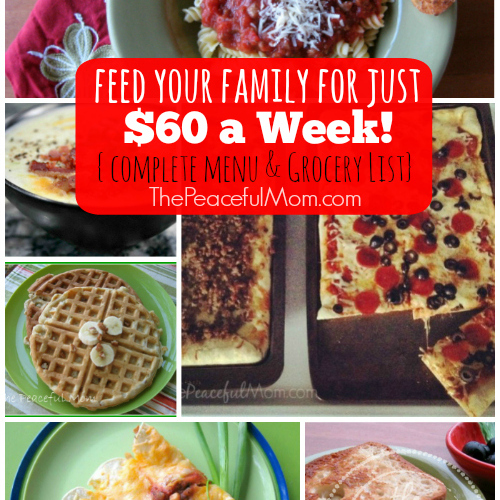 Grab my Feed Your Family for $60 a Week Meal Plan HERE.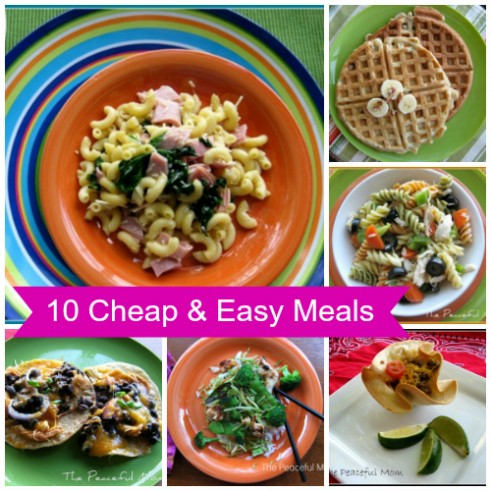 Tips for saving money with eggs plus 5 delicious egg recipes.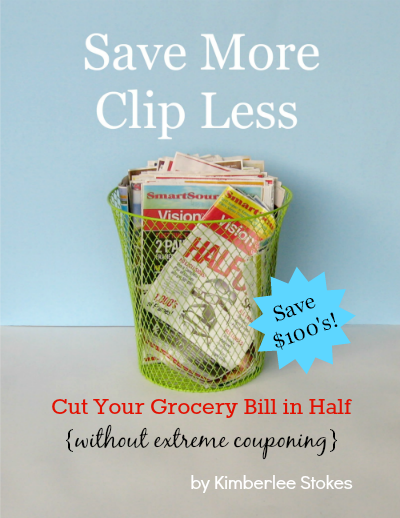 For more ideas to save money on groceries (and a more in-depth explanation of how to make a price book), check out my ebook Save More–Clip Less: Cut Your Grocery Bill in Half Without Extreme Couponing.
Click here to see what others are saying.
Join The Peaceful Mom Fam HERE to see my weekly grocery store hauls, weekly meal plans PLUS money saving secrets & organizing tips, as well as awesome monthly gifts!
Cheering You On!

WANT A SIMPLER LIFE?
Join our simplifying, organizing, life-changing community!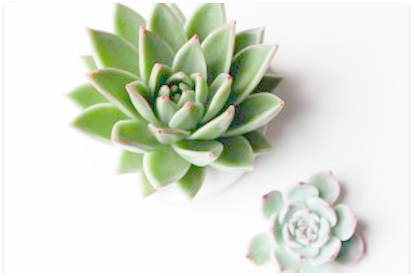 Click here to join The Peaceful Mom Community!
Get weekly encouragement & 10 Minute Organizing Tips
PLUS access to our Organizing and Printable Library including:
10 Minutes a Day Declutter Calendar — focus on one small area each day of the month
Organizing Printables – to organize your life one baby step at a time
Monthly Gifts – because who doesn't love a surprise?

You May Also Enjoy: