Learn a simple way to save on your grocery bill.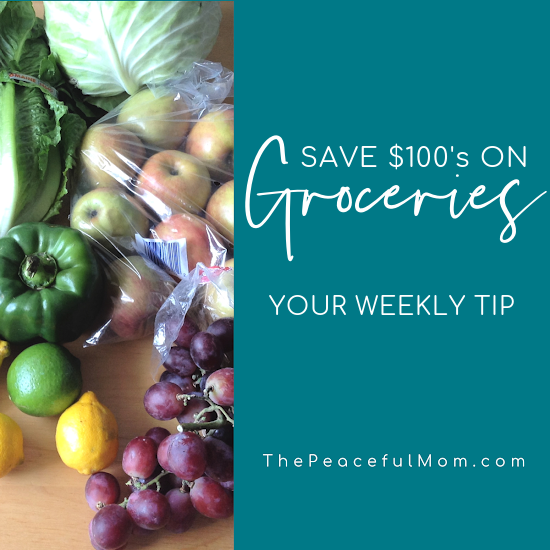 Save Money On Groceries!
Let's face it. In these challenging times, we all need to save money, and one easy place to rein in your budget is your grocery spending.
Each week I'm sharing one simple tip that you can implement to start saving on your groceries right away.
Many of the tips will be familiar, but if you take the Save Money on Groceries Challenge with us, you'll actually take the steps each week instead of just filing them in the "I should do that" file.
[To join in, just leave a comment saying that you already use the tip of the week, or that you will start this week.]
[Click here to see all the tips in this series.]
Today's Tip: Save money on groceries by creating a Fave Meals List.

We all know meal planning helps save money because we have a plan, and a plan means we don't end up ordering pizza at 5 o'clock because everyone is ravenously hungry and we're exhausted from the day.
And using a plan also means we don't overbuy food that eventually goes to waste because we're randomly selecting items from the grocery store.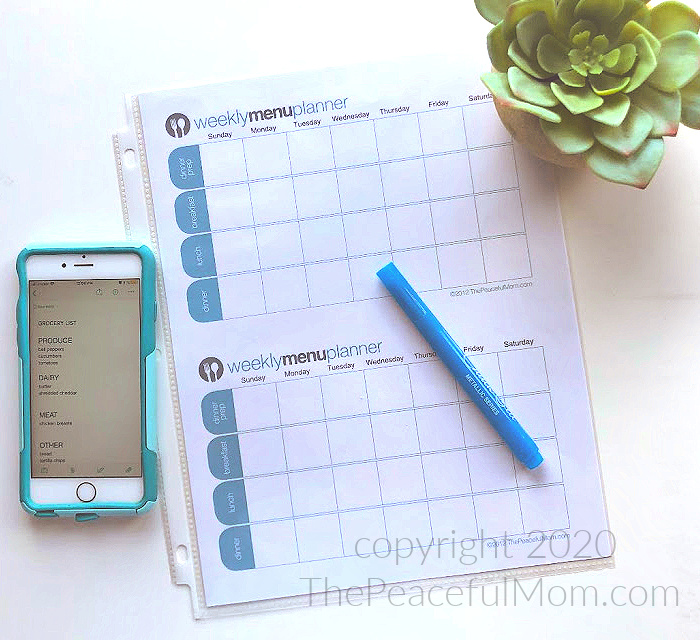 Get The Peaceful Mom Meal Editable Meal Planner HERE.
But meal planning can be a real challenge, and especially if you're trying to "re-invent the wheel" every week.
Simplify your meal planning by creating a list of 15-30 meal ideas that you can rotate throughout the month, and which you can reference when you make your weekly meal plan.
I call this our Fave Meals List.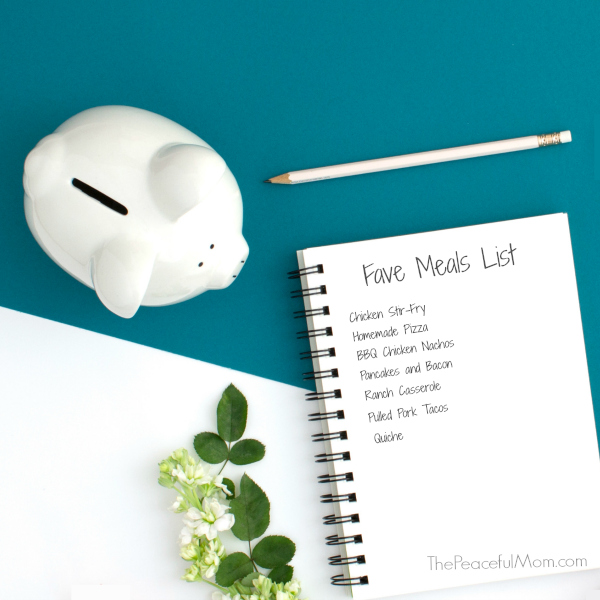 How to Create and Use Your Fave Meals List
Creating your list will take a little bit of time and effort, but it's well worth the investment — I promise!
Gather Ideas
The first step is to ask your family to share their favorite meals with you. At this point you're simply recording everyone's favorites.
Narrow Down Your List
Once you've brainstormed all the meal ideas, begin to sort through your list and highlight those that meals that are the top faves. You may want to sort your list into slow-cooker meals, skillet meals, etc.
It's important that the meals on your list fit your current lifestyle. You may enjoy lasagna, but do you really have time to create it from scratch?
(BTW, I have a Lazy Lasagna recipe HERE if you need to save time ) You could include these more time-intensive recipes on a Special Meals list which you reserve for birthdays or weekends when you have more time to spend in the kitchen.
Choose an Organizational Format
Your list should be stored in an easily accessible location. Maybe you have a meal planning binder and your list is a sheet of paper in the front of the binder. Maybe you keep a list in Evernote or a spreadsheet on your computer. Whatever you choose, make sure it works for you so you will actually use it.
Collect Recipes
Once you've selected your organization method, gather the recipes and ingredient lists you need for those meals. and store them with the list. Now when you choose to add a meal to your weekly plan, you have all the resources you need at your finger tips.
Reference Your List for Planning
When you make your meal plan for the week or the month, reference your Fave Meals List to make creating your plan a snap.
NOTE: You may also want to keep a list of Recipes to Try. If the family likes them, add them to your Fave Meals List.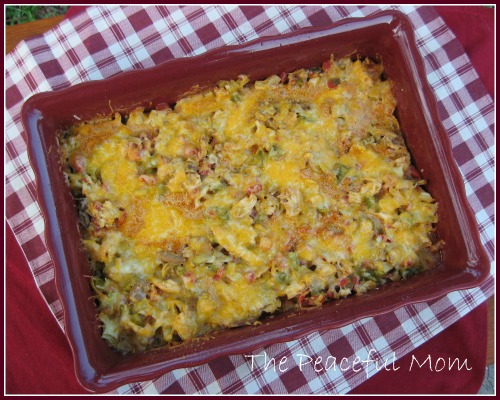 Resources
I have several resources on The Peaceful Mom to help you develop your Fave Meal List and make meal planning easier.
15 Minute Meal Tips and Recipes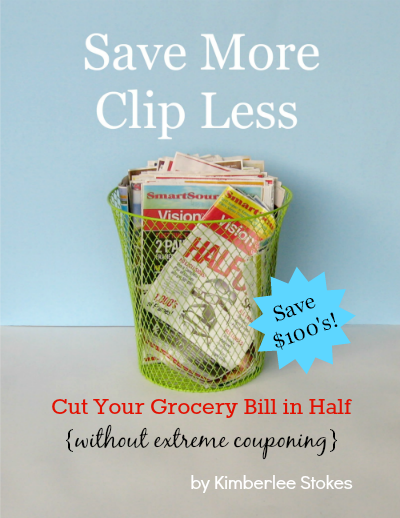 For more ideas to save money on groceries (and a more in-depth explanation of how to make a price book), check out my ebook Save More–Clip Less: Cut Your Grocery Bill in Half Without Extreme Couponing.
Click here to see what others are saying.
Join The Peaceful Mom Fam HERE to see my weekly grocery store hauls, weekly meal plans PLUS money saving secrets & organizing tips, as well as awesome monthly gifts!
Will you be creating a Fave Meals List this week? Leave a comment.
Cheering You On!

Want a simpler life?
Join our simplifying, organizing, life-changing community!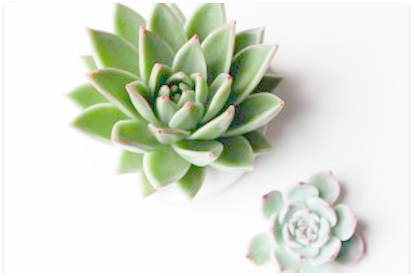 Click here to join The Peaceful Mom Community!
Get weekly encouragement & 10 Minute Organizing Tips
PLUS access to our Organizing and Printable Library including:
10 Minutes a Day Declutter Calendar — focus on one small area each day of the month
Organizing Printables – to organize your life one baby step at a time
Monthly Gifts – because who doesn't love a surprise?

You May Also Enjoy: