Save money on groceries: choose a shopping day.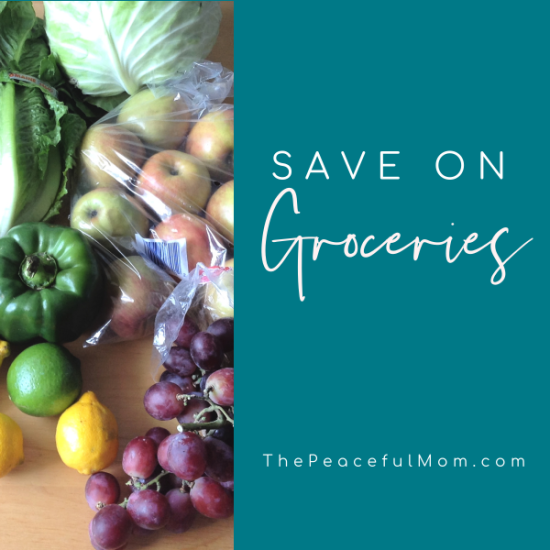 Hey there!
It's Money Saving Monday and today I'm sharing a way to save on your groceries – 'cause we all gotta eat!
Today's Tip: Choose a shopping day.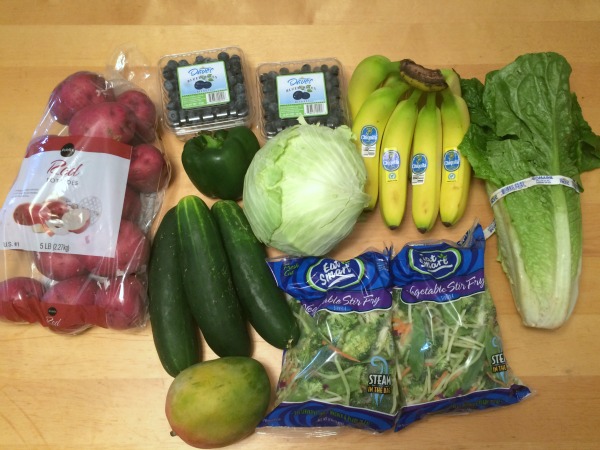 Save Money on Groceries: Choose a Shopping Day
I know most of us are ordering groceries for pick up or delivery, but whether you order your groceries online or shop in the store, this trick is awesome for cutting down your spending and keeping you organized.
Choosing one day for your shopping each week (or month if you prefer) aligns with The Peaceful Mom Organizing Principle of Creating a Weekly List, and will not only keep you organized, but will help you save money too!
How to Choose a Shopping Day
Take a look at your schedule and choose one day to designate for shopping. It could be Tuesday night after the kids are in bed, the 1st and 15th if you shop biweekly, or the 5th, if you want to shop monthly.
If you have an ever-changing schedule, you can choose one day at the beginning of each week, but I encourage you to choose a specific time and stick to it.
Why This Works
Let's face it, food is a priority and we have to do something about it.
It may seem simple, but choosing, and sticking to, one day that you can consistently dedicate to grocery shopping will save you time and mental energy because you're not constantly thinking about needing to shop.
And you'll save money because you'll reduce impulse purchases when you spend less time shopping or doing your online ordering.
You can also avoid last minute drive thru runs or Uber Eats deliveries because you don't have any food in your house — not that I have any experience with that — ahem…
So you're challenge for this week is to choose a shopping day, schedule it in your calendar and set up a notification for the day before to make your grocery list.
You can do this!
Leave a comment below if you'll be trying this tip! 🙂
Cheering You On!

Want a simpler life?
Join our simplifying, organizing, life-changing community!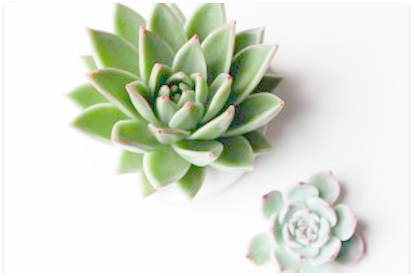 Click here to join The Peaceful Mom Community!
Get weekly encouragement & 10 Minute Organizing Tips
PLUS access to our Organizing and Printable Library including:
10 Minutes a Day Declutter Calendar — focus on one small area each day of the month
Organizing Printables – to organize your life one baby step at a time
Monthly Gifts – because who doesn't love a surprise?

You May Also Enjoy: