Try our August monthly focus to get your life back on track.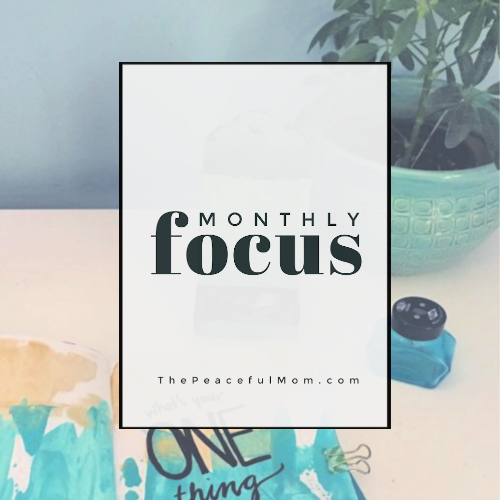 I don't know about you, but with everything going on in the world right now, I'm having some trouble staying on track with my priorities.
If you're having trouble as well, I have some good news for you! In order to help us all be more intentional and productive, I'll be sharing a Monthly Focus here on The Peaceful Mom along with resources to help you accomplish the focus goal for the month.
August Monthly Focus
This month we'll be focusing on creating and maintaining a simple morning routine.
A consistent morning routine is key to helping you start your day well and stay focused on what's most important.
I posted my extended morning routine HERE, but when things get really busy I have a scaled-back version I follow that enables me to jump start my day without taking too much time.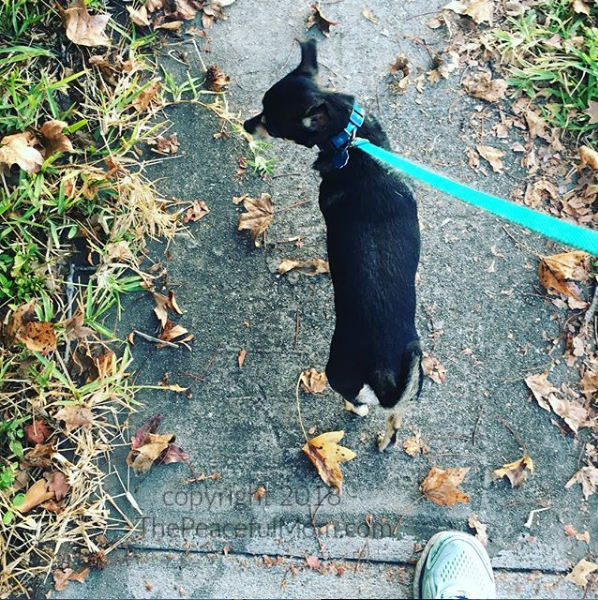 My simple morning routine includes:
Morning stretches on the floor beside my bed.
Quick Brain Dump in my journal.
Choose my Top 3 priorities for the day.
Eat protein for breakfast and read my Bible.
Walk my dog and pray.
Start a load of laundry.
Your morning routine doesn't have to be complicated, and as a matter of fact, the simpler the better. Choose 3-5 tasks for your routine and list those tasks on a sticky note that you can see to remind you.
Resources
If you'd like a little inspiration for creating your own morning routine, check out these resources: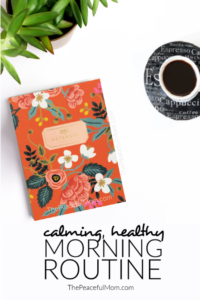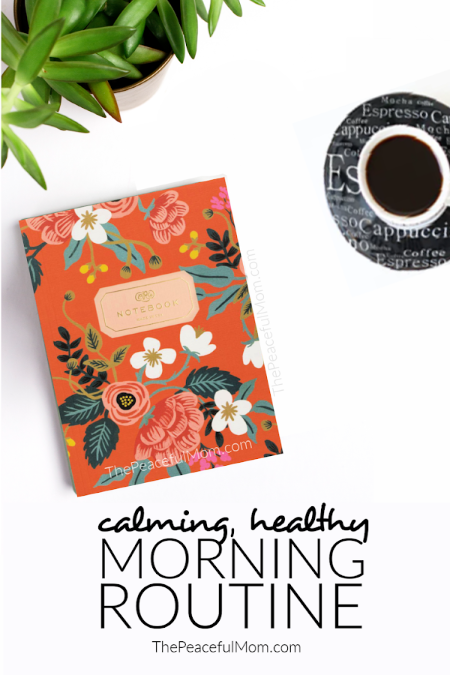 Create a Healthy Morning Routine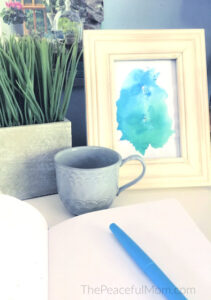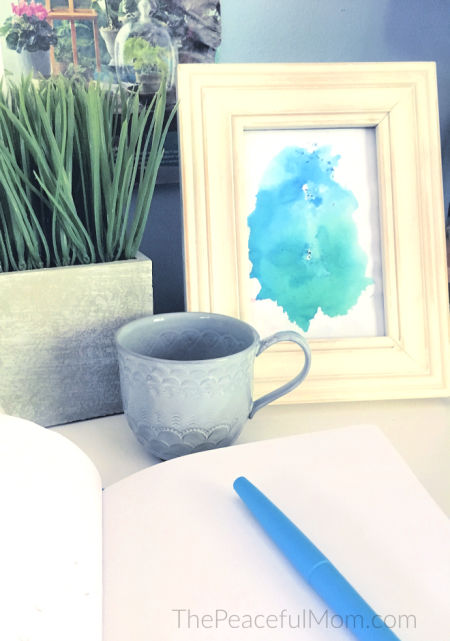 How to Create a Morning That Works Mini-Course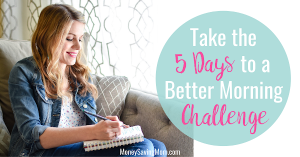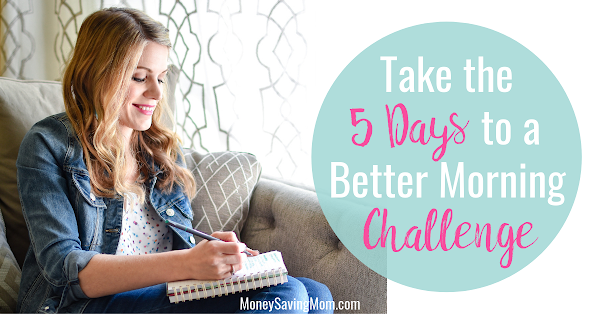 No Cost 5 Days to a Better Morning Challenge HERE.
I would love to hear your essential morning routine tasks. Leave a comment. 🙂
Cheering You On!

Want a simpler life?
Join our simplifying, organizing, life-changing community!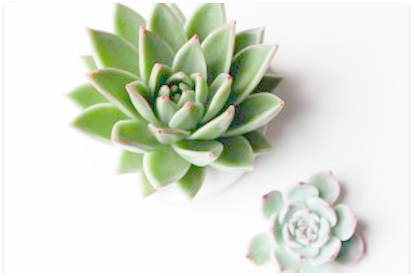 Click here to join The Peaceful Mom Community!
Get weekly encouragement & 10 Minute Organizing Tips
PLUS access to our Organizing and Printable Library including:
10 Minutes a Day Declutter Calendar — focus on one small area each day of the month
Organizing Printables – to organize your life one baby step at a time
Monthly Gifts – because who doesn't love a surprise?

You May Also Enjoy: