Join us for the 30 Day Dejunkify Challenge (and see what I dejunked this week).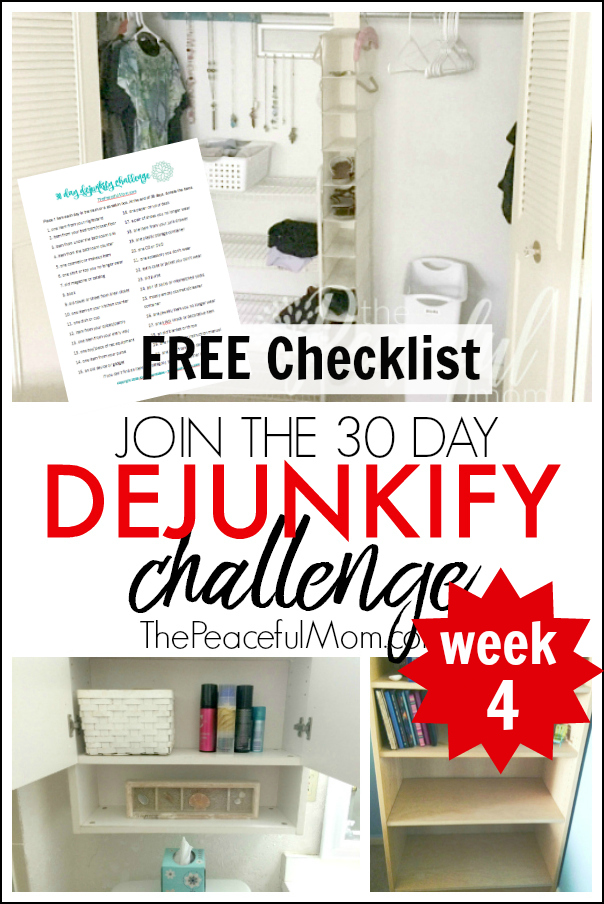 Hey Friend!
This month we're spending 30 seconds for 30 days in 30 areas of our home to remove the junk. The 30 Day Dejunkify Challenge is helping us to develop the habit of looking for items we can discard on a daily basis — because a little bit of progress every day adds up to a lot over time.
Sign up HERE to grab your 30 Day Dejunkify checklist!
This week in addition to the items on the 30 Day Dejunkify list, I spent time on my extensive collection of instruction booklets/owner's manuals.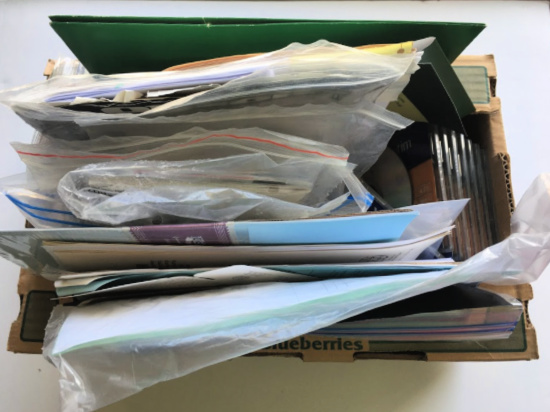 BEFORE
So this was the situation.
Have I looked through this box of manuals in the last three plus years? No.
Do we even own some of the items I have saved manuals for? No.
Was it time to sort through this mess? YES!
(By the way, yes, there is another cardboard box being used as a storage container. As I stated previously, I believe in using what you have rather than waiting to organize until you have the perfect container. But judge me if you must.)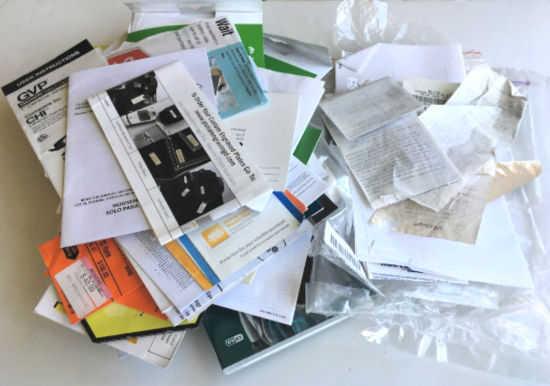 Trash Pile
This is the pile of discards which went straight to the recycle bin and out of my life.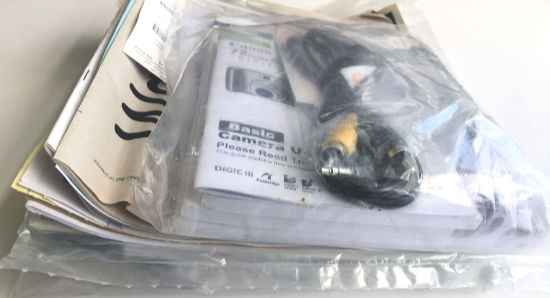 And this is the much slimmer stack of manuals for items that we actually currently own.
The entire process took about 15 minutes and was well worth the effort.
I would love to hear how the 30 Day Dejunkify Challenge went for you and if you were able to get rid of some of the junk/clutter in your home, so leave a comment below. 🙂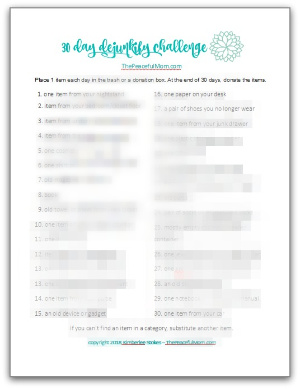 Join The Peaceful Mom Community and grab your 30 Day Dejunkify Challenge Checklist HERE.
I'm cheering for you!

Share the 30 Day De-Junkify Challenge with your friends!
Want a simpler life?
Join our simplifying, organizing, life-changing community!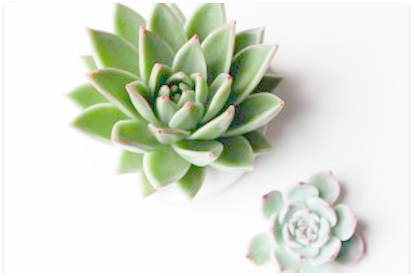 Click here to join The Peaceful Mom Community!
Get weekly encouragement & 10 Minute Organizing Tips
PLUS access to our Organizing and Printable Library including:
10 Minutes a Day Declutter Calendar — focus on one small area each day of the month
Organizing Printables – to organize your life one baby step at a time
Monthly Gifts – because who doesn't love a surprise?