Join us for the 30 Day Dejunkify Challenge (and see what I dejunked this week).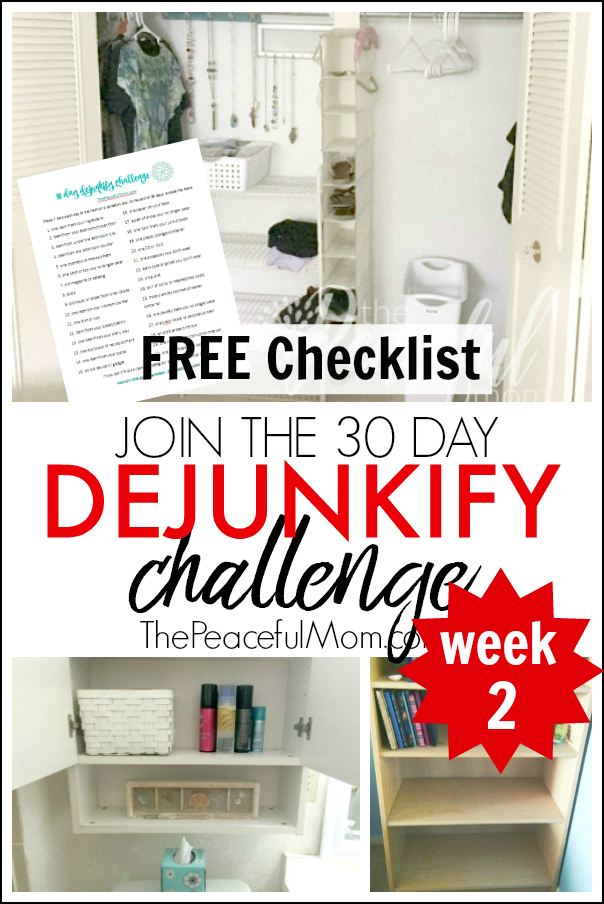 Hey Friend!
This month we're spending 30 seconds for 30 days in 30 areas of our home to remove the junk. The 30 Day Dejunkify Challenge is helping us to develop the habit of looking for items we can discard on a daily basis — because a little every day adds up to a lot over time.
Sign up HERE to enter to win the 30 Day Dejunkify Giveaway and grab your 30 Day Dejunkify checklist!
This week I didn't have many items from the list to declutter so I decided to focus on a trouble spot in our home — the hall linen closet.
Linen Closet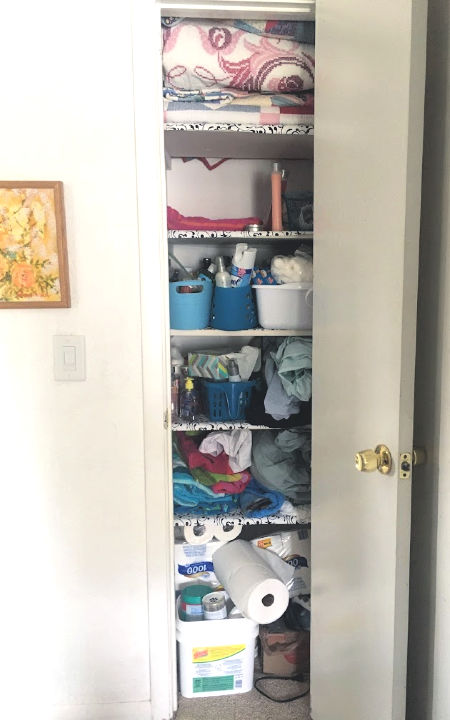 BEFORE
Okay, so this was the current situation in the closet – jumbled and chaotic. I haven't done anything other than add clean towels and sheets for over a year.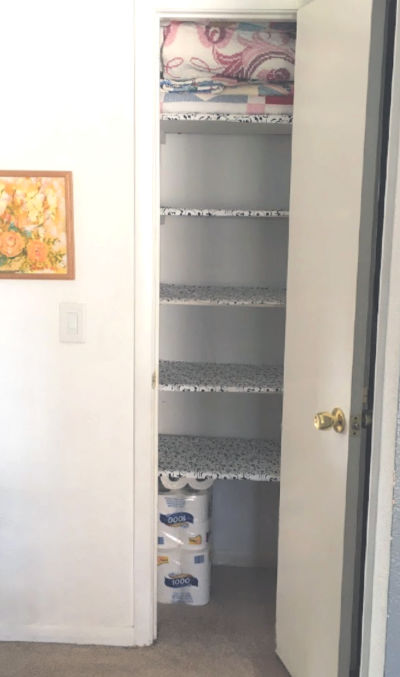 STEP ONE: EMPTY THE CLOSET
Normally during the 30 Day Dejunkify I focus on removing single items from multiple areas to reinforce the habit of looking for items to declutter on a regular basis.
But for this project I felt that I needed to remove everything from the closet to start fresh.
I left the the toilet paper at the bottom of the closet and the quilts at the top because I knew those items would just be going right back where they were, but I removed all of the bins, towels, sheets, etc. and placed them on my sofa so I could organize everything.
And then I had to take care of something for my daughter.
And then I had a business call.
And then I worked on an issue with my website.
And then I got distracted and did about twenty other tasks.
And then at 6 p.m. my husband arrived home and asked why our house had exploded all over the sofa. (Sorry, no photographic evidence.)
And this is why I prefer to focus on very small projects that I can do in 10 minutes or less.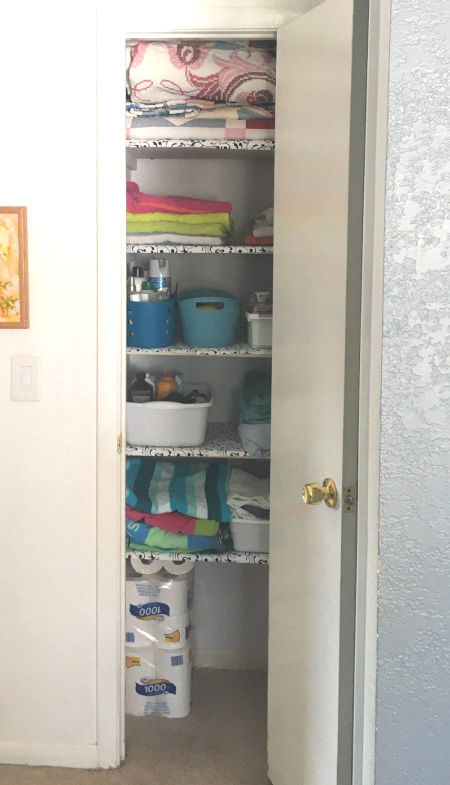 AFTER
The following day (yes, the next day — because by the time I cooked dinner and cleaned the kitchen I was mentally and physically through for the day. Exhibit A of why I need short projects.)
Anyway, the next day I went through all of the bins to:
discard anything we were no longer using (unopened shampoo we're donating to a homeless shelter and some extra sheet sets, for example);
group like items together;
replace the bins and linens in the closet.
It took me about 20 minutes and I'm pretty happy with the results.
Here's a side-by-side comparison: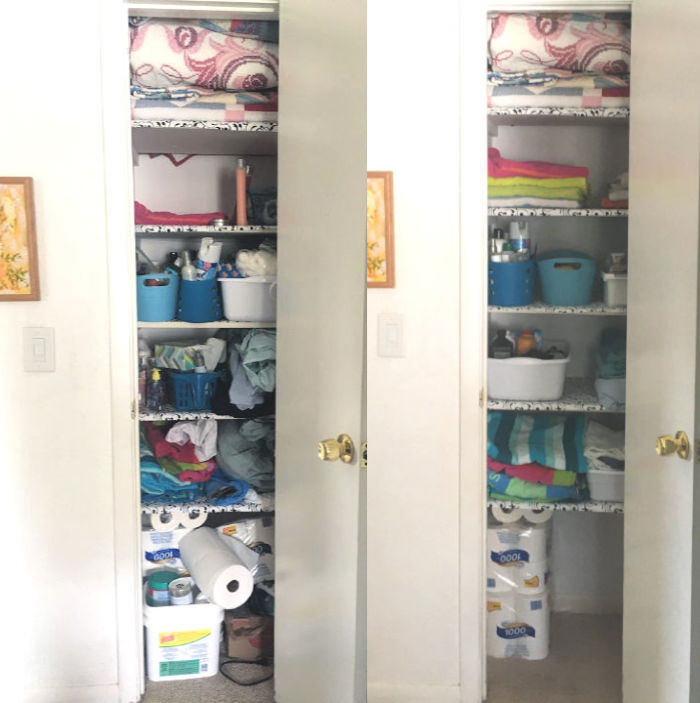 Sure, it would look better if I had cute matching baskets, but as I mentioned previously I would rather organize with what I have or what I can easily afford (these were all $1 each from the dollar store) rather than waiting to organize when everything is perfect.
So there's my progress for this week.
I would love to hear how the 30 Day Dejunkify Challenge is going for you, so leave a comment below. 🙂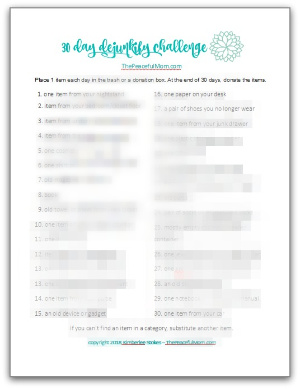 Sign up for the Giveaway and grab your 30 Day Dejunkify Challenge Checklist HERE.
We can do this!

Share the 30 Day De-Junkify Challenge with your friends!
Want a simpler life?
Join our simplifying, organizing, life-changing community!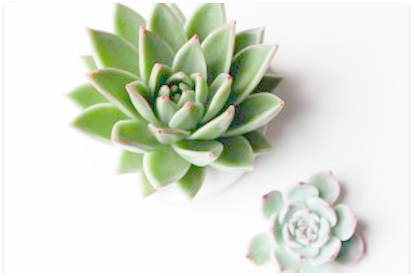 Click here to join The Peaceful Mom Community!
Get weekly encouragement & 10 Minute Organizing Tips
PLUS access to our Organizing and Printable Library including:
10 Minutes a Day Declutter Calendar — focus on one small area each day of the month
Organizing Printables – to organize your life one baby step at a time
Monthly Gifts – because who doesn't love a surprise?