Join us for the 30 Day Dejunkify Challenge & get your no-cost dejunkifying checklist!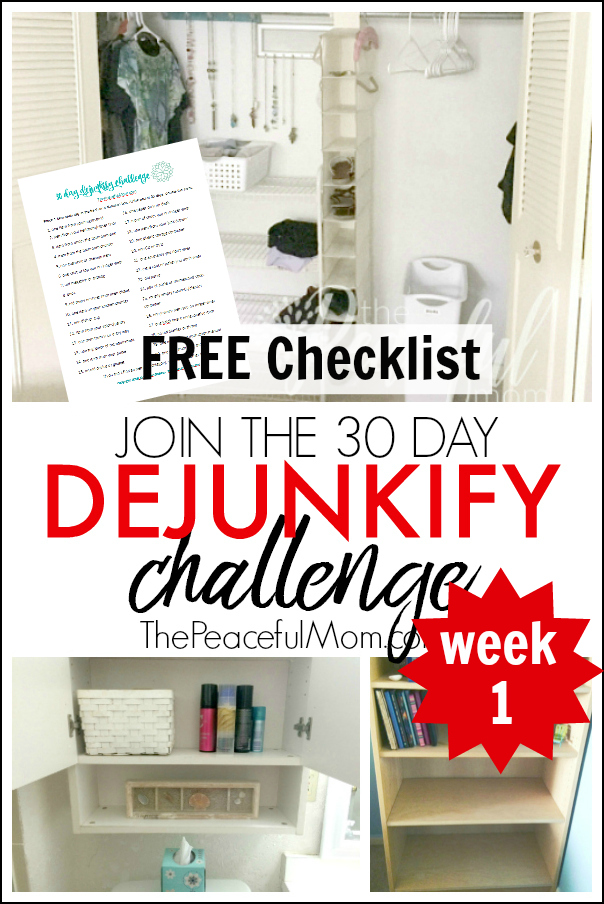 When so much in our world right now is out of our control, it feels good to be intentional with what we can control.
This month we're spending 30 seconds for 30 days in 30 areas of our home to remove the junk. The 30 Day Dejunkify Challenge is helping us to develop the habit of looking for items we can discard on a daily basis — because a little every day adds up to a lot over time.
Sign up HERE to enter to win the 30 Day Dejunkify Giveaway and grab your 30 Day Dejunkify checklist!
Take a peek at some of what I've dejunked this past week.
Nightstand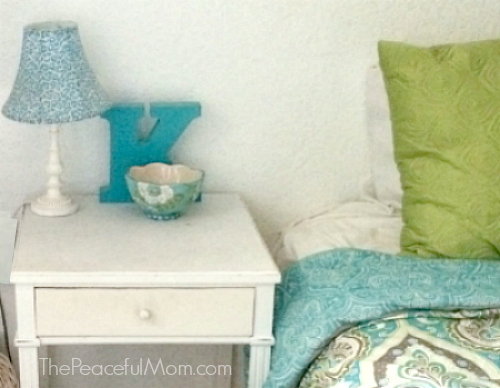 I do a pretty good job of keeping the top of my nightstand clear because it really bugs me to see it cluttered up.
But inside the drawer is a different matter entirely.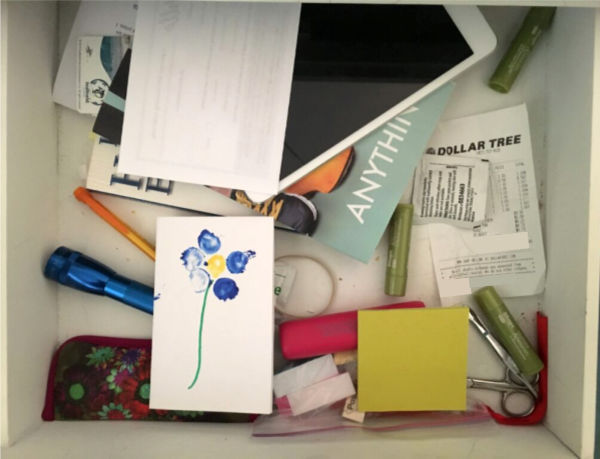 BEFORE
This is honestly not as bad as it has been, but there was clearly room for improvement. (Why is there a receipt in here?)
And yes, I may have an obsession with a particular brand of lip balm.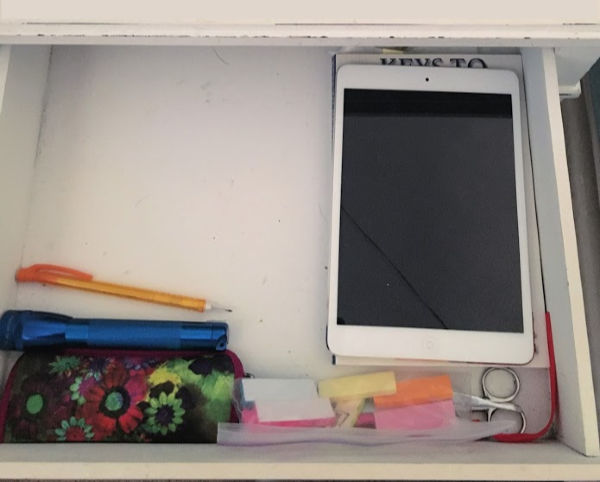 AFTER
I quickly threw away the trash, straightened everything up and put away the items that belong elsewhere like my portable phone charger. And this is what it looks like after — MUCH better!
Master Bedroom Closet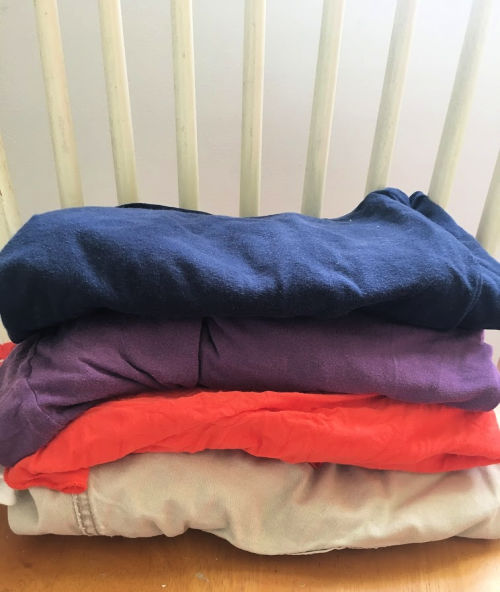 I spent a few minutes going through my clothing and decluttered these four items from my closet. It's may not look like much but it's four less items to look at that I'm not wearing.
Master Bathroom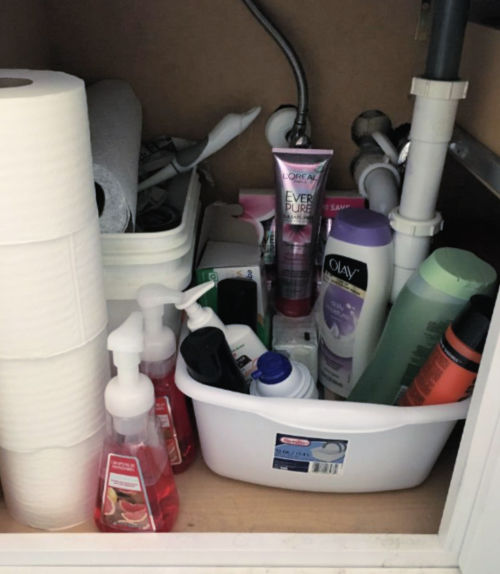 This under sink area is a little jumbled and, yes, I could have prettier storage.
But I believe in organizing now with what I have rather than waiting for the perfect solution. And speaking of prettier storage, I could at least remove the sticker from the dishpan, but honestly it's just not a priority right now.
There wasn't anything to declutter here because all of the products are new and unopened except for the one soap dispenser in the front.
Makeup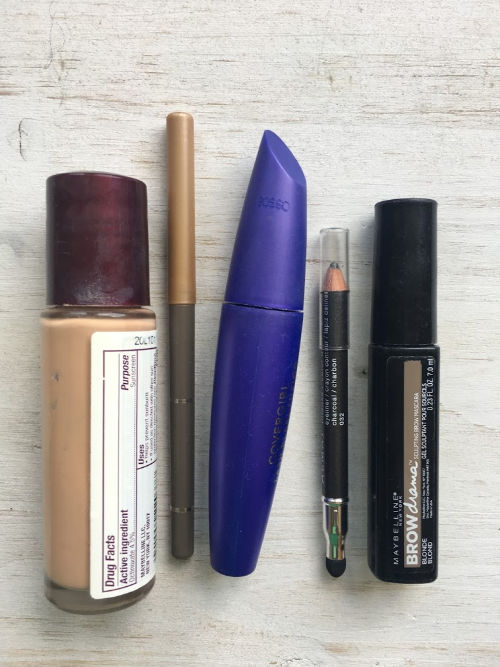 I also went through my makeup and discarded old products.
Products like foundation, primer, blush, and eye shadow should be good for up to two years. Lipstick should be discarded after a year, and eye makeup like mascara and eyeliner should be replaced every three months.
I'm not always great about getting rid of my old lipstick, but I'm more careful with eye products because I really value my eye sight!
Books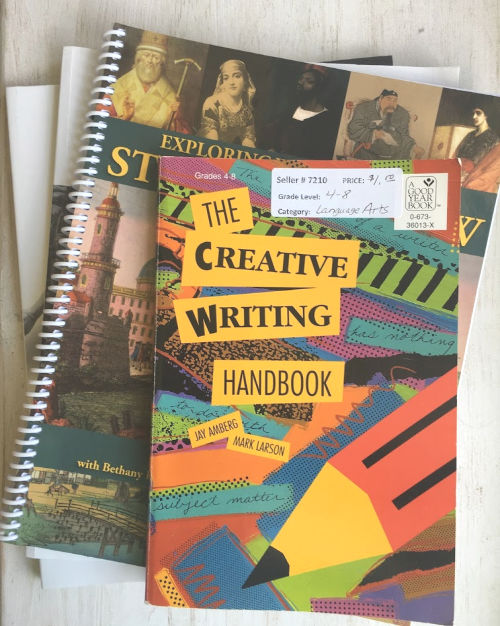 I've done a lot of work in the last couple of years to pare down our books so there wasn't much to declutter there except for these homeschool books.
So there's a peek into part of my progress.
Removing a few items each day may seem insignificant, but we're making progress and developing the habit of looking for items to discard every day which will keep our spaces decluttered. Progress, not perfection!
I would love to hear how the 30 Day Dejunkify Challenge is going for you, so leave a comment below. 🙂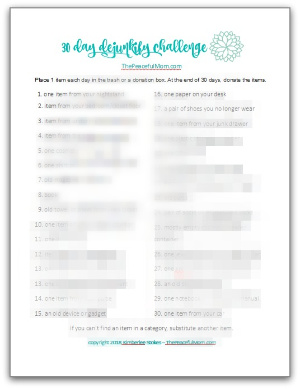 Sign up for the Giveaway and grab your 30 Day Dejunkify Challenge Checklist HERE.
We can do this!

Share the 30 Day De-Junkify Challenge with your friends!
Want a simpler life?
Join our simplifying, organizing, life-changing community!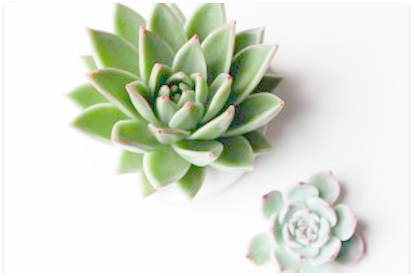 Click here to join The Peaceful Mom Community!
Get weekly encouragement & 10 Minute Organizing Tips
PLUS access to our Organizing and Printable Library including:
10 Minutes a Day Declutter Calendar — focus on one small area each day of the month
Organizing Printables – to organize your life one baby step at a time
Monthly Gifts – because who doesn't love a surprise?