You'll love these 7 simple snack ideas for hungry kids!
Most of us are spending all of our time at home these days and if you're like us, you're eating more often because of it.
These seven simple snack ideas will help you to keep those hungry kids happy (and you'll like some of them too!).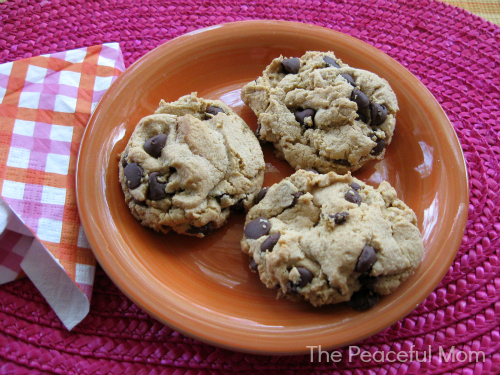 Make these simple Flourless Peanut Butter Cookies for a healthier sweet treat.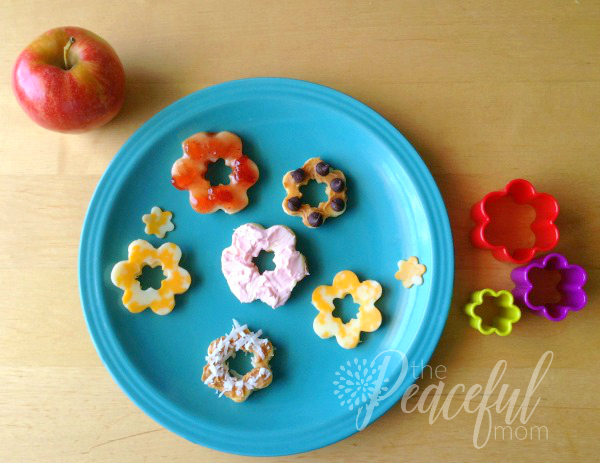 Make these fun Apple Flowers by cutting an apple into thin slices and letting your kids cut shapes using cookie cutters. You can spread the slices with peanut butter and top with coconut and raisins, or let your kids dip them in yogurt.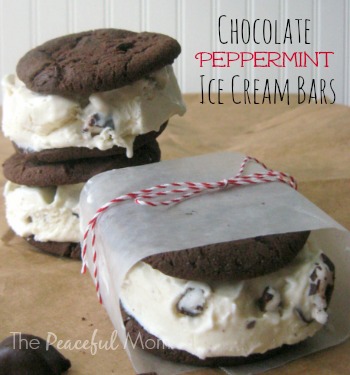 These Chocolate Peppermint Ice Cream Bars are one of our fave cold treats!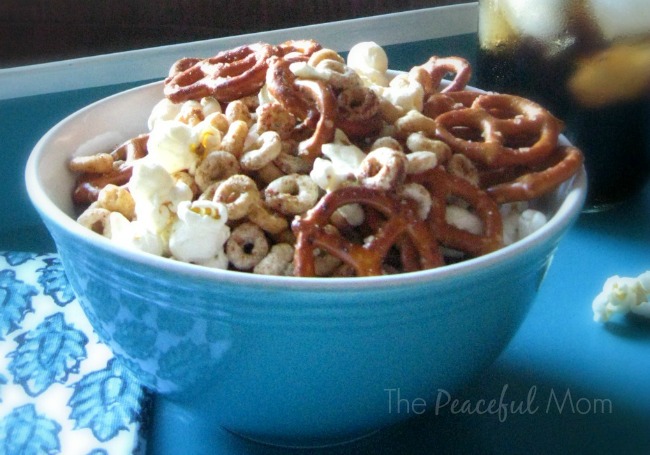 The White Cheddar Chipotle Snack Mix is a savory snack that's perfect for movie night or an afternoon snack.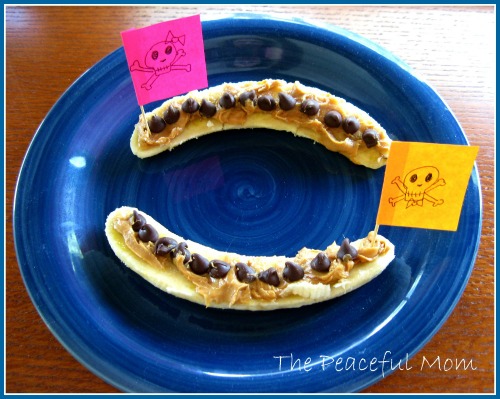 If you have pirate lovers in your house make some Pirate "Boats" with bananas sliced lengthwise. Spread nut butter on each slice and allow your kids to add raisin or chocolate chip "pirates". For extra fun let your kids make flags from sticky notes and toothpicks as pictured above (or tape the paper flags to sections of a plastic straw).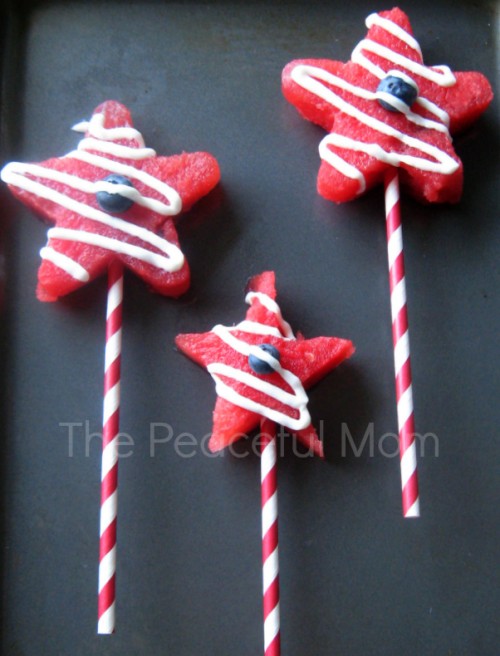 These Watermelon Freezer Pops are a refreshing treat on a hot day. Just be sure to flash freeze them, because fully frozen watermelon is too difficult to eat!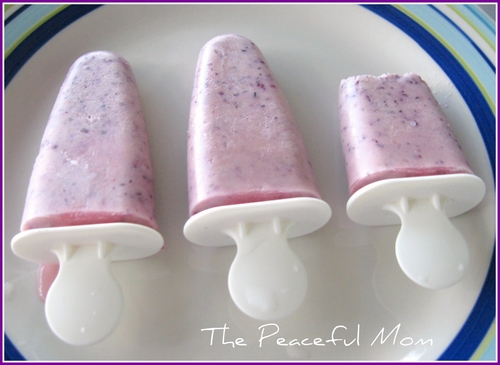 For another healthy frozen treat try these Blueberry Yogurt Pops
I would love to hear your snack ideas so please leave a link or a comment below.
We're in this together!

Want a simpler life?
Join our simplifying, organizing, life-changing community!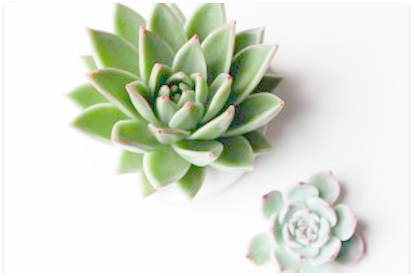 Click here to join The Peaceful Mom Community!
Get weekly encouragement & 10 Minute Organizing Tips
PLUS access to our Organizing and Printable Library including:
10 Minutes a Day Declutter Calendar — focus on one small area each day of the month
Organizing Printables – to organize your life one baby step at a time
Monthly Gifts – because who doesn't love a surprise?