Learn how to stay emotionally healthy during quarantine with these 8 genius tips.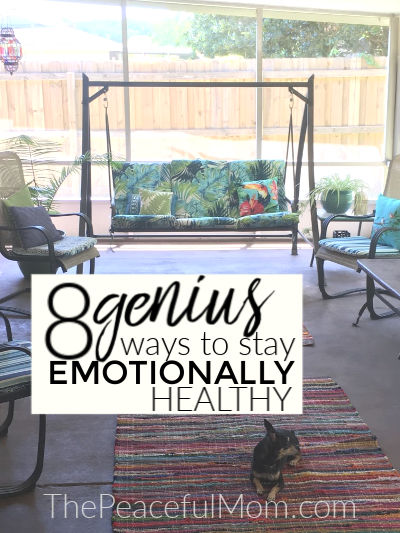 This was a rough week at our house.
A couple of my family members are front-line workers in grocery stores — and it's crazy out there!
Customers are cranky because they can't find what they need, they're frustrated that prices have increased and scared that items are being limited.
And they're taking it out on the cashiers and stock people at their local stores.
Talking with my family helped me realize just how important it is to keep ourselves mentally and emotionally well right now, so I researched some ideas for us all.
How to Stay Emotionally Healthy in Quarantine
Acknowledge where we are.
We are essentially in a war scenario. I think at the beginning we were in shock, then we tried our best to make our circumstances work.
Now we're just mentally drained and exhausted.
Admitting that life is extremely difficult right now, and adjusting your expectations will go a long way in helping you to cope with the circumstances. If you're in denial or trying to pretend that the world is the same, it's going to be more difficult for you.
Dealing with the actual reality of what's going on will help to keep you mentally strong so you can cope well.
Lower your expectations.
Because life is very challenging right now, it's super important to lower your expectations of yourself. Some days, maybe many days, are just going to be a wash when you don't get anything "productive" accomplished.
That's perfectly okay.
Take the time you need to rest, veg out, and just do something relaxing and fun. Go easy on yourself and give yourself LOTS of grace.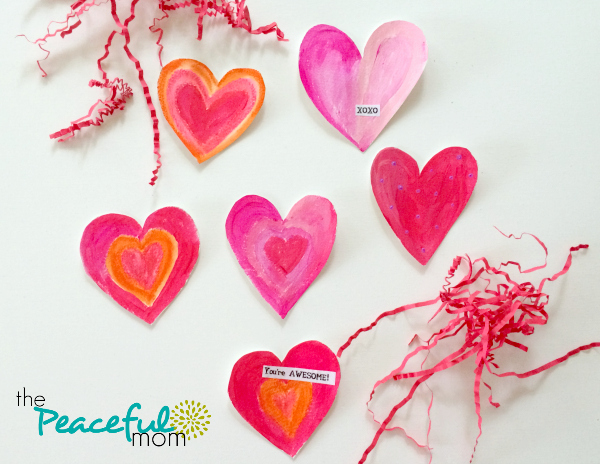 Stay connected.
For many of us "social distancing" has become social isolation, and it's hurting us. Isolation has serious negative health consequences for you including anxiety, depression, weight gain, and heart issues — and it even decreases your immune function! That's the last thing we need right now.
In addition to Face-Timing and Zoom calls, I encourage you to find ways for real human interaction.
Of course, you need to take into consideration your local restrictions and whether or not you are a high-risk individual, but if you're not, you CAN safely get together with others.
Here's what I'm doing:
Walk with a friend in your neighborhood or a park that's open in your area.
Invite a friend over to your house and sit outside six feet apart to talk.
Coordinate a grocery shopping trip with a friend and talk in the parking lot.
Order take-out and sit together in your backyard six feet apart to eat.
Talk to your neighbor from the end of their driveway.
Gather your neighbors in a circle in your cul-du-sac for a sing along (okay, I'm not actually doing that one)
Find creative ways to have some real human interaction — you NEED it!
Limit your time on social media.
In trying to stay connected you may be spending more time on "social" media.
I encourage you NOT to.
Our interactions there are not real social connection, and you may have noticed that you feel even more anxious after spending time on Facebook or Instagram. If you do, it's probably time to avoid your phone except for a couple of specific times each day. Definitely don't start your day by scrolling on your phone.
Take care of real-life self care and family first and you will find yourself much more emotionally and mentally well.
Avoid the news.
In addition to limiting social media, I strongly encourage you to limit your exposure to news stories, especially main-stream news media because they focus on sensationalism to grab your attention. The top stories are those that are the scariest and most dramatic — which is not helping your mental and emotional state, believe me.
If you want to stay up-to-date, I encourage you to avoid watching the news on television and to read select news stories online instead. Reading has much less of an emotional impact that video.
Try to maintain a routine.
I know it's a crazy time, but looking at an endless row of days with no structure can negatively affect your mental and emotional state. Try to create a simple routine that you follow every day — not a schedule, but a list of activities/tasks you do in the same basic order every day.
And be sure to include connecting spiritually with God through prayer and reading the Bible, which will help your mental and emotional state tremendously.
See How to Create a Healthy Morning Routine You Can Stick To HERE.
Move.
Try to do something active every day whether it's a short walk, an exercise video or a crazy dance party in your living room. Daily movement is essential to your emotional, mental and physical health — and is a key to help you manage your stress levels and anxiety.
Plus, who doesn't feel better after a dance party?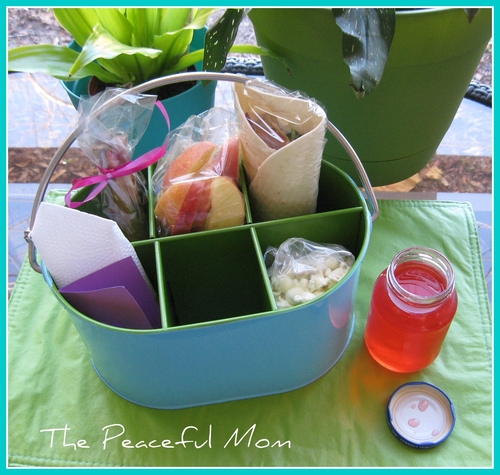 Include some fun.
Above all else, we need to avoid losing hope. It's so important to create mini-events that we can look forward to. Maybe it's ordering special take-out food once a week, dressing silly and decorating the house to celebrate a made-up holiday, or baking cupcakes just because.
We all need whimsy, fun and surprise in our lives, so work hard to include it.
See some creative theme night dinner ideas HERE.
These days are challenging to be sure, but we can take some small actions to help ourselves stay well emotionally and mentally.
And remember, I'm in this with you!
I would love to hear what's helping you cope well so please leave a comment. 🙂
I'm on your team!

Want a simpler life?
Join our simplifying, organizing, life-changing community!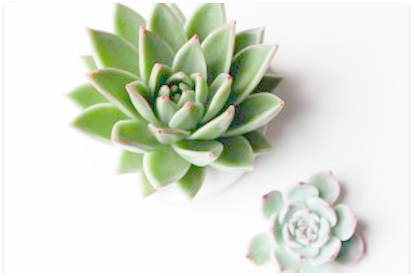 Click here to join The Peaceful Mom Community!
Get weekly encouragement & 10 Minute Organizing Tips
PLUS access to our Organizing and Printable Library including:
10 Minutes a Day Declutter Calendar — focus on one small area each day of the month
Organizing Printables – to organize your life one baby step at a time
Monthly Gifts – because who doesn't love a surprise?