Learn 3 ways we saved money this week.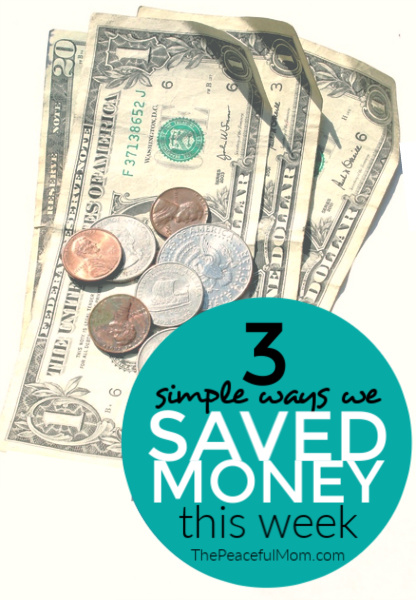 There's no denying that most of us have to seriously slash our spending in these uncertain times. I just wanted to share 3 simple ways we saved money this week that you can try too.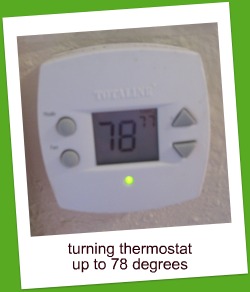 Turn Up the Thermostat
It's starting to get very warm here in Florida so we had to turn on the air conditioning, BUT we're keeping the thermostat at 78 degrees to save on the power bill.
To compensate we use ceiling fans and stationary fans — and drink LOTS of cold water!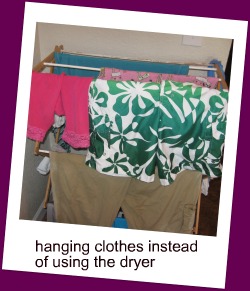 Hang Laundry to Dry
Other than your air conditioning, the clothes dryer costs the most to use. We cut our power bill significantly by hanging our clothes to dry.
See other ways I save money on utilities HERE.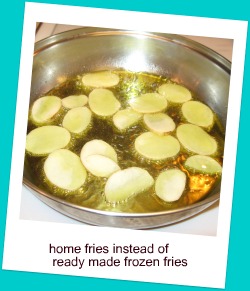 Make Cheap Meals
While we're stuck at home it's easy to spend most of our time eating, which means a much higher grocery bill. We're eating much cheaper meals to save.
Read why eating cheaply once a week is a good idea HERE.
See 10 Cheap and Easy Meals HERE.
I would love to hear how you're saving money right now so leave a comment. 🙂
I'm on your team!

P.S. – You may also want to check out How to Budget in a Financial Crisis.
Want a simpler life?
Join our simplifying, organizing, life-changing community!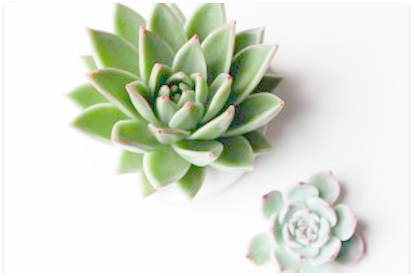 Click here to join The Peaceful Mom Community!
Get weekly encouragement & 10 Minute Organizing Tips
PLUS access to our Organizing and Printable Library including:
10 Minutes a Day Declutter Calendar — focus on one small area each day of the month
Organizing Printables – to organize your life one baby step at a time
Monthly Gifts – because who doesn't love a surprise?