Learn 3 simple ways to handle fear in the midst of a crisis.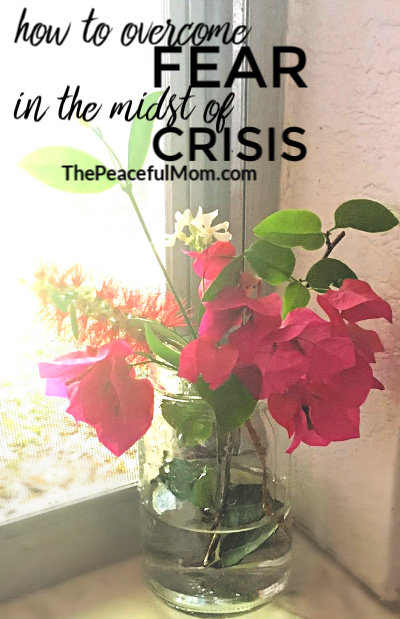 Hey Friend!
How are you?
I know we're all coping with stress and anxiety from everything going on in our world today, and I wanted to give you a bit of encouragement because I believe that fear may just be our greatest battle right now.
We can all feel it — whether it's fear of the economic uncertainty, fear of becoming sick or fear of losing loved ones.
And that fear can paralyze us. (I may or may not have spent several hours in my bed today stuffing my face with oatmeal cookies.)

A few weeks ago in our weekly Bible study (when we could still meet in person), we talked about the story of David and Goliath — and it struck me that this incredible fear and this virus are a Goliath for us today, but we can say just as David did, the battle is the Lord's.
3 Ways to Handle Fear
Fear doesn't have to rule our lives even though we're living through some very scary times right now. Here are the tools I use to overcome my fear and anxiety.
Handle Fear by Knowing God's Character
No matter what happens in your life, God your Heavenly Father is with you through it all, and He is for you. He wants to reveal His personal intimate love to you and to help you through His Holy Spirit to cope with whatever difficulties you may experience.
I love the way the Message version says it in Matthew 6:25-34*
25-26 "If you decide for God, living a life of God-worship, it follows that you don't fuss about what's on the table at mealtimes or whether the clothes in your closet are in fashion. There is far more to your life than the food you put in your stomach, more to your outer appearance than the clothes you hang on your body. Look at the birds, free and unfettered, not tied down to a job description, careless in the care of God. And you count far more to him than birds.

27-29 "Has anyone by fussing in front of the mirror ever gotten taller by so much as an inch? All this time and money wasted on fashion—do you think it makes that much difference? Instead of looking at the fashions, walk out into the fields and look at the wildflowers. They never primp or shop, but have you ever seen color and design quite like it? The ten best-dressed men and women in the country look shabby alongside them.

30-33 "If God gives such attention to the appearance of wildflowers—most of which are never even seen—don't you think he'll attend to you, take pride in you, do his best for you? What I'm trying to do here is to get you to relax, to not be so preoccupied with getting, so you can respond to God's giving. People who don't know God and the way he works fuss over these things, but you know both God and how he works. Steep your life in God-reality, God-initiative, God-provisions. Don't worry about missing out. You'll find all your everyday human concerns will be met.

34 "Give your entire attention to what God is doing right now, and don't get worked up about what may or may not happen tomorrow. God will help you deal with whatever hard things come up when the time comes.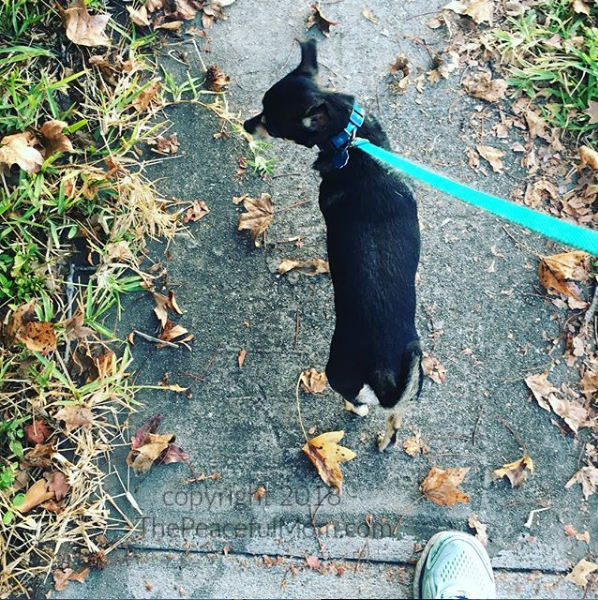 Handle Fear by Spending Time With God
Now is the time to be seeking the Lord like never before. I like to pray every morning while I walk my dog, and turn my thoughts to God throughout the day.
I know that many of us are busier because we're managing work from home while trying to help our kids manage online classes for the first time, but it's imperative that we carve out time every day to simply sit and listen to what God wants to say to us.
Jeremiah 29:11-13 says:
11 For I know the plans I have for you," declares the Lord, "plans to prosper you and not to harm you, plans to give you hope and a future. 12 Then you will call on me and come and pray to me, and I will listen to you. 13 You will seek me and find me when you seek me with all your heart.
God wants to speak to you and He wants to hear what's on your heart. So make the time and space to quiet your spirit and soul before Him and listen to that innermost voice – the one that fills you with peace, not panic.
If you'd like some help with learning to listen to God, check out my video 3 Ways to Hear God's Voice Better HERE.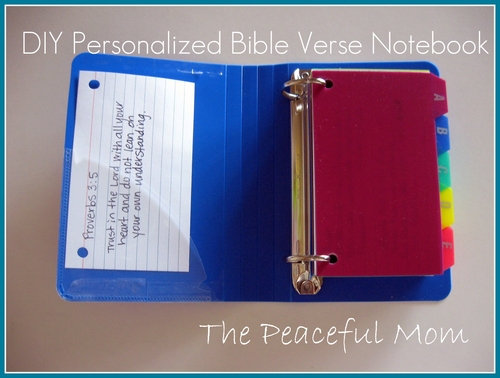 Handle Fear by Meditating on the Word
One of the best ways to calm your fears and hear God's voice is to spend time reading the Bible, but it's also super helpful to select verses that speak to you and then meditate on them throughout the day.
Here are a few of my favorite verses to meditate on when I'm feeling anxious:
"And you have not been given a spirit of fear, but of love and power and a sound mind. 2 Tim 1:7

"Perfect love casts out fear because fear has to do with punishment. The one who fears has not been made perfect in God's love." I John 4:18

"I pray that out of his glorious riches he may strengthen you with power through his Spirit in your inner being, so that Christ may dwell in your hearts through faith. And I pray that you, being rooted and established in love, may have power, together with all the Lord's holy people, to grasp how wide and long and high and deep is the love of Christ, and to know this love that surpasses knowledge—that you may be filled to the measure of all the fullness of God.

Now to him who is able to do immeasurably more than all we ask or imagine, according to his power that is at work within us, 21 to him be glory in the church and in Christ Jesus throughout all generations, for ever and ever! Amen." Ephesians 3:16-21
You can write verses on index cards or sticky notes and place them around your home, make a phone wall paper from a verse you want to memorize, or create a DIY Personalized Bible Notebook like the one pictured above. Making the Word more visible will enable you to think about it more.
Life may be challenging right now, but remember that God is WITH you and He is FOR you. The enemy is the one bringing fear, not God. God gives you love and power to overcome the enemy and a sound mind resting in His peace.
Wherever you are I'm praying God's peace to fill you and His Presence to comfort you. I'm praying that you will have more and more of a revelation of God's incredible, personal love for you, and that you will experience great faith during this time, rather than fear.
"Jesus, thank You that You will never leave us or forsake us. You love us so much. I pray that my friend will be filled with Your peace, experience Your Presence like never before and will revel in Your deep personal love for her."
Go forward today and remember that the battle is the Lord's.
I would love to hear how you're doing so please leave a comment. 🙂
We're in this together!

Want a simpler life?
Join our simplifying, organizing, life-changing community!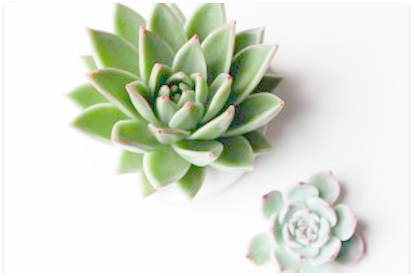 Click here to join The Peaceful Mom Community!
Get weekly encouragement & 10 Minute Organizing Tips
PLUS access to our Organizing and Printable Library including:
10 Minutes a Day Declutter Calendar — focus on one small area each day of the month
Organizing Printables – to organize your life one baby step at a time
Monthly Gifts – because who doesn't love a surprise?

*The Message (MSG) Copyright © 1993, 2002, 2018 by Eugene H. Peterson