See my $60 grocery budget meal plan for this week.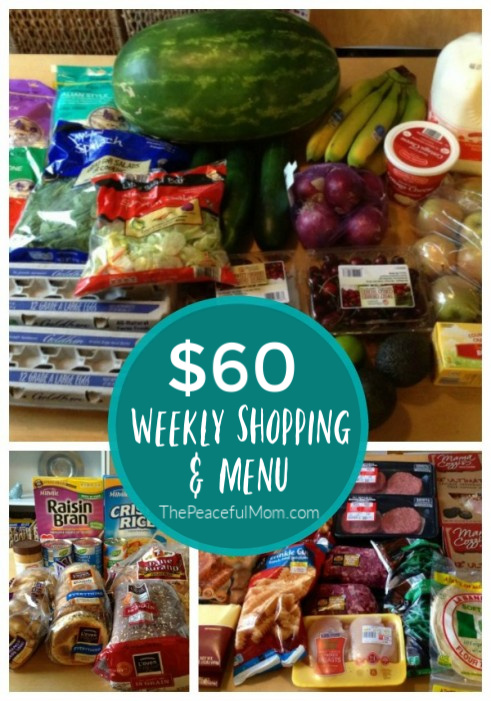 $60 Grocery Budget Meal Plan
Sorry I've missed posting the last two weeks. I've been sick and barely keeping up with life.
We are currently trying to save money on regular expenses so we can pay off some unexpected medical bills, so our weekly budget is $60 to feed three adults. (My oldest three children have moved out on their own.)
BUT, because I haven't felt well I've shopped without a list and that caused me to be over budget.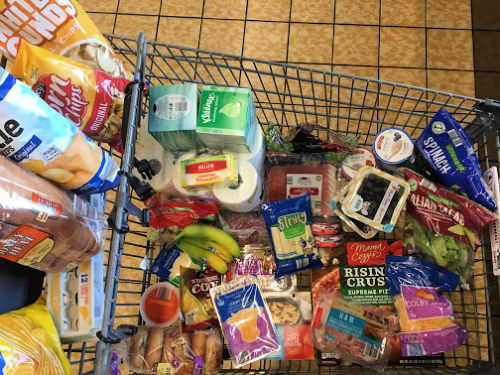 Here's what I purchased this week.
I also purchased some non-food items which are budgeted separately, but my grocery total for this week is $76.97.
Weekly Total: $76.97
October Monthly Total: $235.07
$60 Grocery Budget Weekly Menu
This is no fancy meal plan, but what we're actually eating this week on our $60 grocery budget.
*Items marked with an asterisk were purchased in previous weeks and are in the pantry, fridge or freezer. Click colored links to go to recipes.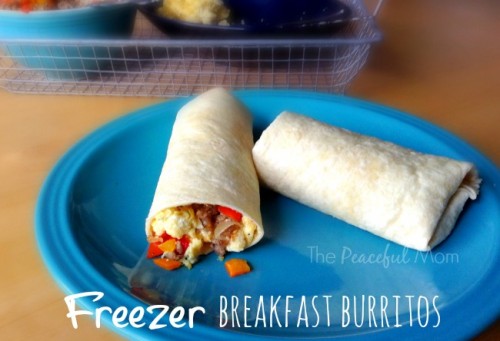 BREAKFAST
Freezer Breakfast Burritos with Sausage and Egg
Cottage cheese, fresh blueberries
Homemade Freezer Waffles with DIY Waffle Syrup x2
Greek yogurt, banana, peanut butter toast x2
Fried Eggs with Spinach, Black Bean and Corn Salsa
LUNCH
Banana Berry Smoothie, popcorn*
Ham sandwich, potato chips
Nachos with avocado slices
Leftovers from dinner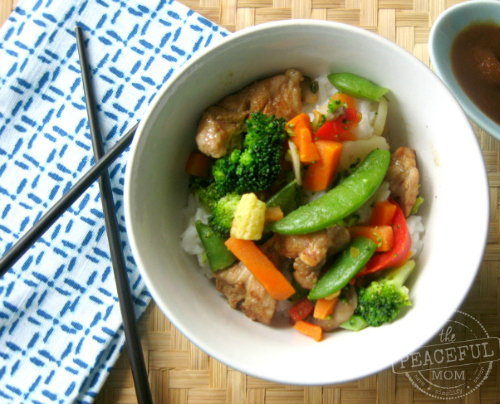 DINNER
Easy Chicken Stir-Fry, rice*
Delicious Steak Fajitas, Tomato Cucumber Salad
Southwest Chicken Chili, tortilla chips
Baked Potatoes with bacon* (from the freezer), steamed broccoli* and cheese, salad
Beef and Veggie Soup, gluten free cornbread
Cheese Burgers, Home Fried Potatoes
Taco Bowls: taco meat*, corn chips, cheese, black beans
What are you eating this week? Leave a comment or link. 🙂
Please Note: You may not be able to replicate this exact menu for $60 because sales vary by region and you will have different items on hand,but you can save money just by using a meal plan. 🙂)
We're in this together!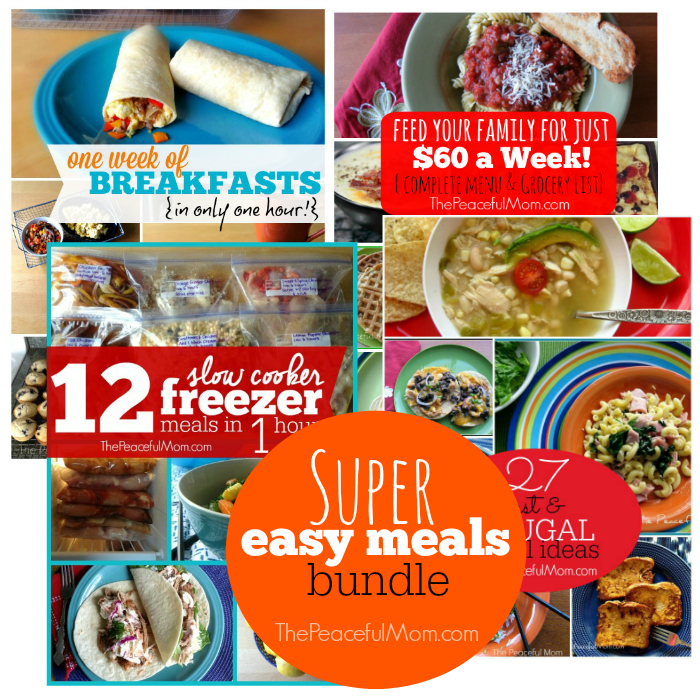 Grab the Super Easy Meal Plan Bundle!
$35 value Just
$9!
Click HERE to see what's included!

Want a simpler life?
Join our simplifying, organizing, life-changing community!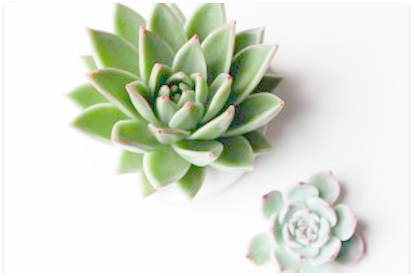 Click here to join The Peaceful Mom Community!
Get weekly encouragement & 10 Minute Organizing Tips
PLUS access to our Organizing and Printable Library including:
10 Minutes a Day Declutter Calendar — focus on one small area each day of the month
Organizing Printables – to organize your life one baby step at a time
Monthly Gifts – because who doesn't love a surprise?

Read what we do about snacks here.
You May Also Enjoy: