See my goals update for August — and let me know how your goals are going.
Okay Friend – it's that time again.
It's my monthly goal check-in to help me stay accountable with what I say I want to do.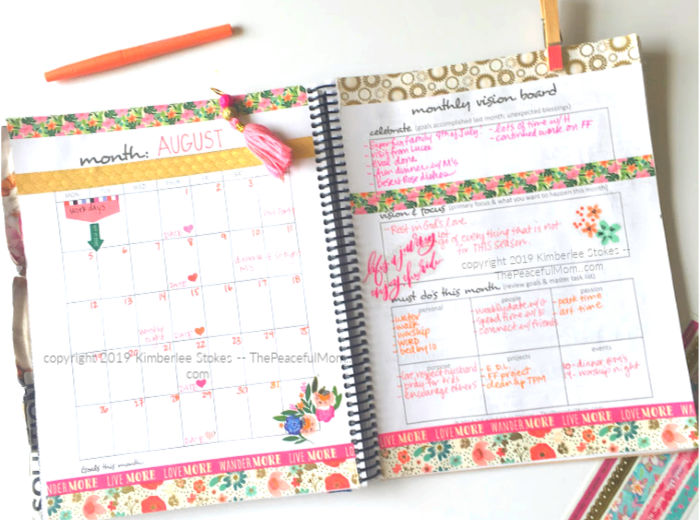 Every month I create a vision board and set monthly goals based on my annual goals to help me stay on track. You can see my August Monthly Vision Board HERE.
Here's a look at how last month went for me and I would love for you to share your progress in the comments below or send me an email using the Contact Form HERE.
2019 Goals Update – August
See my 2019 Annual Goals and read about how I'm setting goals differently this year HERE.
PERSONAL

My Spiritual Health
Vision: Constantly Spiritually Connected
Habits:
read the Bible daily

✔

pray throughout the day

✔
UPDATE:
I'm giving myself 3/4 of a check for my morning brain dump and journaling sessions because I missed a few mornings when I started right into a work project I'm trying to finish rather than doing my brain dump.
But I was still WAY more consistent in August than I was in the previous couple of months — and it makes a HUGE difference in how calm, organized and happy I am.
My Physical Health
Vision: Healthily Energized
Habits:
walk vigorously at least 25 minutes daily

✔

do exercise videos once a week

X

daily physical therapy exercises

✔

eat protein for breakfast daily

✔

try to eat gluten free and low carb most of the time

✔

drink 6-8 glasses of water daily

✔

go to bed by 10 pm without my phone

X

do art work in front of the tv instead of eating

✔
UPDATE:
I've done so well with keeping up my daily walk and physical therapy exercises, but I haven't exercised with any videos. I'm not giving up though. This goal will go right back on the plan for September.
I wrote about how we stopped binge watching TV when we stopped paying for Netflix and it's made a huge difference in my life, but I'm still watching videos before going to sleep. I'm at least going to bed by 10 pm most nights and I only watch a couple of videos before going to sleep.
I'll take the improvement, even though ultimately I probably need to stop using my phone right before bed.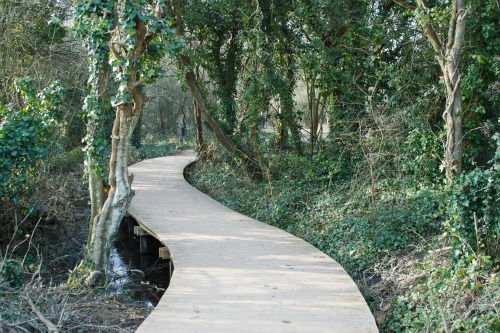 My Emotional/Mental Health
Vision: Joyfully Content
Habits:
art journal when I feel like it

✔

laugh daily (watch funny videos or read funny blogs/books)

✔

spend time in nature at least once a week

½ ✔

weekly counseling

X (Changing to monthly)
UPDATE:
I've been doing more art journaling again (see some of my latest doodles HERE), and it's been good for me.
I only made it to the park two times last month, but it makes a HUGE impact on my emotional and mental well being so I'm making an effort this month to make that happens at least weekly. A recent study determined that the optimal amount of time to spend in nature is two hours a week, so ideally I would like to go twice a week for an hour each visit. We will see how that goes.
I had decided to stop counseling because I had worked through some major issues, but I'm going to start going at least once a month for a "check-up".
PEOPLE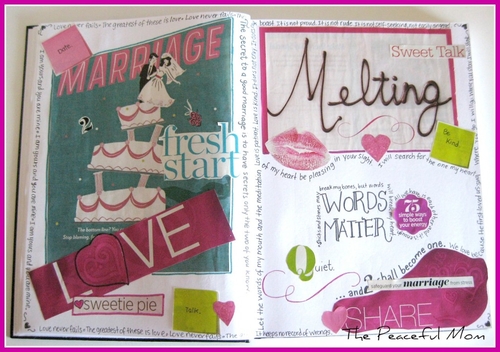 My Marriage
Vision: Happily In Love
Habits:
kiss my husband passionately at least once a day

✔

speak kind words/express my gratitude daily

✔

laugh often

✔

weekly date night ($10 Date Night Ideas)

✔

weekend getaway at least once this year
UPDATE:
We removed our weekend getaway from the list in order to save money, but we did take a day trip and it was wonderful to leave our regular life behind and simply enjoy each other. My sweet husband LOVES listening to music when he drives, but he purposely drove in the quiet so we could have time to talk. It was so sweet!
(Read Love and Respect in my Fave Books HERE for some excellent marriage advice and insight.)
My Children
Vision: Connected But Not Codependent
Habits/Actions:
pray daily for my children

✔

put down my electronics when someone is speaking to me & look at them

✔

daily chat time (take a walk or chat at bedtime)

¾ ✔

at least three family fun outings this year (challenging now that everyone is older and has a job/college classes)

✔
UPDATE:
I'm happy to say that I've been better at checking in with my daughter daily, and I'm doing a much better job of putting my phone down when someone is talking to me.
This month was busy for all of us so we didn't enjoy any time together as a family, although my two oldest daughters did come over regularly on their own.
My Extended Family/Friends
Vision: Connected and Loving
Habits/Actions:
pray for extended family members at least weekly

✔

weekly phone calls or texts to my parents, sisters

✔

weekly call or text with close friends

✔

monthly coffee date with at least one friend

X
UPDATE:
I'm happy with most of these goals, but I did not make coffee dates with friends a priority in August. I will make an effort to make that happen this month.
PROJECTS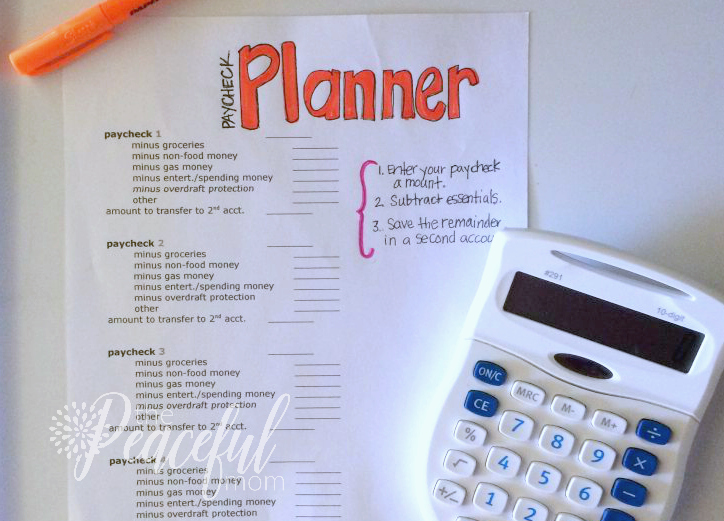 My Money
Vision: Ridiculously Generous and Abundantly Provided For
Habits/Actions:
have a weekly money meeting to plan our paycheck (Budget Binder Printables)

✔

save for guest bath drywall repair and refresh

✔

save to repair drywall in master bath

work toward finishing our long-term emergency fund
give money from every paycheck

✔

work toward paying off medical bills

✔
UPDATE:
I'll post more details in my monthly financial update, but I feel good about how these goals are going.
As I mentioned last month, we're shifting our savings goal to paying off medical bills so the master bath project and long-term emergency fund will have to wait.
My Business
Vision: Focused and Profitable
Habits/Actions:
daily prayer and planning for business projects

✔

create an even better experience for my readers

✔

maximize what I currently have that's working

✔
UPDATE:
I feel good about the progress I'm making on these goals. I'm currently working on a project that I can't wait to share with you. It will launch September 25th!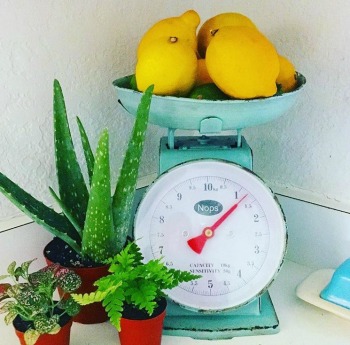 My Home
Vision: Peaceful Haven of Hospitality
Habits/Actions:
continue daily 10 Minute Declutter starting with my office

✔

continue weekly cleaning schedule

✔

invite people over at least monthly

✔
UPDATE:
I accomplished a major declutter of the garage, which is a constant battle because we have so little storage space in our home. I cleaned out about 1/4 of the space and I'm pretty proud of it.
We had planned to host a couple for dinner, but the husband was sick and had to cancel. We are definitely continuing with this goal!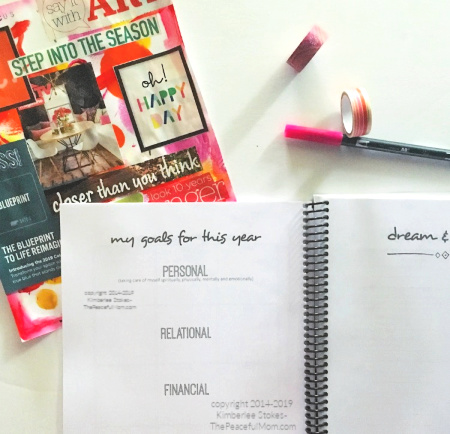 So that's it for the monthly goal check in — and THIS is the tool that helps me to not only set good goals, but actually accomplish them! It's the system I've used for the past five years to create a life I love.
If you want to start living YOUR best life, check out the Joyful Life Playbook/Planner.

Click HERE to read more about it.
I would love to hear about your progress on your goals and habits for the last month, so please leave a comment or a link below. 🙂
We're In This Together!

Want a simpler life?
Join our simplifying, organizing, life-changing community!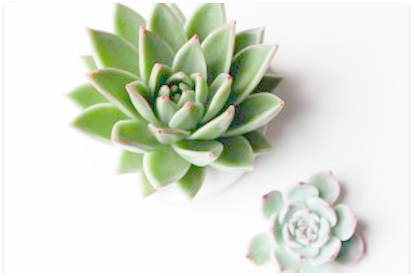 Click here to join The Peaceful Mom Community!
Get weekly encouragement & 10 Minute Organizing Tips
PLUS access to our Organizing and Printable Library including:
10 Minutes a Day Declutter Calendar — focus on one small area each day of the month
Organizing Printables – to organize your life one baby step at a time
Monthly Gifts – because who doesn't love a surprise?

You May Also Enjoy: