Learn how to create space for what's important with these quick changes.
Simplicity boils down to two steps: Identify the essential. Eliminate the rest." — Leo Babauta
Life is busy.
But if we're not careful, we end up rushing from one task to the next without ever accomplishing what actually matters.
So in our SHIFT Challenge (click HERE to enter to win $25 PayPal Cash and one of my popular Mega Bundles!), our first shift is to Create Space.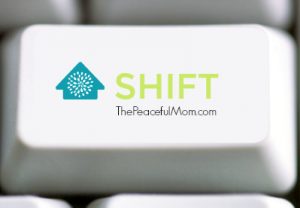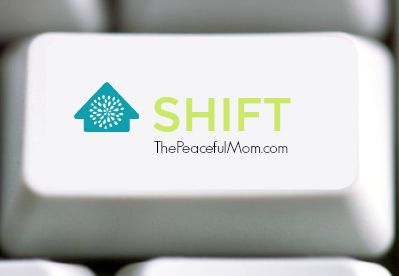 Many times we think that if we could just be more organized our life would be less chaotic, but the truth is that we actually need to simplify and eliminate the excess in our lives.
We need fewer distractions, fewer activities and fewer material possessions.
Sounds good, right?
But we both know it's a challenge to actually make that happen.
Allow me to motivate you a little bit by sharing what happens when we do make space.
The Benefits of Eliminating the Non-Essential
We have room to destress.
Clutter equals stress. Whether it's physical messes in our homes, the backlog of emails and photos on our smart phones, too many activities in our schedule, or too much going on in our minds, every additional item adds weight to our lives.
Mother Teresa once said:
The more you have, the more you are occupied. The less you have, the more free you are."
When we make space, we are less occupied physically, mentally and emotionally, and we have the room we need to reduce our stress and anxiety.
We have room to relate.
When our schedules are too full of activities and meetings, we're constantly in motion. There's little time for real conversation (although some good chats have happened in the car to be sure).
When our homes are too full of clutter, we're emotionally and mentally drained, which leaves little energy for interaction with our loved ones.
But when we make space, both in our homes and our schedules, we have the time for leisurely conversation and just having fun. I've found that the most meaningful conversations and memories result from these relaxed times. If we're too busy, we'll miss them.
We have room to enjoy.
Speaking of relaxed time, when was the last time you really enjoyed something?
When our lives are cluttered we stay in the stress zone which prevents us from actually slowing down and enjoying the little things in life. Making space gives us room to stop and smell the roses, both literally and figuratively.
We have room to create.
We were created to create. Whether it's doodling, writing a story, preparing a special meal, knitting a baby quilt, gardening (or whatever creative endeavor you prefer), each of us has something special to contribute to the world.
We all have creativity inside of us yearning to get out.
When we make space, we have the room to create those things that will bring light and love and beauty into the world around us.
We have room to hear.
Lao Tzu said, "Silence is a source of great strength." When we make space for quiet in our days and weeks, we have time to listen to what God and our lives are speaking to us. The silence enables us to focus on what's most important.
Give yourself the gift of space and you just might rediscover joy — the joy of doing what you love, taking advantage of the serendipitous moments and loving others well. When you make space you'll flourish physically, mentally, emotionally and spiritually!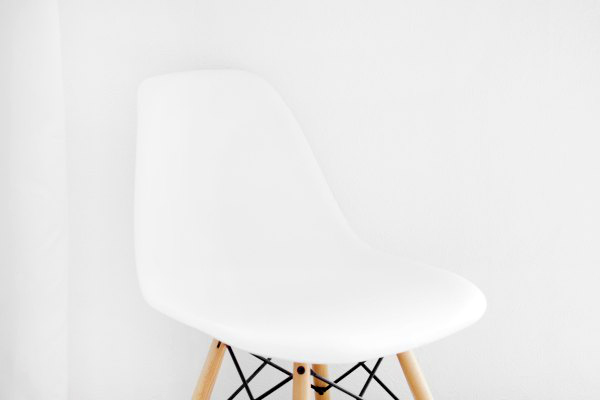 THIS WEEK'S SHIFTS
This week I encourage you to choose one (or more, if you're adventurous!) of these tiny shifts to make space in your life.
S

AVINGS

Let's make space in our finances by finding one tiny shift we can make in order to add some money to savings — even if it's only $5.

Skip buying the fancy cheese, plan some cheap meals, make your coffee at home or avoid Target. (The Dollar Spot gets me every. single. time.)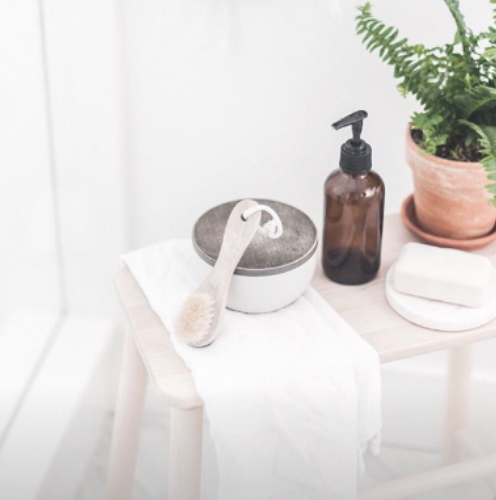 H

OME

Francine Jay of Miss Minimalist has a great quote,
Your home is LIVING space, not storage space."
Let's make space in our homes by creating a haven of beauty and rest in one small area.
It could be your nightstand, your coffee table or your kitchen counter. Focus on keeping that one area clean and clutter-free this week, and maybe even buy some flowers to pretty it up.
I

DENTITY

Let's make space to recognize who we really are. Rather than allowing others to influence your identity, take a break from social media for a day (or a week) and focus on spending quiet time journaling and reflecting on who you are, who you want to be and what your true values are.

Quiet the inner critic who tells us we're not doing enough, that we're not good enough, that we're failing. Make space for positivity by telling yourself affirming words throughout your day: "I'm doing my very best."; "I am wise and can make good choices."; "I'm freakin' awesome!" .
F

AMILY

Let's make space for some quiet family time this week. Plan a fun, stress-free time together like a walk in a nearby park, a picnic in your living room or a game night with snacks.
T

IME

Let's make space in our schedules by removing one obligation or activity to make time for a life priority. Postpone volunteering, delegate a task or move an appointment so that you can create an opening in your schedule for something that's truly important to you.

Remember, SHIFT is about refocusing on our top priorities and realigning ourselves with our values, not about stress.

If you're feeling overwhelmed, choose ONE tiny shift to make this week in the area that needs the most attention, and trust that you will be able to make more positive changes in the weeks and months to come. Progress, not perfection, right?
My Shifts
This week I'll be focusing on:
Identity: by saying affirming words to myself throughout the day rather than criticizing myself.
Family: by spending some time together with no agenda.
I would love to hear which SHIFTs you will be making so leave a comment.
And be sure to leave a comment on THIS POST to enter to win $25 Pay Pal cash and one of my popular Mega Bundles — yay!
See all the SHIFT Challenge posts HERE.
Making Space!

Want a simpler life?
Join our simplifying, organizing, life-changing community!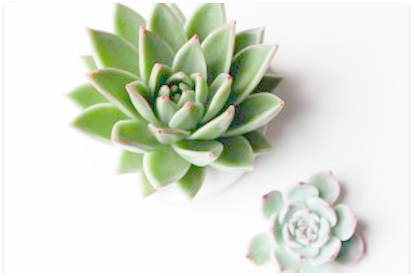 Click HERE to join The Peaceful Mom Community!
Get weekly encouragement & 10 Minute Organizing Tips
PLUS access to our Organizing and Printable Library including:
10 Minutes a Day Declutter Calendar — focus on one small area each day of the month
Organizing Printables – to organize your life one baby step at a time
Monthly Gifts – because who doesn't love a surprise?