See my decluttering progress from this week and tell me how YOUR decluttering is going.
31 Day Decluttering Challenge Update
How's you're decluttering going?
I apologize for my absence the last couple of weeks, but there has been a lot to deal with after my daughter being hit by a truck while riding her bicycle.
Thankfully, she is not seriously injured, but we've had to deal with the emotional issues resulting from the accident, insurance, etc.
I did make progress this past week though, and I want to share what I've been able to accomplish and hear about how you're decluttering is going, so be sure to leave a comment below to let me know.
Decluttering Challenge Update
This week I focused on the bookshelf on the left side of my office.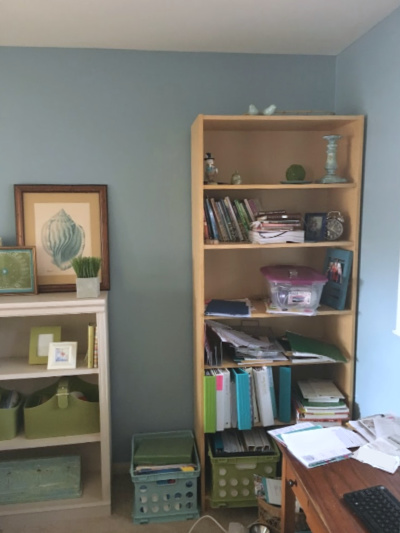 Office Shelf BEFORE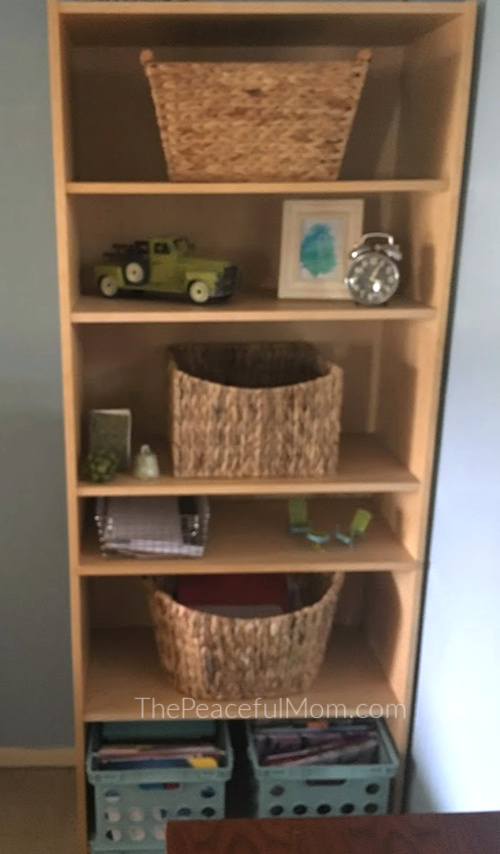 Office Shelf AFTER
This corner of the office is so much calmer and more peaceful now. I'm so glad that I finally finished organizing it!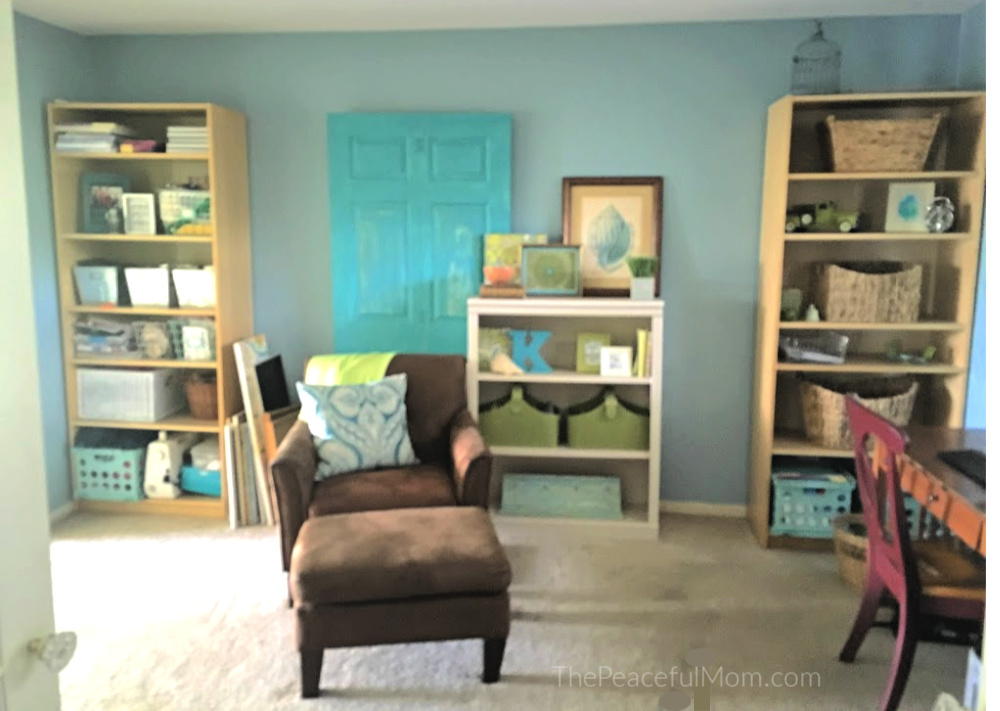 Office After Decluttering
Unfortunately, I don't have a before shot of the entire office, but as you can imagine from looking at the BEFORE photo above and the photos in this previous decluttering update post, it's 1000 times better than it was before the decluttering.
And even though it took a while, it was absolutely worth the effort. It feels SO good now, and I know I'm going to be more productive!!!!
Donated Items
After all that decluttering and reorganizing, I had a trunk full of junk to take to the donation center — yay!!!!!!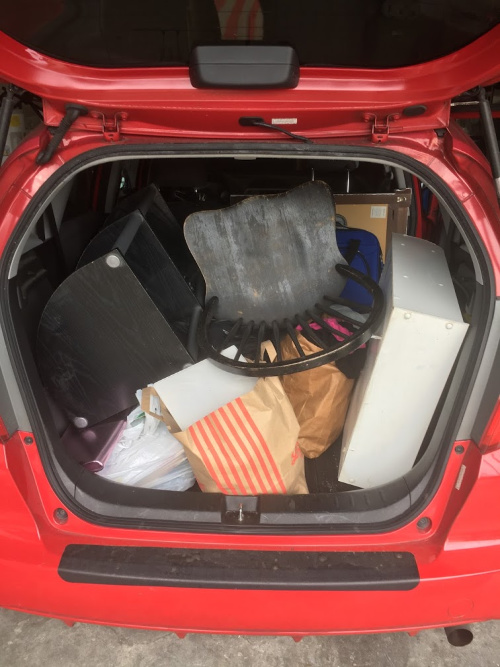 Decluttering Contest Winner
Thanks so much to everyone who joined us for the 31 Day Decluttering Challenge in March.
The winner of the random drawing for $50 PayPal cash plus resources from The Peaceful Mom Shop is Laurel K.
I would love to hear how your decluttering went, so leave a comment (even if you only decluttered ONE item — that's progress!).
You Can Do This!

Want a simpler life?
Join our simplifying, organizing, life-changing community!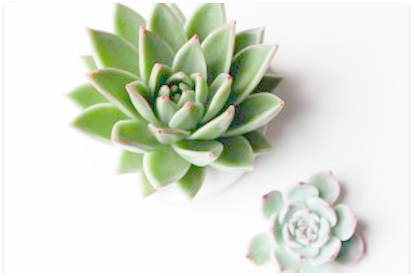 Click here to join The Peaceful Mom Community!
Get weekly encouragement & 10 Minute Organizing Tips
PLUS access to our Organizing and Printable Library including:
10 Minutes a Day Declutter Calendar — focus on one small area each day of the month
Organizing Printables – to organize your life one baby step at a time
Monthly Gifts – because who doesn't love a surprise?

You May Also Enjoy: