See my my low cost home decor update using thrift store items.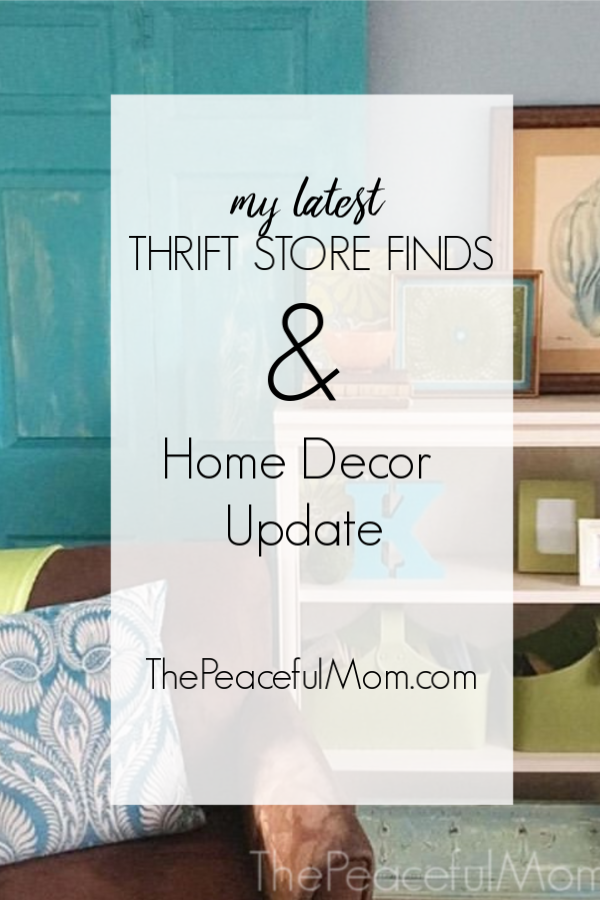 I love decorating, but we don't have a huge budget for it, so I have to find creative low cost home decor — and my favorite source is my local thrift store. (Is boredom a trait of creativity? Because I'm super easily bored with my decor — haha!)
This past week I made a thrift store trip and discovered some fun finds. (Click HERE to see the video of my entire haul.)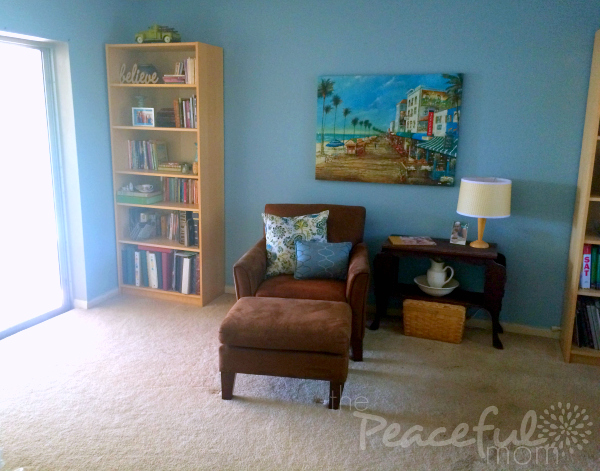 One of my favorite areas to update is this lounge area on the back wall of my office.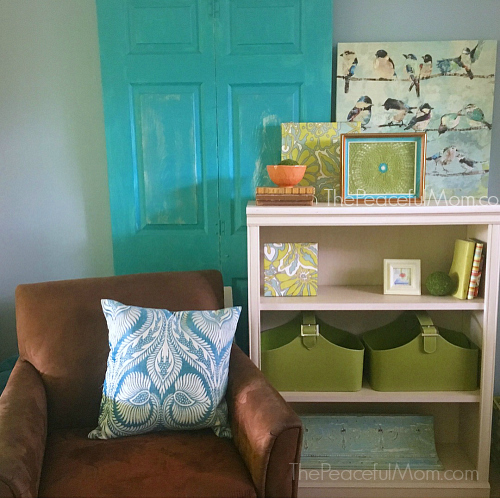 In the last year I've found several new pieces to add to the space. Everything you see except for the bird painting and the door are previous thrift store finds.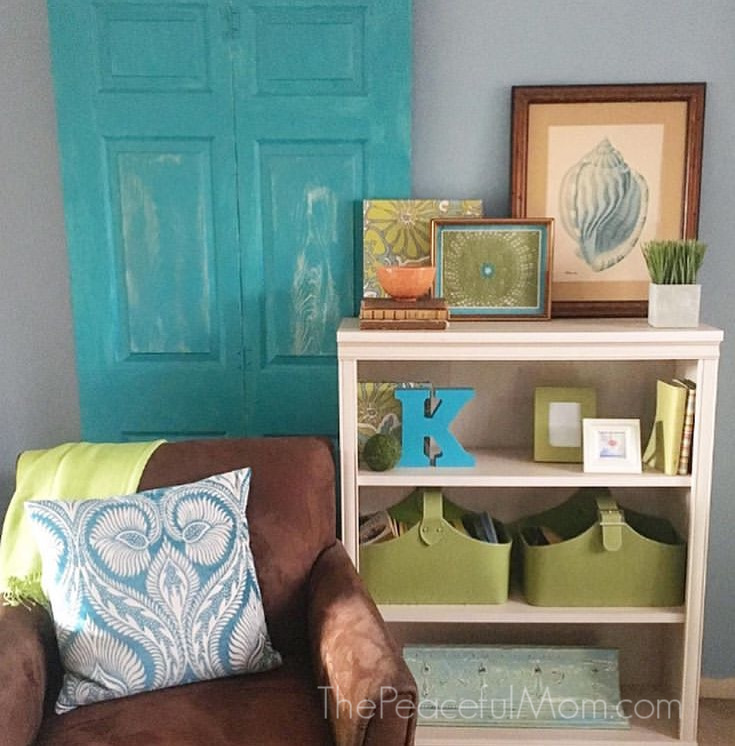 In the past few weeks I've found a few more goodies to update this area.
I added the green throw (which matches the green in the floral canvas on the top back left of the bookshelf, but it looks brighter in this photo because the sun was shining on it), as well as the green frame in the middle of the top shelf. I'll be adding a quote print to the frame soon.
I also exchanged the bird painting for the shell print. I love the way the dark frame reflects the brown chair, as well as the way the color and shape of the shell play off of the color and shapes in the pillow.
I only added a couple of new items, but it really changed the feel of this little corner of my office — and made me extremely happy. It may not be magazine -worthy, but I love the way it looks now.
See a video of all of my thrift store finds from this past week HERE.
See my last thrift store haul and the inspiration it provided for my living room HERE.
I would love to hear about your latest thrift store finds or money saving idea so be sure to leave a comment! 🙂
We can do this!

Want a simpler life?
Join our simplifying, organizing, life-changing community!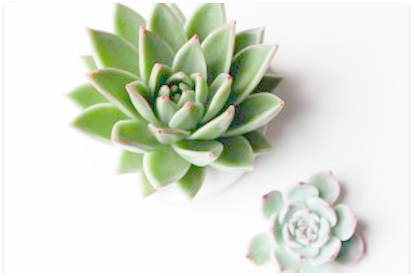 Click here to join The Peaceful Mom Community!
Get weekly encouragement & 10 Minute Organizing Tips
PLUS access to our Organizing and Printable Library including:
10 Minutes a Day Declutter Calendar — focus on one small area each day of the month
Organizing Printables – to organize your life one baby step at a time
Monthly Gifts – because who doesn't love a surprise?

You May Also Enjoy: