Learn 5 genius ways you can make your New Year amazing!
Hey Friend!
The New Year is just around the corner and I want you to have an AWESOME 2019, so today I'm sharing my five favorite ways to start your New Year with a bang! (And not just the fireworks.)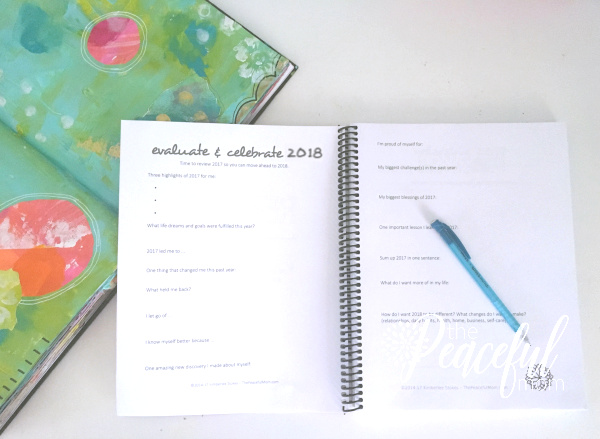 Review Your Year
Now is a fantastic time to reflect on the previous twelve months so you can celebrate all the blessings and accomplishments of your year. Taking time to reflect enables us to feel more grateful and positions us to create an even brighter future for ourselves in the upcoming year.
(The Joyful Life Playbook has a fun Evaluate and Celebrate section to help you do this perfectly.)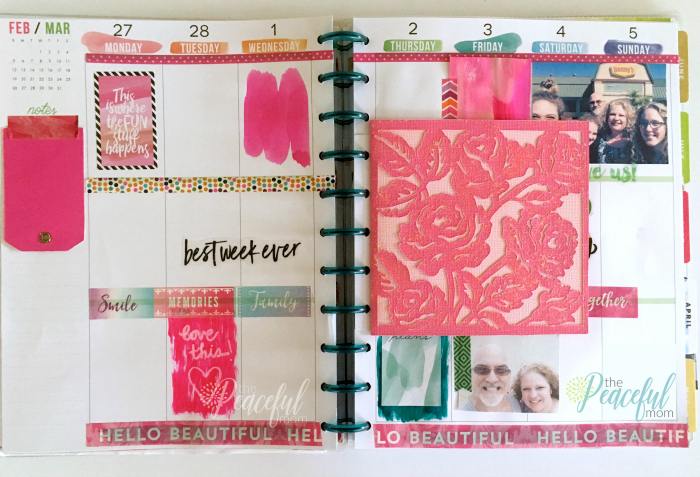 Make a Photo Album
As the year ends I love looking through our family photos from the previous 12 months.
I scroll through the photos on my computer that I've backed up from my phone and copy a few highlights from each month into a folder. I then use those photos to create a digital photo book or print the photos and create a scrapbook. The one pictured above is a Happy Planner.
It's a simple task, but the annual family photo album is something we all love to look at.

Choose a Word of the Year
We all know that New Year's Resolutions don't work, and honestly, they're more of a tool of torture than an inspiration because we use them to beat ourselves up for all the negative stuff in our life.
But I've found a secret weapon that helps me focus on what I want to achieve in a more positive way:
Choosing an Inspired Word of the Year
If you want to learn my process for choosing your most brilliant Word of the Year and see my word for 2019 , check out the How to Choose an Inspired Word Mini Course HERE.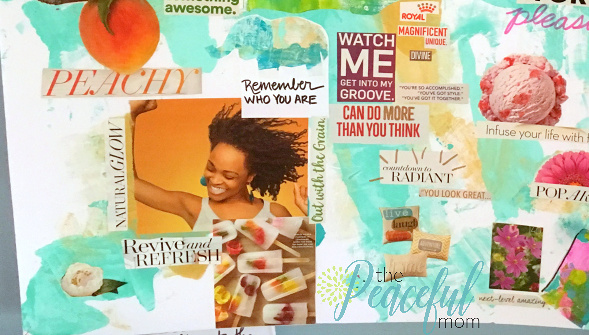 Make a Vision Board
One of my very favorite ways to end the year is by creating a vision board for the upcoming year. I've found amazing results from visualizing what I want to happen including increasing my focus and actually accomplishing my goals.
If a big vision board is too intimidating, start with a monthly vision board. Read How to Make a Vision Board That Works HERE.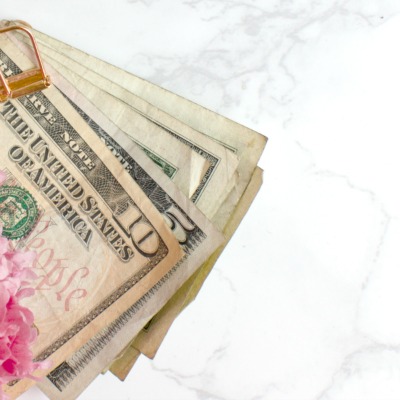 Set a Financial Goal
We can probably all use a little check up on our finances after all the holiday expenses, so take the time now to evaluate where you are and where you want to go.
Our family will be focusing on adding money to our emergency fund and saving for a refresh in our guest bath.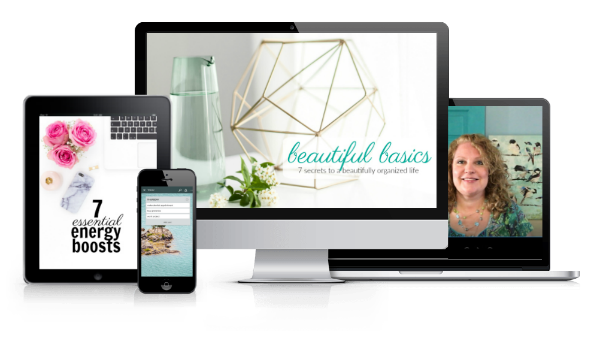 As we enter the New Year, if you'd like some serious help with:
deciding your priorities for this season
choosing a focus and Inspired Word of the Year
getting your finances in order
finally decluttering your home
It's only available for a short time at the current price.
Click HERE to see what's inside.
I would love to hear how you plan to start the New Year well so leave a comment. 🙂
Here's to an AWESOME 2019!
 
Want a simpler life?
Join our simplifying, organizing, life-changing community!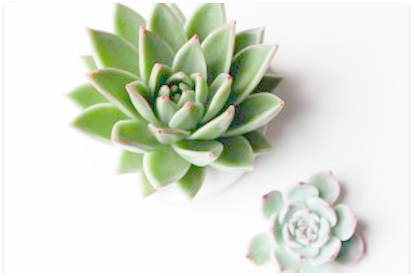 Click here to join The Peaceful Mom Community!
Get weekly encouragement & 10 Minute Organizing Tips
PLUS access to our Organizing and Printable Library including:
10 Minutes a Day Declutter Calendar — focus on one small area each day of the month
Organizing Printables – to organize your life one baby step at a time
Monthly Gifts – because who doesn't love a surprise?