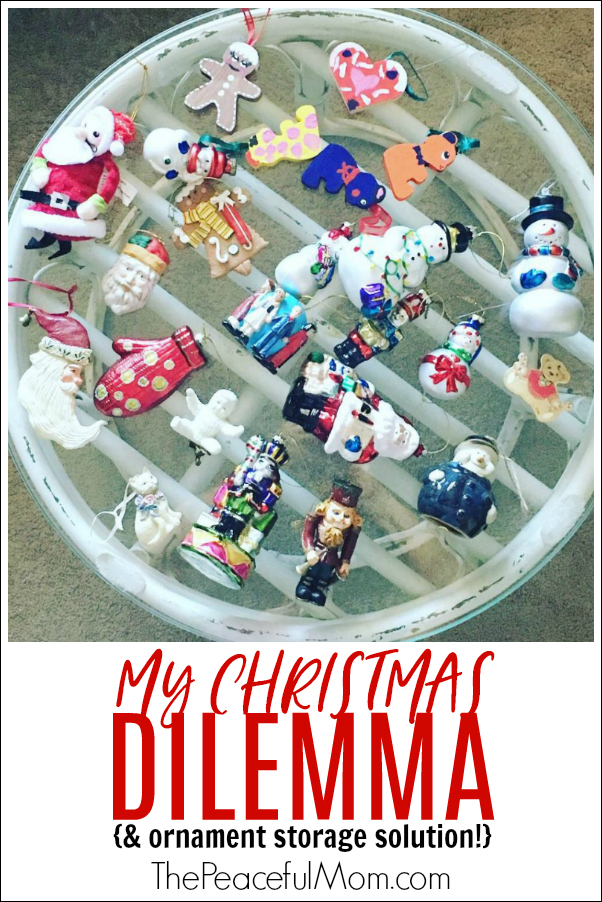 This is supposed to be the holly, jolly-est time of year, but honestly, the whole Christmas tree ornament thing is really stressful to me.
So stressful in fact, that in the past seven years we have put up a tree only twice — yes, TWO times.
I realized this year that the problem is that I have way too many ornaments and while it was sort of fun to decorate the tree as a family, no one wanted to un-decorate so I ended up stuck with a couple of hours of work trying to wrap every delicate tiny decoration, pack them up and put them away.
Then I wanted to take a Prozac — or twenty.
This year I decided to take action.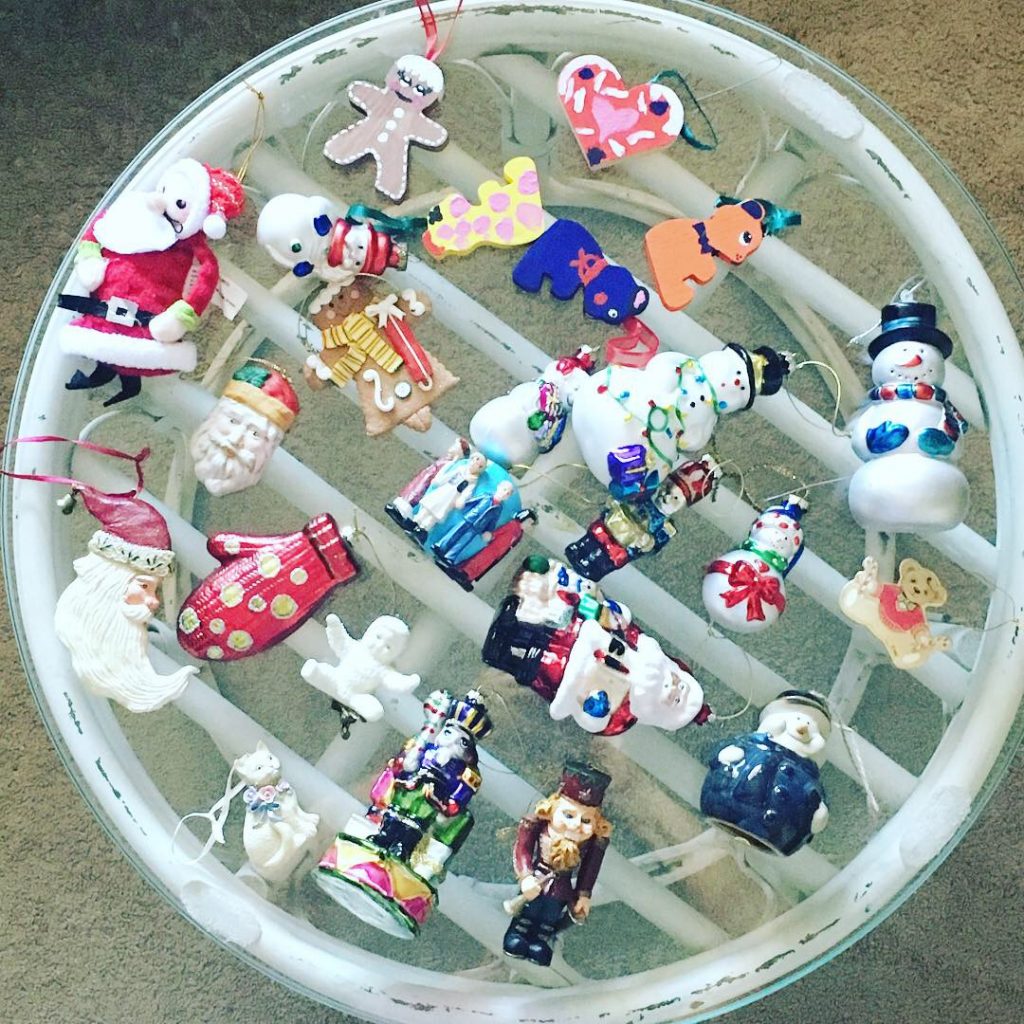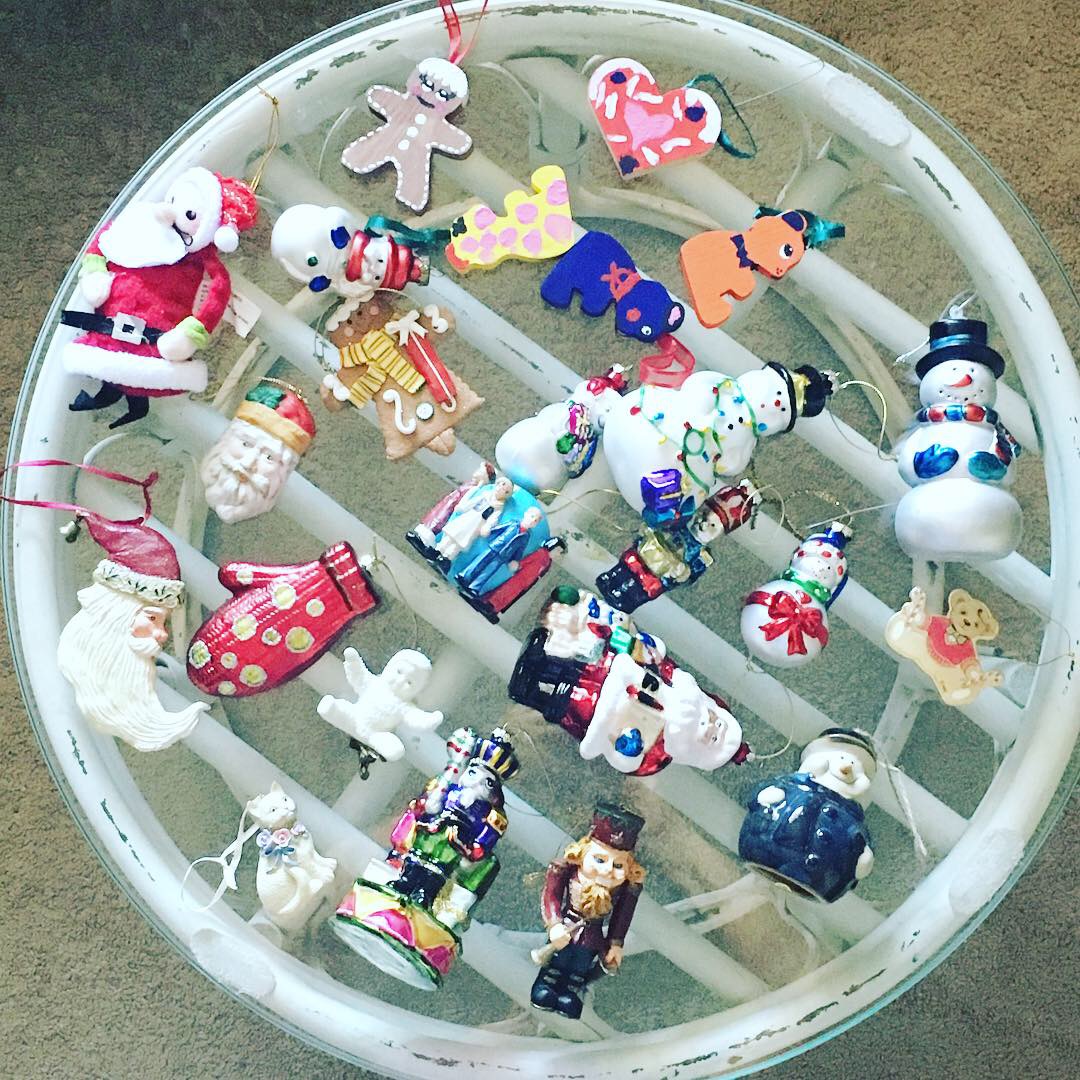 Declutter
My first step was to declutter my enormous ornament stash. I've had most of the ornaments so long I don't even remember where they came from, but none of those pictured above actually mean anything to me — so why have I been holding on to them for so long?
Each of those ornaments in the photo will be delivered to the thrift store this week so that they may find new homes where they will be loved and cherished — or at least enjoyed more than they will be at our house.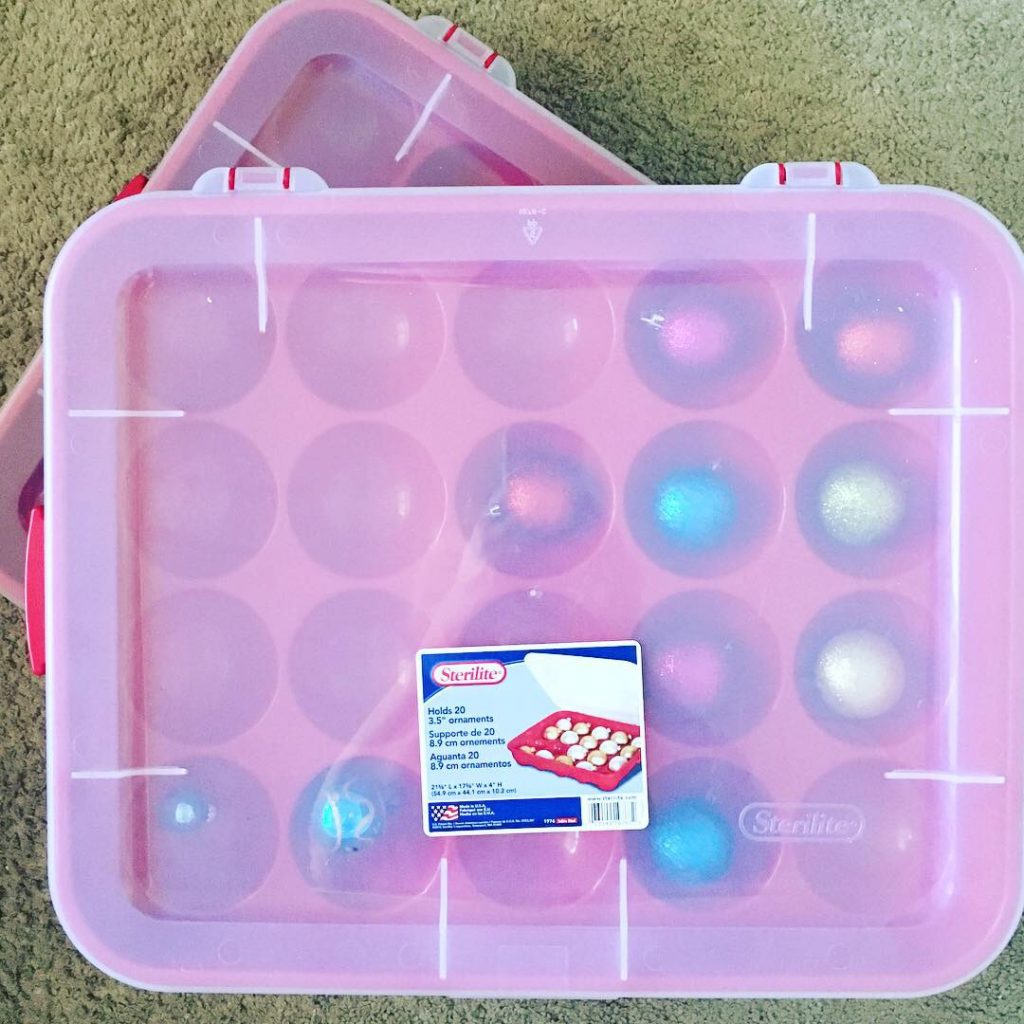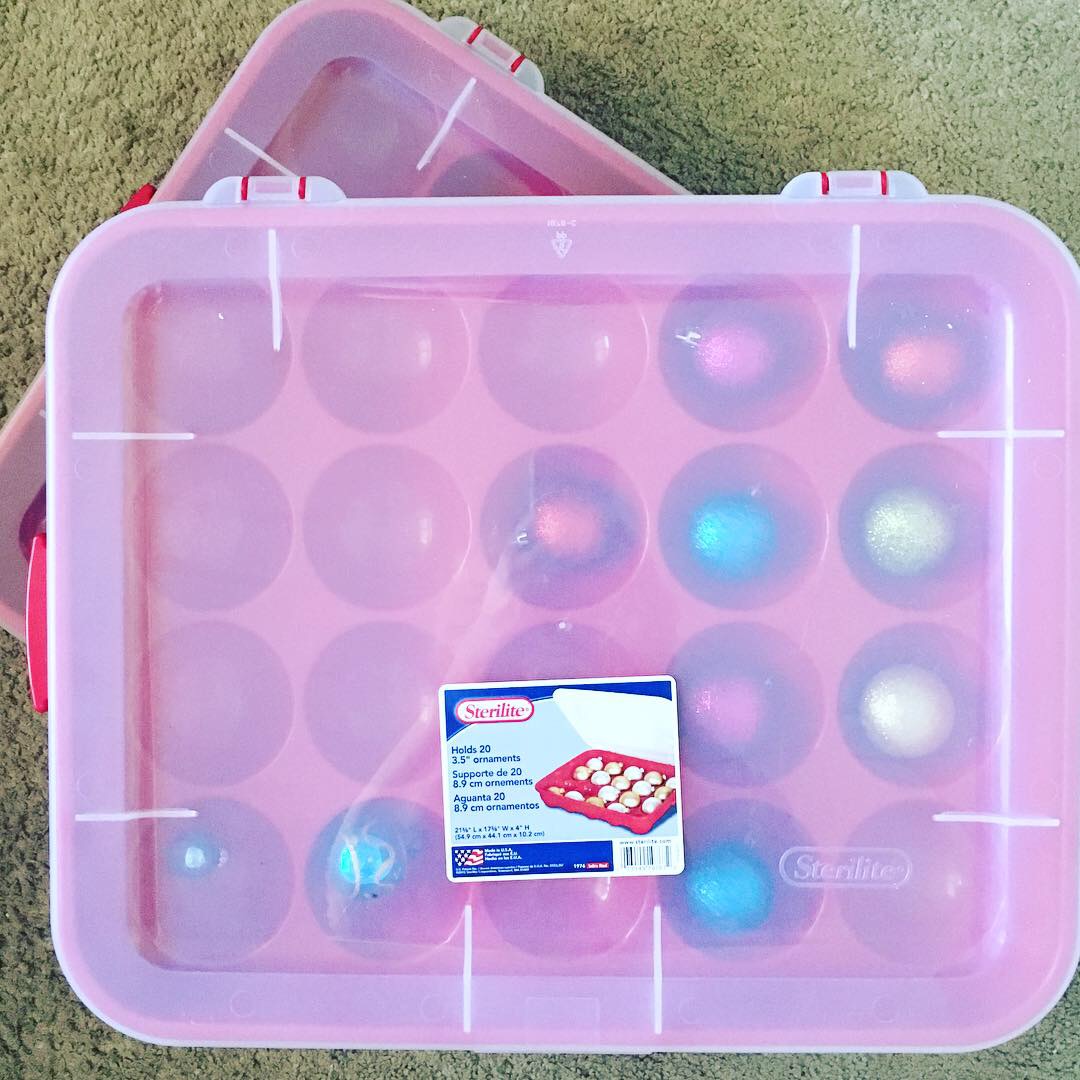 Purchase Ornament Storage
My next step was to find some ornament storage that actually makes sense.
I found these Christmas Ornament Storage Containers and immediately purchased them.
Yes, it was an investment, but my sanity is worth it!
Now instead of wrapping each ornament individually and stacking them all in one large plastic bin, I have containers with individual compartments so I don't have to wrap anything.
Goodbye Christmas bubble wrap!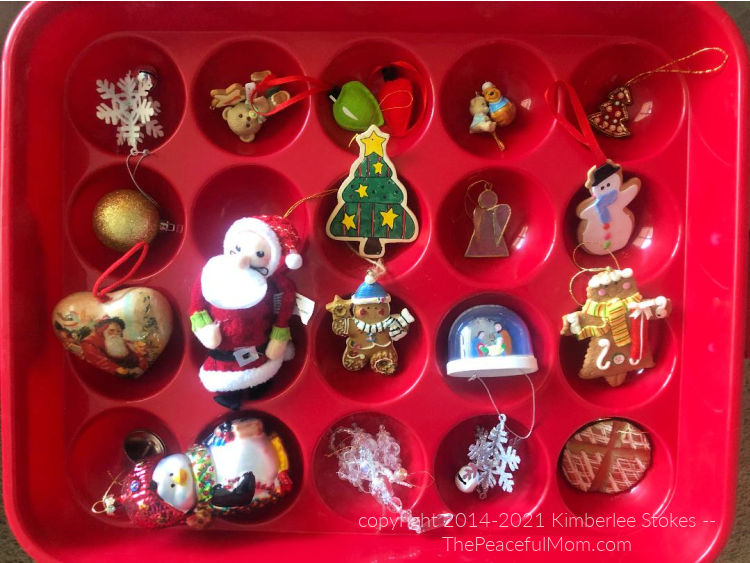 Here's a peek into how I store oddly-shaped ornaments inside the containers. Some of the larger ornaments sit in one of the compartments, but take up the space of two compartments.
If you're concerned about large fragile ornaments moving around inside the box you could wrap them or add some paper to help fill the partially empty compartments to stabilize those ornaments.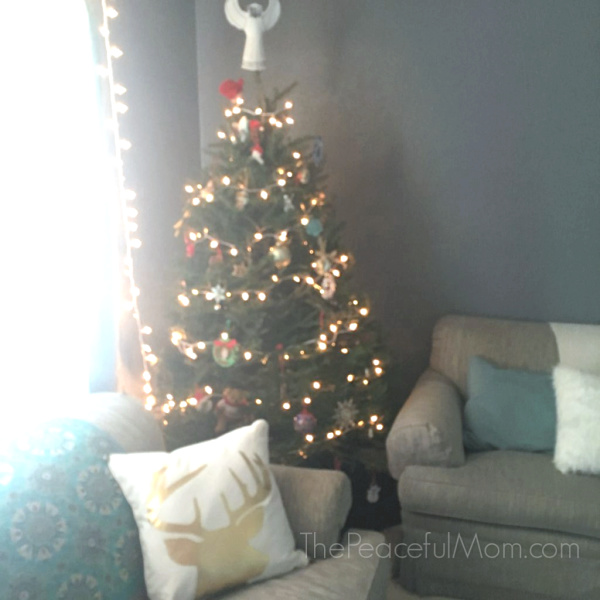 Enjoy Life
And now I have a tree with ornaments that I love and which have significance to me.
Are there some open spots on those branches? Yep.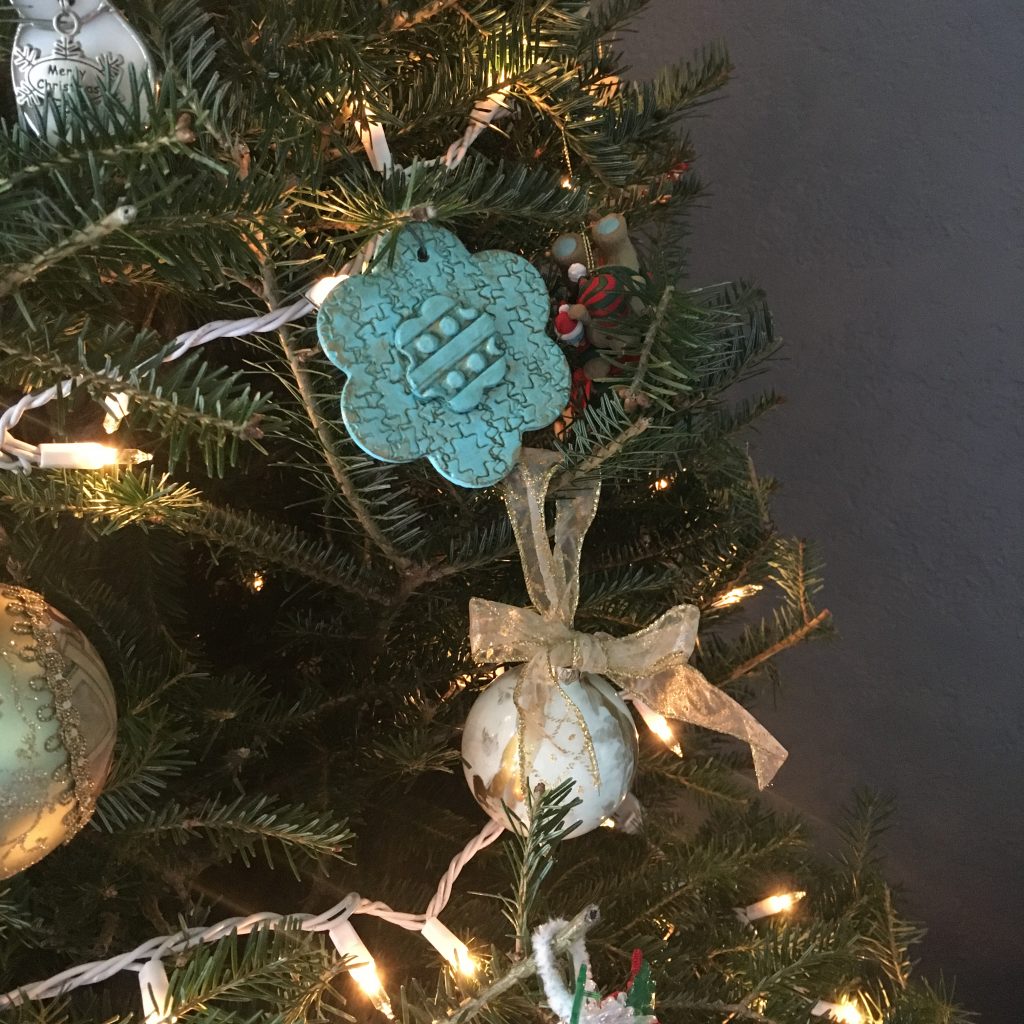 But that means that you notice the ornaments that are there like the two shown above that my mom made for me. I feel so loved and happy when I look at them.
And more importantly, when January rolls around, taking the decorations down won't require a week of therapy sessions. . just sayin'.
I would love to hear how you solve your holiday dilemmas, whether it's ornament storage or dealing with relatives, so leave a comment below. 🙂
We can do this!

Want a simpler life?
Join our simplifying, organizing, life-changing community!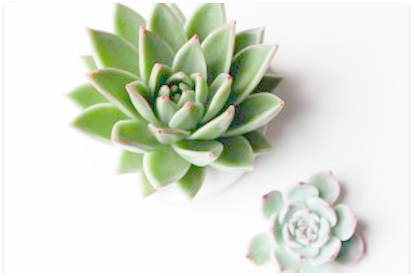 Click here to join The Peaceful Mom Community!
Get weekly encouragement & 10 Minute Organizing Tips
PLUS access to our Organizing and Printable Library including:
10 Minutes a Day Declutter Calendar — focus on one small area each day of the month
Organizing Printables – to organize your life one baby step at a time
Monthly Gifts – because who doesn't love a surprise?