Learn 11 simple ways to save money on back to school shopping.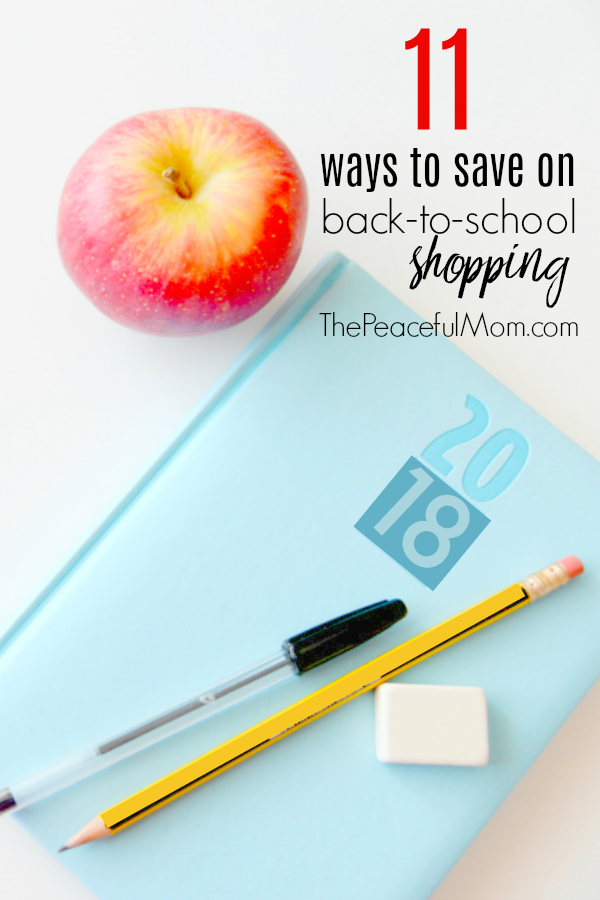 You know that sending your kids back to school costs money, but did you know that the average family spends $687 per child? That kind of money can put a serious dent in your budget, but let me show you how to save money on back to school shopping.
These proven strategies can help you save hundreds of dollars!
How to Save On Back-to-School Shopping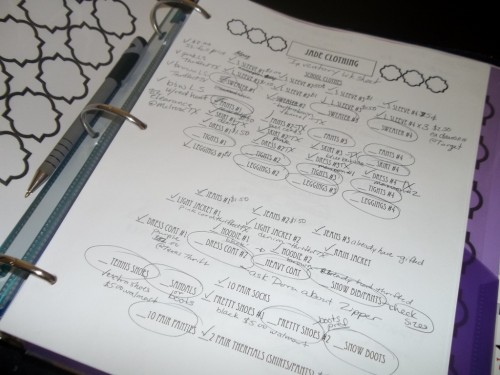 Take Inventory
Your first step to saving money on school shopping is to take stock of what you already have on hand. Were there unused supplies from last school year? Does your child have clothing that still fits and is in good condition?
To keep everything organized, use a printable Inventory page like the one in the Mom's Back to School Planner.
Combine School Supply Lists
Make a master list of all the school supply lists for each of your children. This will make shopping easier and enable you to take advantage of bulk pricing on items everyone needs like pencils and glue sticks.
Set a Budget
Some spending will be out of your control (classroom school supply lists, for example), but by creating a reasonable budget limit for yourself BEFORE you begin shopping, you can evaluate other expenditures and make wiser spending decisions. A really great way to stick to your budget is to use cash so you can physically see how much money you have.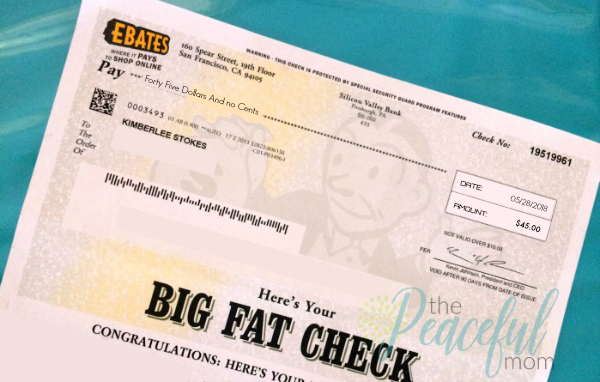 Check for Online Deals
Sometimes you can find better deals online for certain items than you can in stores. Before you shop, make sure you sign up for the free Ebates app to save on all of your back-to-school purchases.
Check for Grocery Store Deals
While you're planning your shopping trip(s) be sure to check the grocery store back-to-school specials.
And before you shop, be sure to sign up for the Fetch app to get money back from your purchases that you can use on Amazon.com, Target, Walmart and more popular retailers.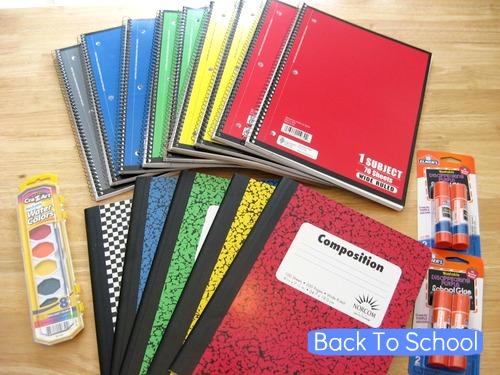 Stock Up on Sale Items
Now is the time to purchase supplies for the remainder of the year while the prices are rock bottom. Think about the items your child will be using regularly like notebook paper, pencils and glue sticks and stockpile some extras
Use the Flipp App
The free Flipp app is a fantastic tool for back-to-school shopping. You can create a shopping list right on the app and search store fliers each week to see who has the best prices on what you need. The shopping list feature helps you to stay on track while you're shopping plus it brings you all of the local deals for the items on your list. No more paper clutter from all of the back-to-school sales fliers!
Download the free Flipp app HERE.
Shop Alone
If at all possible, make most of your purchases without your children and take them only for the items that they need to choose like backpacks and lunch boxes. This will save time AND money because you will avoid the distraction of the impulse buys they will inevitably ask for.
Host a Back-to-School Swap Party
Invite other moms to bring gently used clothing, backpacks and other gear to a swap party and trade rather than purchasing new. This works best with moms whose kids are close to your children's ages.
Check Thrift and Consignment Stores
You may be surprised at the quality of items you can find at a local thrift store, and you'll pay MUCH less than you would for new items. Consignment stores can also be a good source of discounted clothing, but know your prices so you don't end up paying more that you would at a discount store like Ross or T.J. Maxx.
Shop Early (and Late!)
If you time your shopping, you can take advantage of the best deals. Loss leaders (extreme sale-priced items) on supplies like paper, markers and glue begin appearing in stores in mid-July. But you can find the best deals on other supplies like binders,  backpacks and lunch boxes in the week after school starts. You won't have as large a selection to choose from, but the prices will be deeply discounted so save some money for those markdowns.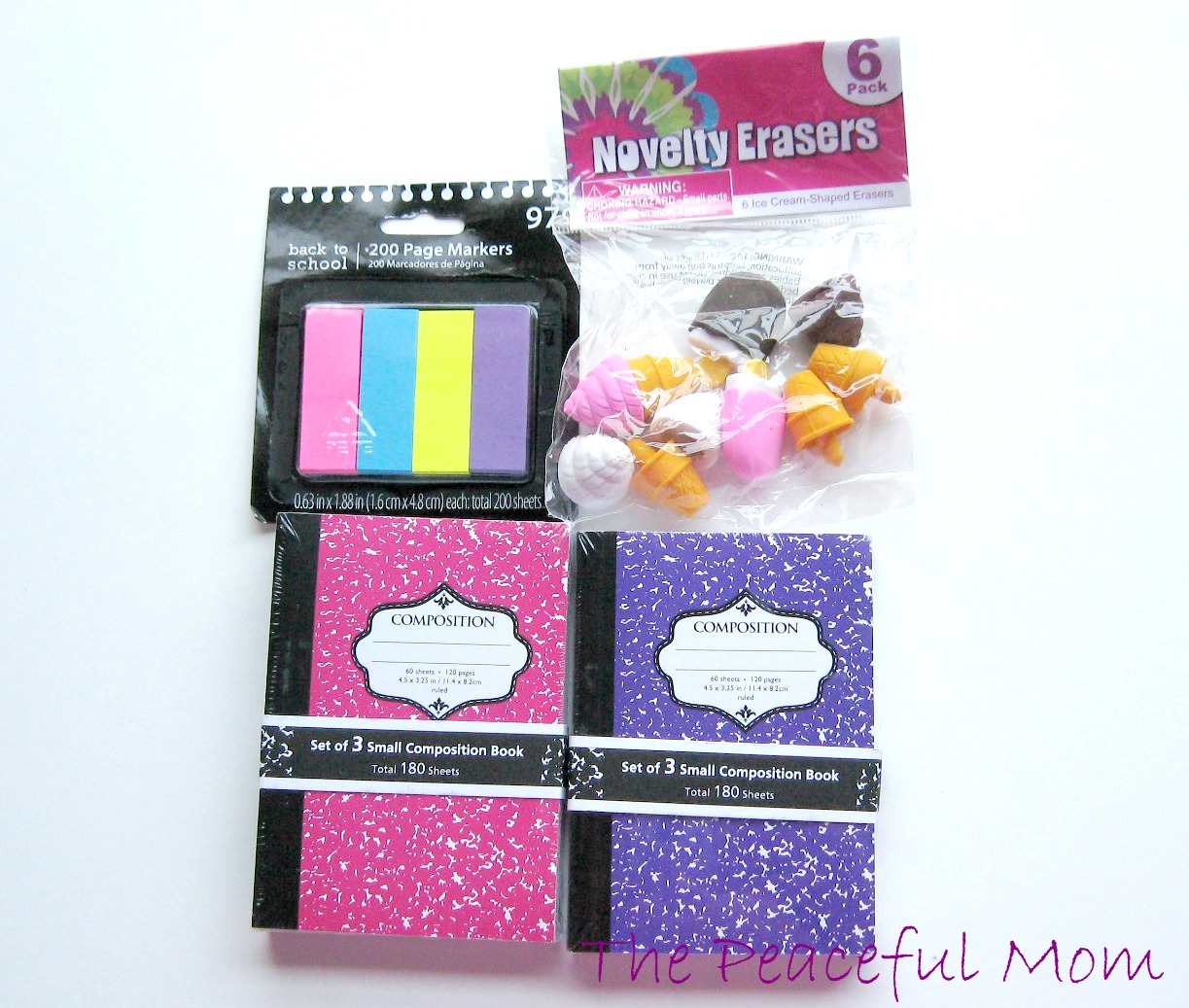 This is also a fantastic time to find items for Christmas stocking stuffers!
Shopping for back-to-school supplies can cost lots of money, but with these simple strategies you can keep more of that money in your wallet — and feel proud of your savvy shopping skills!
I would love to hear how you save money on back-to-school supplies so please leave a comment. 🙂
We can do this!
 
Want a simpler life?
Join our simplifying, organizing, life-changing community!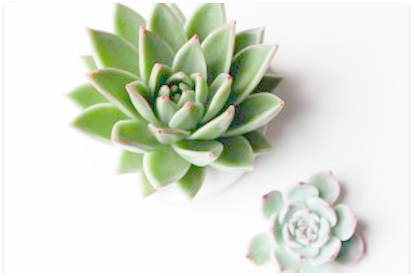 Click here to join The Peaceful Mom Community!
Get weekly encouragement & 10 Minute Organizing Tips
PLUS access to our Organizing and Printable Library including:
10 Minutes a Day Declutter Calendar — focus on one small area each day of the month
Organizing Printables – to organize your life one baby step at a time
Monthly Gifts – because who doesn't love a surprise?

 You May Also Enjoy: