Learn 7 stress management techniques to bring some peace and joy to your life.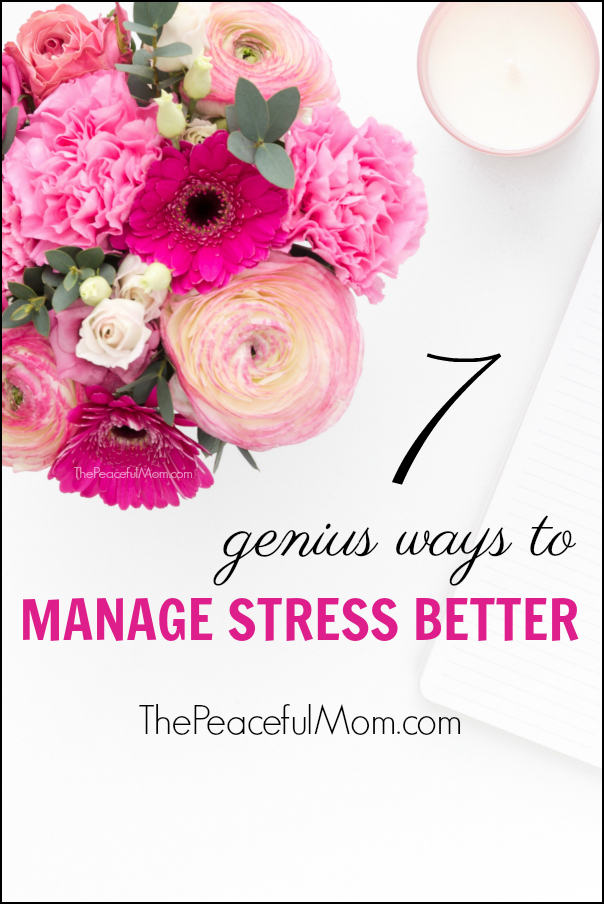 7 Genius Stress Management Techniques
Oh, I had so many plans for this week…
and only a couple of them actually happened.
Does this ever happen to you?
Of course it does, because while planning is important, life has a way of throwing us some curve balls — and sometimes those curve balls are pretty serious.
We've had a few major curve balls of our own including car accidents. a negative medical diagnosis, a plumbing failure that flooded our bedroom, and having our identity stolen and taxes filed fraudulently in our names.
We've survived all of them (some of them better than others), but they've all helped me to learn some tricks that help me cope better in the midst of derailed plans and stressful circumstances, so I thought I would share them today in case you're going through some difficulties too.
Genius Stress Management Techniques
Breathe
When you're hit with a change to your plans, whether it's big or small, your first response should be to take a minute to process the new information and changes. Deep breathing is a simple stress management technique that you can employ at any time.
Simply breathe in slowly through your nose, then breathe out slowly through your mouth while counting down from 5 to 0 in your mind. You can do this exercise a few times until you feel your body start to relax.
This will help you to calm the rush of adrenaline which will help you feel more peaceful and think more clearly.
Focus on Flexibilty
Okay, so I'm not that great at this one, but I'm learning. Having a plan for your days and weeks is important, but it's just as important to be able to adjust those plans as circumstances change. In the past I've created far more stress for myself than necessary because I felt angry or frustrated that life wasn't going according to my plan.
Well, the truth is there's a lot of life that's just out of our control, but we can live much more peacefully and joyfully by learning to adapt quickly to change. I know, it's way easier said than done, but we can keep trying, right?
Give Yourself Grace
Maybe it's just me, but when I "flip out" over a change to my plans or unexpected news, I tend to beat myself up and pile on the guilt — but that isn't helpful for anyone.
I'm learning to use an underrated stress management technique by trying to relax and tell myself to just do the best that I can. I'm not going to respond perfectly to everything that happens, and that's okay. I'm a work in progress, and so are you.
Create an Emergency List
We all know we should be prepared for emergencies like natural disasters, but it's a good idea to be prepared for emotional emergencies as well. Unexpected news can really drain us emotionally, so it's a great idea to have a "go-to" list of resources when the unexpected happens so we can manage our stress in helpful, healthy ways.
One of my fave stress management techniques is to keep an "Emotional Emergency List" as a shortcut in Evernote (read How to Organize with Evernote HERE) so it's easily accessible on my phone or laptop.
Inside my Emergency List I have links to videos that make me feel happy or inspired (like this song and this song), reminders and affirmations I can speak over myself, as well as an emergency phone list of who I might need to contact.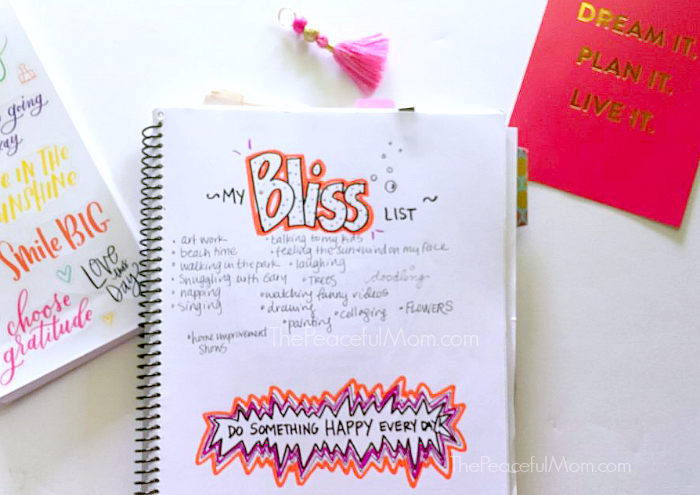 Give Yourself Happiness Reminders
When life feels a little crazy I sometimes need a reminder of what makes me happy, so I created a "Bliss List" in my Joyful Life Planner. Here I list simple little things that I can do (like smelling fresh mint or coloring in a coloring book) to help re-energize myself.
A printed list is a fantastic reference for those times when your brain is on overload from stressful circumstances.
Take Extreme Self Care Seriously
When life is more stressful. you need to indulge in some extreme self care — which really should be one of our favorite stress management techniques. My first line of defense is getting more sleep whether that means going to bed earlier or taking short naps when I can.
You can also take care of yourself by:
drinking more water;
eating healthy foods;
taking walks or doing other exercise to relieve stress;
spending time in nature;
limiting outside activities;
asking for help.
Be sure to make caring for yourself a top priority so you don't burn out and end up unable to help anyone including yourself.
Invest in Yourself
Instead of spending money on ice cream and chocolate to drown your sorrows and manage your stress (we've all done it!), be proactive and invest in a course, book or ebook that can help you move toward a more purposeful, joyful life — and relieve stress! I like to take art courses, organizing courses or business courses to take my mind off of stressful circumstances, and help me move forward with a positive frame of mind.
Happiness research has shown that the process of learning something new increases our feelings of happiness exponentially, and is an awesome stress management technique. Plus, it's a really great way to distract yourself from other areas of life that are out of your control.
Whether your plans are interrupted by small changes or a major crisis, these tips will help you to cope well and manage your life like a ninja. We can't always predict unexpected circumstances, but we can be as prepared as possible so they don't affect us dramatically.
I would love to hear how you help yourself cope with stressful, unexpected circumstances, so please leave a comment. 🙂
We can do this!
 
Want a simpler life?
Join our simplifying, organizing, life-changing community!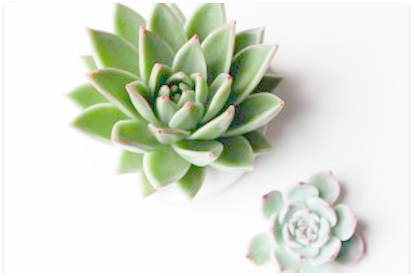 Click here to join The Peaceful Mom Community!
Get weekly encouragement & 10 Minute Organizing Tips
PLUS access to our Organizing and Printable Library including:
10 Minutes a Day Declutter Calendar — focus on one small area each day of the month
Organizing Printables – to organize your life one baby step at a time
Monthly Gifts – because who doesn't love a surprise?

 You May Also Enjoy: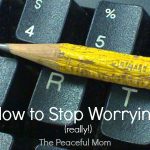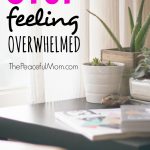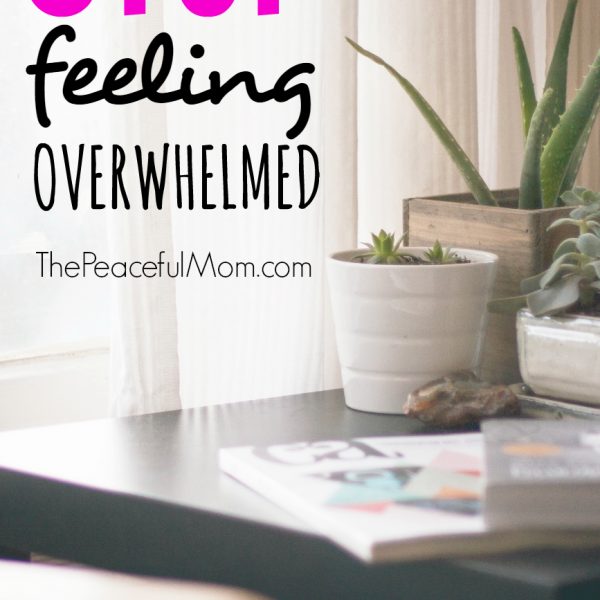 Reader Interactions