Join us for the 30 Day Dejunkify Challenge (and see what I dejunked this week).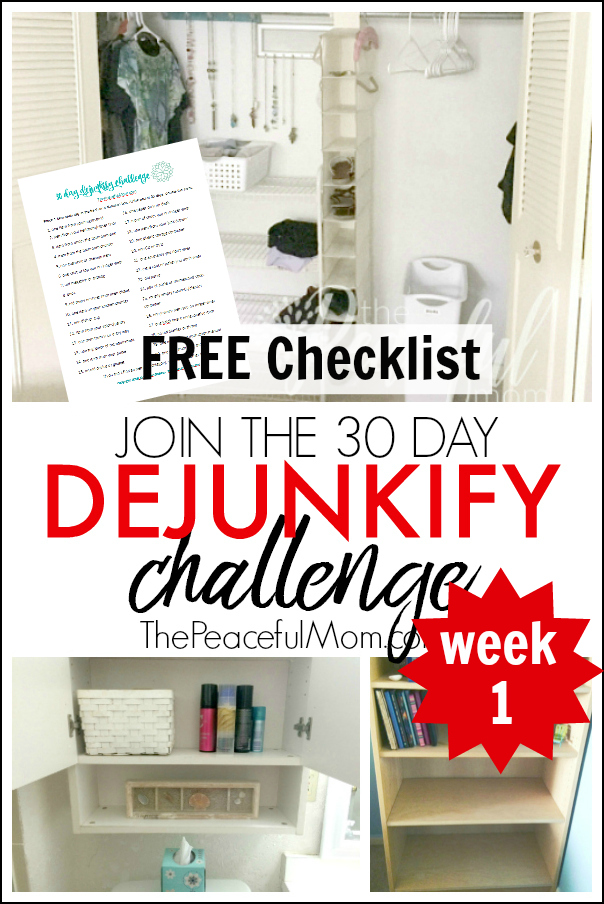 We're spending 30 seconds for 30 days in 30 areas of our home to remove the junk. The 30 Day Dejunkify Challenge is helping us to develop the habit of looking for items we can discard on a daily basis — because a little at a time eventually equals a lot.
Sign up HERE to enter to win in our giveaway and grab your 30 Day Dejunkify checklist!
Take a peek at what I've dejunked this past week.
Nightstand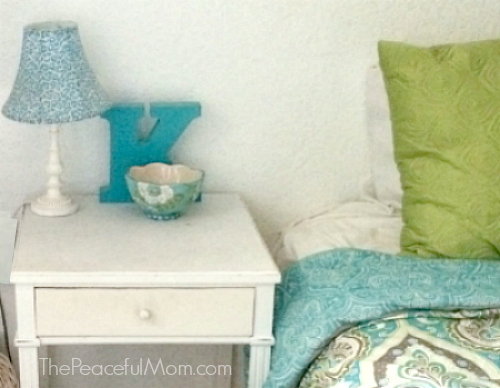 My nightstand looks pretty good from the outside, right?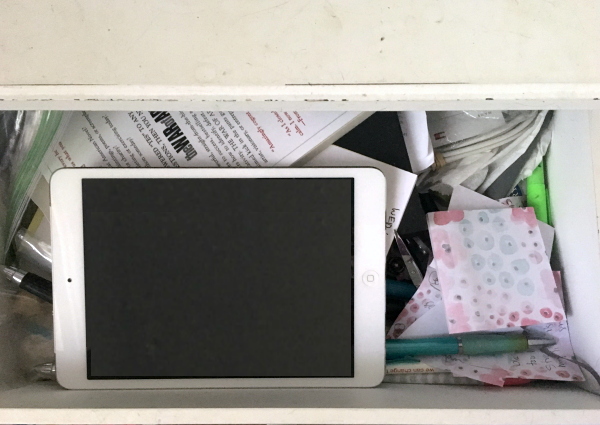 BEFORE
But inside the drawer is a secret hoarding spot for junk.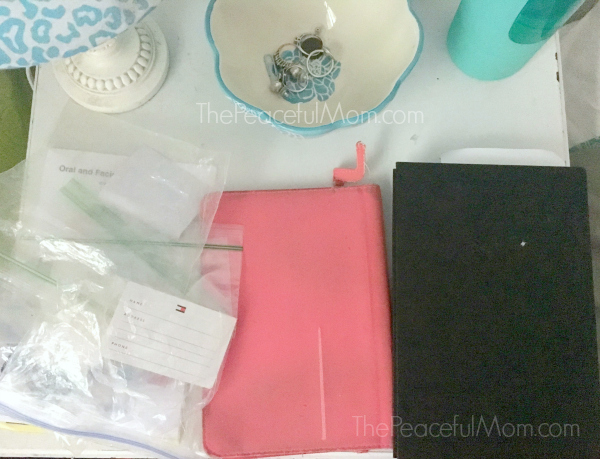 In my 30 second dejunking session I removed the pile of trash you see on the left, a broken iPad holder and a book I'm not going to read.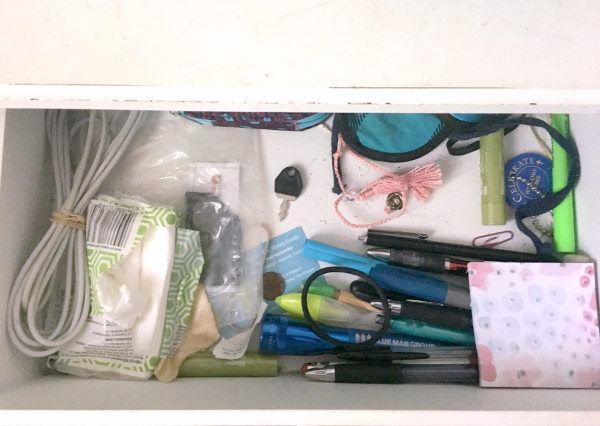 AFTER
And this is what it looks like after — not perfect (who needs TEN pens and pencils in one drawer?), but it's much better.
Bedroom or Closet Floor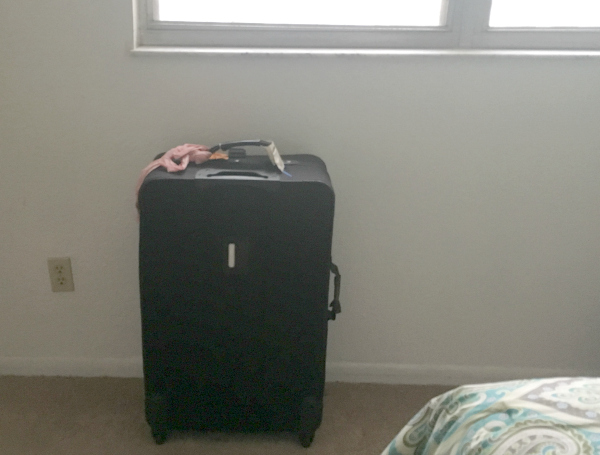 I'm embarrassed to say that my empty suitcase has been sitting next to the bed for three weeks now since we returned from our trip. I finally put it where it belongs.
Under the Bathroom Sink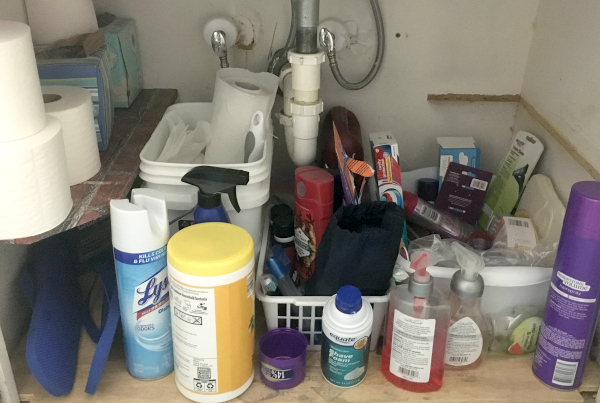 This area is a little jumbled, but there wasn't much to get rid of except for the hairspray lid in the front, the mostly empty soap dispenser on the right and an extra tissue box in the back left. (I use these to store recycled plastic bags we use for the bathroom trashcan.)
I had no items on my bathroom counter to declutter, but I did remove two old mascara tubes from my makeup basket. They're supposed to be discarded every six months, but I haven't been great about that.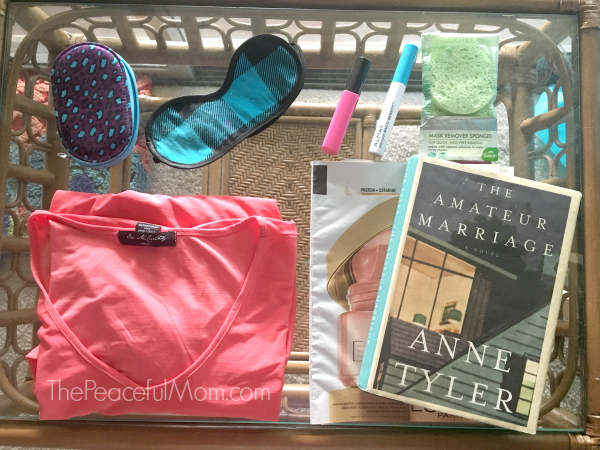 So here's a look at the additional items I discarded or added to the donation box this past week.
As for the book, I don't even know why I bought it from the thrift store because I never read fiction books. I prefer to read non-fiction so I can learn something while I'm reading — yes, I'm a weirdo who thinks it's relaxing to learn.
Removing one item a day may seem insignificant, but we're making progress and developing the habit of looking for items to discard every day. Progress, not perfection!
I would love to hear how the 30 Day Dejunkify Challenge is going for you, so leave a comment below. 🙂
Also, make sure you're signed up for the giveaway HERE.
We can do this!
 
Share the 30 Day De-Junkify Challenge with your friends!
Share this post on Facebook.
Want a simpler life?
Join our simplifying, organizing, life-changing community!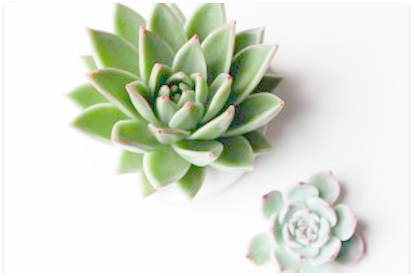 Click here to join The Peaceful Mom Community!
Get weekly encouragement & 10 Minute Organizing Tips
PLUS access to our Organizing and Printable Library including:
10 Minutes a Day Declutter Calendar — focus on one small area each day of the month
Organizing Printables – to organize your life one baby step at a time
Monthly Gifts – because who doesn't love a surprise?