Learn 5 quick ways to stop feeling overwhelmed so you can do what needs to be done.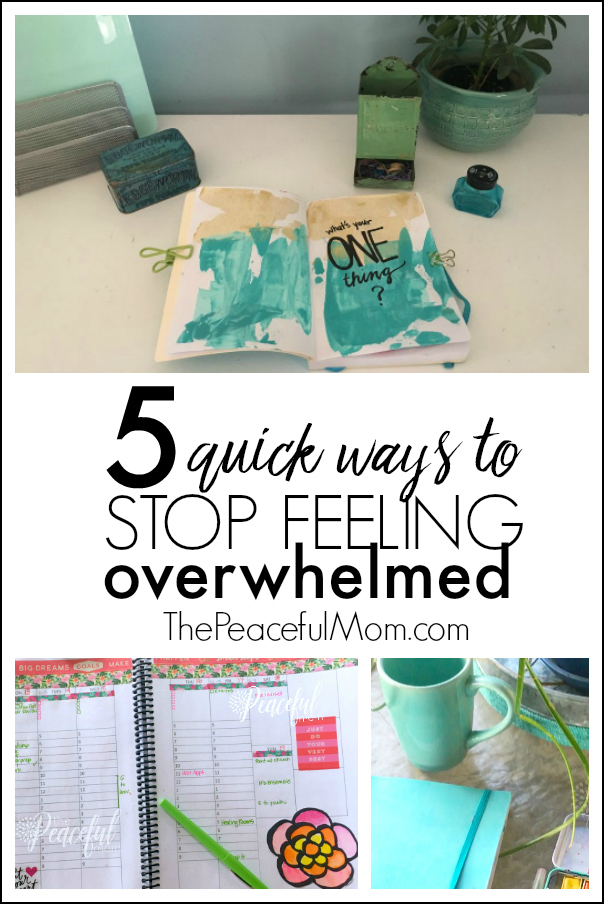 Whew! The last month has been a whirlwind for our family.
Between work projects, finishing the school year and traveling for a week to see extended family, we've been very busy.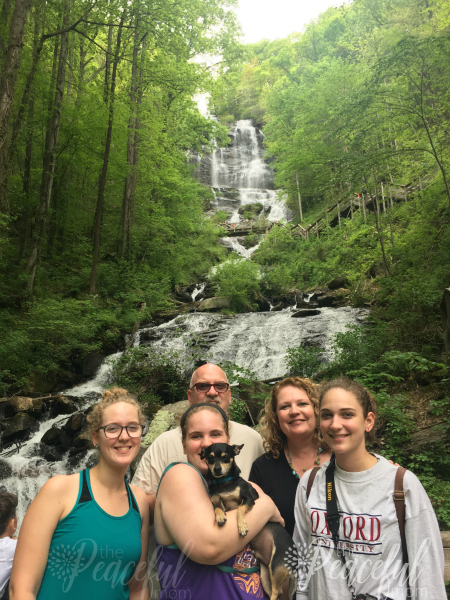 And this past week I hit a wall.
I felt completely incapacitated — unable to do anything except take care of the barest essentials and rest.
When I looked back I realized that I have done a very poor job of taking care of myself and I needed some serious intervention to recover.
If you've experienced (or are experiencing!) a similar season in your life, let me share my top five ways to stop feeling overwhelmed.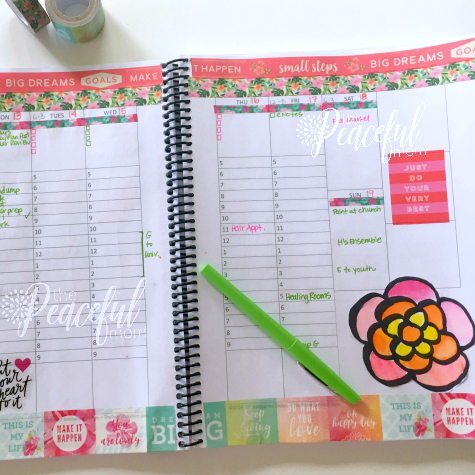 Clear Your Schedule
My first task was taking everything off of my schedule that I possibly could so that I could stop some of those overwhelming feelings immediately. I rescheduled some appointments and a work commitment to make some space on my calendar.
I also postponed making a big decision that we have looming, because I realized that I was not in my prime mental state, if you know what I mean.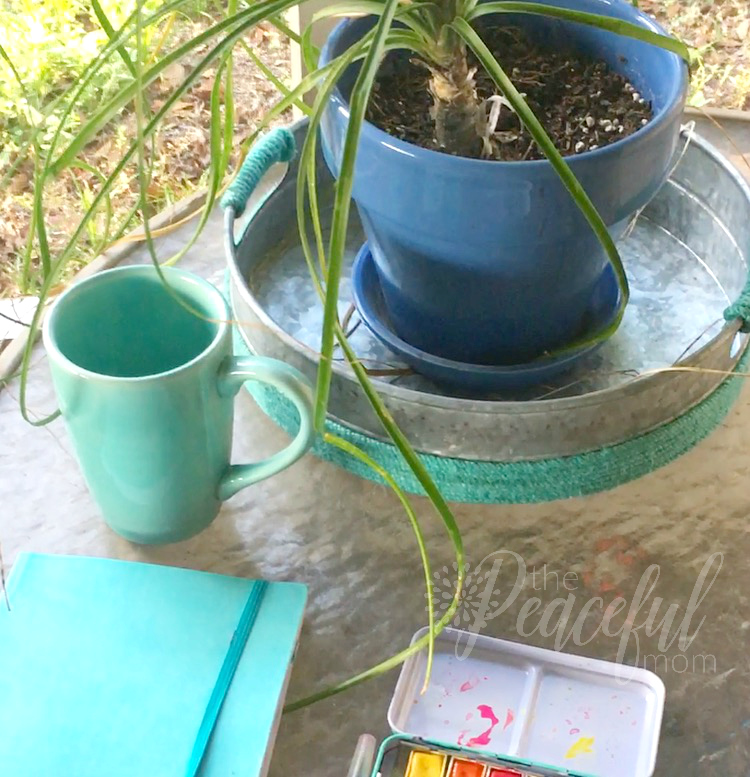 Take a Rest Day (or Two!)
There's nothing more restorative than taking a day to do absolutely nothing but rest, and especially if you also unplug from your devices. I spent a day in my most comfy clothes, drinking herb tea, doing art work and taking naps — and it was amazing.
If you can't schedule an immediate day off, try taking an afternoon off to rest and do nurturing activities. I keep a list of self-care activities in my Joyful Life Planner (the Bliss List) so I can remember what makes me feel better. (Now if I can only remember to do those things on a regular basis!)
Ask for Help
As women, this is often one of the most difficult tasks for us, but it's absolutely essential if we want to maintain our mental, emotional and physical health.
Asking for help can look differently for each of us, but for me it meant ordering groceries online and having my husband pick them up, ordering pizza for dinner and having my children pitch in for extra cleaning tasks. Maybe you can call a friend to watch your kids for a few hours or ask your husband to take them out for the day so you can rest. Ask for what you need so that you can take care of yourself well.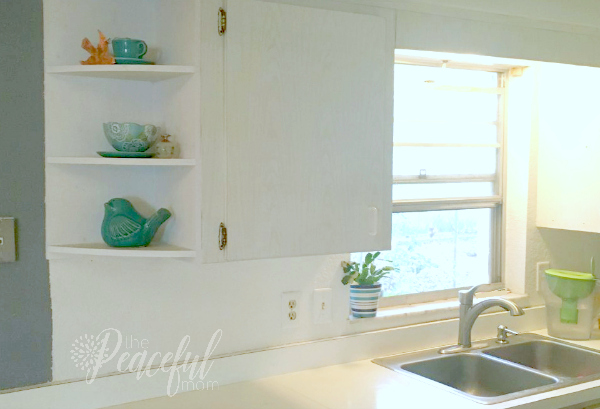 Cut Corners
When you're feeling overwhelmed, it's not the time to be a perfectionist or feel guilty about taking a few shortcuts. Use paper plates so you don't have as many dirty dishes, leave the clean laundry in the baskets and eat super simple meals for a few nights. Cereal for dinner, anyone?
Maybe the sheets don't get washed this week (does anyone actually wash them EVERY week anyway?) and the floors are a little dirty, but you can always clean later. Make taking care of yourself a priority right now.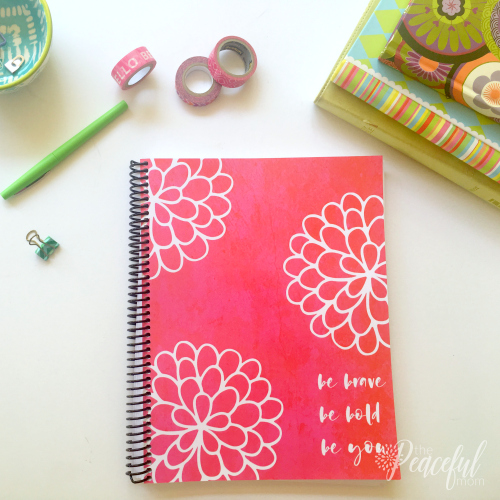 Write Everything Down
When you're feeling overwhelmed it's difficult to think clearly and remember everything that you need to remember. It's really important to keep your notes to yourself in one place, either in an app on your phone like Evernote (read more HERE) or in a notebook or planner.
I use Evernote for quick ideas I have when I'm out of the house and to maintain long term master to-do lists, or lists that change often like our grocery list. I use the Joyful Life Planner for weekly planning and daily scheduling. I keep myself sane by checking my master to-do list then prioritizing my top 3 MUST DO tasks for each day. Once I've accomplished those, I can move on to other items if I have the time and energy.
Take Baby Steps
A bonus tip is to break down overwhelming aspects of your life into smaller components. For example, right now I have a huge backlog of photos and emails that I need to take care of. When I feel overwhelmed by the enormity of the project I procrastinate, so I decided to make a goal of deleting at least 5 photos every day and processing old emails for at least 2 minutes a day.
If you have a problem with clutter, you could decide to declutter 5 items every day or work on your paper pile for 5 minutes a day. Breaking those big tasks into much smaller steps will immediately motivate you to keep making progress.
Some seasons of life can leave us feeling overwhelmed, but by taking these steps we can quickly break through the overwhelm and get back to normal life. Using these steps I was able to recover from my mental and physical exhaustion in just a few days. Hopefully they'll help you just as quickly.
I would love to hear what you do to break through overwhelm, so leave a comment. 🙂
We can do this!

Want a simpler life?
Join our simplifying, organizing, life-changing community!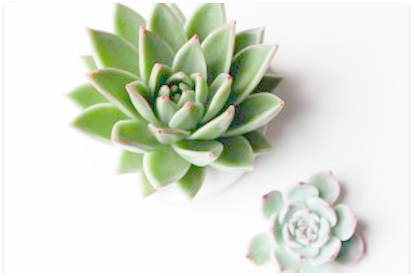 Click here to join The Peaceful Mom Community!
Get weekly encouragement & 10 Minute Organizing Tips
PLUS access to our Organizing and Printable Library including:
10 Minutes a Day Declutter Calendar — focus on one small area each day of the month
Organizing Printables – to organize your life one baby step at a time
Monthly Gifts – because who doesn't love a surprise?