Learn 3 honest reasons you should not purchase the popular Ultimate Homemaking Bundle. 
3 Honest Reasons Not To Buy This Bundle 
By now you've probably seen ads for the 2018 Ultimate Homemaking Bundle — a collection of  129 ebooks, courses, membership sites and printables worth $3,687.47 for 98% off.
The Ultimate Homemaking Bundle promises to help you:
Save money and get your finances in order.
Save time every day.
Organize and declutter your home and your life.
Build stronger relationships with your kids .
Rekindle the romance in your marriage.
Strengthen your faith.
and more.
But is it a good deal for YOU?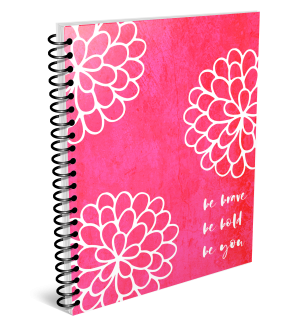 I've purchased and used many of the previous Ultimate Bundles, and I even have a product in this collection (the 2018 Joyful Life Quarterly Planner).
I also make money when you purchase through my links, which is a great reason to promote it, but today I want to share three reasons you should NOT buy the the 2018 Ultimate Homemaking Bundle.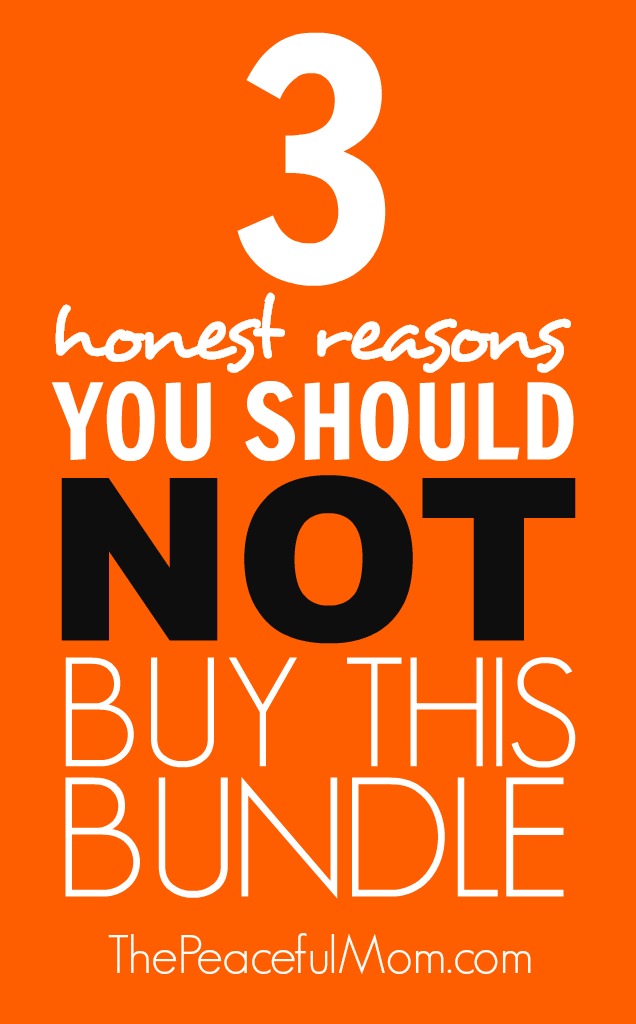 You literally have NO extra time in your day or week.
Life as a mom is always busy, but if you're currently in a season in which you can't keep up with basic necessities and there's just not one extra moment to spare to watch a five minute video, listen to an audio or read part of an ebook, this bundle is not for you.
I've been there and the key is just doing the basics while you're in survival mode, and trying to get out of the overwhelming circumstances as soon as possible. You can always do your own research and find the resources you need when you have more time.
But if you can squeeze out a little bit of time (5 to 10 minutes in your day or week — maybe by avoiding social media during specific times), there are three time and sanity saving resources you may want to check out in this bundle:
Freezer to Slow Cooker Meal Plan 3 Month Subscription by Sarah Robinson ($29.99) – weekly menu plan sent to your inbox so you can save time and money getting dinner on the table.
The Essentials: 7 Projects to Sane-ify Your Life by Tsh Oxenreider ($37.00) – short, actionable video course to help you take care of 7 life foundations that will stop the overwhelm, valued at more than the entire bundle. 
The Clutter Handbook by Clean Mama ($10.00) – Becky of Clean Mama gives you a simple, step-by-step method to finally declutter your home that anyone can follow.

You're struggling to buy groceries this week.
I know that many of my readers are struggling financially, and some of you are in dire circumstances with issues like a job loss. I would never recommend that you buy something like this bundle when you need the money to feed your family.
So if you are in a financially desperate situation, please pass on this bundle.
If, however, you can eat more cheaply this week and can squeeze a little money out of the budget, there are two resources in this bundle you'll want to take a look at:
Real-Life On A Budget Planner by Jesse Fearon($19.97) – colorful and practical printable pages to help you organize everything pertaining to your money.
Financial Foundations: Everything You Need to Build a Strong Financial Foundation by Jennifer Roskamp ($37.00) –  super practical and helpful course to get your money on track valued at more than the entire bundle!
You've previously purchased bundles and never used them.
I've been guilty of purchasing something that looked good at the time and then never using it, so you're not alone. If, however, you are habitually purchasing books, courses or other digital resources and never looking at them, then this bundle is not for you.
Personally, when I decide whether or not to purchase a bundle, I try to find three resources in the collection that will be the most helpful to my current situation and focus on those. I feel like I've received the value of what I paid if I use at least three resources from the bundle, then I save the remainder of the resources to access later.
I've always used at least 5-6 of the resources in every Ultimate Bundle that I've ever purchased, and I'm still returning to a couple of previously purchased bundles and finding tools which I'm using right now.
If you decide to try one more time, you need to know that this bundle comes with a QUICK START GUIDE which will help you quickly narrow down exactly which resources will help you the most right now. No wasting time wading through multiple books or courses, you can immediately see what will work for you.
I always want to give you my honest opinion and allow you to make the decision of whether or not a tip, strategy or resource is right for you.
But if you're struggling with staying organized, feeling overwhelmed and keeping your home clean and organized you'll want to take a look at this bundle and see if it's the right fit for you.
If you decide it is, you'll get access to:
62 eBooks
30 eCourses, videos & audio files
34 printables & workbooks,
and 3 membership sites
plus more than $180 in bonuses like free kids' books from Bookroo, unlimited books, audiobooks and magazines with a 3-month Scribd subscription, or free natural eyeshadow from Orglamix.

But hurry, because it ends in:

Whatever you decide, you know that I'm always here to help. 🙂
We Can Do This!