Learn 3 simple ways we saved money last week — and you can too!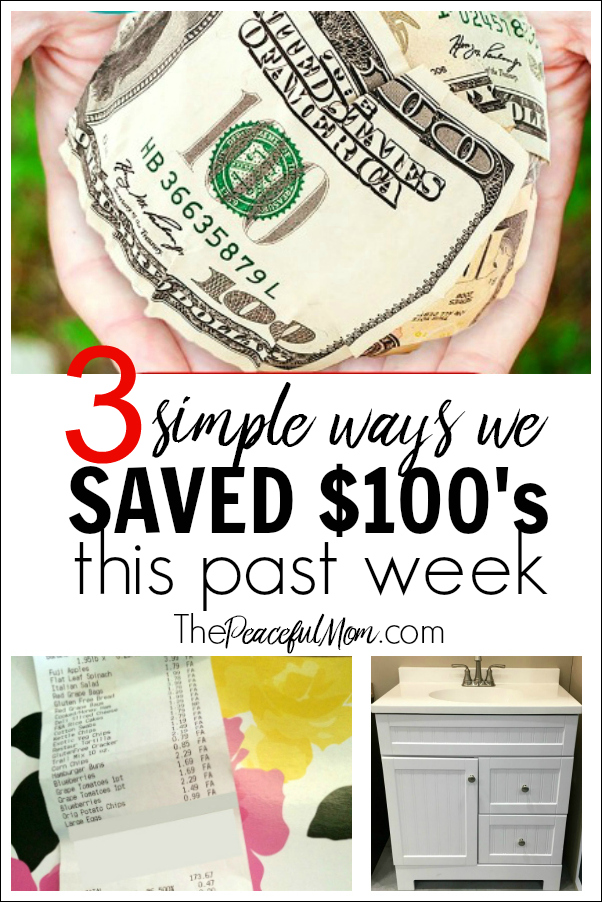 Do you ever feel like your money is flying out the window and you don't know where it's going?
Me too at times.
But my husband and I have learned a few tricks over the years to calm the chaos in our finances so we can start saving money, and today I'm sharing a couple of ways we saved money last week.
3 Ways We Saved Money (& you can too!)
 
Keep "Easy" Meals On Hand
I don't know about you, but I'm not a fan of cooking. And NOT cooking is my default when I've had a stressful day or I feel tired.
But ordering "emergency" pizza or takeout is EXPENSIVE.
So I work with my too-often lack of cooking mojo by stocking quick-to-fix meals and bulk cooking ahead of time. Last week I made a batch of  3 Day Chicken and relied on the pre-cooked ground beef in my freezer (see How to Freeze Ground Beef HERE) for speedy tacos and slow cooker chili.
I also served frozen pizza one night instead of ordering delivery. It's even cheaper to make your own crust, but as I mentioned, I need fast, easy meals to prevent "let's order out" syndrome.
SAVINGS: $50-$100 this week from NOT ordering takeout for the family two nights when I wanted to.
TIP: Grab my 27 Fast & Frugal Meals HERE for more simple, budget-friendly meal ideas and recipes.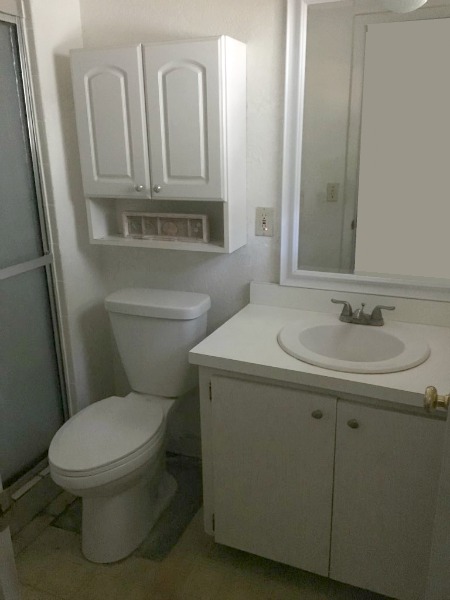 Be Okay With "Good Enough"
We're currently renovating the master bath in our Fixer Upper (read about our Fixer Upper Projects HERE).
I would love to have a Pinterest-worthy bathroom to showcase, but we have a tight budget so we need to choose the most budget-friendly options as we move along in the process.
We've been looking for a used vanity, but haven't found one that will fit our small space. I found a custom made vanity that I love, but I just can't justify the price tag given our budget for the entire renovation.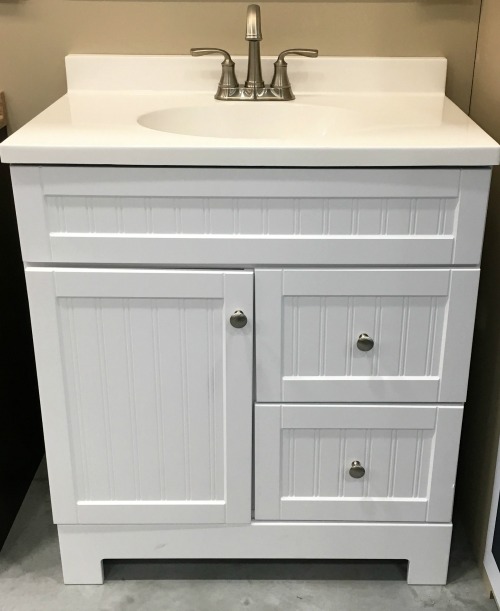 So we decided this past week to purchase a "good enough" bathroom vanity (pictured above) and reuse our existing faucet in order to save money. Vanities are relatively easy to change out later if we decide to, but this stock cabinet and sink combo will work for now — and it's a VAST improvement over what we currently have.

SAVINGS: $400 from NOT purchasing the designer vanity I wanted.
TIP: When money is tight, make sure your purchasing choices make sense for your current budget.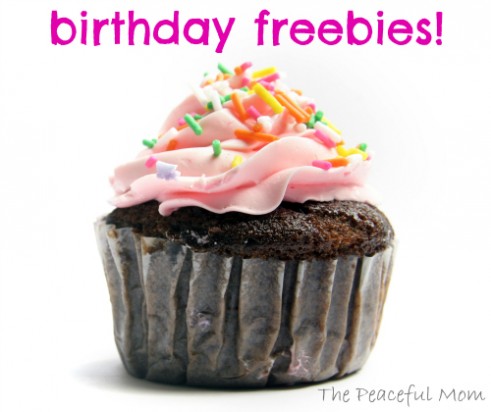 Sign Up for Free Offers
My husband and I like to enjoy a weekly date night to keep our relationship strong and vibrant, but dates can be expensive. We saved money last week by using a free birthday offer at a local restaurant and drinking water so our entire meal and tip was less than $15.
SAVINGS: $10 from the free meal coupon and NOT purchasing drinks.
TIP: Check out all of the current Birthday Freebies HERE and sign up for your coupons and deals!
I would love to hear how you saved money recently so leave a comment. 🙂
We can do this!

Want a simpler life?
Join our simplifying, organizing, life-changing community!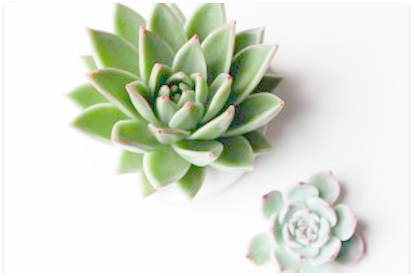 Click here to join The Peaceful Mom Community!
Get weekly encouragement & 10 Minute Organizing Tips
PLUS access to our Organizing and Printable Library including:
10 Minutes a Day Declutter Calendar — focus on one small area each day of the month
Organizing Printables – to organize your life one baby step at a time
Monthly Gifts – because who doesn't love a surprise?

Reader Interactions