See how to organize with a Monthly Vision Board (& take a peek into mine!).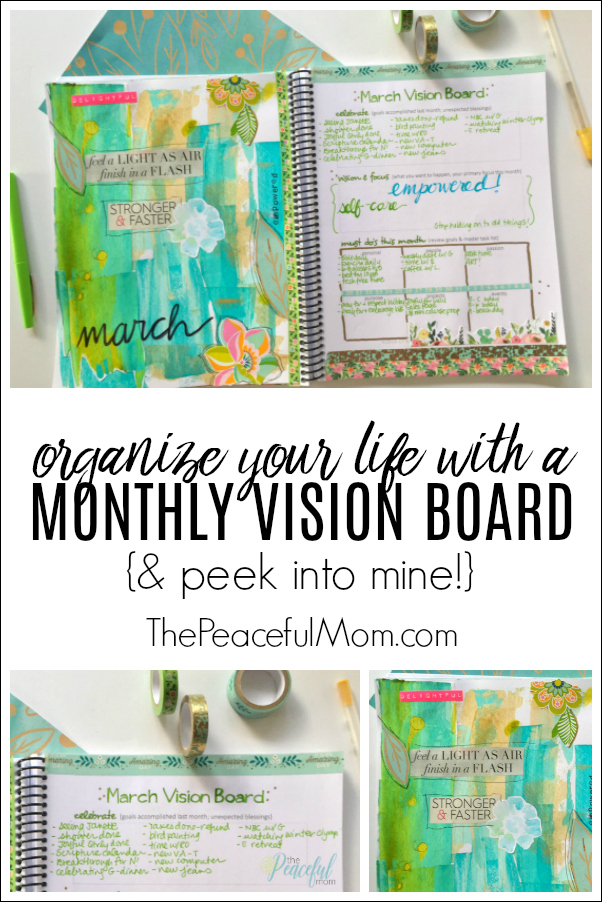 Want to live your best life and reach your biggest goals? Me too!
A great way to make that happen is to organize with a monthly vision board. Vision boards enable us to visualize what we want, and by focusing in on the upcoming month, we're more likely to take specific action and move forward on our big goals.
Here's a peek at my vision board for March: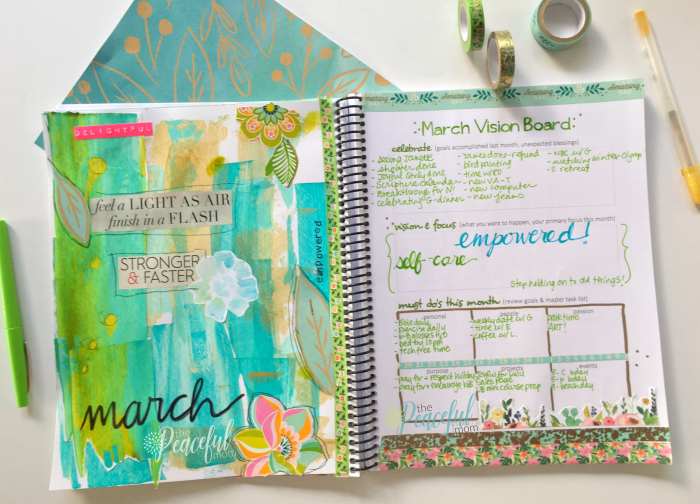 I use the Joyful Life Playbook, but you can also organize with a bullet journal or create your vision board on piece of paper.
This month I made a "tip in" by using washi tape to add in a visual vision board on the left side over the monthly calendar. (See a quick video HERE.)
See my favorite planning supplies and how I use the Joyful Life Planner HERE.
HOW TO MAKE A MONTHLY VISION BOARD
To make an effective monthly vision board, include these three steps: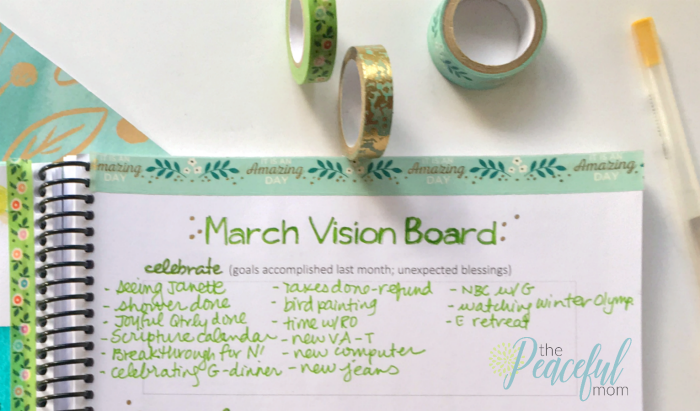 Celebrate
The first step in making an effective monthly vision board is to review the past month and celebrate all of the goodness in your life, as well as your accomplishments.
This month I'm celebrating meeting with a friend I haven't seen in years, creating a Scripture Calendar, and some great times with my hubby — yay!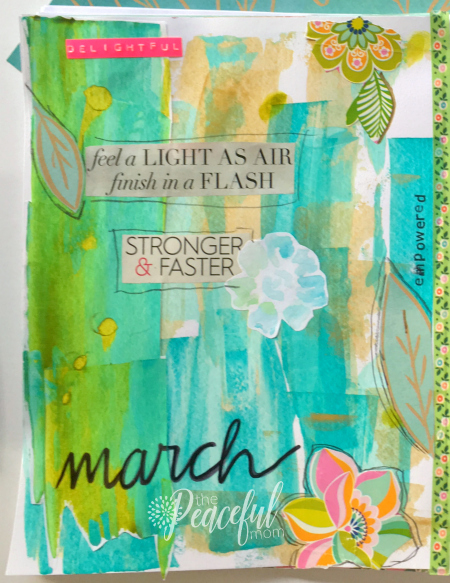 Vision and Focus
Next it's time to think about what you want to happen in the upcoming month. This powerful step enables you to narrow your focus and choose what's really most important for the next few weeks.
As I mentioned, I added a "tip in" to my Joyful Life Planner vision board for this month. It represents how I want to feel and act this month: strong and empowered to do what I need to do.
I used acrylic paint for the background, then added magazine clippings, flowers cut from wrapping paper, and leaves cut from an old Happy Planner section divider, a watercolor flower I previously painted and a label I made with my Dymo Label Maker.

My goals are to continue simplifying my life and business while taking care of myself physically, emotionally, mentally and spiritually.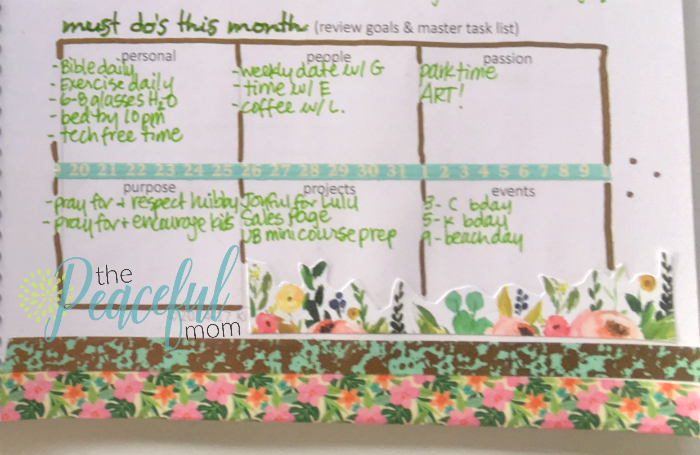 Must-Do's This Month
This next step is key to making your monthly vision board work for you. Once you know where you want to focus, it's time to convert that vision and focus into actionable steps you can take throughout the month.
I try to limit my action steps to just a couple in each category to ensure that I can actually accomplish them.
This month I'm finishing a couple of work projects, spending time with family and friends, as well as making sure I spend time out in nature.
If you haven't tried creating a monthly vision board, I encourage you to start this month. You'll be amazed at how it helps you to focus on what truly matters most to you.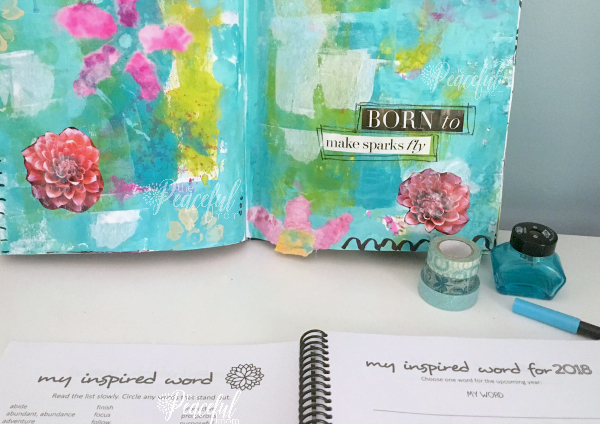 If you want a planning system that incorporates the monthly vision board, try the Joyful Life Playbook/Planner.
It's the system I've used for the past five years to create a life I love.

Click HERE to read more about it.
I would love to see your vision board this month, so leave a link below or comment with your focus for this month.
Happy Planning!

Want a simpler life?
Join our simplifying, organizing, life-changing community!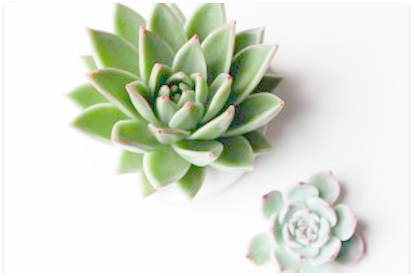 Click here to join The Peaceful Mom Community!
Get weekly encouragement & 10 Minute Organizing Tips
PLUS access to our Organizing and Printable Library including:
10 Minutes a Day Declutter Calendar — focus on one small area each day of the month
Organizing Printables – to organize your life one baby step at a time
Monthly Gifts – because who doesn't love a surprise?

You May Also Enjoy: