Read Lauren's journey from unorganized to an organized life using four simple tools.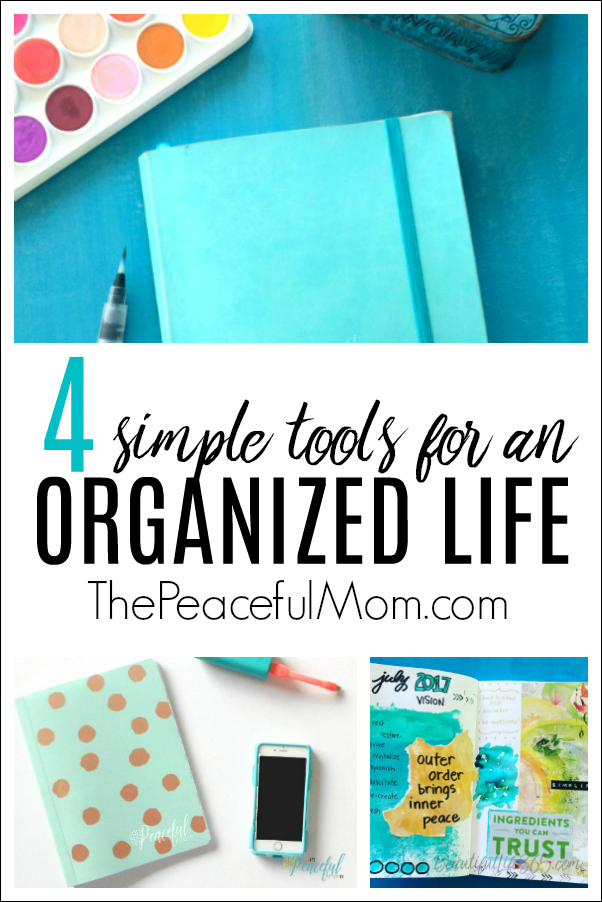 My Journey to an Organized Life is a GUEST POST from Lauren.
Is folding laundry the bane of your existence?
Do you sometimes feel too overwhelmed with clutter to do anything about it?
Do you scroll through Instagram and wonder how these people have time to take cute pictures of their perfect desk and get all their work done?
If you're anything like me, you may not be an inherently organized person, but you still want and need some order in the chaos. I'm still learning about myself and how to live my best organized life, but here are some tips I've discovered in my journey.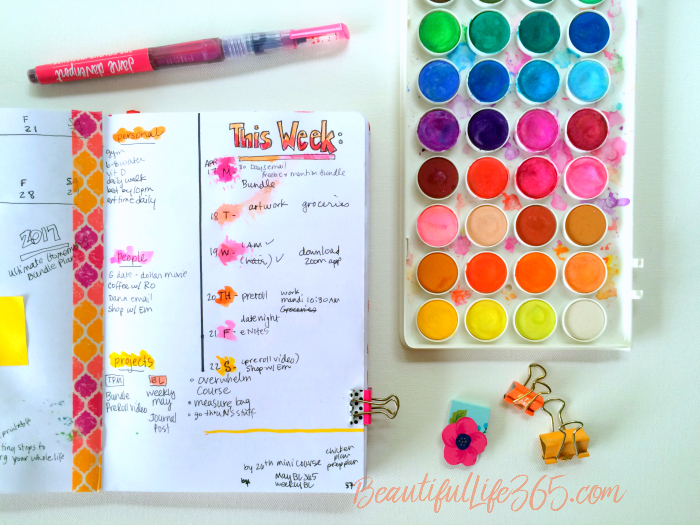 Bullet Journal
Starting summer of last year I decided to use a bullet journal. From June to September, I consistently created monthly logs and daily logs, and updated these once per day.
However, in the fifth month of this journey, I lost my motivation and I never drew the October calendar. I discovered that I needed structure in my scheduling and that the bullet journal format actually provided too much freedom.
What attracted me to bullet journaling was the list and goal creation guidelines. The whole point of keeping a bullet journal is to invoke flexibility of format in your planning. The beauty of the bullet journal is that it can really be whatever you want and need it to be.
I don't need a calendar in my bullet journal because a dated planner works best for me. What I instead choose to put in my bullet journal are pages like Bible reading plans, workout goals, and reading journal entries.
Have you considered using a bullet journal, but feel too daunted by all its possibilities? Or maybe you're beginning to feel trapped within its pages? Take a look at what you like best about the format, and simply pull what works for you. (Read How to Organize with a Bullet Journal HERE.)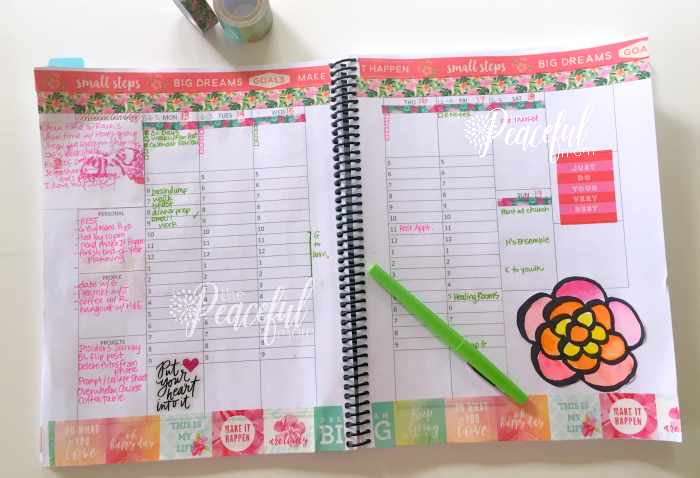 Planners
Classes and homework can threaten to take over a college student's life, and as a person who wants to retain my sanity, I can't let this happen. Therefore, I keep one planner dedicated to my general life, and another (cheaper, less fancy, pretty basic, just to get the job done) for school.
My school planner actually looks pretty messy and bursts with notes and reminders that probably only I will ever understand. All the action happens on the week breakdown pages of the planner. Bigger deadlines like projects, exams, midterms, and finals trickle onto the month-at-a-glance pages.
I love to cross items off a list. It makes me feel accomplished, like I actually have my life together. Sometimes I scribble over items. Sometimes I procrastinate and don't get to cross things off.
It is important to include deadlines, but also to map out when you will be working towards these targets. Try to plan out things as far ahead of time as possible in order to minimize assignments sneaking up on you and rushing to finish things last minute. As a general rule of thumb, every Sunday or Monday, I write out the week and revise any plans that were made ahead of time if needed.
My general life planner is prettier than my school planner. It's also for the calendar year instead of the school year. Essentially, it replaced the schedule aspect of my bullet journal. The action still happens mostly on the week breakdown pages. Here, I write specific places, times, and reminders.
(Check out the Joyful Life Planner HERE.)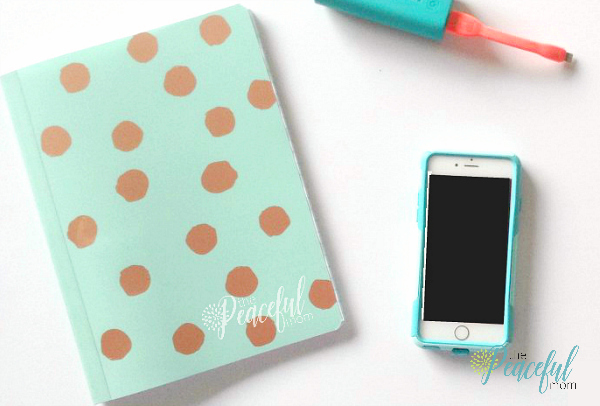 Phone Calendars
If I don't have my planner with me, but need to make plans, I like to have something on my phone to make the process easier.
I have an iPhone, and I tried using the default calendar app for a while, but entering in information is so tedious. Last year, I finally downloaded Google Calendar.
I like using Google Calendar because my work schedule and school assignments can be imported right into my Google account. This is less work for me, and most of the automatically imported events are still customizable. (Okay, some of my school assignments aren't, but I deal with the default color for the sake of convenience.)
I still use the iPhone calendar for things like birthdays or anniversaries, but I've come to love Google Calendar for the day-to-day activities and deadlines.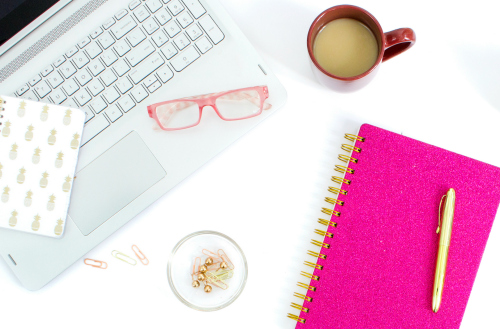 An Organized Workspace
I'm the worst when it comes to keeping my workspace organized. My chaotic method can be summed up in PILES.
EVERYWHERE.
I recently invested in a new desk from Ikea with many drawers and shelves. It saved me from a bleak future filled with piles of books and papers with no way out in sight.
Workplace organization is all about ease of access. What do you use the most? Keep those notepads, books, pens, or paints in a shelf, drawer, or bin within arm's reach. What do you use the least? You can afford to keep those folders, binders, or backup art supplies in a less accessible area, like a basket next to the desk or a bookshelf across the room.
It's one thing to get organized, but for someone like me, it's a whole other game to stay organized. To beat this challenge, I pick one day out of my week to reorganize my workspace (this day usually includes folding laundry too).
I also must constantly remind myself of tasks or goals I need to complete. Lists, lists, lists!
I write lists on a whiteboard by my desk, in my planner or bullet journal, on sticky notes (real ones and that wonderful app on my computer), and pretty much anywhere I consistently look throughout the week. I once reminded myself of a quiz due date by placing a sticky note on a jar of Nutella.
Organization for the inherently unorganized person can be tricky to kick off, but not entirely impossible. Take some time to learn about yourself. Don't be afraid to try methods that may not ultimately pan out. It's all about trial and error.
And give yourself grace.
______________________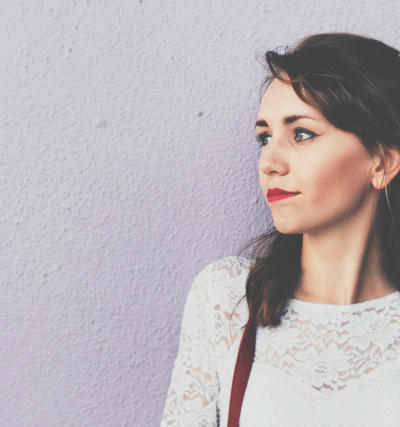 Lauren is a senior in college studying English with a focus on creative writing. She has experience writing, critiquing, and editing fiction, scripts, nonfiction, and poetry as well as formal writing. She also works as a freelance writer and editor and creates content and maintains an Instagram account showcasing local businesses and hot spots around her city. Science fiction is her passion and she believes coffee is better with obscene amounts of cream.
You can contact her at LaurenAliceInk.com and follow her on Instagram @laurenaliceink.
Want a simpler life?
Join our simplifying, organizing, life-changing community!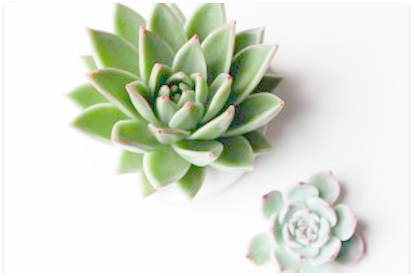 Click here to join The Peaceful Mom Community!
Get weekly encouragement & 10 Minute Organizing Tips
PLUS access to our Organizing and Printable Library including:
10 Minutes a Day Declutter Calendar — focus on one small area each day of the month
Organizing Printables – to organize your life one baby step at a time
Monthly Gifts – because who doesn't love a surprise?

You May Also Enjoy: