Tired of the clutter? Join me for the 31 Day Decluttering Challenge!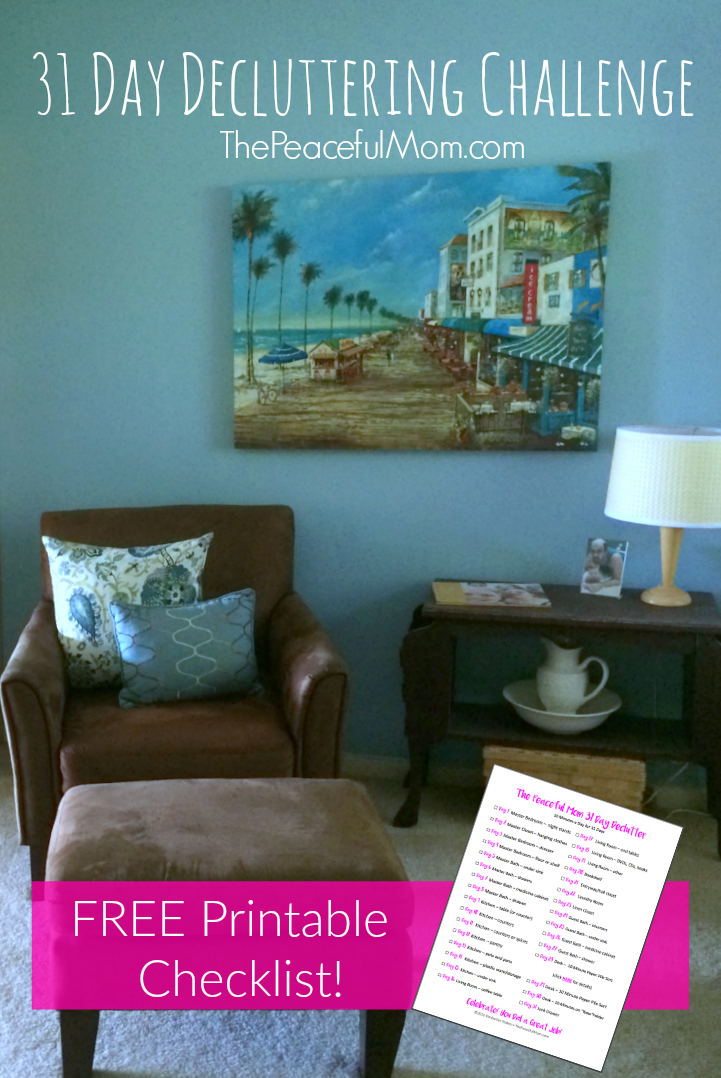 31 Day Decluttering Challenge
I hear from readers all the time, so I know that a huge number of you struggle every day with feeling overwhelmed, and one of the main reasons you feel that way is because of clutter.
And I totally get it!
Between running a household, taking care of my family and running a business, my life is FULL, and the piles can creep in everywhere if I'm not careful.
But I know that I can immediately cut through my overwhelm by decluttering because a clear, organized space in my home — no matter how small — makes me feel calm and peaceful.
Because I'm busy like you, I also understand that you don't have time to remove everything from your closet and organize it by color. Sounds like a good idea until you're halfway through and your kid spreads peanut butter on the pile of clothes on your floor then the dog pees on it.
Which is why I created 10 Minutes a Day Decluttering, a simple and effective way to clear your space without adding to the overwhelm.
For the month of March I'll be hosting another 31 Day Decluttering Challenge using the 10 Minutes a Day Decluttering Method.
For this challenge I'll be working on three small areas that are driving me a little crazy.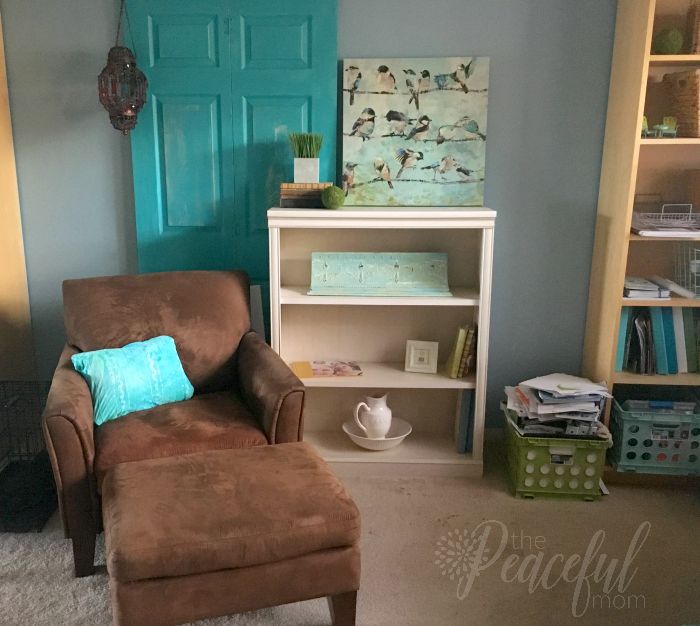 Office
My office is my art studio and office space, as well as a library, and sitting room when I need to take a break . The picture above doesn't seem so bad, right?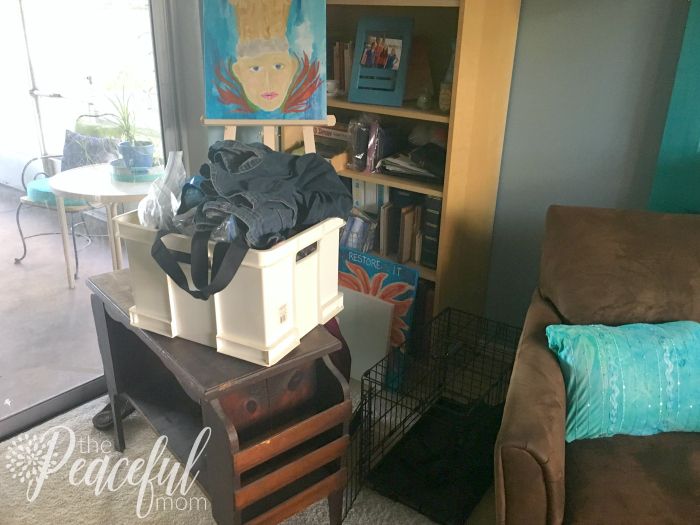 Until you look to the left of the room.
I moved the table into the office from our master bedroom when we demolished and rebuilt the shower in the master bathroom recently. (I'll share more about this mini reno soon.) But once I moved it, I really loved the space in the bedroom so here it sits waiting for me to make a decision about what to do with it. It's an antique handmade by one of my relatives so I don't want to get rid of it, but I don't really have a space for it either.
The crate on top of the box is full of items that I need to sort through including an old pair of jeans that I want to use in an art project. (Did I tell you the story of how I came home from the grocery store and my daughter started laughing at me. It turns out that I had been shopping with a rip down the back of my jeans from the waistband to the crotch and had no idea!).
Good thing there's another grocery store down the road because I won't be going back to that one.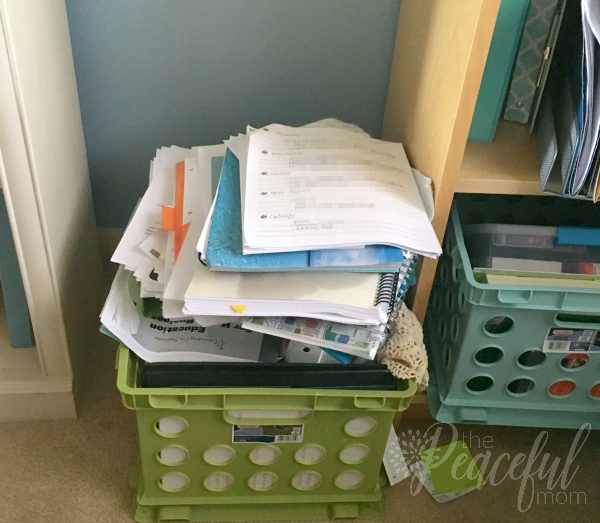 Paper Clutter
On the right side of the office I have a crate filled with old writing projects, workbooks from courses I've taken and files that I need to go through and purge. If you've been around for a while, you might recognize that crate from a previous 31 Day Decluttering Challenge. My intentions were good, but my follow through — no so much.
I'll be scanning some of the information into Evernote so I can completely get rid of the paper clutter. (See How I Organize With Evernote HERE and sign up for a FREE account.)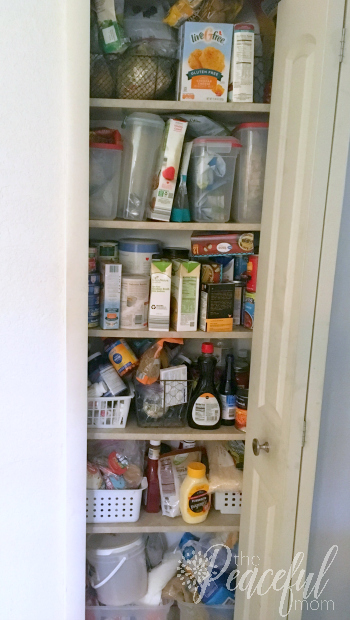 Pantry
The last area I have to address is our kitchen pantry. It's small to begin with, but I've been trying to cram more and more into the space without actually organizing it. I'll hopefully be taking an hour one weekend in March to remove everything, get rid of any expired food and completely re-organizing the entire closet.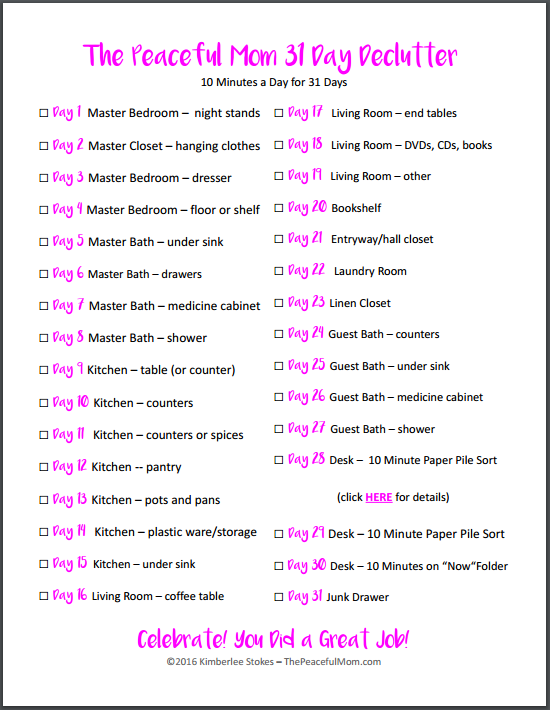 If you'd like to join me, you can choose one or two focus areas like I am, or you can use my free 31 Day Decluttering Checklist with simple daily 10 minute decluttering tasks.
To join us for the challenge:
1. Join The Peaceful Mom Community HERE.
You'll receive a confirmation email, then a welcome email with instructions to print your 31 Day Declutter Checklist plus other goodies!
2. Leave a comment on this post telling me your goal for this 31 Day Decluttering Challenge.
Remember, you can choose a focus area or use the 31 Day Decluttering Challenge Checklist to hit several areas in your home for 10 minutes a day.
3. Gather your supplies.
You will need:
a donate-able box for "giveaway" items
a laundry basket or bin for "put away" items
a trash can or paper bag for "throw away" items
You can read the 10 Minutes a Day Decluttering Guidelines HERE.
That's it!
We'll get started March 1st and I'll be updating you on my progress.
If you want to invite your friends to join you, share this post on Facebook.
We Can Do This!

You May Also Enjoy: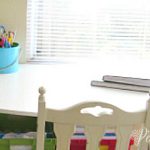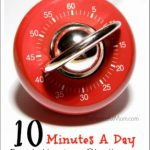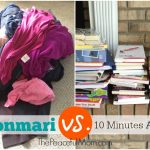 Want a simpler life?
Join our simplifying, organizing, life-changing community!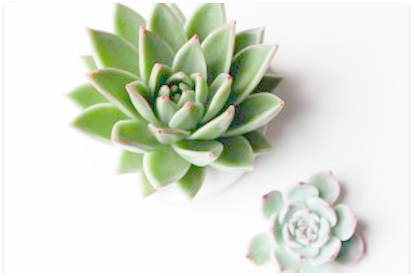 Click here to join The Peaceful Mom Community!
Get weekly encouragement & 10 Minute Organizing Tips
PLUS access to our Organizing and Printable Library including:
10 Minutes a Day Declutter Calendar — focus on one small area each day of the month
Organizing Printables – to organize your life one baby step at a time
Monthly Gifts – because who doesn't love a surprise?