Learn 3 simple routines to keep your house clutter free.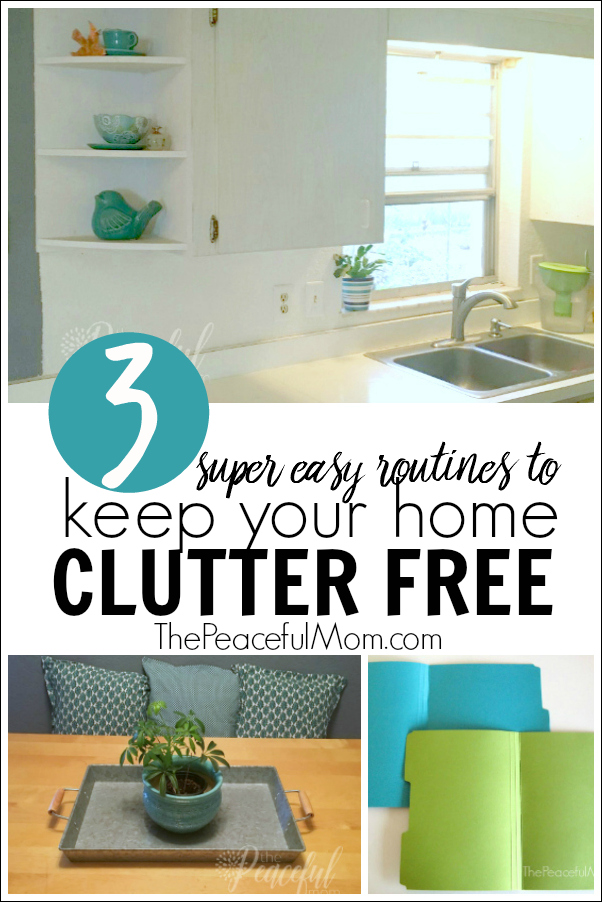 Want to keep your home clutter free, but you feel overwhelmed?
I totally get it.
It seems like there's a never-ending flow of clutter coming through my door — and without routines and processes to keep it at bay, the house is quickly overcome by the mess.
Today I want to share 3 simple, sanity-saving routines to help you keep your home clean and clutter free.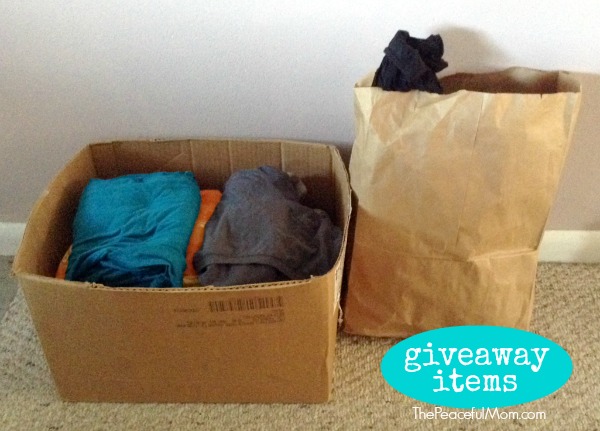 The Donation Box Routine
One of the primary reasons we have clutter in our homes is that we fail to regularly purge items that we're no longer using. The Donation Box Routine takes care of this problem quickly and efficiently by creating a simple process that encourages you to regularly get rid of those unneeded items.
First designate one spot in your home where you can place the items you need to give away.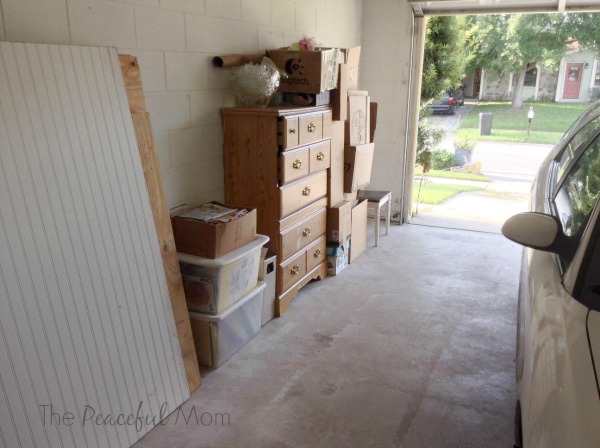 I like to use a recycled cardboard box (or as my friend Dana from A Slob Comes Clean calls it, a "donate-able donate box") or a paper grocery bag, which I keep in our garage. In the photo above you'll see two open boxes with donation items. (The boxes on the other side of the dresser need to be broken down and recycled.)
Once you've got your donation spot, every time you see something you no longer use or love, simply place it in the donation box or bag.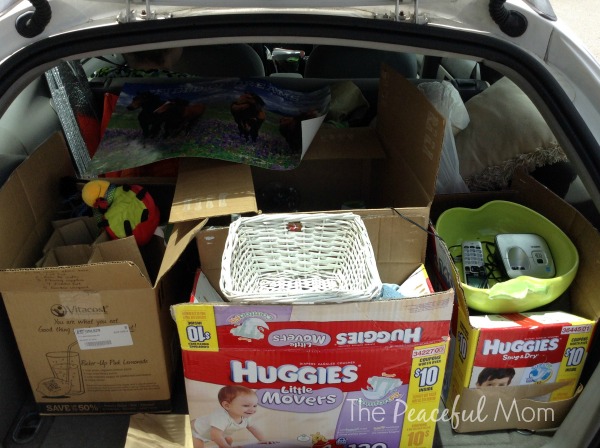 On your next errand day, take the boxes or bags to the donation center.
This routine is so simple, yet so life-changing.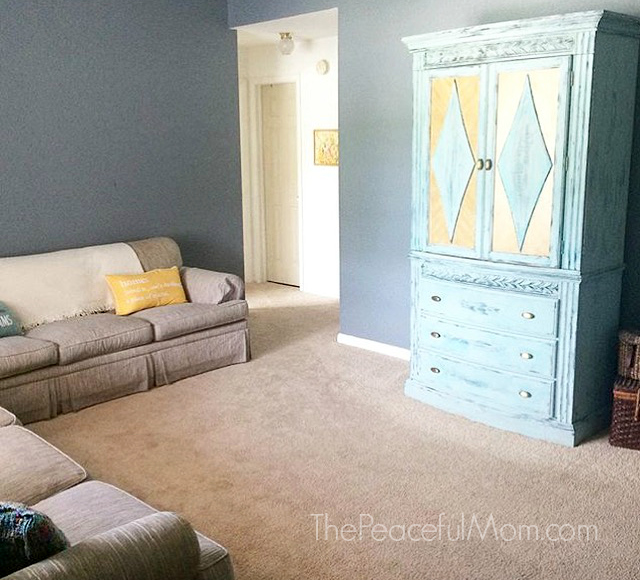 The Daily 10 Minute Tidy Routine
My favorite weapon to keep your home clutter free is the 10 Minute Tidy Routine.
First, let's define "tidy". Tidying up means we're quickly organizing and straightening up an area, as opposed to deep cleaning when we remove all the dust and dirt. Tidying gives the room an immediate appearance of being clean, even if there's some dust on the furniture and some dirt on the floor.
Every evening I set aside 10 minutes just before bedtime when I do a 10 Minute Tidy in our living room/entry way. I ask everyone to grab anything that they've left out in the open, quickly straighten up the throws and cushions on the sofas, then put away any items left on the end tables and floor. The living room instantly looks and feels better.
I strongly encourage you to enlist your children to help with your nightly 10 Minute Tidy Routine. It may be a struggle at first, but teaching your kids good habits will help both of you in the long run.
As for hubby, you can handle that as you see fit, but I do try to avoid nagging as much as possible (although I do get frustrated at times!).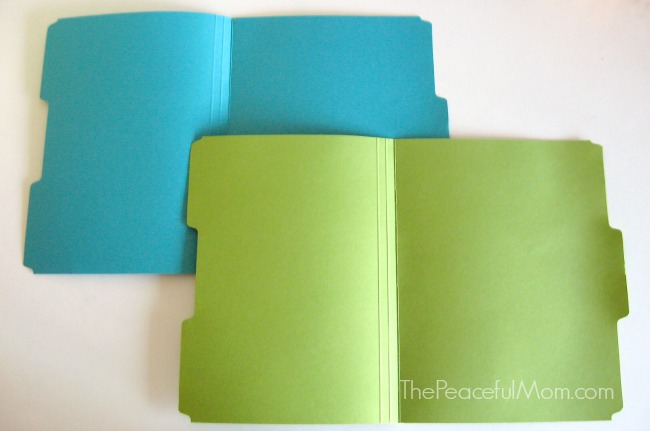 The Paper File Routine
This third routine will enable you to deal with the constant flow of paper that comes into your house.
The first rule of the Paper File Routine is to IMMEDIATELY place paper where it goes. As soon as mail or other papers come into the house, I immediately go through everything and throw away or recycle any paper I don't need such as advertisements and envelopes.
Then I place the important and relevant paper into my inbox on my desk. I have ONE location for papers so everything can be located.
Once every couple of days (and always on Friday), I go through the inbox and sort the papers as follows:
Action Items
Action items are papers like invitations, bills, etc. that require me to take some kind of action. As I go through the inbox, I:
add important dates to my calendar;
place bills in my Budget Binder and add the date of the paycheck before the bill needs to be paid to my calendar;
recycle or shred the papers that I no longer need.
(You can read more about my Budget Binder HERE and grab some free printables to make your own!)
Current Reference Items
Current reference items are those papers that contain information we need now, or in the near future, such as the school lunch menu and event calendars.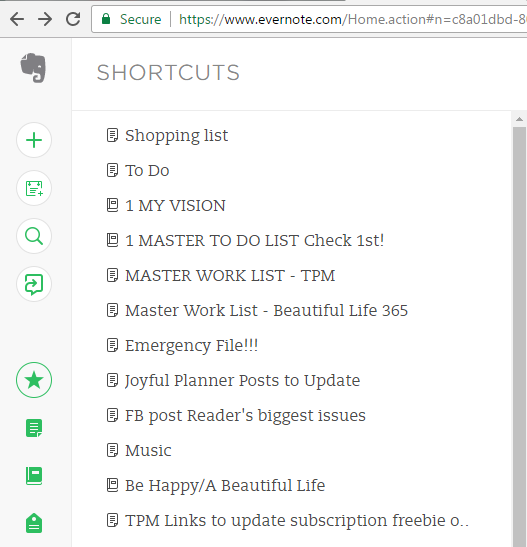 For this type of paper, Evernote is your best friend. (Read How to Organize with Evernote HERE.)
For example, when I have an invitation with an address that I will need, I take a quick photo of it and add it to my Important Information Notebook in Evernote. When it's time for the event, I simply check that Evernote notebook for the address. No need to hang on to the paper.
Any paper can be scanned or photographed then added to your Evernote account. (Sign up for a free Evernote Account HERE.)
Long-Term Reference Items
Long-term reference items are those papers that we want to keep for sentimental reasons (like a child's drawing), or that we need to keep (such as tax forms or the receipt for our vehicle tags). I keep these papers in files inside of a couple of file boxes in my office.
Keeping your home clutter free is simple when you implement these three simple routines. You will drastically reduce the amount of clutter in your home, and you will feel SO much more peaceful. I promise!
I would love to hear any routines or "tricks" you use to keep your home clutter free, so please leave a comment. 🙂
We can do this!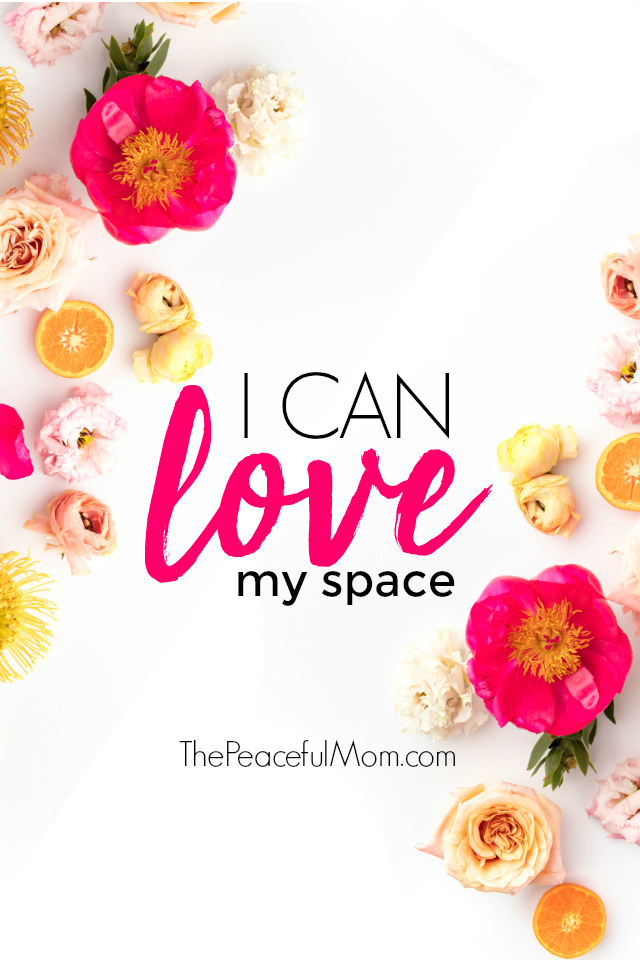 JOIN THE Love My Space Challenge:
[UPDATE: Contest closed.]
1. Make sure you've joined The Peaceful Mom Community and downloaded your FREE Love My Space Phone Wallpaper (for a limited time). You will also receive a weekly organizing email on Sunday evenings. plus access to our exclusive Organizing and Money Saving Resource Library.
Click HERE to join now.
2. Leave a comment on THIS POST telling me the one area of your home that you want to really focus on during the challenge.
Everyone who leaves a comment on the above post will be entered to win $75 (US) PayPal cash to help you spruce up your home.
See contest rules HERE.