Join my Love Your Space Challenge to get quick and creative solutions for the chaos in your home.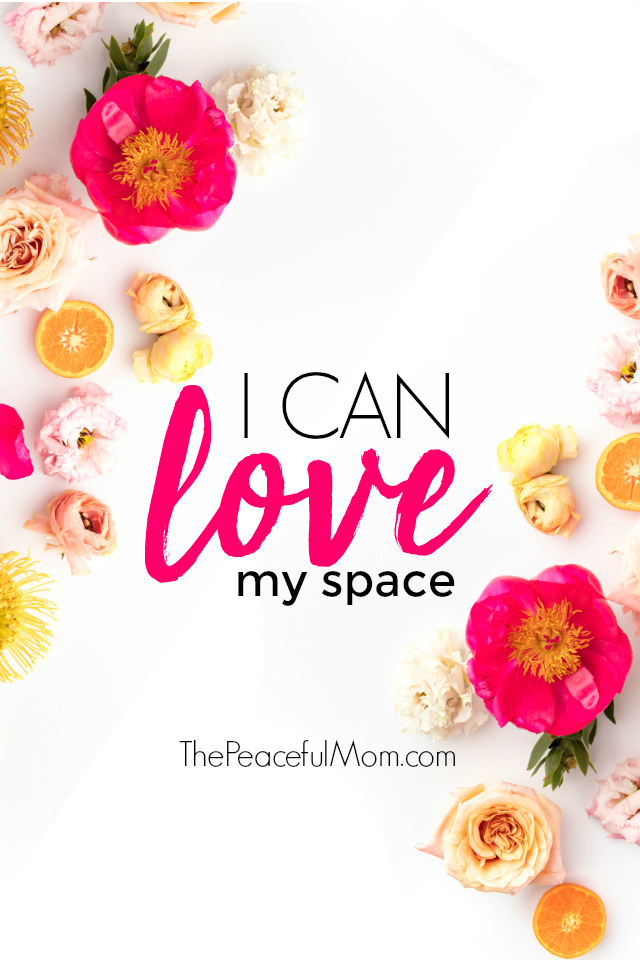 Do you ever feel overwhelmed by trying to keep your home organized?
Me too, at times.
Sometimes it feels like a never-ending battle against clutter and disorganization.
But I've learned a little trick that helps me to keep making progress.
I changed my mindset from focusing on what is wrong in my home to focusing on creating a space I love.
Now I'm much more motivated to keep my space clutter-free and beautiful because I can envision what I want it to look and feel like.
Does that mean that my house is perfectly styled and always clean?
No way!
Here's a little peek at what my kitchen counters looked like at lunch time today:
But most of the messes are temporary, because I want to maintain a peaceful, calm atmosphere in my home MOST of the time.
And I'm making progress every day on decluttering and keeping the main living areas clutter and mess free now.
I want the same for you!
So today I'm encouraging you to join my Love Your Space Challenge to make your home a haven that inspires and energizes you physically, emotionally, mentally and spiritually.
And remember, it's not about having a home that looks like a Pinterest photo or an HGTV show. We want to have livable, cozy spaces that fit our lifestyle — not someone else's.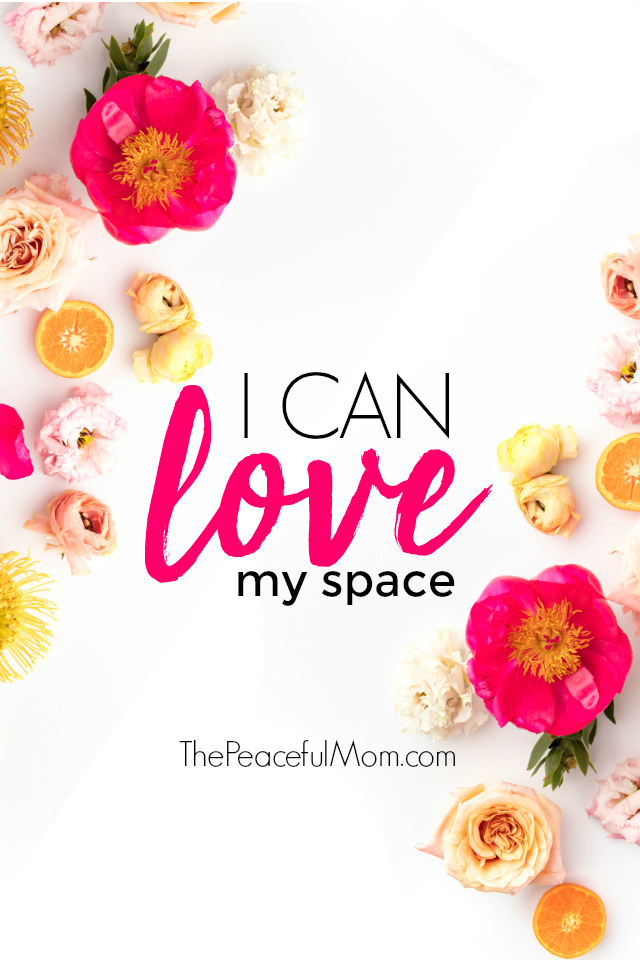 TO JOIN THE Love My Space Challenge:
1. Make sure you've joined The Peaceful Mom Community and downloaded your FREE Love My Space Phone Wallpaper. (You will receive a weekly organizing email on Sunday evenings. plus access to our exclusive Organizing and Money Saving Resource Library.)
Click HERE to join now.
2. Leave a comment below telling me the one area of your home that you want to really focus on during the challenge.
Everyone who leaves a comment on this post will be entered to win  $75 (US) PayPal cash to help you spruce up your home.
Contest Rules:
One entry per household.
Winner will be randomly selected from the comments on this post and notified by email.
Contest ends February 28, 2018 at 9 a.m.
This is going to be awesome!
We can do this!