Learn how to set goals and make them happen — and take a peek at my goals for this year!
I had a mini nervous breakdown yesterday.
I looked at the calendar and saw the date "December 31" staring back at me…
And suddenly I felt tremendous pressure to produce the perfect goals before the date changed to January 1st.
It's not like I haven't already been thinking about them, but suddenly I felt an urgency that honestly made me want to shut down — completely.
Like hibernate in my bed under the covers until February … or March.
Do you feel the pressure this time of year too?
Well, I have a plan for you.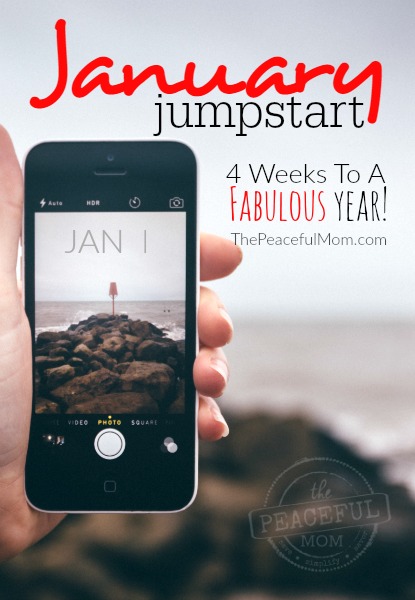 January Jumpstart
For the next four weeks you can join me for my January Jumpstart (otherwise known as the 2018 "Get It Together" Challenge) for tips, tools and strategies to get your life started off in the right direction. Each week I'll give you specific steps you can take to bring order, joy, peace and passion to your days.
To join us, see the instructions at the end of this post.
Today we're focusing on gaining vision then setting awesome goals that work for the upcoming year!
How to Set Goals and Make Them Happen
If you're feeling the New Year Haze like I was, let me show you how to set goals and make them happen in 2018.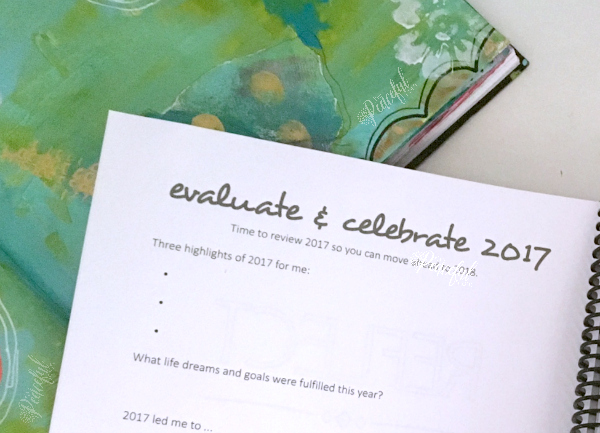 Review Last Year
Let's start by thinking about all of the good things that happened last year. You can also make a note of the challenges. I think it's good to gain perspective on the hard stuff.
I like to flip through my Joyful Life Playbook from the previous year to remind me of all the goodness. (The "Celebrate Last Week" sections help me to do this really quickly). I also look through the photos on my phone.
Evaluate Where You Are Now
Next, it's time to evaluate how your life is going right now. Think about the areas where you're doing well as well as the areas where you're struggling.
And be honest with yourself. (The 2018 Joyful Life Playbook has some awesome questions to help you with your review so you don't get stuck.)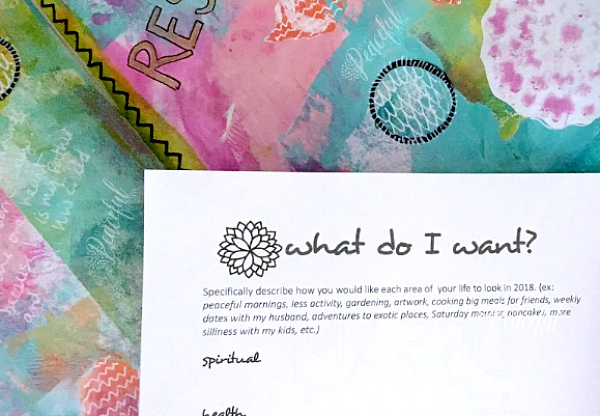 Dream Big
Imagine how you want life to look then write that description down on paper.
And be specific. Think about what you want as if there are no restrictions to achieving those dreams.
The beginning segments in the Beautiful Life Video Course and the DREAM section in the Joyful Life Playbook guide you step-by-step through this process for every area of your life.
Decide Your Focus and Make an Action Plan
Once you know where you are and where you want to go, it's time to set some goals, make a plan and take your first tiny action steps. While our big dreams and vision can motivate us, it's our daily actions and habits that enable us to actually achieve our dreams
I personally translate my big goals into action steps and then add those tiny action steps to my weekly plan. I've created a genius exercise in the Joyful Life Playbook to help you do this painlessly, but let's take a peek at my goals for this year so you can see exactly what I mean.
My 2018 Goals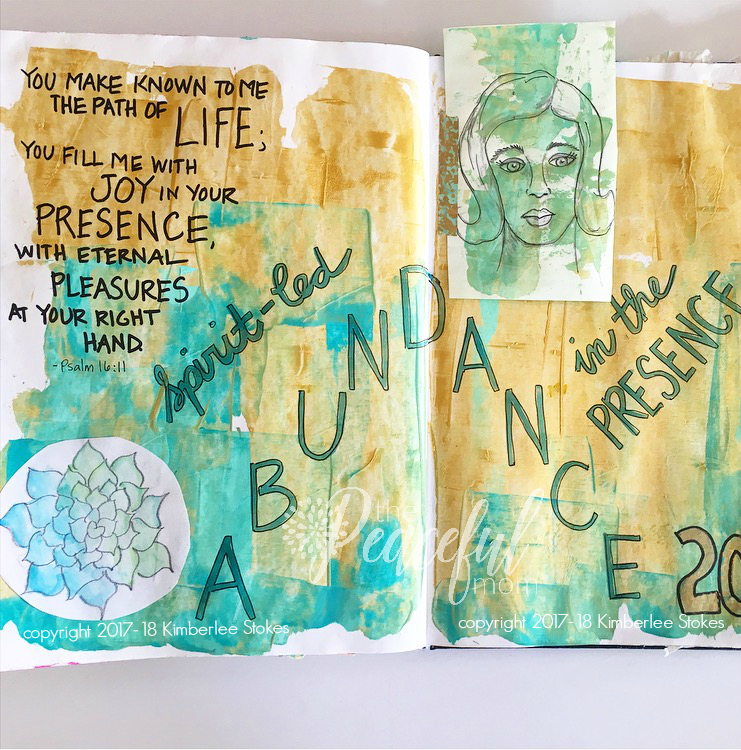 My Spirit
Goal: Maintain a close spiritual connection with God at all times.
Actions:
My Physical Health
Goals: Lose 30 pounds by September.
Actions:
walk vigorously at least 25 minutes daily
do exercise videos at least three times a week
eat protein for breakfast daily, eat gluten free and low carb
drink 6-8 glasses of water daily
go to bed by 10 pm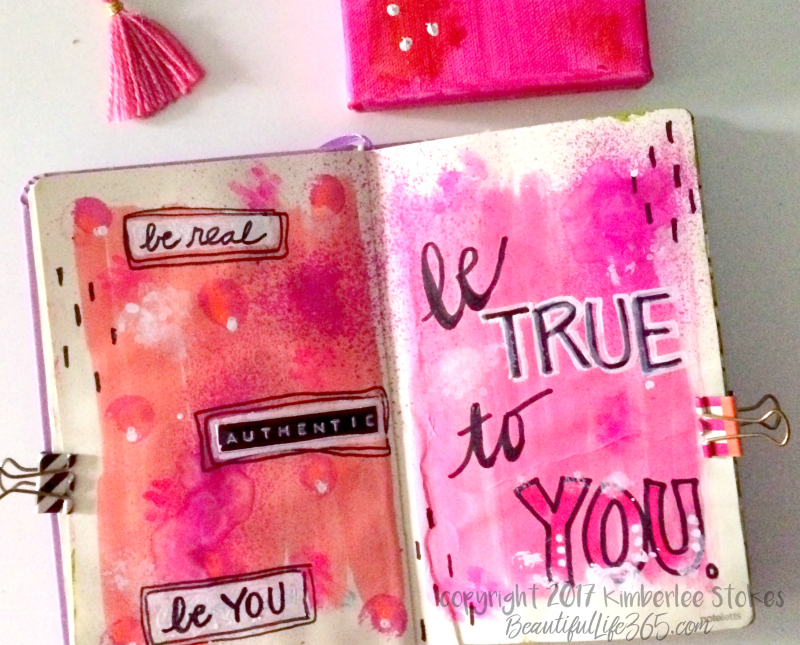 My Emotional/Mental Health
Goals: Live at a slower pace, engage in real life and enjoy more daily.
Actions:
art journal daily
laugh daily (watch funny videos or read funny blogs/books)
schedule face-to-face friend time at least monthly
spend time in nature at least once a week
My Marriage
Goal: Enjoy a vibrant, intimate relationship with my husband.
Actions:
kiss my husband passionately at least once a day
speak kind words/express my gratitude daily
buy him a special treat once a week (gifts are his love language)
weekly date night ($10 Date Night Ideas)
take a class together
weekend getaway at least twice this year
My Children
Goal: Encourage and equip each of my children.
Actions:
pray daily for my children
put down my electronics when someone is speaking to me & look at them
take each child on an individual "date" at least monthly
daily chat time (take a walk or chat at bedtime)
monthly family fun outing
read a book together with each of my children at least once this year.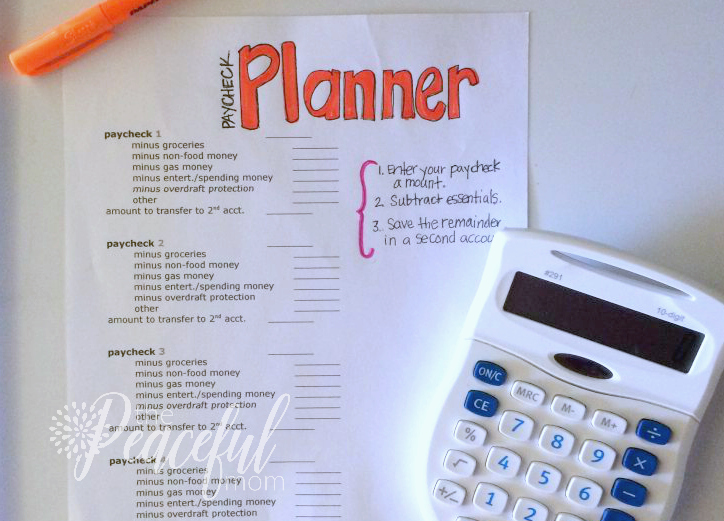 My Money
Goals: Cut expenses and save $4000 for bathroom remodel.
Actions:
My Business
Goal: Simplify my focus. ( My attention was scattered in too many directions last year.)
Actions:
focus primarily on The Peaceful Mom
eliminate parts of my business that take time but that I don't enjoy
research additional ways to make money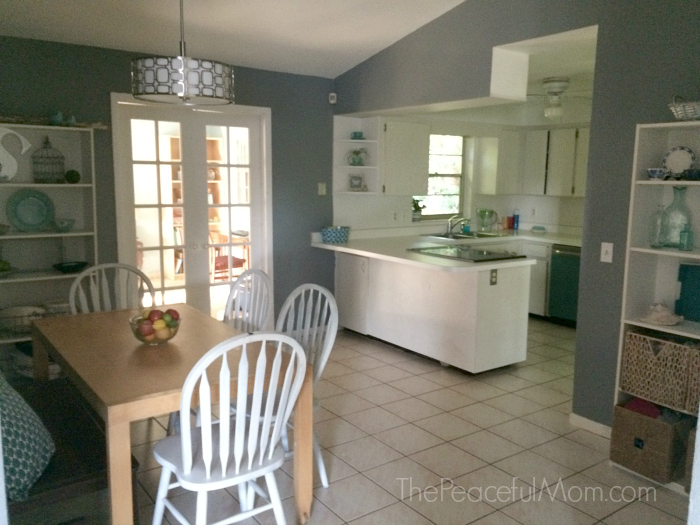 My Home
Goal: Create and enjoy a peaceful home where my family and others feel comfortable.
Actions:
It may seem like a lot of details to keep up with, but each week I choose several action steps and schedule them into my weekly plan. Breaking the big goals down in this way prevents overwhelm and ensures that I actually make progress toward my goals.
I encourage you to take the time to make a few goals for 2018. Just remember, don't wait for perfect, simply start with something. Goals that you make today can be changed on January 2nd, or 8th or 31st.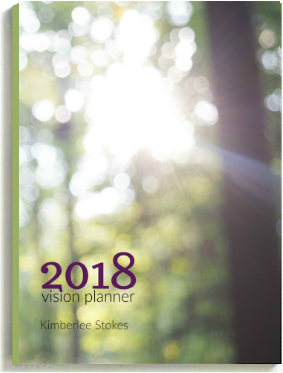 To join the January Jumpstart:
1. Make sure you've joined The Peaceful Mom Community and downloaded your FREE 2018 Vision Planner. (You will receive a weekly organizing email on Sunday evenings.)
Click HERE to join now.
[Contest closed.]
2. Leave a comment below telling me at least one goal you have for 2018.
Everyone who leaves a comment on this post will be entered to win a prize pack of organizing and money saving resources from The Peaceful Mom — yay!
Let's Make This Year Fabulous!

More January Jumpstart Posts
You May Also Enjoy: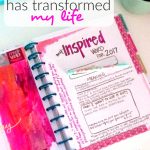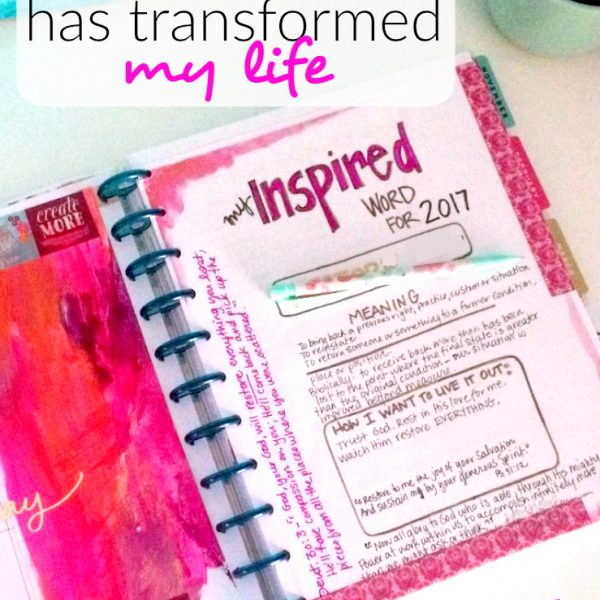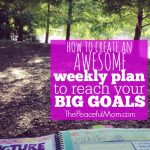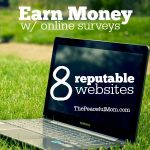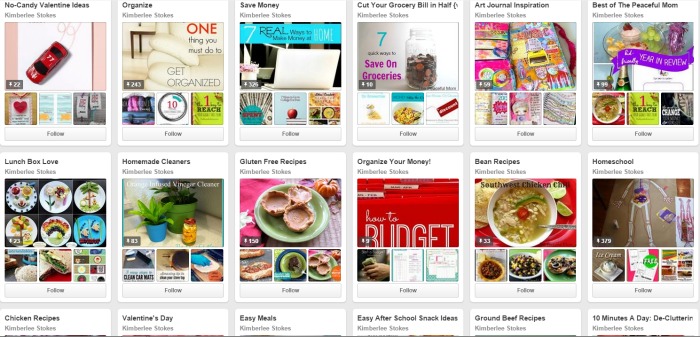 Click HERE to pin this post to your Pinterest Organizing board.
Join 38,000 fans and follow The Peaceful Mom on Pinterest HERE.