Learn how to be happier in 2018 with five tiny but powerful changes.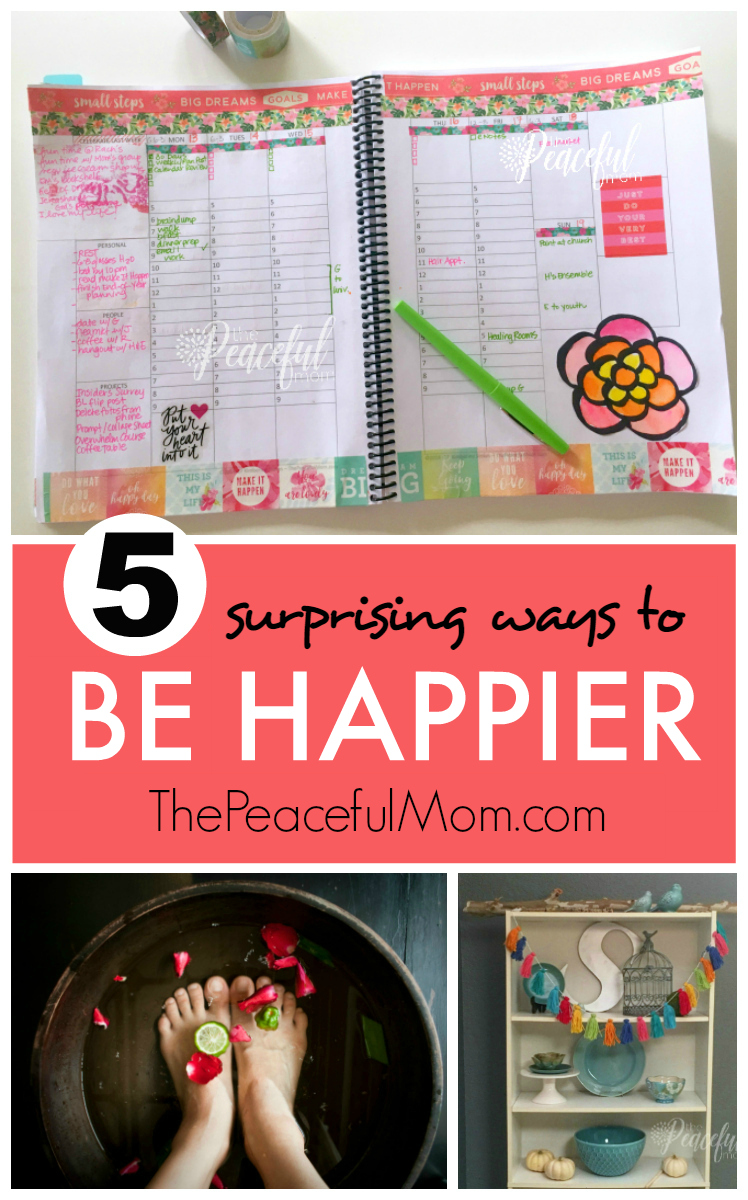 Is it just me or does this time of year make you crazy reflective too?
I'm thinking about everything that happened the past twelve months and planning what I want to happen in the next twelve.
As I've been reflecting on this past year, I realized that there are five simple changes I made that enabled me to be happier and more productive, and they've also helped me to connect better with those I love.
You may think that you need to make big, sweeping changes to see significant results, but sometimes the smallest tweaks can yield the biggest rewards. These five tiny but powerful changes transformed my 2017 and they can transform your 2018!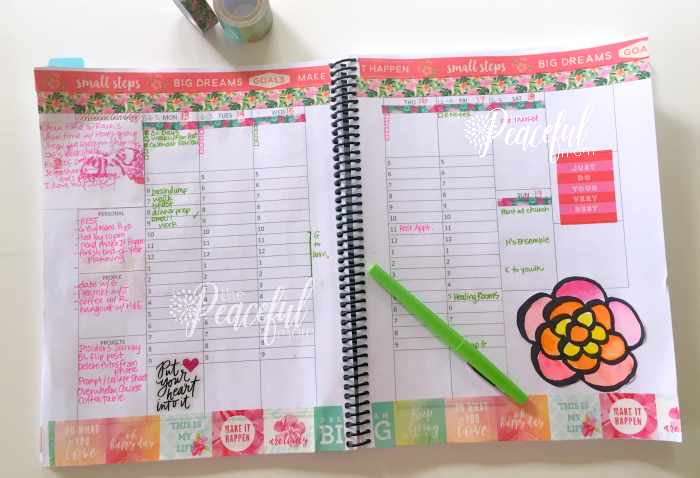 Choose the Top Three
As you know, I'm fanatical about creating a weekly plan to make sure I get the important stuff done, but this year I made a slight tweak that has skyrocketed my productivity and enabled me to live my top priorities: choosing my top three MUST DO priorities each day (a concept I learned from Leo Babauta of Zen Habits).
Each evening I think about what my three very most important to-do's are for the next day, and write them in my Joyful Life Playbook.
Now that doesn't mean that I only accomplish three tasks each day.
My morning routine incorporates many of my must-do tasks such as prayer and spiritual connection time, exercise, laundry and dinner prep, but choosing my Top 3 means that I make progress on the important goals I want to accomplish.
Although sometimes my Top 3 include mundane items like making sure I order more toilet paper before we run out.
Give Warm Hello's and Goodbyes
This change is probably one of my faves. I got the idea from Gretchen Rubin's "Happier" podcast when she suggested making a habit of affectionate greetings when family members arrive home and affectionate goodbyes when they leave.
I've had the goal of kissing my husband passionately every day for a while, but this new habit of making a "big deal" when my teenagers and young adults arrive and leave the house has so impacted our relationships. I use the time to hug my kids and pray over them, and now they come to me before they leave, expecting this connection time.
#MomWin.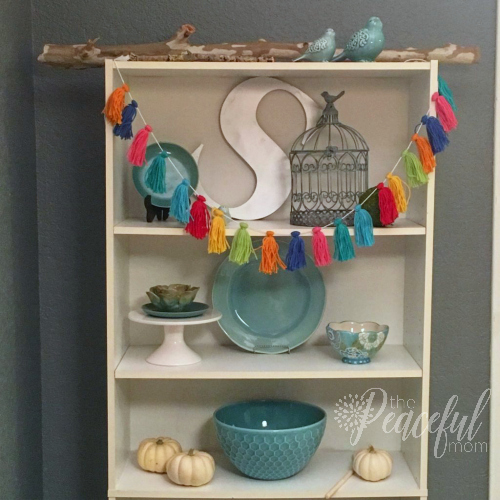 Celebrate the Little Things
If there's one truth I've learned over the past couple of years it's that life is precious, time is short and we are not guaranteed anything. Okay, maybe that's actually three truths, but they're all related.
The lesson is to make the most of every day, to savor the moments. One way we've done that this year is to celebrate the little things in life like Nacho Libre Movie Night, glittery pink sandals and decorating with a colorful yarn tassel garland just because.
Life is truly made of the tiny moments so don't let them pass by unnoticed.
Choose Real Life First
As a blogger I have a natural inclination to spend hours a day in internet world. There's always one more task or project to complete — one more tweak, one more social media blast, one more idea for a post.
But internet world is not the real world.
God gave me a little "mantra" at the beginning of the year: "Real Life First." And it's been an excellent reminder when I'm faced with the choice of how to spend my time every day.
Maybe you're not a blogger, but you spend a lot of time on social media like Facebook and Instagram. Whatever your favorite online activity is, the internet is literally a black hole and we can so easily allow our life to be sucked away by it. As a matter of fact, Sean Parker, the founding president of Facebook recently said that creating applications like Facebook was about "how do we consume as much of your time and conscious attention as possible."
It's a constant struggle not to give in to the addiction, but I've been so much happier and more productive as I've set boundaries on my online time this past year.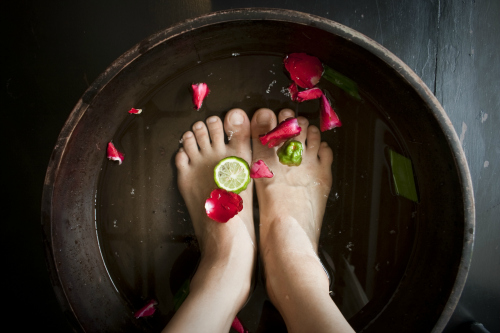 Prioritize Radical Self Care
One of the most transformational changes I made this year was truly prioritizing self care. I started paying attention to how I felt each day instead of forcing myself to do more in order to "be productive". I manage my energy levels rather than "burning the candle at both ends" as they say.
I've said "no" to many opportunities, slowed down my work schedule, spent more time creating art, made sleep a top priority and more consciously chosen what I eat every day (less sugar and carbs, more protein and veggies). As a result I've been happier, healthier and better able to cope with stress.
I know it's challenging to choose to care for yourself when you have so many responsibilities as a mom, but if you're not caring for yourself, are you really caring the best for your family? I encourage you to put yourself on the to-do list even when it's inconvenient.
These five changes are so simple, but they've made a HUGE impact on my life this year. I hope you will give one or more of them a try so you can be happier and more productive this upcoming year as well.
I would love to hear some of the positive changes you've made this year so leave a comment. 🙂
We're in this together!
 
Want a simpler life?
Join our simplifying, organizing, life-changing community!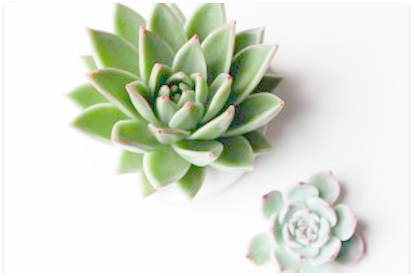 Click here to join the 30 Days to Organized Community!
Get weekly encouragement & 10 Minute Organizing Tips
PLUS access to our Organizing and Printable Library including:
10 Minutes a Day Declutter Calendar — focus on one small area each day of the month
50 Ten Minute Tasks – to organize your life one baby step at a time
10 Minute Task Calendar – blank calendar to fill in your own 10 Minute Tasks

 You May Also Enjoy: