Okay, so it's been WAY too long since I posted a fixer upper update, so today I thought I'd give you a little mini tour.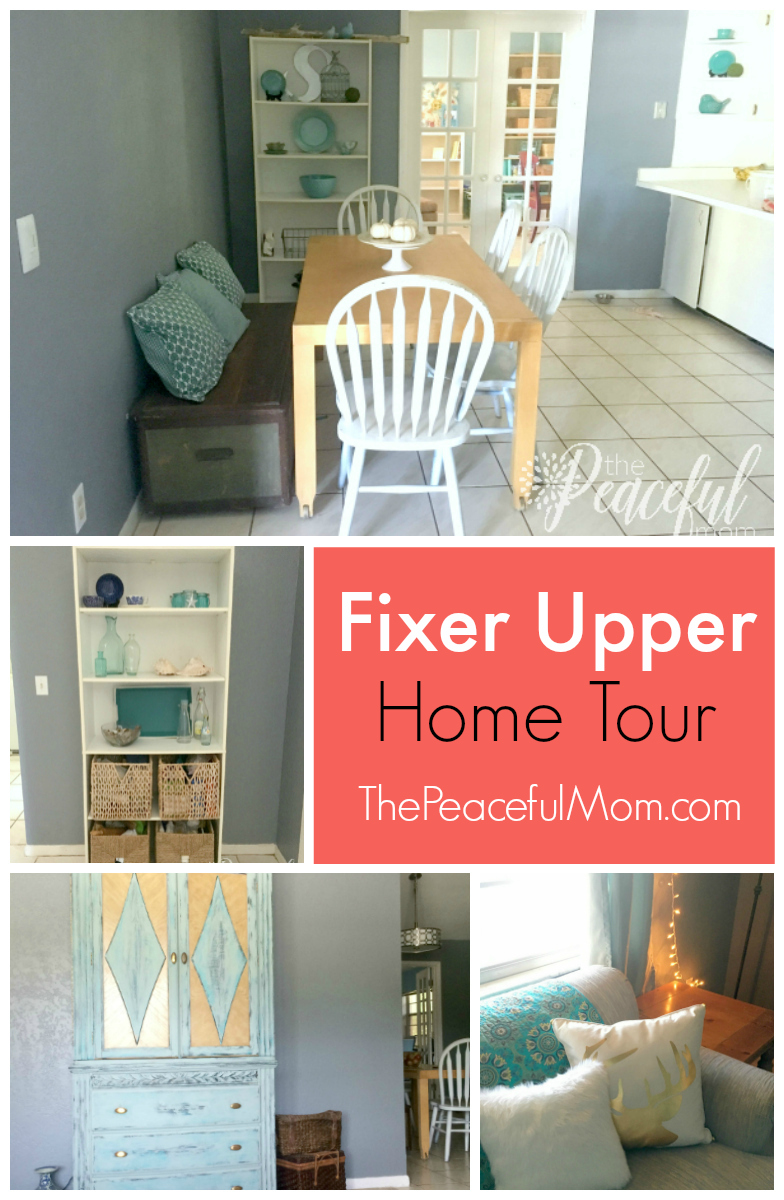 You can read the story of our home HERE.
If you've been hanging out with me for a while then you know that a few years ago we sold and gave away pretty much everything we owned in preparation to work overseas with a non-profit organization. Unfortunately, that plan didn't work out so we had to start over from scratch and buy everything for our household from soap to beds.
We had a very tight budget so our choices were limited, but I decided that as much as possible, I would only bring items into my house that I found useful or loved.
Instead of worrying about the latest home decorating trend or making my home look like a magazine, I've surrounded myself with objects that express my personality and make our home feel cozy and welcoming.
So let's start the tour …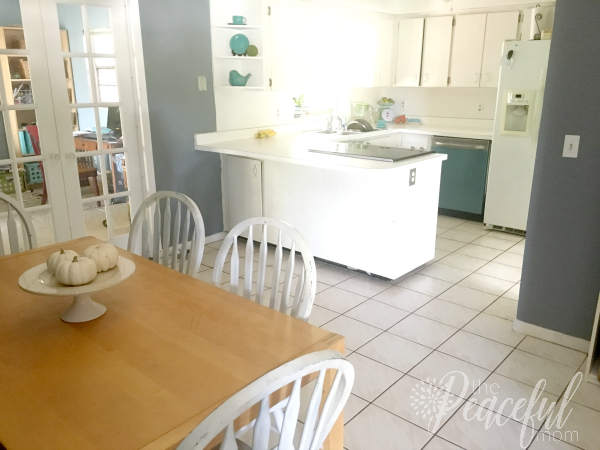 This is what our kitchen/dining area look like on a day-to-day basis. One of the best updates we made was tearing out the upper cabinets above the bar area. (You can see the before photos HERE.)
Removing those cabinets completely opened up the entire area and made it feel bright and welcoming instead of closed off and tiny. It's so much better for entertaining too.
I just LOVE the way the light fills this space now! (In fact the sun was so bright that you can't even see the window over the sink in this photo.)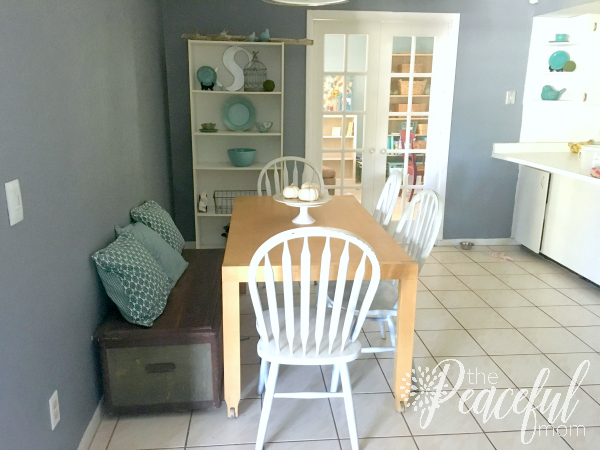 Removing those cabinets also reduced our storage by about a third so I purchased this trunk which doubles as storage and a bench for seating.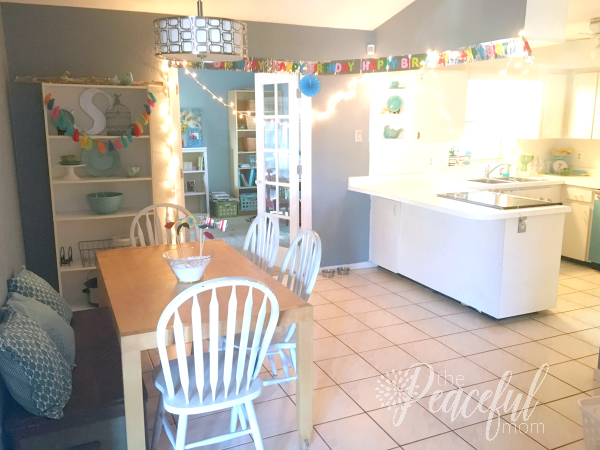 And here's a peek at our current celebratory decor for my daughter's birthday this month.
Now on to the living room …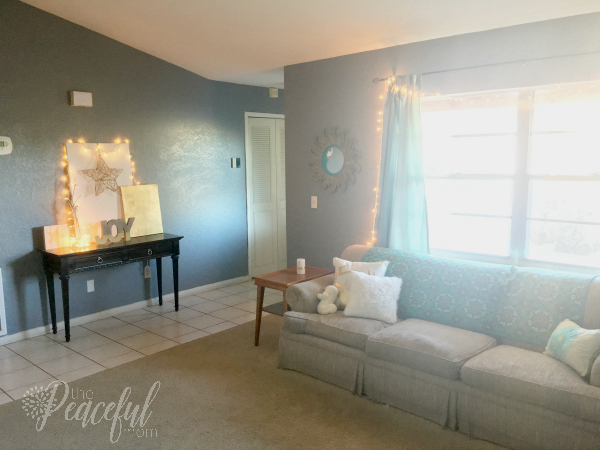 I created a little Christmas vignette on our entry way table to celebrate the Christmas season.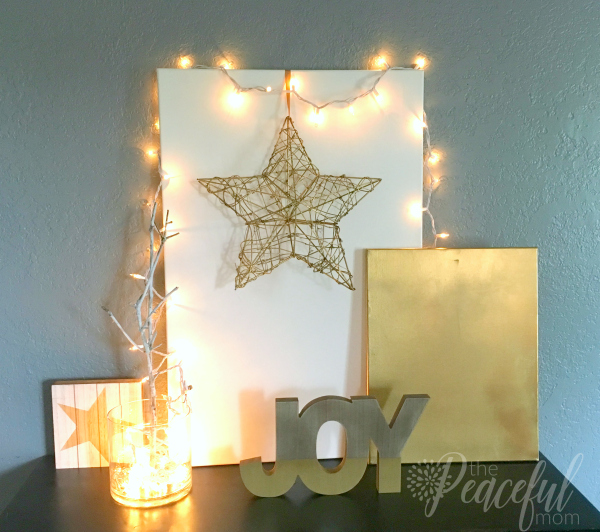 I painted a grapevine star and an 18 x 24 canvas with gold spray paint then attached the star to a large white canvas with a gold ribbon. I draped the twinkle lights over the canvas and dropped them into a round glass vase. The wooden plaque on the left is from Target. The wooden "JOY" letters are from Home Goods.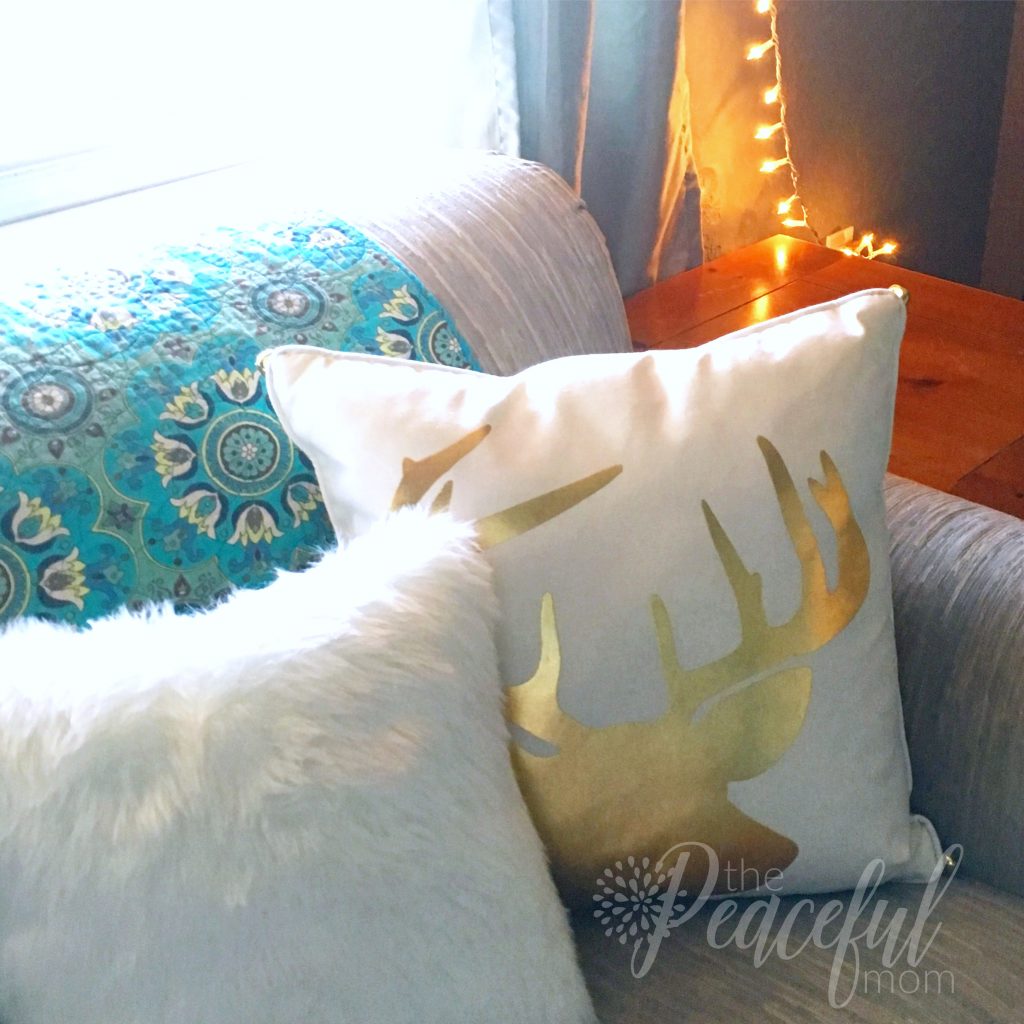 And I just love this pillow I found at Ross. It even has jingle bells on the corners!
The pillows are so cute I almost don't notice our ugly hand-me-down sofas — almost.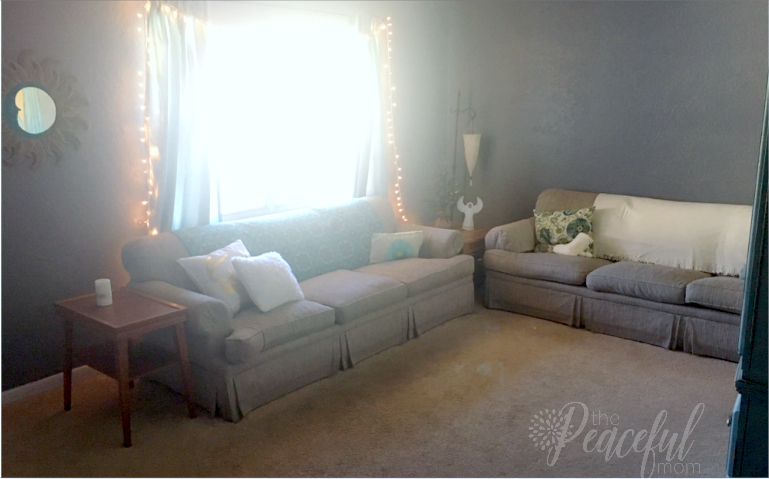 The other side of the living room isn't quite as jolly, but it's a work in progress.
Last year we decked the halls…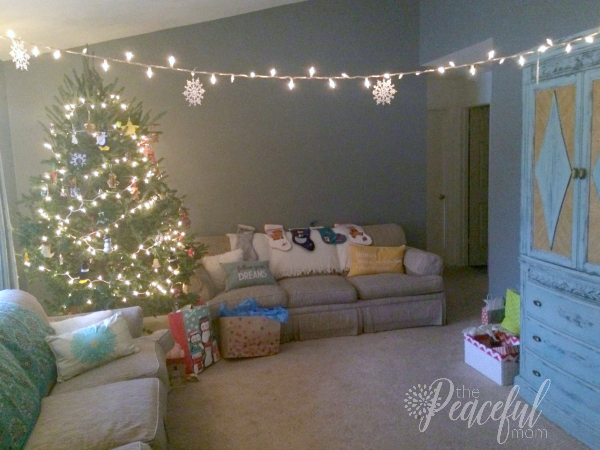 But this year, all I've managed to accomplish is putting out this little tree and the angel my son made 15 years ago.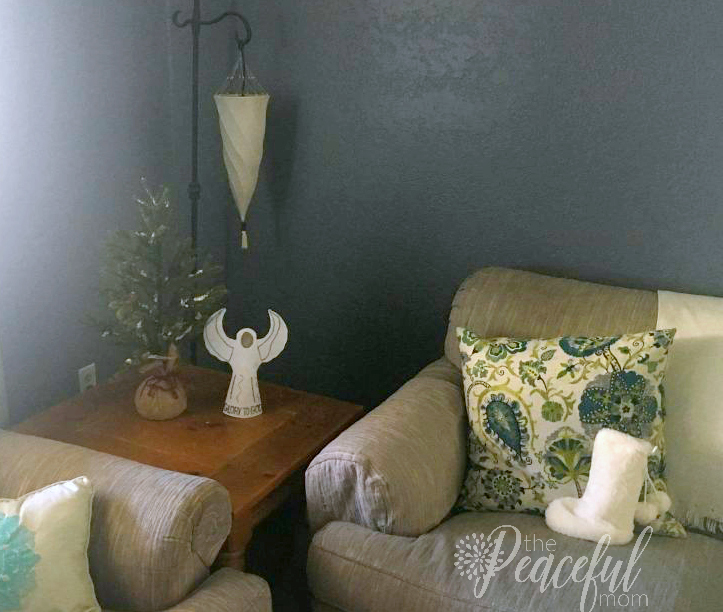 Oh well.
I would love to hear what you think about our little home and see photos of yours so leave a comment and a link. 🙂
Thanks for visiting!
 
Want a simpler life?
Join our simplifying, organizing, life-changing community!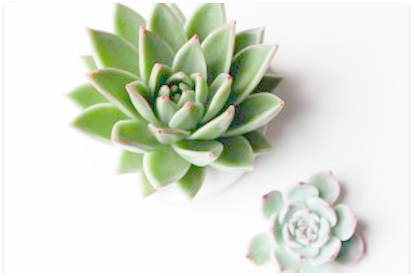 Click here to join the 30 Days to Organized Community!
Get weekly encouragement & 10 Minute Organizing Tips
PLUS access to our Organizing and Printable Library including:
10 Minutes a Day Declutter Calendar — focus on one small area each day of the month
50 Ten Minute Tasks – to organize your life one baby step at a time
10 Minute Task Calendar – blank calendar to fill in your own 10 Minute Tasks