It's the first week of December and already the stress is building.
To be honest, I love Christmas, but I hate the pressure to produce "magic" for my kids. I know that they're all old enough to understand the more "adult" realities of the holidays like budgets and relationship challenges with extended family, but my youngest daughter is still enamored with the romance and pageantry of this time of year.
And I feel like a failure.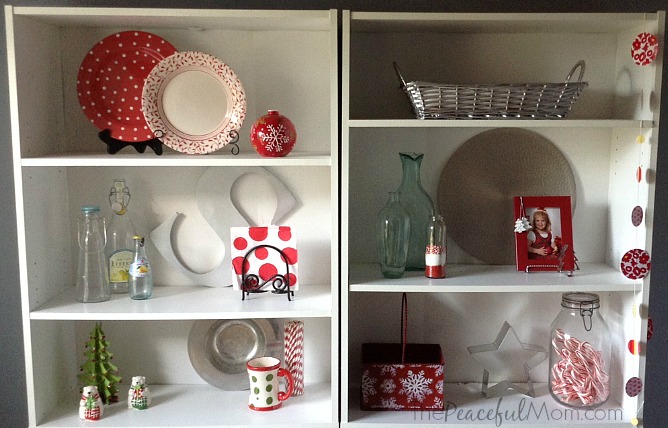 Every year as I decorate, I gear myself up for a month filled with cozy family togetherness and brightly lit, dreamy experiences like making elaborate gingerbread houses together and snuggling on the sofa.
But then reality sets in.
All of my people work in retail, so trying to coordinate four work schedules with the available holiday activities is crazy challenging. In blogging world, this is a super busy season because everyone is online this time of year and it's a great opportunity to reach more people.
And let's not even talk about money.
Okay, let's talk about money.
We've had a financially challenging year with reduced income and some surprise expenses like Hurricane Irma, so let's just say that Christmas will be on the frugal side this year.
If you're like me and you want to enjoy the sparkly magical side of Christmas, but you need to save some dough, check out these ideas.
How to Make Christmas Magical on a Budget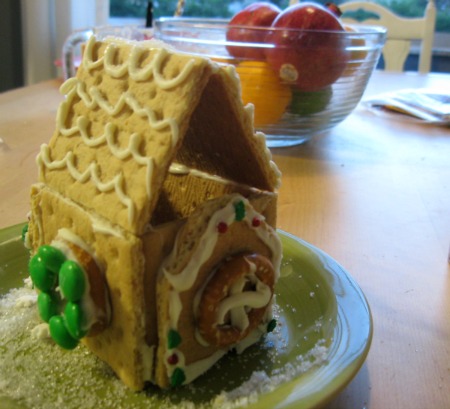 Focus on Free
Most of the fun of Christmas centers around the experiences of the season, many of which are completely free. In our area there are quaint downtown areas with beautiful window displays, parades and concerts that we can attend for free, and of course, all of the lovely light displays.
But you don't have to leave your home to have fun.
Make some popcorn and hot cocoa to enjoy while you watch a Christmas movie, bake and decorate cookies, make mini gingerbread houses or reindeer doughnuts. Check out The Peaceful Mom Christmas Countdown Activities for more fun ideas!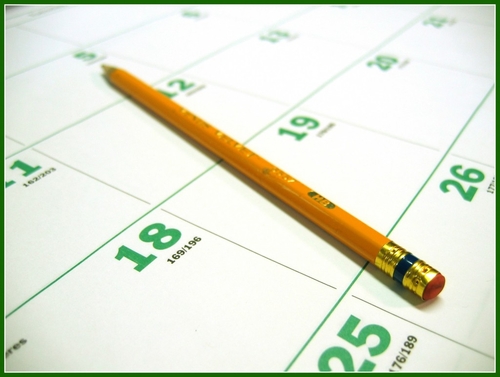 Eliminate the Non Essential
Maybe you don't need more activity ideas because your calendar is already too full. Part of making Christmas magical for your kids is preventing yourself from turning into the Abominable Snowman and growling at everyone, so if you're feeling stress from having too much "fun" scheduled, I encourage you to eliminate some of it.
This year I had an honest discussion with the fam just before Thanksgiving. I printed the Holiday Goals and the Holiday Activity Plan pages from the Happy Holidays Planner (get yours free HERE), and we talked about what would make this season happy for everyone. This helped me know what's important for each of them so I could narrow down my focus and our schedules.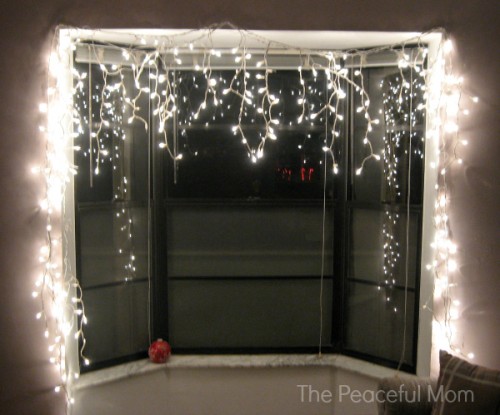 Add Some Surprise
Much the excitement for children is the element of surprise and wonder this time of year. Capitalize on this sense of wonder by stringing Christmas lights in unexpected places like bedroom windows or doorways, or around a table in the living room.
Hang paper snowflakes from the ceiling, create a candy advent calendar or hang jingle bells on every door knob in your house. Quietly decorate your child's room with fake snow (quilt batting) and balloons while he's asleep so he wakes up to a surprise.
When your kids look back on the holiday season, they will remember the little traditions you shared, not how much you spent.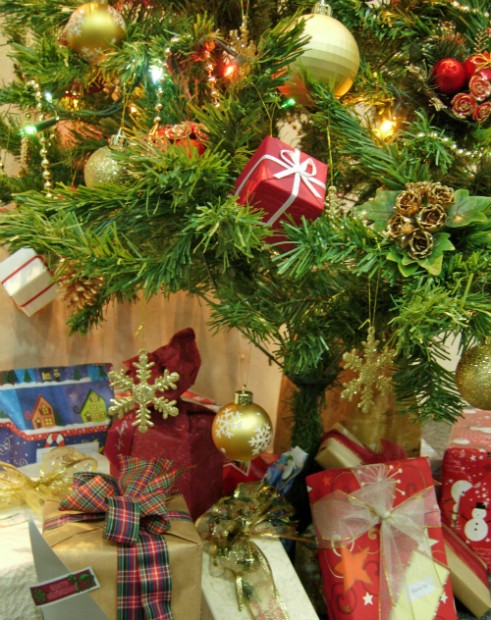 Wrap Creatively
A simple gift can seem much more exciting when you wrap it creatively.
Scavenger Hunt – Make a list of clues which you wrap individually or place inside a blown up balloon for your child to pop. Have your child follow the clues to find the gift.
Box Inside a Box – Wrap your child's gift inside one box, then place that wrapped gift inside another box and so on. We sometimes add extra items to the box to keep the recipient guessing about the contents.
Gift in a Bottle – Watch my Creative Kid Gift Ideas Video here for details on this idea.
Christmas fun doesn't have to cost a lot of money, so don't stress over a limited budget.
And remember, the important thing is to enjoy your time together as a family. Those times will be your favorite memories — trust me.
I would love to hear how you make Christmas magical on a budget so leave a comment. 🙂
We can do this!
 
Want a simpler life?
Join our simplifying, organizing, life-changing community!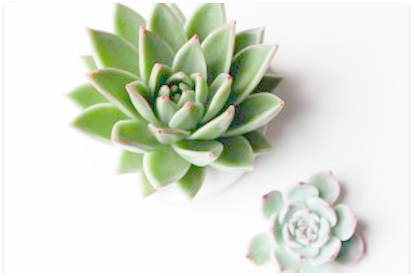 Click here to join the 30 Days to Organized Community!
Get weekly encouragement & 10 Minute Organizing Tips
PLUS access to our Organizing and Printable Library including:
10 Minutes a Day Declutter Calendar — focus on one small area each day of the month
50 Ten Minute Tasks – to organize your life one baby step at a time
10 Minute Task Calendar – blank calendar to fill in your own 10 Minute Tasks