It's the beginning of the month, so it's time to make a monthly vision board if you haven't yet!
Making a vision board at the start of the month enables you to focus on what's most important because you focus your goals within a smaller time frame so you're more likely to take action on them.
Take a peek inside mine and learn how to make a monthly vision board.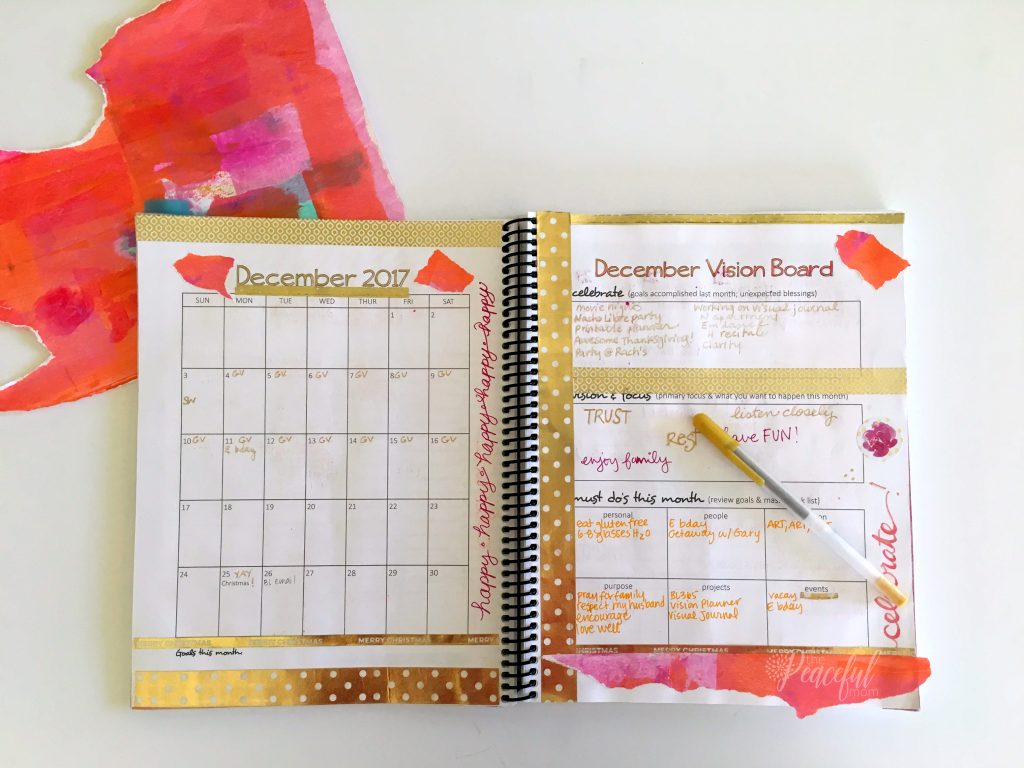 I use the Joyful Life Planner, but you can organize with a bullet journal or create your vision board on piece of paper.
I sometimes use photos or pictures in mine as I do in my big Vision Boards, but this month I'm simply journaling in the three sections of the monthly vision board page.
How to Make a Monthly Vision Board
To make an effective monthly vision board, include these three steps:
Celebrate
The first step when you make a monthly vision board is to think about all of the blessings and accomplishments from the previous month. Once you list them, take a minute to feel gratitude for all the goodness in your life.
This month I'm celebrating several fun family events like our Nacho Libre Movie Night, finishing my visual prayer journal, attending my daughter's first jazz voice recital and gaining more clarity about an issue that I've been trying to resolve for a while.
Vision and Focus
Next it's time to imagine and envision what you want to happen in the upcoming month. This step is powerful because it enables you to narrow your focus to a small amount of time and choose what's truly most important to you.
I'm keeping it simple this month by focusing on enjoying my family, resting and trusting God.
Must-Do's This Month
This step is key when you make a monthly vision board. You need to take your vision and create specific action steps to accomplish that vision and this is the section where you write those steps.
I try to limit my action steps to just a couple in each section to ensure that I can actually accomplish them.
Creating a vision board each month is the key to accomplishing more of what truly matters in your life, so I encourage you to try it.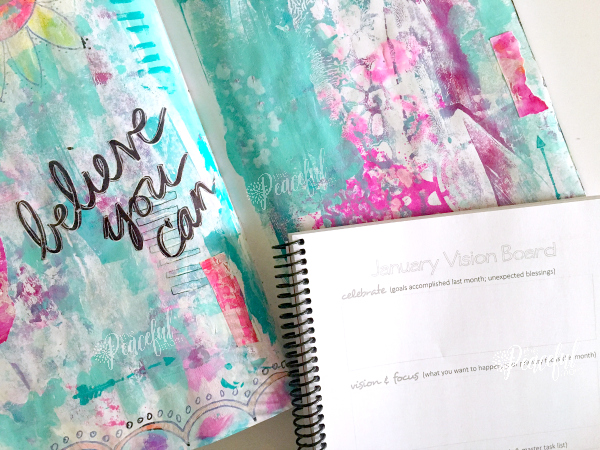 If you want a planning system that incorporates the monthly vision board, try the Joyful Life Planner.
It's the system I've used for the past five years to create a life I love.

I would love to hear your planning tips so leave a comment.
We can do this!
 
Want a simpler life?
Join our simplifying, organizing, life-changing community!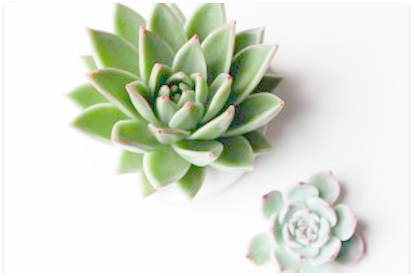 Click here to join the 30 Days to Organized Community!
Get weekly encouragement & 10 Minute Organizing Tips
PLUS access to our Organizing and Printable Library including:
10 Minutes a Day Declutter Calendar — focus on one small area each day of the month
50 Ten Minute Tasks – to organize your life one baby step at a time
10 Minute Task Calendar – blank calendar to fill in your own 10 Minute Tasks

How to Make a Vision Board That Works
How to Create a Monthly Vision Board