Learn how to save money on holiday meals so you can have more money for gifts.
The holidays are just around the corner and you may be wondering how to pull off that special meal without breaking the bank. Today I'm sharing how to save money on holiday meals so you can have more money for gifts. (See 3 quick ways to make money for Christmas gifts HERE.)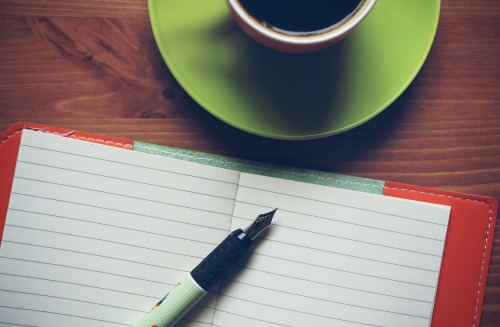 Make a Plan
Honestly, it's probably my least favorite part of the holidays, but creating a plan for what you'll eat and what you'll spend will save you a TON of money. (Print the holiday meal plan and grocery list printables from the Happy Holidays Planner. Join my community HERE and grab the Holiday Planner for FREE!).
Know what you'll be eating and the ingredients you need to purchase BEFORE you shop, and you'll spend way less.
Related: See my Simple Thanksgiving Plan and Fool Proof Turkey Cooking Method HERE.
Take Inventory
Before you head to the store be sure to check what you already have on hand. Chances are you've got several staples that you can incorporate into your holiday meals like chicken stock, spices, and flour. Make a list of what you currently have in the pantry, fridge and freezer so you don't waste money by purchasing those items again.
Download a free pantry inventory printable HERE.
Shop Early
Do your shopping early enough that you can grab the best sale items while they're available. Waiting until the last minute means you have less selection and may end up missing out on deals because they have all been purchased by other shoppers.
Focus on Sale Items
An easy way to save at the store is by primarily purchasing sale items. Plan your meals around in-season produce and the items that are "loss leaders" (super low cost sale items) at your local stores. Typically in November you'll find turkey, squashes and root vegetables and baking goods on sale.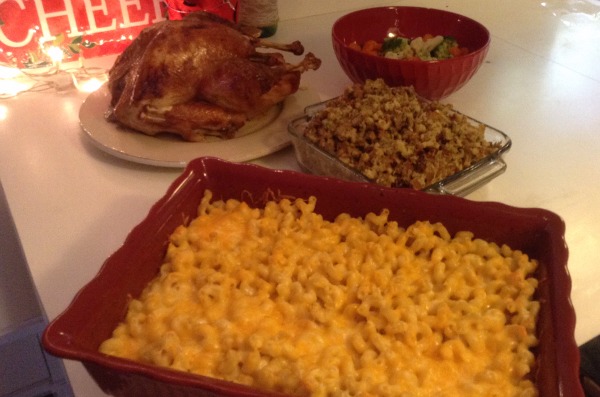 Know What You Need
It may be tempting to buy the biggest turkey or ham you can find, but will you really eat that much? Will your family be sick of leftovers after the second day?
Decide what you will need and purchase accordingly. If you're planning on serving turkey only on the big day, plan on one pound of meat per person. Planning on sandwiches the next day? Plan for one and a half pounds of meat per person.
Buy only what your family will eat, or plan on putting the leftovers in the freezer to use later, so you don't end up throwing extra food in the trash.
Ask for Help
If you're inviting guests outside of your immediate family, ask them to bring side dishes and desserts. Asking others to contribute will not only lighten your work load, but your financial investment as well.
Another way to cut costs is to invite friends to come later in the day or evening for a Thanksgiving dessert fest. Desserts are generally cheaper to prepare and you can still enjoy the company of your friends.
Holiday meals don't have to break the bank. By using these simple tips you can feed your people and still have money leftover for gifts.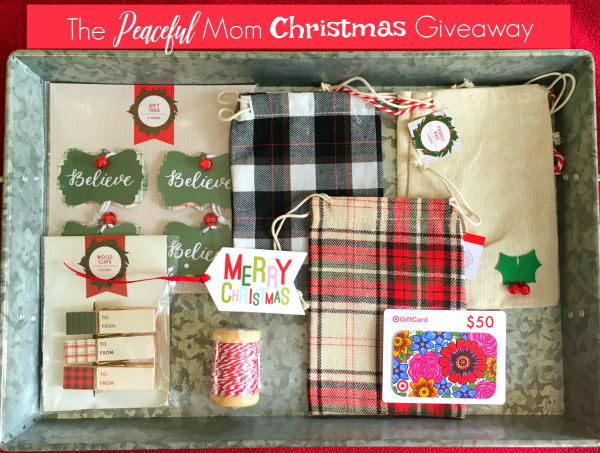 For a little extra help with Christmas, be sure to sign up for my Christmas Giveaway HERE!
I would love to hear how you save money on your holiday meals so leave a comment. 🙂
Happy Shopping!

Want a simpler life?
Join our simplifying, organizing, life-changing community!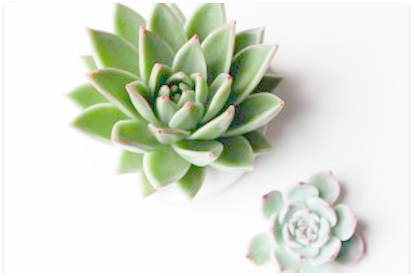 Click here to join the 30 Days to Organized Community!
Get weekly encouragement & 10 Minute Organizing Tips
PLUS access to our Organizing and Printable Library including:
10 Minutes a Day Declutter Calendar — focus on one small area each day of the month
50 Ten Minute Tasks – to organize your life one baby step at a time
10 Minute Task Calendar – blank calendar to fill in your own 10 Minute Tasks