Learn how to plan your week to get more done so you can accomplish what matters most.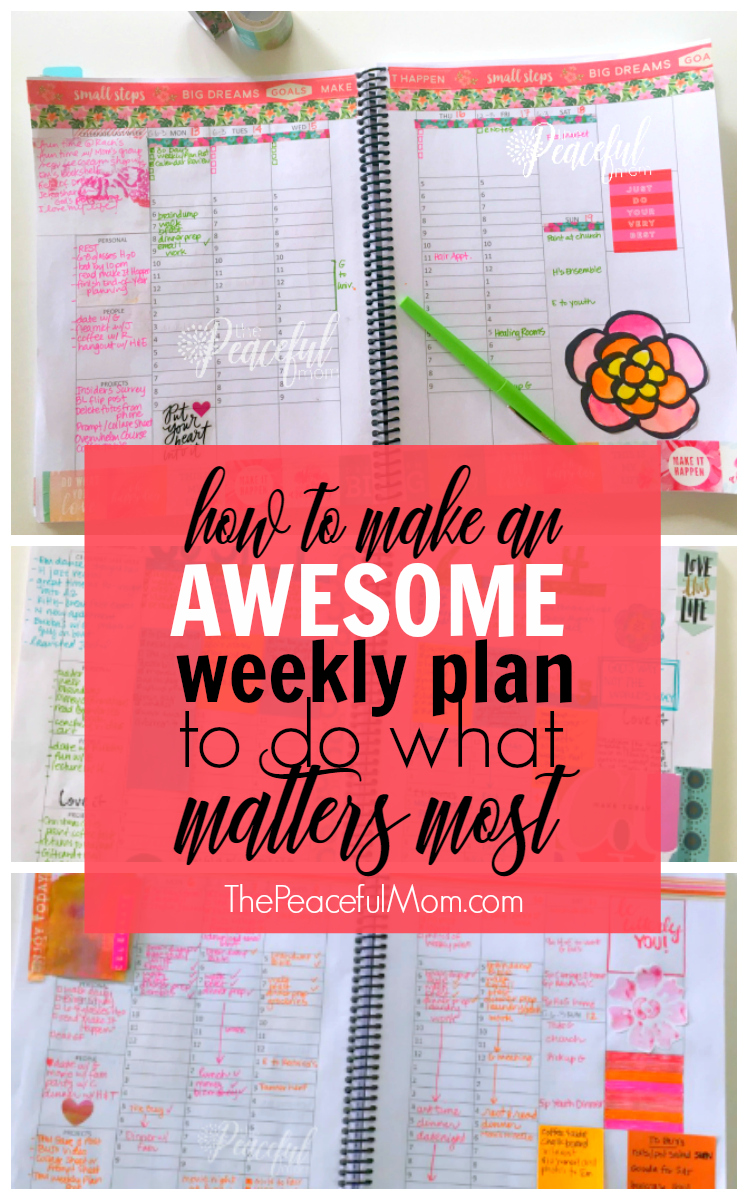 If you've spent any time here on The Peaceful Mom, then you know I'm a big proponent of making a weekly plan. It's the ONE thing that helps me to stay focused and accomplish what matters most in my life.
I use the Joyful Life Planner and today I'm showing you three elements to include in your weekly plan to ensure you accomplish YOUR most important goals.
Weekly Goals
The first element you'll want to include in an effective weekly plan is your goals for the week. I always start out my week by reviewing my long-term and monthly goals, then choosing my goals for the upcoming seven days.
I use three categories in my planner as follows:
Personal – goals to keep me healthy and happy so I can do what needs to be done
People – goals that help me maintain vibrant relationships with those that I love
Projects – must-do tasks in my home and business
These categories represent my most important values, so creating goals based on them means I'm living out my top priorities.
I used Recollections washi tape from Michael's and Happy Planner stickers in this monthly spread.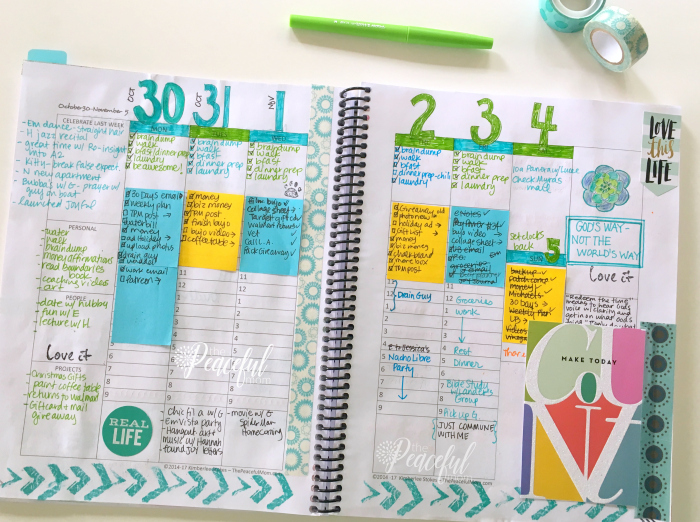 Daily Task List
Next, you'll want to make sure to include a daily task list based on your weekly goals. The daily columns in the Joyful Life Planner contain an hour-by-hour schedule, but if you prefer a more general task list, the columns are the perfect size to add the 1.5″x 2″ size Post-It Notes as pictured above.
This particular week I had a lot of tasks to complete, but not many scheduled events so the daily task list format made more sense.
The tip-in on the lower right side is from the Happy Planner collection at Michael's, as is the sticker in the top right corner.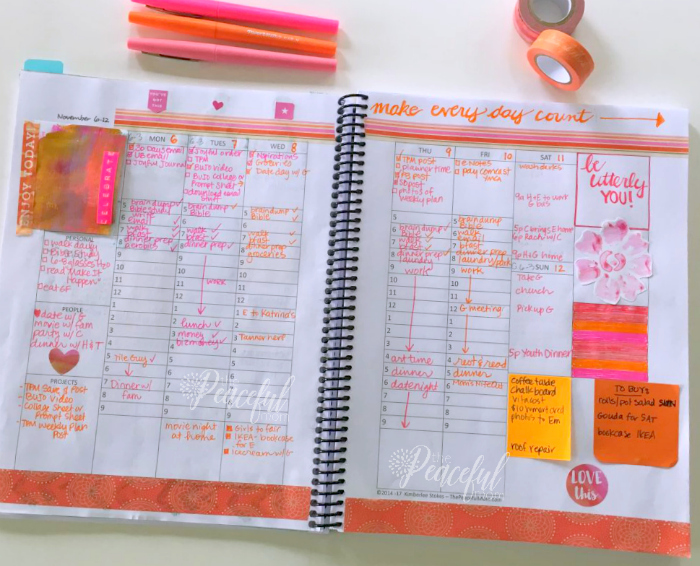 Time Blocking
Time blocking is basically setting aside specific time to focus on only one project or task. It's an easy way to super-charge your productivity so you can accomplish more of what matters.
For the week pictured above, I used the top section of the daily columns to write my most important to-do's then scheduled everything below. You can see where I used arrows to block off my work time each day.
You could also use a highlighter or my favorite Papermate Felt Tip Pens to color in the blocks. Because COLOR.
I used Recollections washi tape, my Dymo Label Maker, and Happy Planner stickers in this spread.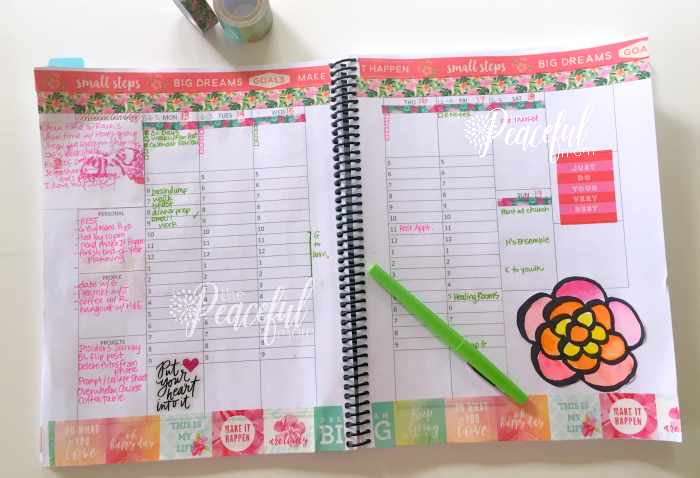 My Plan for This Week
Here's a peek into this week's plan.
My favorite section of the weekly spread in the Joyful Life Planner is the "Celebrate Last Week" section in the top left corner. This is where I write significant events that I want to remember, as well as special blessings and accomplishments from the previous week. I love looking back through the pages of my planner to remember these special times!
I take time each evening before going to bed to fill in my top to-do's in the box at the top of each daily column. I then schedule everything for the next day so I know exactly what needs to happen the next day. I also add notifications on my smart phone for scheduled appointments and events so I have backup because some days I need it! (I took this photo on Sunday while I began filling in my to-do's for Monday.)
My goals for the week are in the left-hand column so I know what's most important as I make my daily to-do list and schedule.
I used Recollections washi tape, Happy Planner stickers and my own artwork in this spread. 
Check out my How to Draw Doodle Flowers Video HERE to see how to create the flower on the right side of the page.
I hope this helps you as you're creating your plan each week. Whatever planner you use, the weekly plan truly is the key to living your most purposeful and joyful life.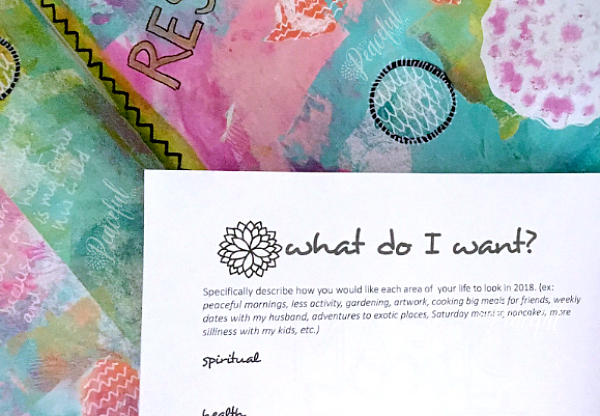 I would love to hear what you include in your weekly plan so leave a comment. 🙂
Happy Planning!
 
Want a simpler life?
Join our simplifying, organizing, life-changing community!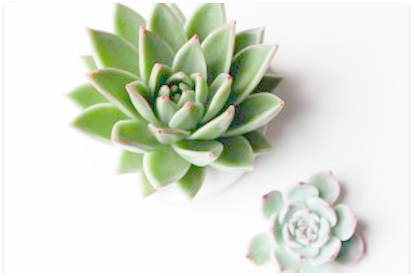 Click here to join the 30 Days to Organized Community!
Get weekly encouragement & 10 Minute Organizing Tips
PLUS access to our Organizing and Printable Library including:
10 Minutes a Day Declutter Calendar — focus on one small area each day of the month
50 Ten Minute Tasks – to organize your life one baby step at a time
10 Minute Task Calendar – blank calendar to fill in your own 10 Minute Tasks

 You May Also Enjoy: