You know those people who say,"This (product, book, seminar, person — fill-in-the-blank) CHANGED my life!"
Well, I'm going to be one of those people today, because there's one tiny habit that I began a few years ago which has truly transformed my life and today I want to share it with you.
So what is it?
Drumroll please …
Writing EVERYTHING down.
It's too simple, isn't it?
Let me explain.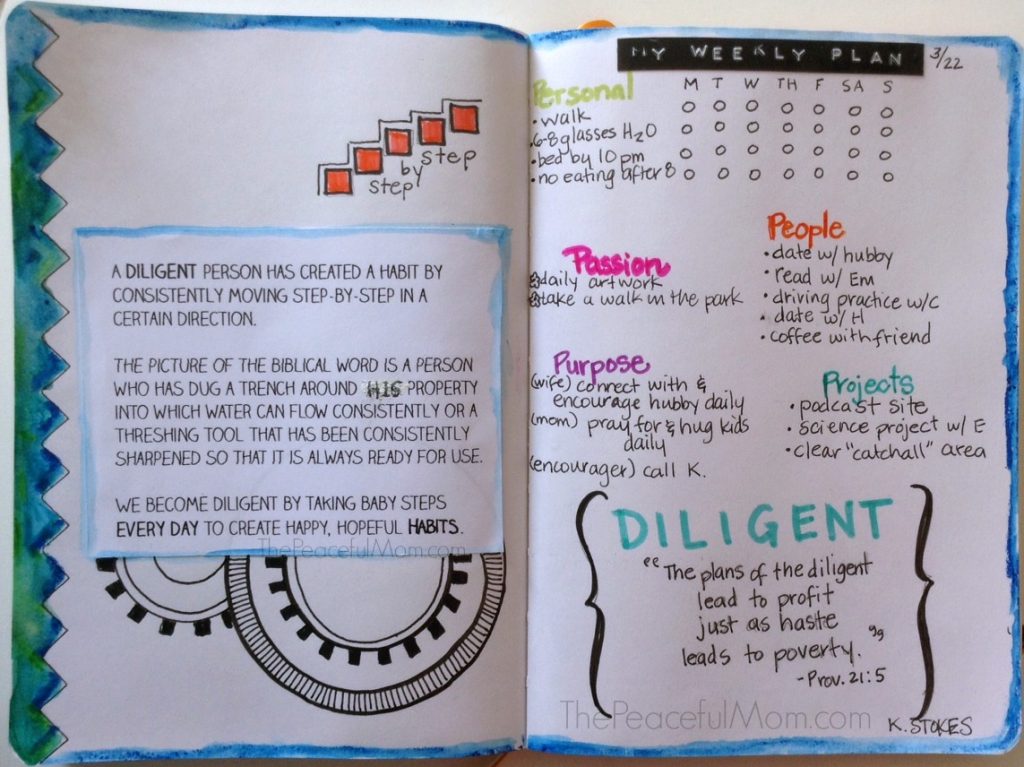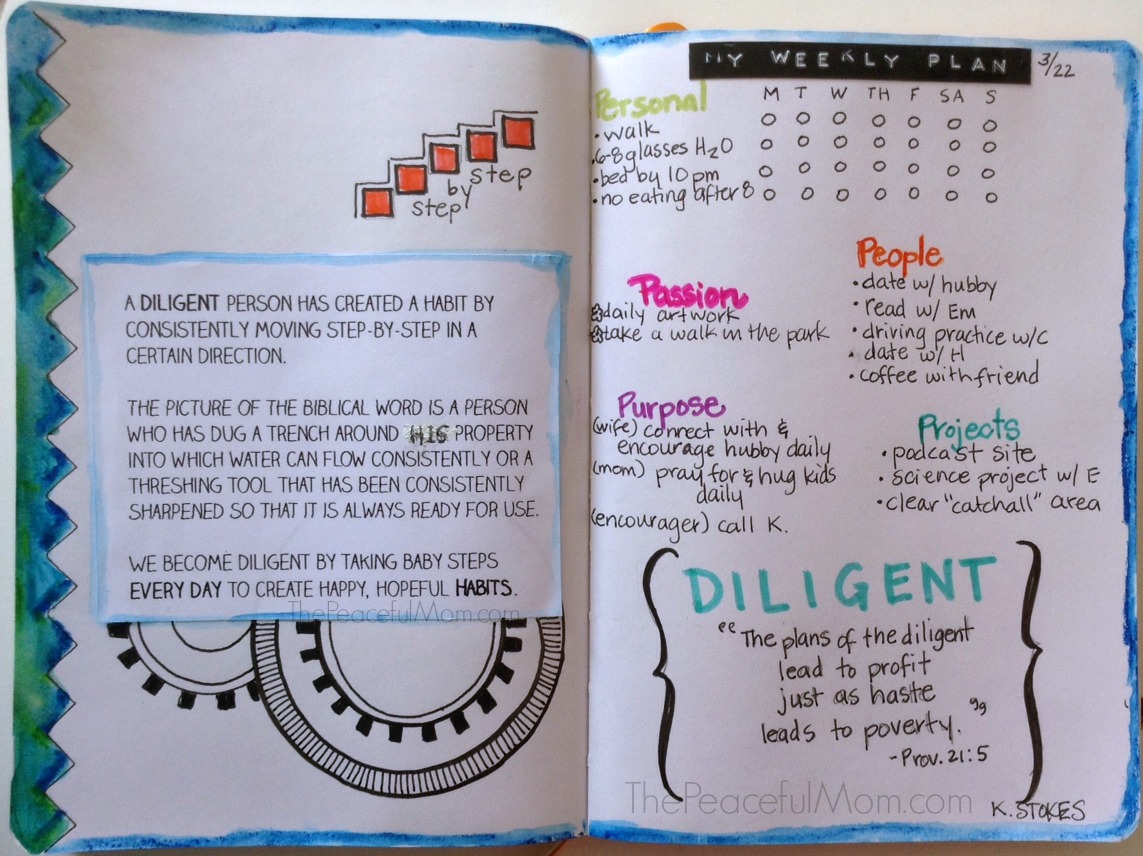 Get It All Out
About five years ago I read a quote by Robert Louis Stevenson who said,
"I kept always two books in my pocket, one to read, one to write in."
This idea intrigued me, so I began to carry a small notebook everywhere I went. I wrote down random thoughts, brilliant ideas, not-so-brilliant ideas, tasks I needed to accomplish, events I needed to remember and lists
and lists
and lists.
Everything floating around in my brain was written down in that notebook.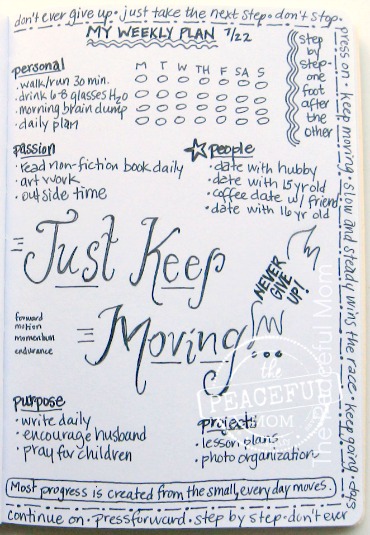 If you take a look at Pinterest, you'll see that the ideas has caught on, but when I first started this way of journaling there was no "how to bullet journal" site to check out.
I just knew that getting everything off my mind and onto paper freed my brain space.
It also enabled me to start paying attention to ideas and inspiration, and to start thinking more creatively. Some of those ideas have become products that have made money to support my family.
And some of those ideas have just made me happier — which is a pretty nice side effect.
The Science Behind Handwriting
There is actually science behind the (benefits) of hand-writing thoughts and ideas.
Handwriting Engages More of Your Brain
According to Dr. Marc Seifer, a graphologist and handwriting expert who wrote The Definitive Book of Handwriting Analysis in 2008, handwriting has multiple benefits.
And it's primarily because you're using more of your brain when writing. The linked regions of the brain for reading are activated by handwriting, but not while texting or typing. Dr. Seifer says that one of the key differences is the movement of handwriting, which involves the motor cortex of your brain.
Handwriting Increases Creativity
That movement may also increase creativity. Creativity is difficult to quantify, but a study conducted by Michael Slepian of Tufts University and Nalini Ambady of Stanford University concludes that fluid arm movement increases creativity and therefore writing by hand could have a similar effect.
Handwriting also allows you to think more thoroughly about the information you're writing, which encourages you to make connections between ideas and thoughts that would not have occurred otherwise.
Handwriting Aids Memory
Handwriting not only increases your creative thinking, it also boosts your memory. According to Stanislas Dehaene, a psychologist at the Collège de France in Paris, a unique neural circuit is activated in your brain which stimulates you to remember what you've written down. This effect doesn't occur when words are typed on a computer or other device.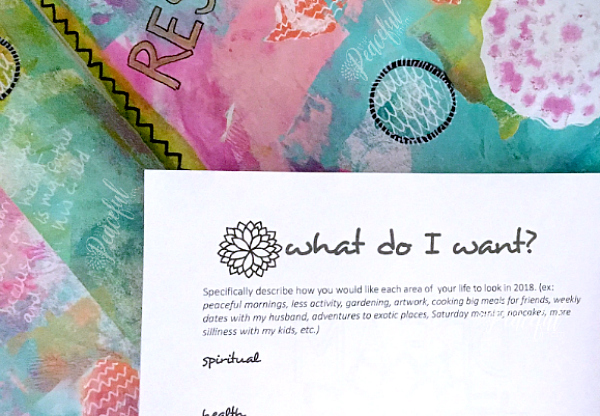 Super-Charging Your Writing
Hand-writing your random thoughts in a kind of brain dump is beneficial, but if you want to super-charge your writing, you will need to take it a step further by organizing and prioritizing your thoughts.
Did you know that the top 1% of high achievers write down their goals and review them regularly?
I have personally found that writing and reviewing my own goals has exponentially increased my productivity and happiness. Prioritizing the many competing activities and tasks based on my values has enabled me to focus on what is truly most important so that I can live a fulfilling, centered life.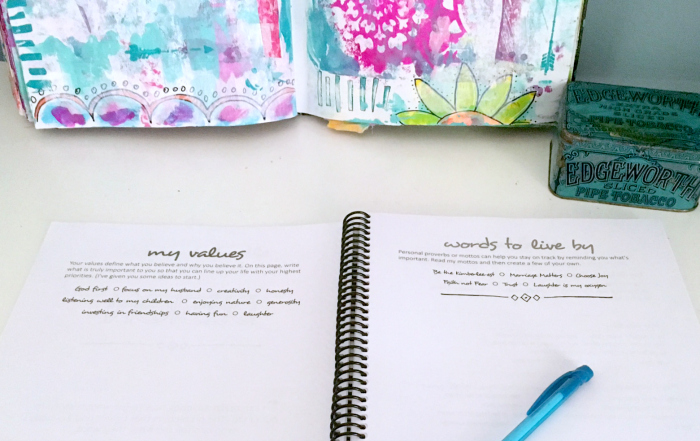 One of the tools that helps me to define what I want and then create a life around those values and priorities is my Joyful Life Planner.
The reflective exercises and unique goal attaining system enables me to stay focused and motivated so I can live my best life.
Whatever tool you choose, find a way to hand write your goals and review them regularly so you can live your most purposeful and joyful life!
Living Purposefully —

Want a simpler life?
Join our simplifying, organizing, life-changing community!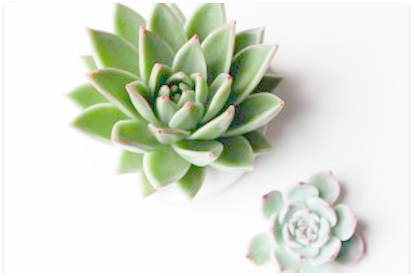 Click here to join the 30 Days to Organized Community!
Get weekly encouragement & 10 Minute Organizing Tips
PLUS access to our Organizing and Printable Library including:
10 Minutes a Day Declutter Calendar — focus on one small area each day of the month
50 Ten Minute Tasks – to organize your life one baby step at a time
10 Minute Task Calendar – blank calendar to fill in your own 10 Minute Tasks