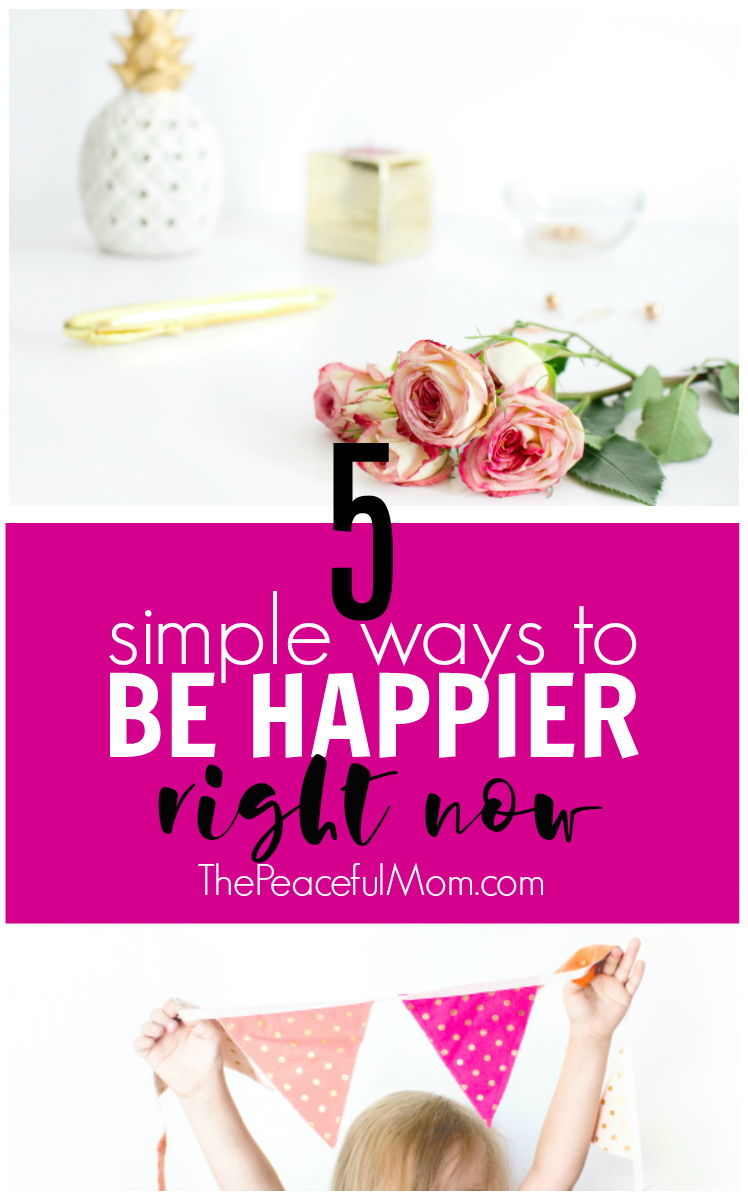 Welcome back to the SHIFT Challenge, where we're shifting our lives to more accurately reflect what's truly most important. This week we'll be focusing on pursuing joy in our lives.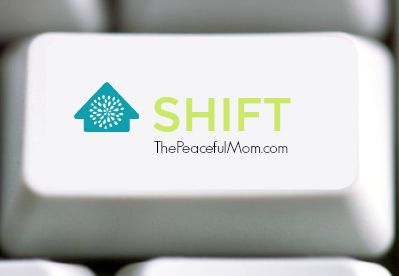 What's the Big Deal About Joy?
I don't know about you, but I can get really bogged down in the "have-to's" and "should's" on my to-do list, and completely forget to just enjoy life in the ordinary everyday-ness.
But when we focus only on the drudgery and the tasks that need to be done, we can easily become depressed and lose our hope.
Adding simple pleasures to your day makes you happier, which makes you healthier and helps you to be a better mom, spouse, friend, and employee.
Being the Type A, "check-it-off-the-list" kind of person that I am, I have to remind myself to stop and enjoy the little pleasures that I can experience throughout the day.
Some of my favorites are:
crushing a leaf of fresh mint between my fingers every morning to enjoy the fragrance;
slowly sipping a cup of hot tea;
watching a funny video with my husband;
laughing with my kids;
taking a walk every morning just as the dawn is breaking;
rubbing my little dog's soft ears.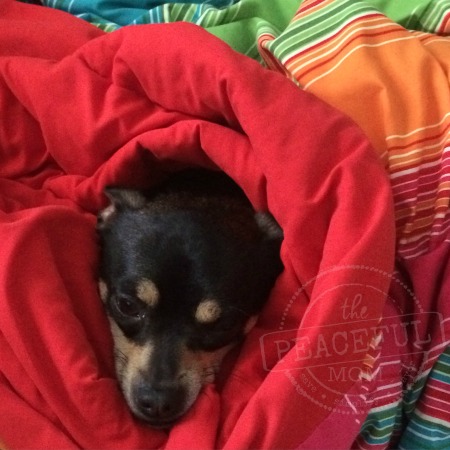 (Gratuitious puppy photo)
None of these little pleasures cost money and they make me so happy!
This Week's SHIFTs
This week let's focus on bringing those little bits of joy back into our lives and savoring every one of them.
S

AVINGS

Think about a long-term goal or something you dream of doing. Start saving $5 a week in an envelope at home toward your passion. (Mine is to travel to Ireland with my husband.)
H

OME

What would make you love your home? Envision what you want it to look like and how you want it to feel. Take one tiny step this week to move toward your vision, like creating a little reading corner with a plant and a cozy throw, or purchasing fresh flowers for your kitchen table.
I

DENTITY

You were created for joy. Begin to find those tiny activities and experiences that make you happy, then create a list of them to remind yourself. (Check out the "Bliss List" page in the Joyful Life Planner.)
F

AMILY

Do you know your family's passions and interests? Write down one interest for each family member, then connect with them by showing interest in what they enjoy. Watch a t.v. show together or a You Tube video. Go with them to their favorite store or restaurant. Cook their favorite meal.
T

IME

Let's schedule specific "happy" time every day, whether it's first thing in the morning or a few minutes after dinner. Make finding joy a priority every single day.

Remember, if you're feeling overwhelmed, simply choose one tiny shift that you can easily make this week and save the rest for later.
I would love to hear which SHIFTs you will be making so leave a comment.
And be sure to leave a comment on THIS POST to enter to win $50 Pay Pal cash — yay!
We can do this!

Want a simpler life?
Join our simplifying, organizing, life-changing community!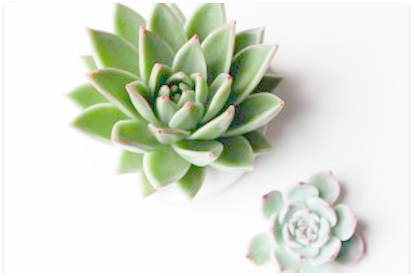 Click here to join the 30 Days to Organized Community!
Get weekly encouragement and real-life strategies to organize your life PLUS access to our Organizing and Printable Library plus:
10 Minutes a Day Declutter Calendar — focus on one small area each day of the month
50 Ten Minute Tasks – to organize your life one baby step at a time
10 Minute Task Calendar – blank calendar to fill in your own 10 Minute Tasks