Welcome back to the SHIFT Challenge, where we're shifting our lives to more accurately reflect what's truly most important.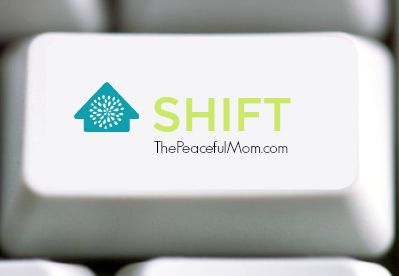 An Unexpected Shift
I apologize for posting this late, but we've been through a shift of our own the past few days. We live in Central Florida and decided to evacuate from Hurricane Irma. I'll write more later, but suffice it to say that a 15.5 hour drive in extreme traffic congestion while wondering if you've made the right decision to leave, and worrying about what you might find when you return, is exhausting.
(And the wifi where we're staying hasn't been working.)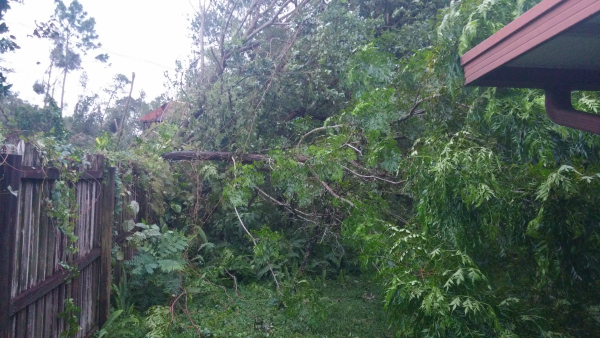 Many, many people had it much, much worse than we did. Our house is still standing with minimal damage (a missing gutter, damaged screen on the porch and a tree that fell into our yard, pictured above in the photo my neighbor sent) — so we are relieved and very thankful.
Now we just have to return home with literally 7 million others. I'm praying that we can find gas and make it home safely.
Enough about my struggles, I wanted to share this week's focus:
Be Present.
How to be Present
Many times we allow the distractions around us to prevent us from fully engaging in what we're meant to do.
Whether it's comparing our lives to what we see on television, zoning out while scrolling through our social media feeds, allowing the news we hear to determine our state of mind, or simply living life by default rather than with intention, there are so many ways we can miss out on what we were created and designed for.
A couple of years ago I came a cross a brilliant question we can ask ourselves to quickly discern what our priorities should be:
"What can only I do?"
I am the only wife to my husband.
I am the only mom to my kids.
I am the only one who can love, encourage and create in the unique ways that I do.
If I allow myself to be distracted, I can miss the opportunities right in front of me — and no one else can take my place in these roles.
This Week's Shifts
So this week let's make some tiny shifts that allow us to be more present.
SAVINGS
Let's be present with our money this week by asking ourselves why we're spending on the items we purchase. Are these purchases necessities or are they furthering our long term goals? If not, maybe we can make adjustments.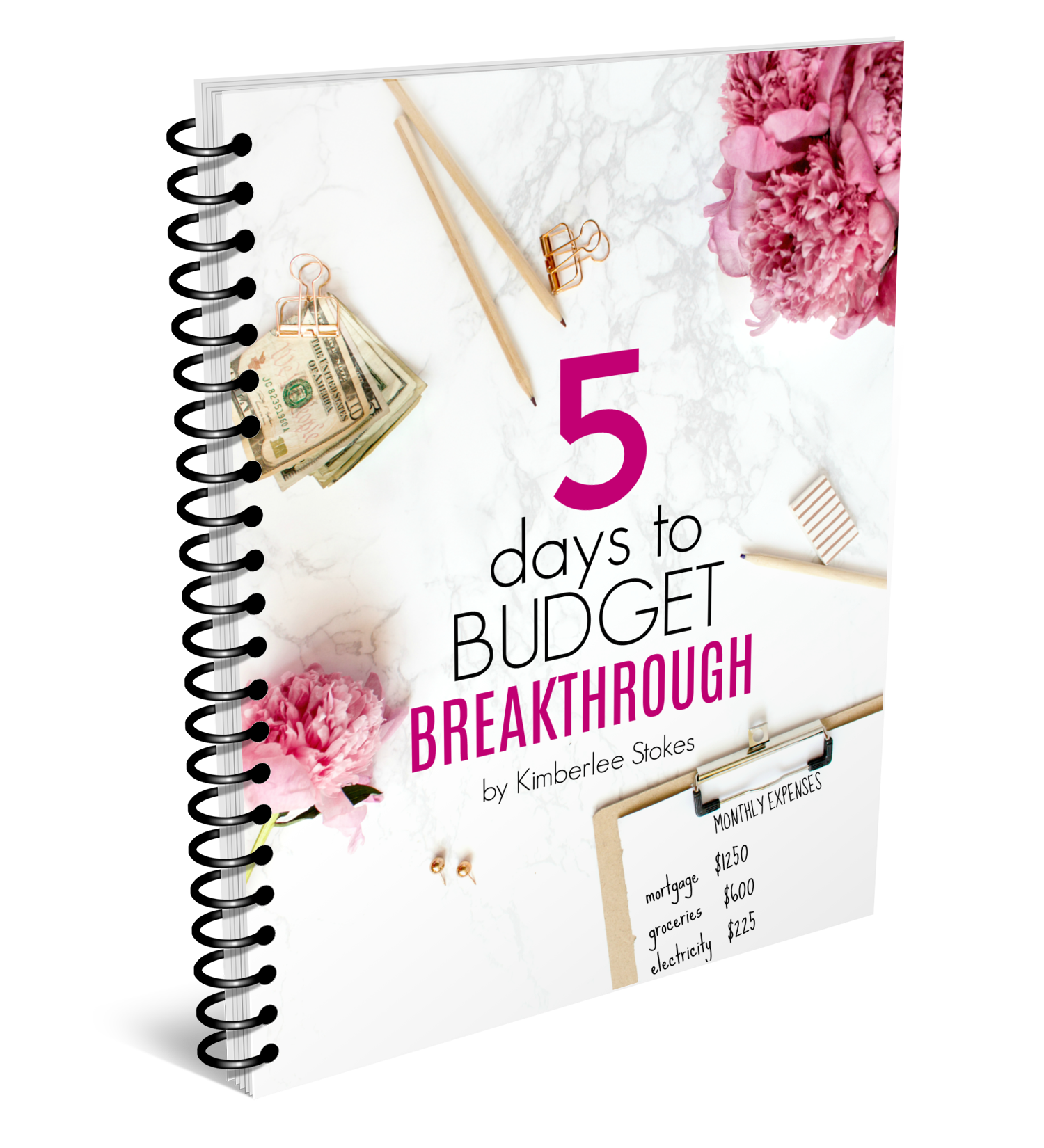 (I have a great resource if you'd like to quickly change the way you handle money. Read more about 5 Days to Budget Breakthrough HERE.)
HOME
Let's be present in our homes by paying attention to a project that has been nagging us. What do you know you need to do but you keep procrastinating?  Take one tiny step on that project or problem this week.
FAMILY
Let's be more present with our family by seizing the moment. We can do this by putting down our devices when someone is talking to us so we can focus completely on what they're saying, or by being silly with our kids when they want our attention.
IDENTITY
Let's be more present with ourselves by being aware of what we're thinking and feeling. If you're anxious, take calming breaths. If you're tired, take a short break or a 20 minute power nap.
TIME
Let's be more present with how we're spending our time by choosing to do what's important over what's urgent. You can do this by choosing your Top 3 most important priorities every day and making sure you accomplish them. (One of mine is making exercise a priority even when it's inconvenient.)
Remember, if you're feeling overwhelmed, simply choose one tiny shift that you can easily make this week and save the rest for later.
I would love to hear which SHIFTs you will be making so leave a comment.
And be sure to leave a comment on THIS POST to enter to win $50 Pay Pal cash — yay!
We can do this!

Want a simpler life?
Join our simplifying, organizing, life-changing community!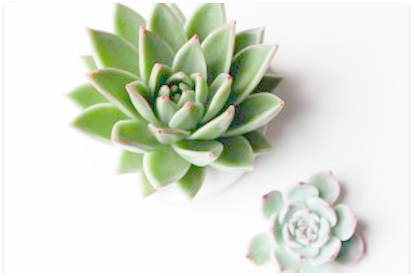 Click here to join the 30 Days to Organized Community!
Get weekly encouragement and real-life strategies to organize your life PLUS access to our Organizing and Printable Library plus:
10 Minutes a Day Declutter Calendar — focus on one small area each day of the month
50 Ten Minute Tasks – to organize your life one baby step at a time
10 Minute Task Calendar – blank calendar to fill in your own 10 Minute Tasks