Do you ever struggle over a spending decision? I do, and recently I experienced a real test.
Because we have lived on less for so long, I'm in the habit of thinking "we can't afford that" and not even considering spending money for certain categories like luxury items, new furniture or travel.
But I'm learning that sometimes you just need to spend the money.
About a month ago my 19 year old daughter came to me with a crazy proposition: travel together across the country just to attend a concert. The artist only had a few dates in the U.S. and we had missed most of them. The only date left was a month later in California — and we live in Florida.
At first, I was hesitant. Why take the time and spend the money to travel all the way across the country just to see a concert? It seemed kind of ridiculous.
Oh, and did I mention that I am not that adventurous, and that travel is on the bottom of my list of favorite things to do? Yeah, there's that.
But sometimes you need to spend the money.
You see, my daughter is a singer and songwriter who wants to learn all she can about the music business. This trip would give her the opportunity to learn from a professional she admires and the venue would give her access to actually ask him questions.
Thankfully, she is very resourceful and found round trip plane tickets for $200 each and a rental car for $17 a day. We were able to stay with relatives for part of the trip and found a reasonable hotel (which gave points to us through their rewards program) for the rest of the stay. And because my daughter is a hard worker and great at saving money, she was able to pay for about 2/3 of the trip costs.
Was it crazy? Yes.
Was it worth it? Absolutely!
My daughter and I have memories that will last a lifetime, and she knows without a doubt that I support her dreams — no matter how crazy they seem.
Of course, I don't advise paying for travel when you don't have the cash or you are deeply in debt, but don't let opportunities pass you by because you "can't afford it". If something is valuable, relationship building and memory making, try to find a way to work it out without breaking the bank.
Because sometimes you need to spend the money.
Enjoying the Journey!

Want to live your life on purpose?
Join our simplifying, organizing, life-changing community!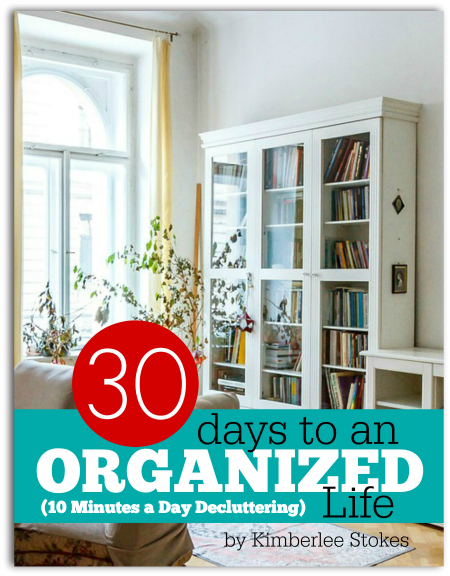 Get weekly encouragement and real-life strategies to organize your life PLUS receive a FREE 10 Minutes a Day Decluttering Tool Kit and instant access to my Organizing and Printable Library!