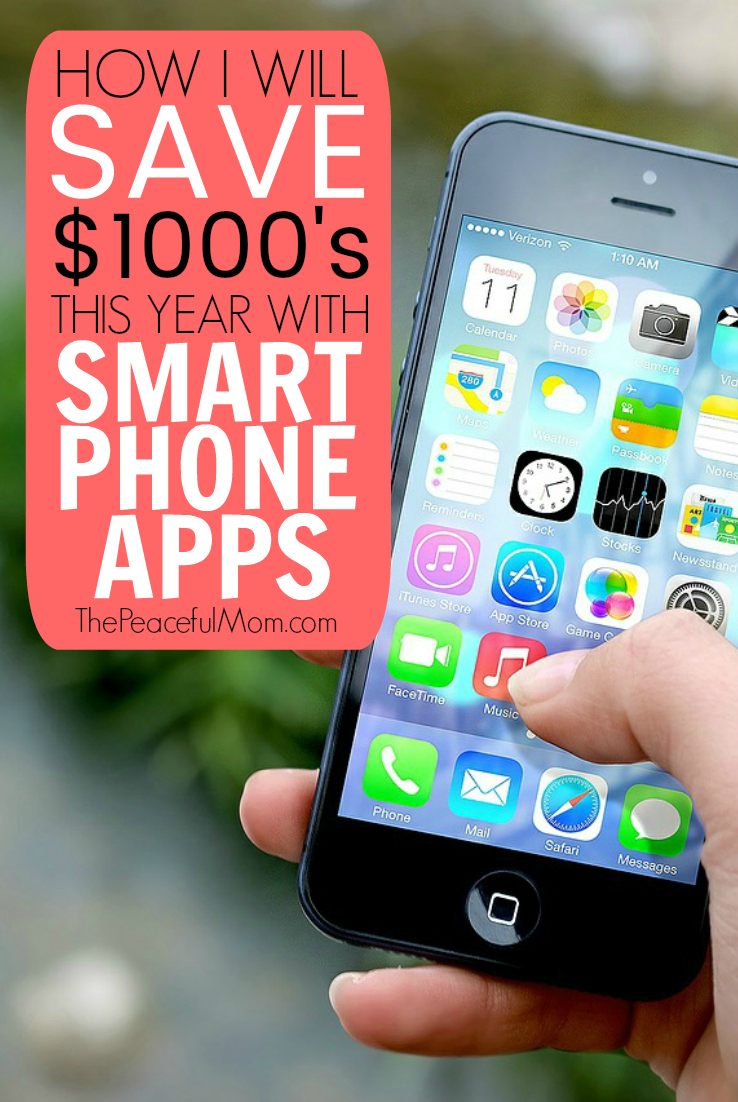 I'm constantly trying to find ways to reduce our spending so we can increase our savings. Money saving apps are definitely part of my strategy, so today I'm sharing 3 Smart Phone Apps That Save Money Fast.
I've used survey apps like Swagbucks and Inboxdollars, but let's face it, unless you have LOTS of extra time on your hands, you won't make a ton of money from doing surveys.
Shopping apps, however, save you money immediately on items you're already purchasing, which you can then add to your savings account at the end of the month. I have an entire list of my most recommended money saving apps HERE. (Be sure to sign up for Ibotta to get your $10 bonus cash just for signing up!)
Today I want to share three apps that help you to save money quickly.
You've probably heard about Ebates, a crazy easy way to get a cash rebate on almost all of your online shopping. It's completely free and so simple to use! You simply enter the online store from Ebates and then a percentage of your purchase (between 2% and 30%) gets returned to you by Ebates.
That's it.
But does it really work?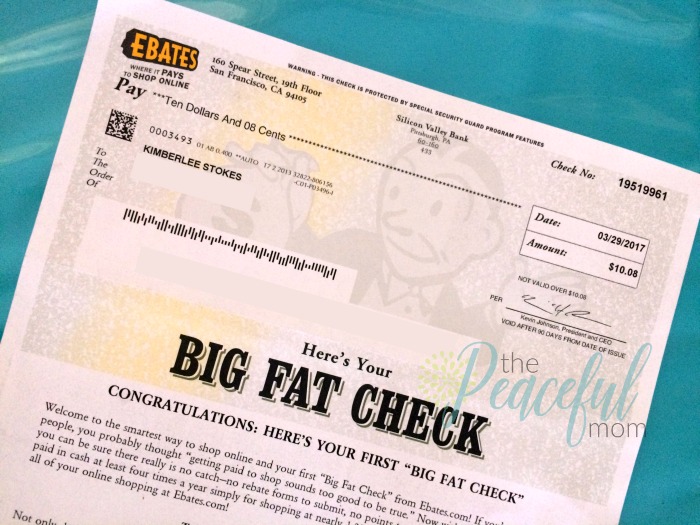 Yes!
The photo you see above is my first-ever Ebates check which arrived in the mail just a few weeks after a purchase I made.
So how do I get cash back?
Search for the online store where you want to shop like "Amazon" or "Target", then you will see the percentage of cash back you will receive from that store.
Next, click the "shop now" button which will take you directly to the store where you can shop as you normally would. Then a few weeks later you will receive a check in the mail for your accumulated cash.
To make things even easier, I installed the browser button so every time I shop online Ebates adds a tiny popup in the top right of my computer screen to let me know that cash back is available.
To make more, try this trick.
If you want to make even more money, let your Ebates earnings add up all year, cash out in November and then order all of your Christmas presents online using Ebates so you are earning cash back on your cashback earnings. Brilliant, right?
Even if you are an irregular online shopper, why not get free money for almost no effort on your part for the few purchases you make.
Right now, when you sign up you can get $10 Welcome cash when you spend $25 through Ebates.
Click HERE to sign up for an Ebates account and get $10 Welcome Cash.
(Canadian readers sign up HERE.)
Flipp
Last week I was shopping in Walmart for school supplies and a friend shared her secret shopping weapon with me.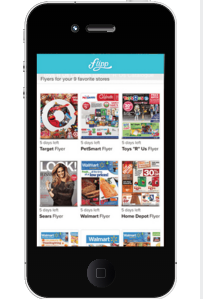 It's a new app called Flipp with flyers for your local stores that you can use for your weekly shopping. Flipp matches local flyer deals with coupons to bring you the most savings, and even offers a super convenient shopping list feature that helps you stay organized while you're shopping.
You can search flyer deals and coupons by item, brand or category to quickly find the best deals each week and make saving money super easy. You can also add loyalty cards from your favorite stores then clip coupon deals to your card for instant savings at checkout.
You can find flyers from over 800 retailers including Walmart, Target, Dollar General, Walgreens, Winn-Dixie, BI-LO, The Home Depot, Canadian Tire, Shoppers Drug Mart, Macy's, Dick's Sporting Goods, CVS, JCPenney, Best Buy, and Lowe's.
Get Flipp:
Ibotta is a popular grocery cash back app that's easy to use. When you're ready to shop, choose the store you will be going to. Click on items you want to buy then complete an action like taking a poll or survey, watching a short video, or learning a fact. Once you've completed the task, you're eligible for a rebate.
Once you purchase the item at the store, take a photo of your receipt and watch your cash back roll in. You can then either cash out  or use your cash back to buy a gift card.
Read more about Ibotta and how to get $10 for signing up HERE.
You can see my other most recommended money saving apps HERE.
What are your fave money-saving apps? Leave a comment and let me know.
We can do this!

Want a simpler life?
Join our simplifying, organizing, life-changing community!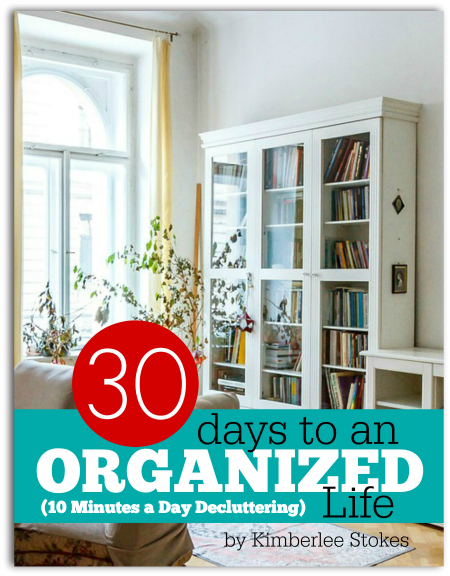 Click here to join the 30 Days to Organized Community!
Get weekly encouragement and real-life strategies to organize your life PLUS receive a FREE 10 Minutes a Day Decluttering Tool Kit!
You'll receive:
10 Minutes a Day Declutter Calendar — focus on one small area each day of the month
50 Ten Minute Tasks – to organize your life one baby step at a time
10 Minute Task Calendar – blank calendar to fill in your own 10 Minute Tasks